FIRST THINGS FIRST!! Anyone that spends any time with me knows how important I think voting is! We all have benefited from those who fought for our right to vote! Because of that, I will have a special I VOTED SALE on November 6th! Just bring in your I Voted sticker and save 20% off of any regular priced yarn in the store!! Hopefully this note will catch those who are voting early! PLEASE VOTE!

This Saturday- Crochet Cowl with Rovena- Cost- $20. Plus material ( around $25). Class is from 2-4pm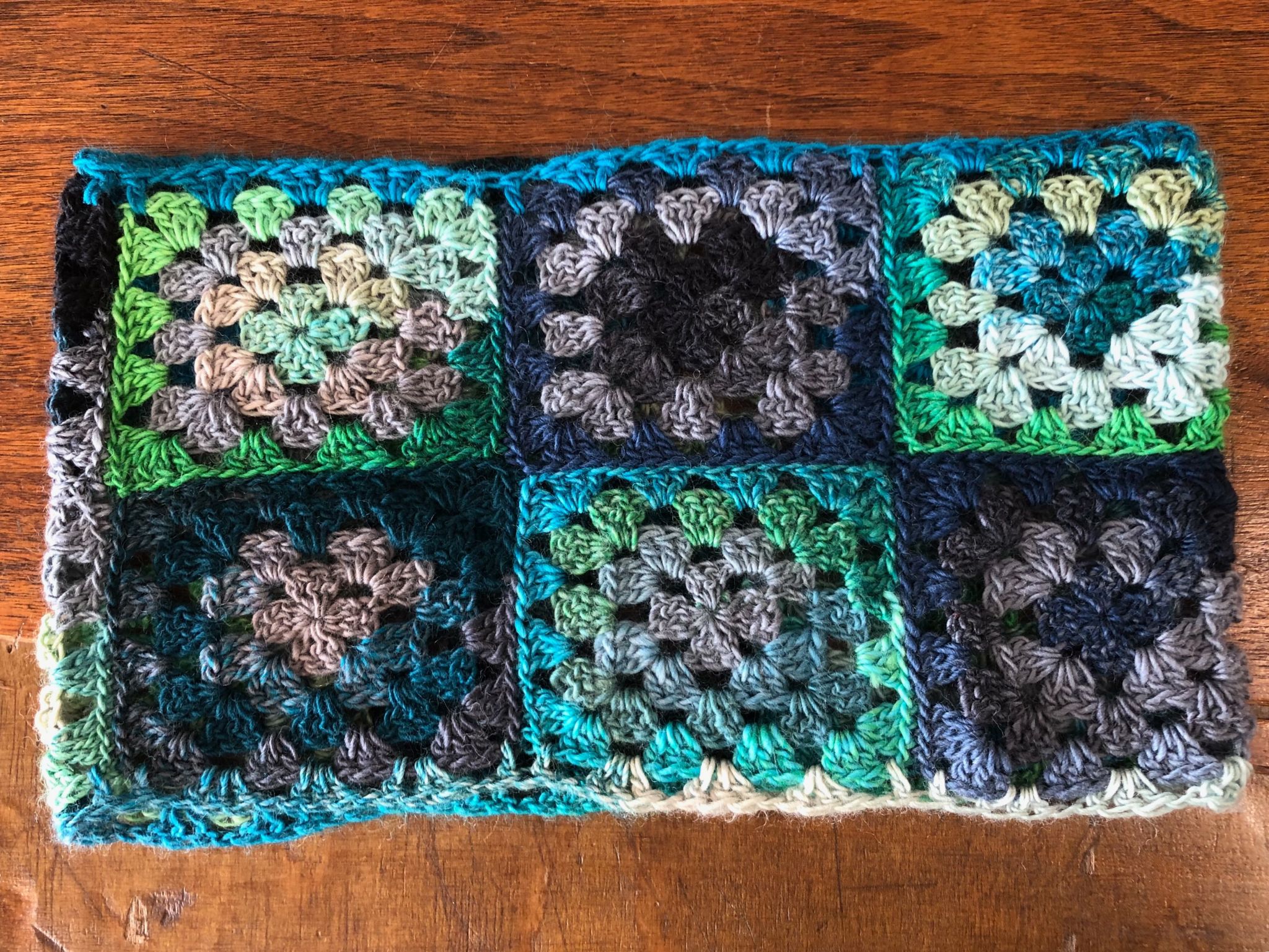 Also, LIberty Wool top down sweater will meet this Saturday at 10 am! If you are doing the Crochet class you can just stay around to work on you Liberty Wool Sweater!
WIN \WIN!
If you still have any ORNAMENT kit from the shop for our tree, PLEASE get them back to me as soon as possible!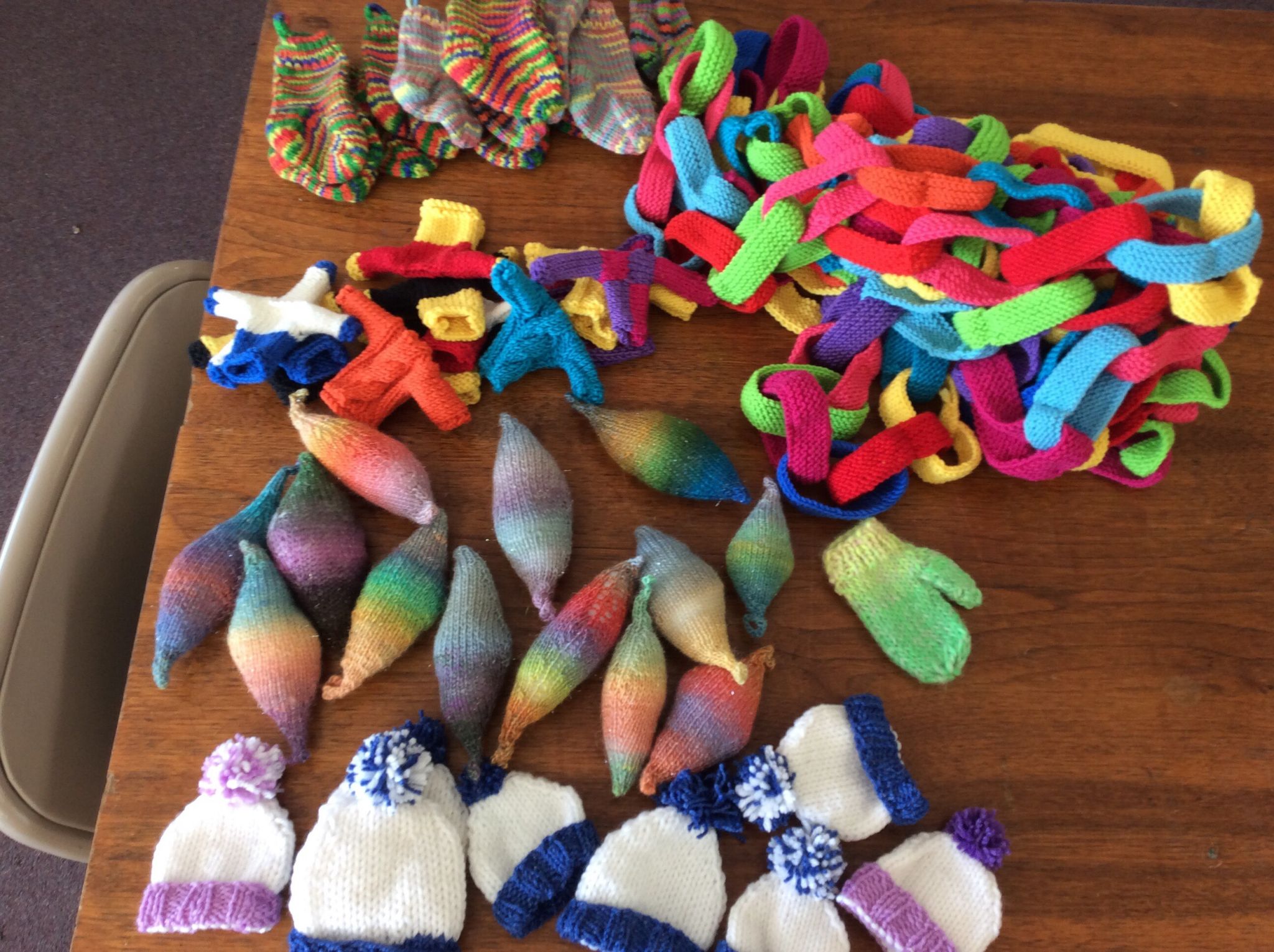 Here is a small sample of what we have to put on OUR TREE!!
Have you ordered your ADVENT CALENDAR KIT? Time is running out!! Don't be one of those sad ones that wish they had joined us in making this beautiful sweater!! We have finally chosen WAITS by Bristol Ivy. It is top down which makes it easier to make longer! You can also You can get your pattern on RAVELRY, or we can sell to you at the shop! We will meet at the shop on Dec 1 (Saturday ) at 10 am to start the pattern and then meet again for the overnighter that night to start the Dec 2nd skein! Call the shop to order or ask questions! I will be ordering on Monday, October 29!!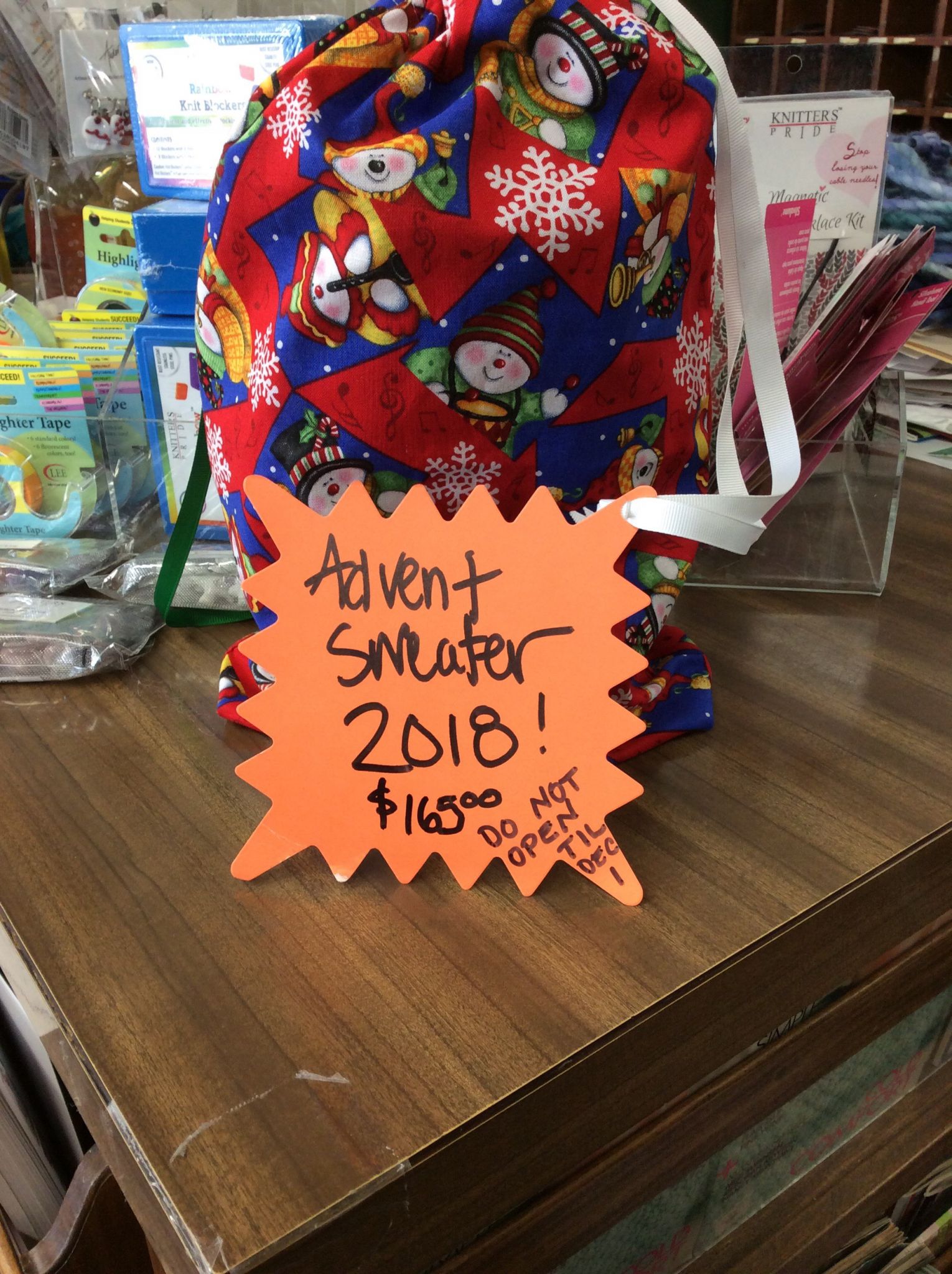 SO EXCITED!! So, after 10 months the Gypsy Girl yarn I ordered finally came in!! We are going to knit the SHOOTING STAR pattern by Natalia Moreva. I found this picture in the projects list for this pattern! Love It! It takes 1 cake of GYPSY GIRL CREATIONS and 1 skein of a contrast sock yarn! This sample uses Stitch Together. If you want to knit this with us, we will meet Saturday Nov. 3rd from 10-12. I have limited cakes, so don't procrastinate!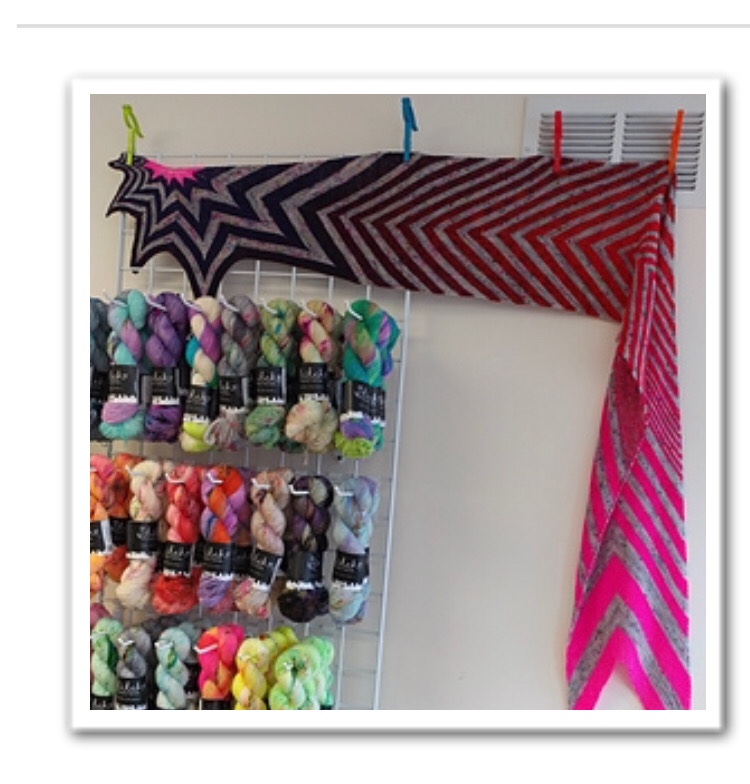 Here are the colors I have left!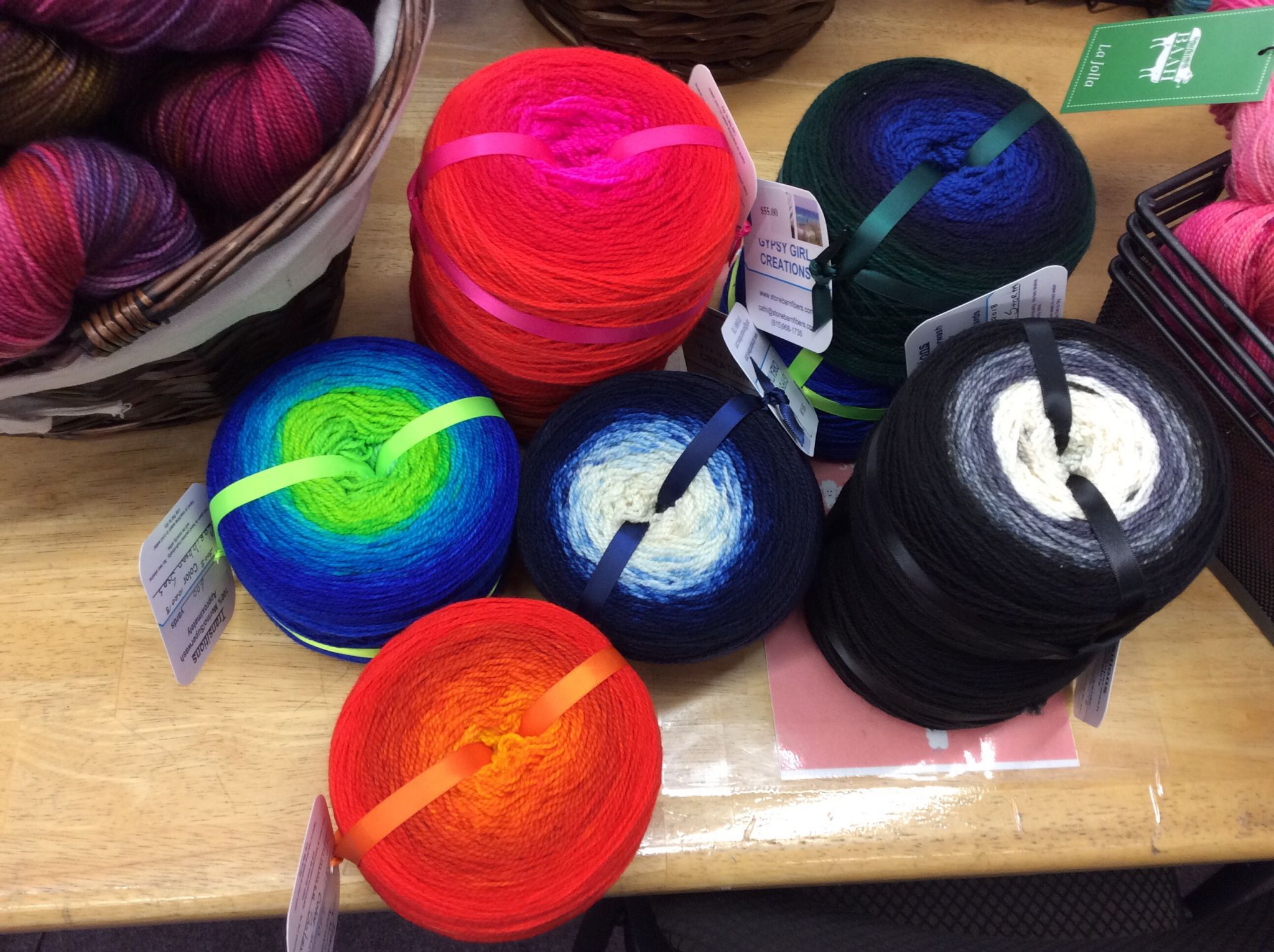 Also, we will start the SOUL WARMER COWL by Justyna Lorowska. I love the variety of stitch patterns in this cowl! We are using a 100 gram sock weight with 4 mini skeins! We will get started Nov. 24 from 10-12. Come join us!!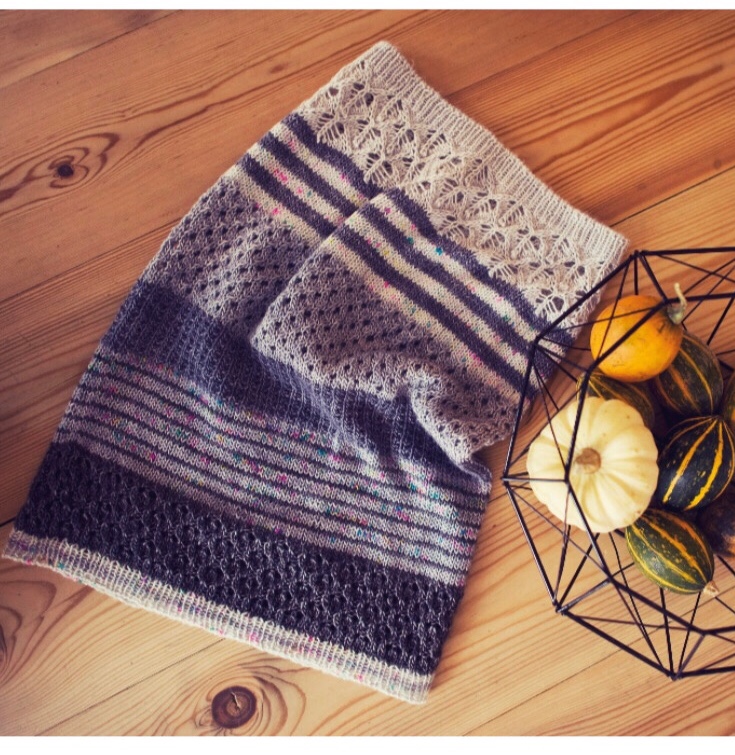 WE ARE STILL COLLECTING SOCKS FOR HORIZON HOUSE! DONT FORGET TO DROP THOSE OFF. IT IS REALLY STARTING TO GET COLD AND FEET CAN BE THE BIGGEST PROBLEM FOR THE HOMELESS!
Next overnighter is Saturday, November 3rd! See you then!