( don't forget to tap on title to see all the pictures!)
Thanks again, for a wonderful weekend!. Too bad we didn't have today's weather! Next Retreat is APRIL 28-30, 2017. Mark your calendars! There was mention, by some participants this past weekend, that they would like more knitting weekends. So I am considering adding a "KNITTING WEEKEND" . Date will be Feb 3-5 , 2017. We are calling it the "SUPER (BOWL) KNITTING WEEKEND". COST WILL BE $25.00 until Jan. 8. After that it will be $35.00 for the weekend. There will be the same discount and same hours as the IN STORE RETREAT. Only difference will be NO MAKS BAG. We will save that for the SPRING AND FALL retreats. You can sign up now if you want.
PATTERN OF THE WEEK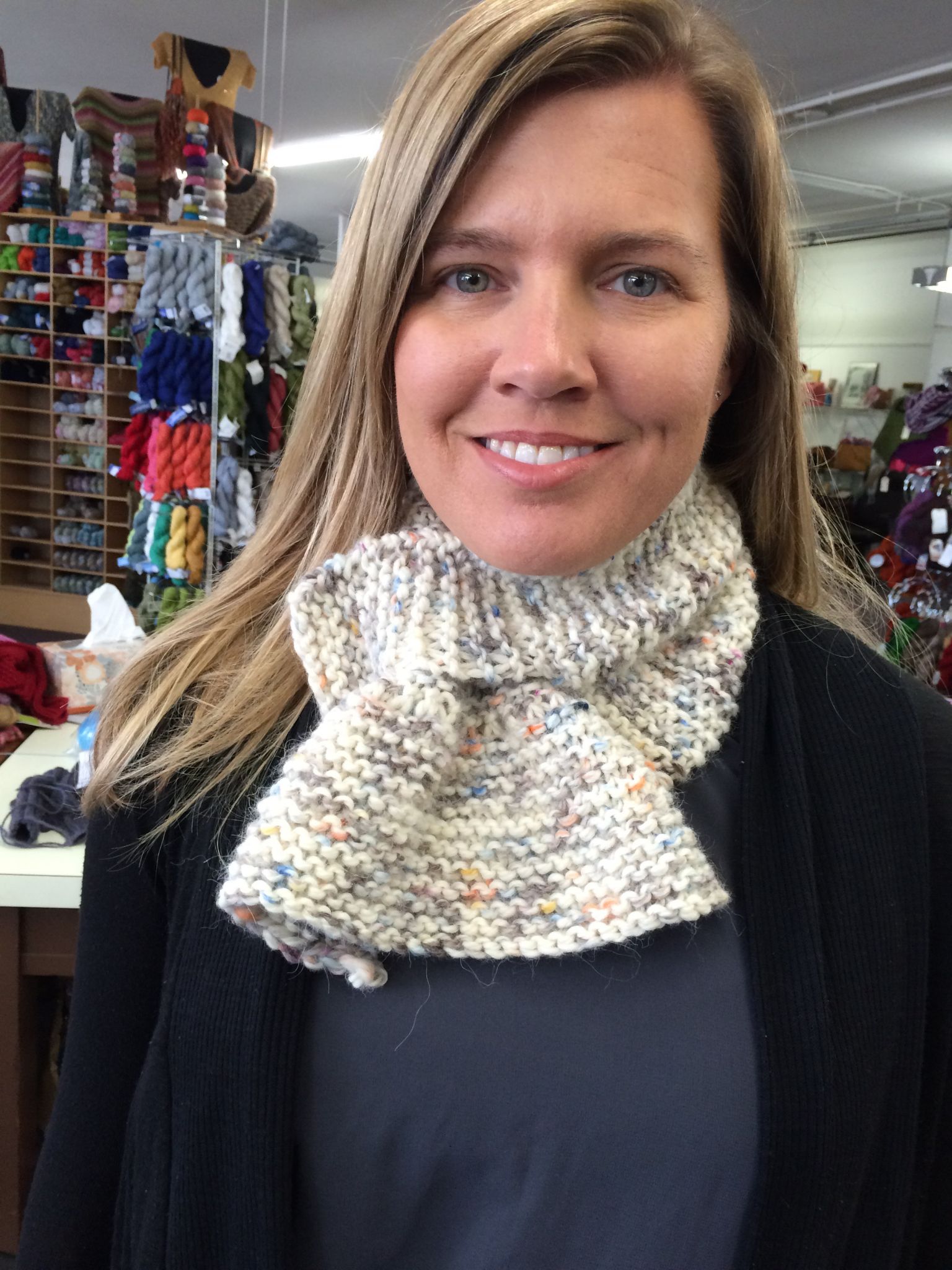 This fabulous 1 skein project can be knit in a couple of nights! Wonderful for holiday gifts! The yarn is PLYMOUTH ALPACA GRANDE HAND DYE.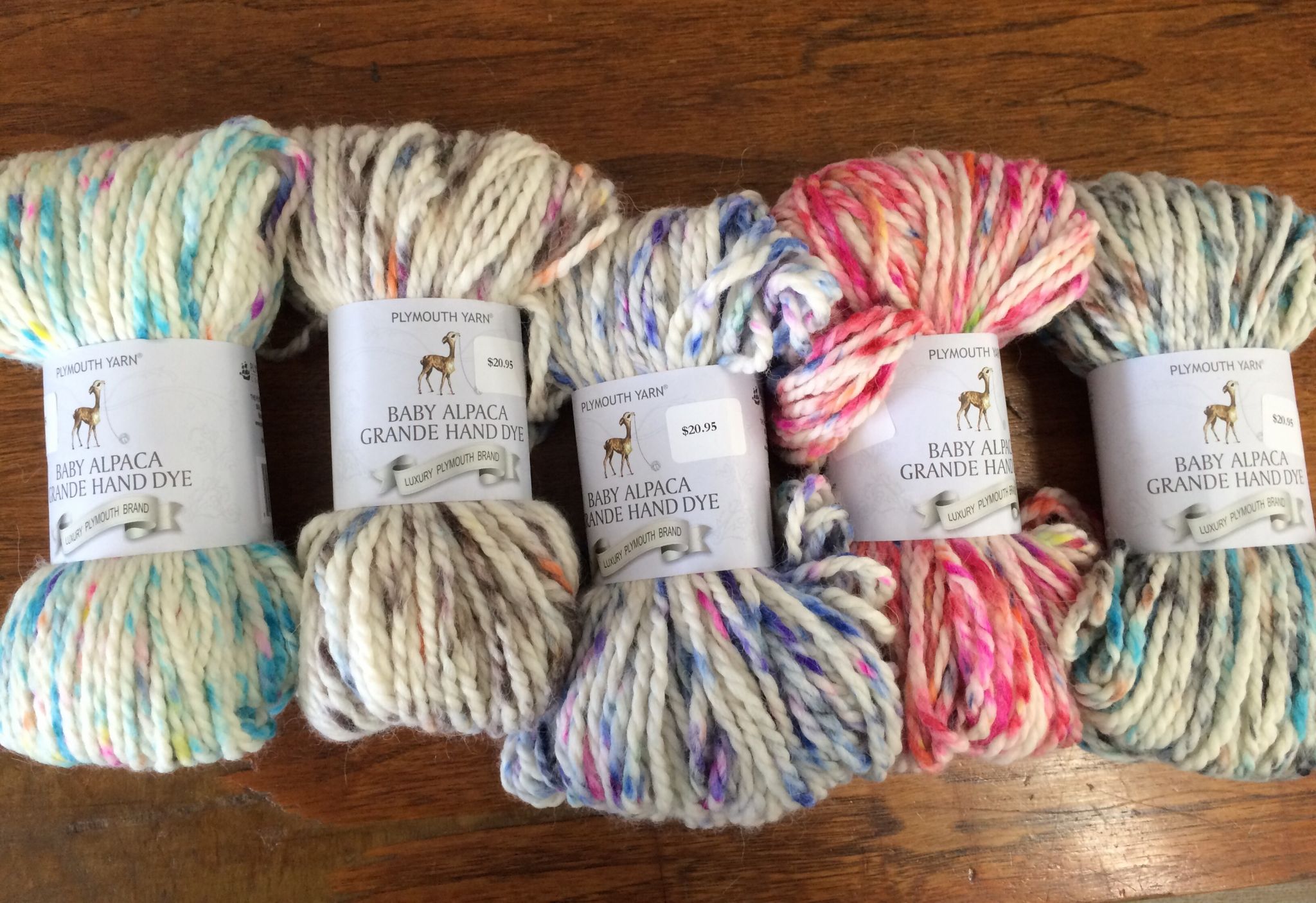 Yarn is 10% off this week! Pattern free with yarn purchase.
Stephen West Mystery Knit Along starts on October 6 th. We will meet at the shop at 10 am on the 7th to go over the first clue. We will meet each Saturday after the clues are released. There are usually 4 clues.
ALSO, come on down on Saturday October 15 to cheer on the BICENTENIAL TORCH RELAY as it passes the shop. The estimated time for arrival is 2:30-3:00. We are planning on standing out front and supporting the torch carriers. Bring your noisemakers or pots and pans!!
Meeting this Friday for the September 23, 2017 CRUISE out of New York. If you are not signed up, but interested you can join us. Just let me know so we have enough pizza for everyone. Meeting is at 6 pm and should last about 1 1/2 hours.
Lastly, Mark your calendars for the 2017 ROVING INDIANA YARN CRAWL. Dates are February 24- March 12. We will start selling passports December 25th. Also, I am very excited about the yarn crawl yarn for next year! We will be starting to take preorders on December 26th.
Have a great week!