Don't forget the OVERNIGHTER is tomorrow night!!!! Starts at 7:30. $20 plus a snack to share.
Check out our new student! Great to meet you Pete!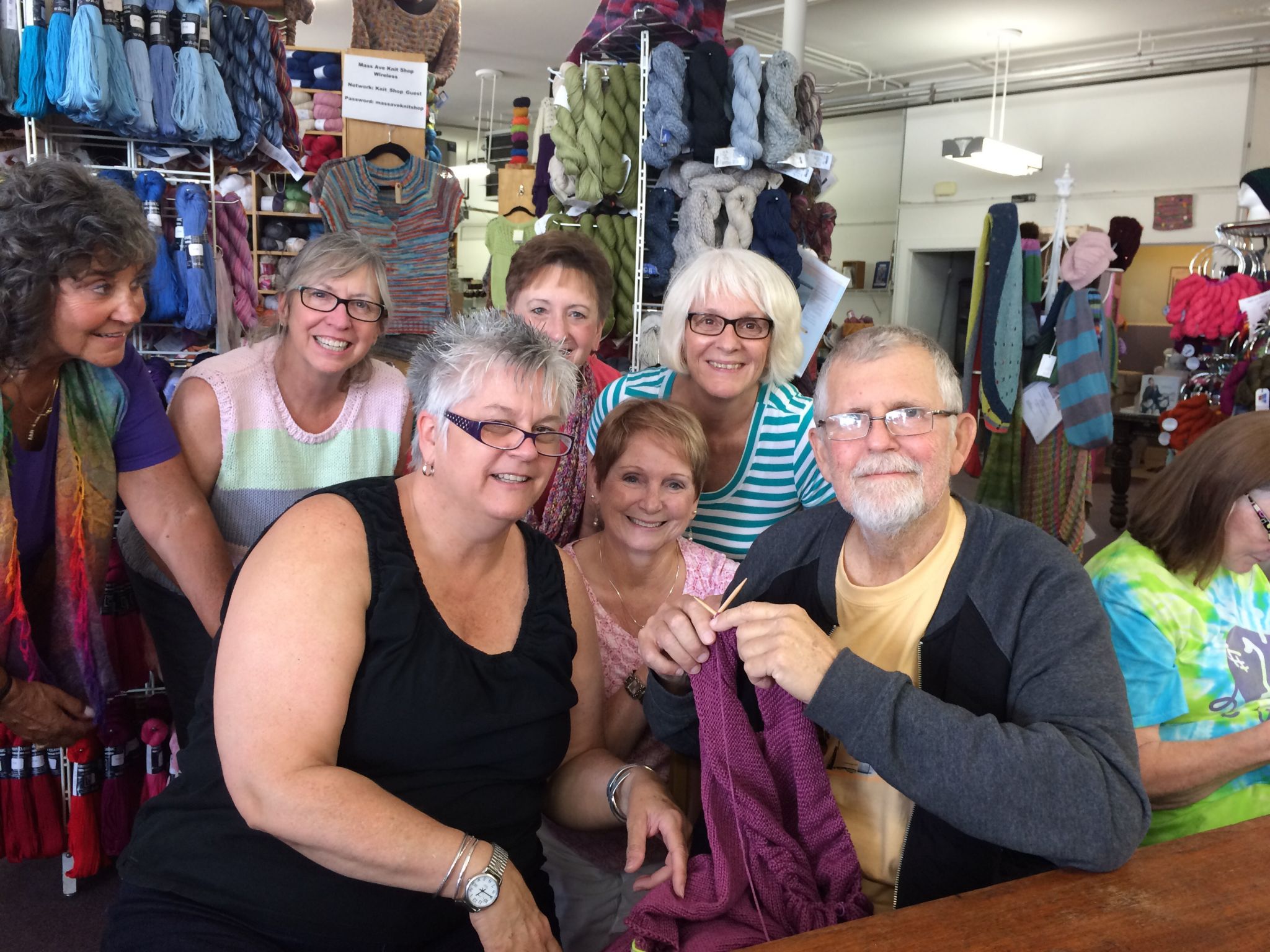 50% DEALS FOR SATURDAY !
1. ROWAN ALL SEASONS CHUNKY
Cotton/Acrylic blend that knits at around 3 stitches to the inch.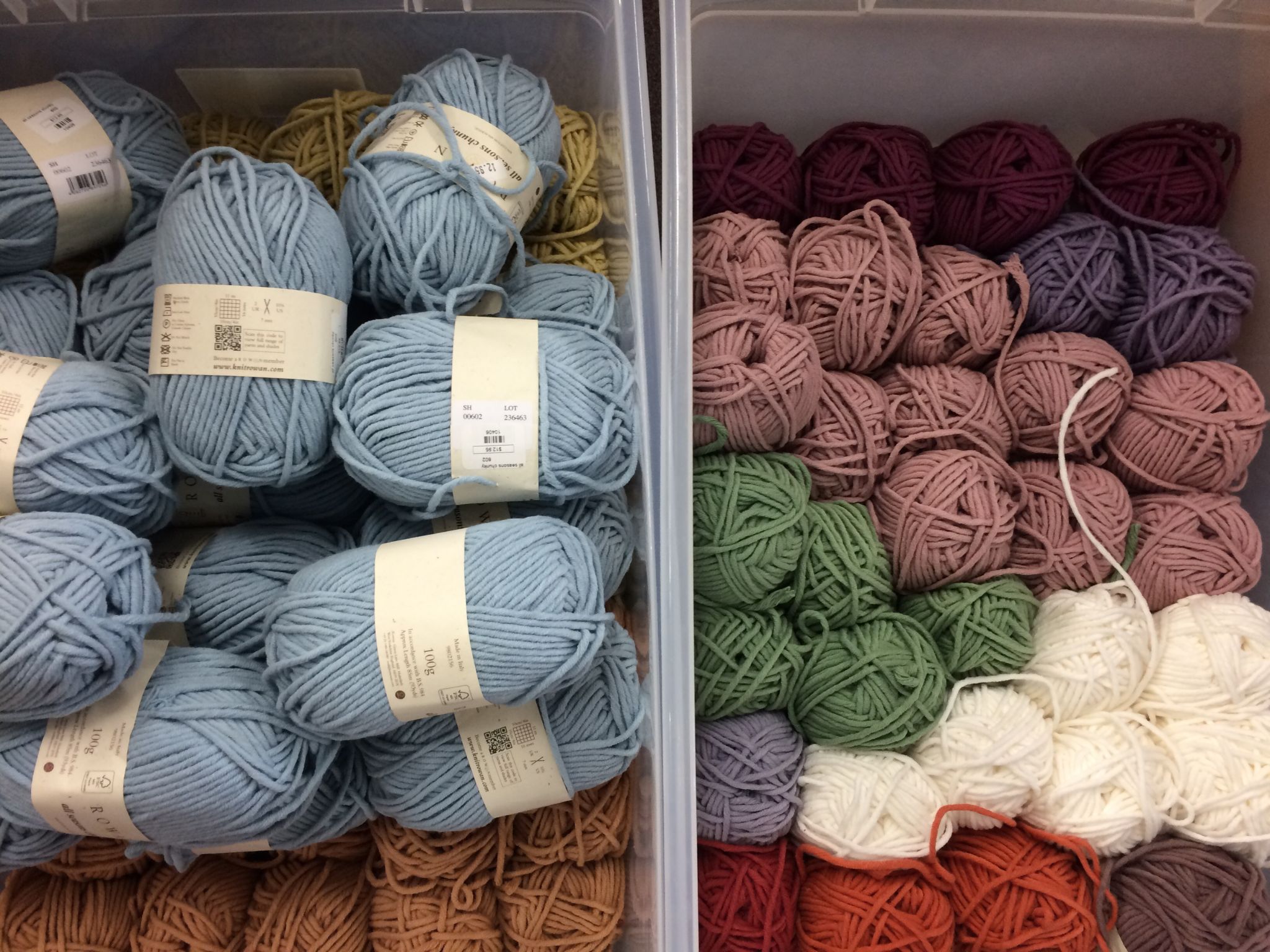 2. SWEDISH YARNS ELISE-cotton acrylic self striping yarn that knits at 5.5-5 stitches to the inch. THIS IS A GREAT YARN FOR KIDS PROJECTS!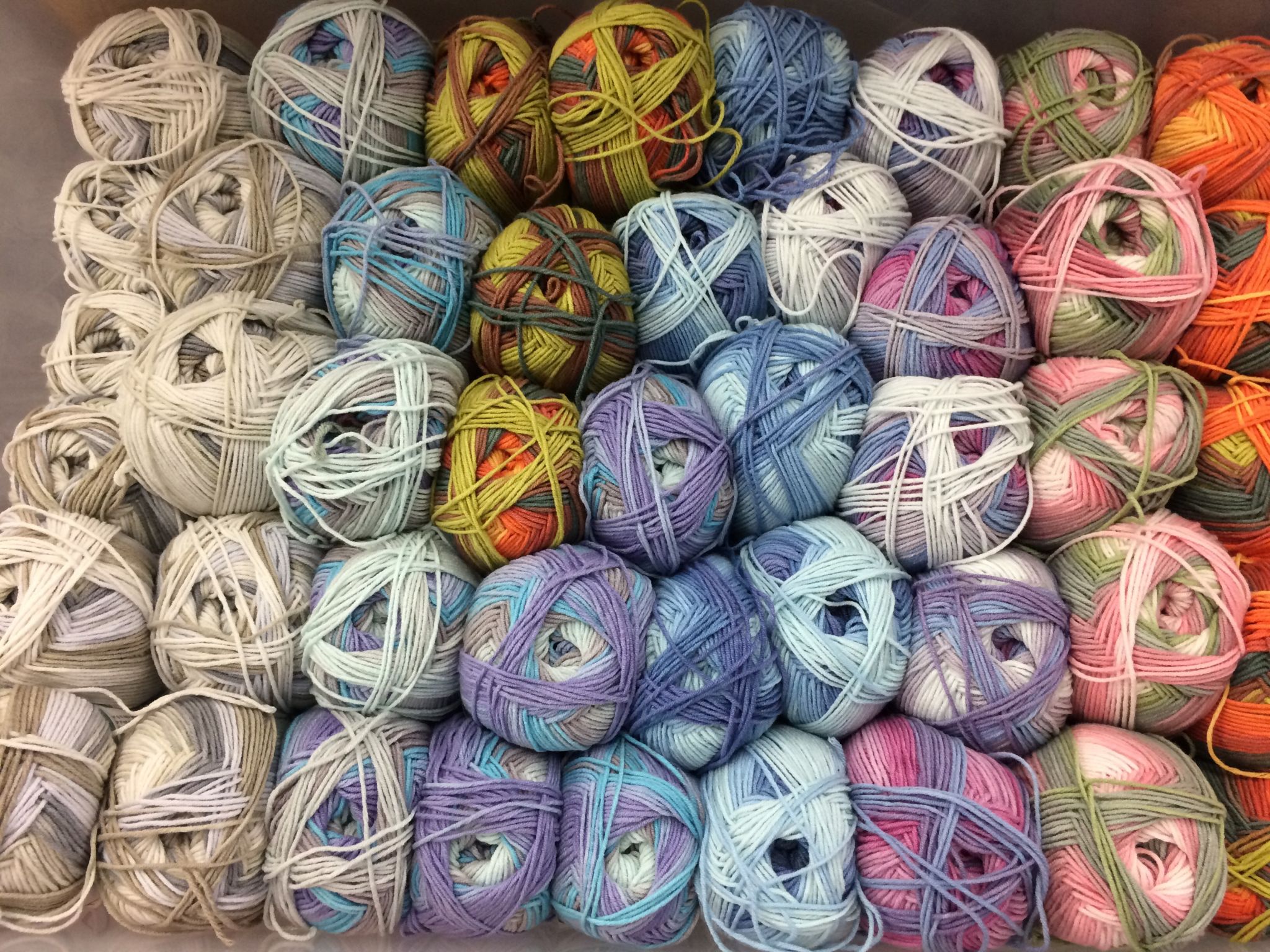 3.PLYMOUTH KUDO-you all know this yarn, you all love this yarn! Cotton/Silk blend that knits at 4.5 stitches to the inch! Great colors! ( which I forgot to take pictures of! ). Large quantities!
4.BERROCO WEEKEND DK-lighter weight version of the ever popular WEEKEND.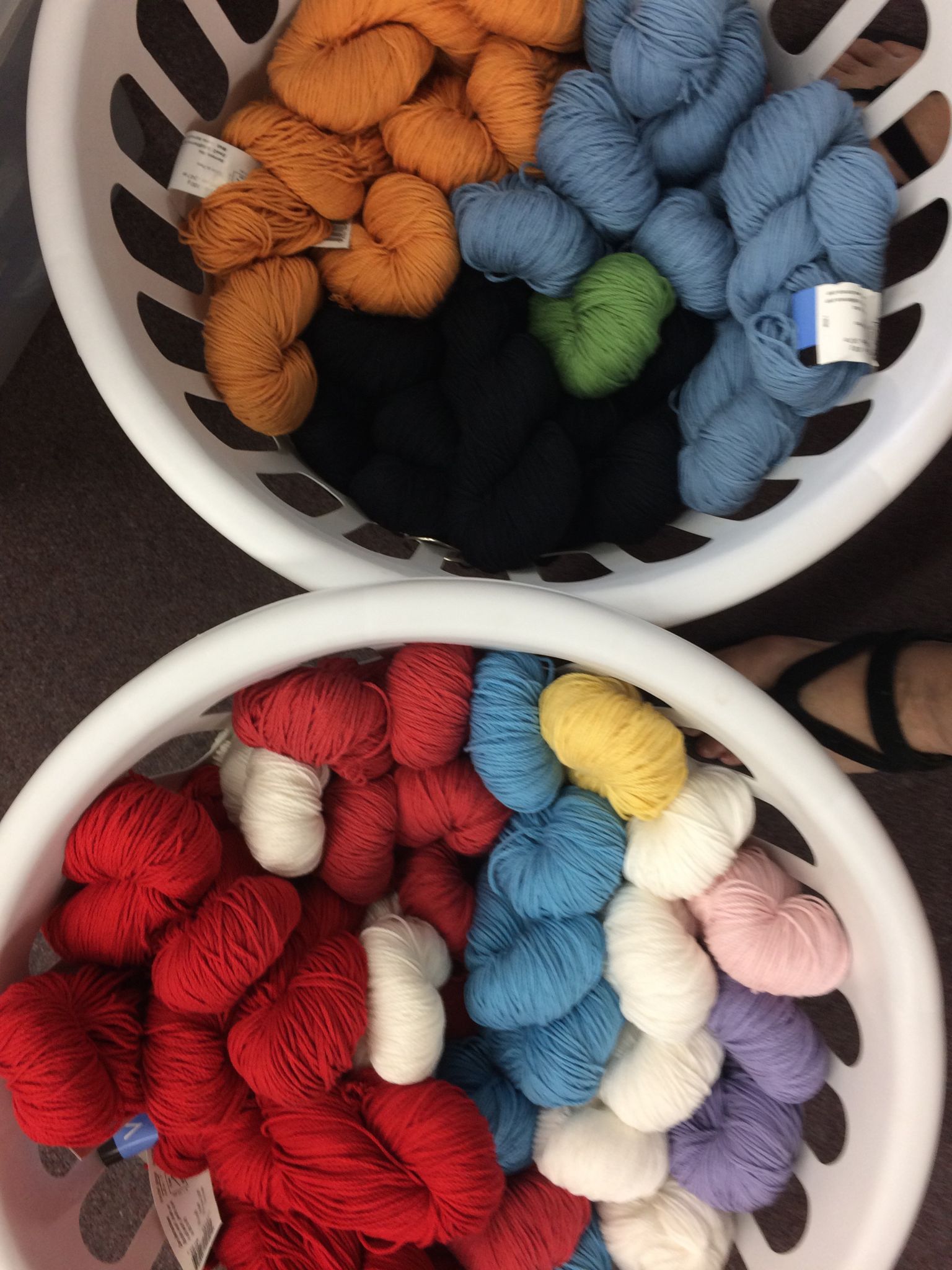 5. FILATURA DI CROSSA CUBETTO- a great metallic with a bit of stretch! This yarn is great in a pattern that you want to be a little snug!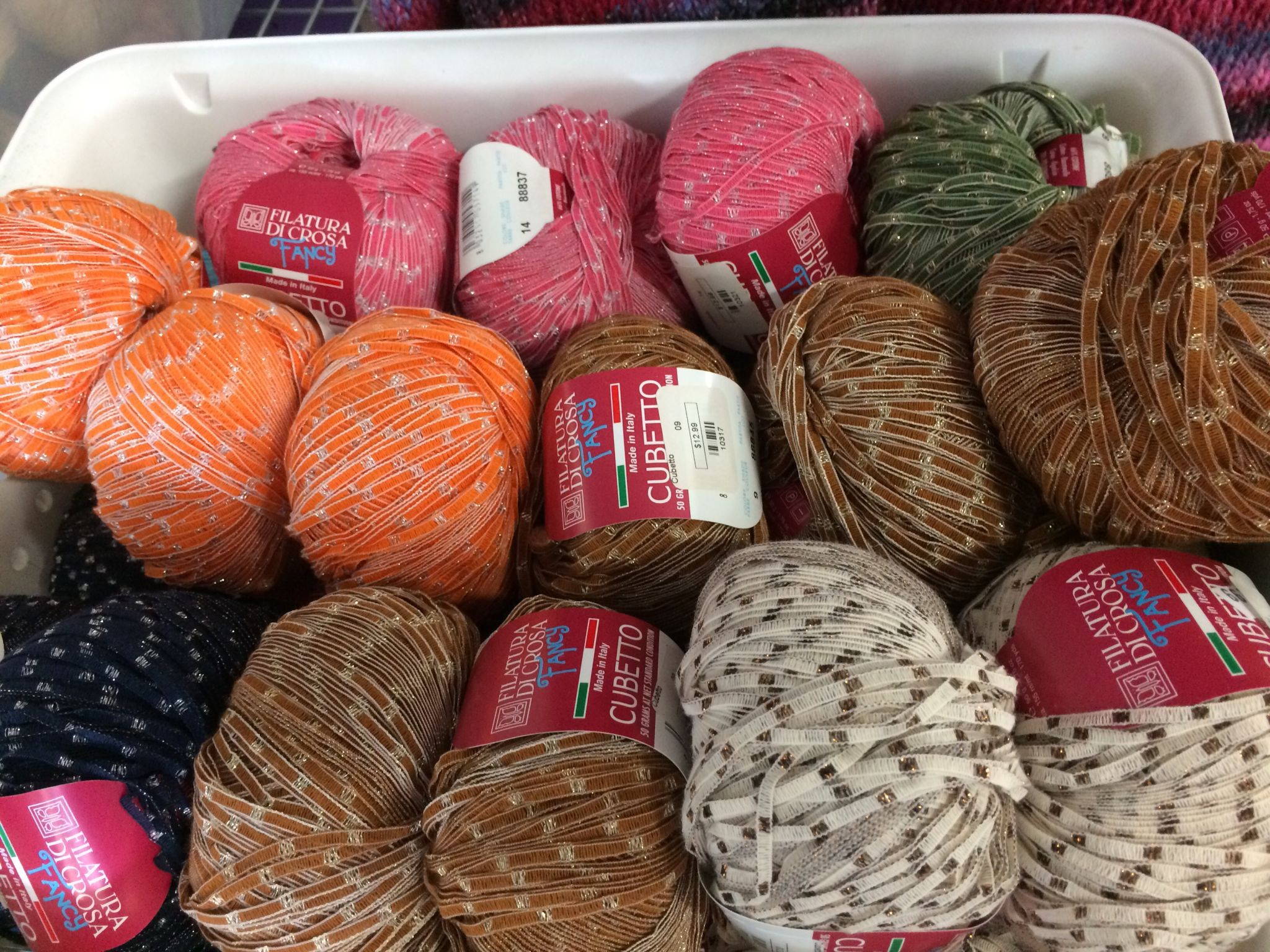 BTW-posting at KROGER!! See what I do for you!!! See you tomorrow!