Here are the prices per ball for the CLASSIC ELITE CLEARANCE SALE!
Sale starts this Thursday and runs through Sunday!
Originally I was selling the Classic Elite Yarns books at 50% , but I am going to just sell them at $5.00 a book! There are some really great patterns in these books!
Check out instagram- susan_maks or our facebook page -mass ave knit shop to see all the yarn and pattern books in the sale!
Alpaca Sox's- $15.00
Bella Lino- $7.00. Big Liberty- $5.50
Calista- $7.00. Camelot- $7.00
Century- $12.50. Chateaux- $17.50
Firefly- $5.00. Fortuna-$7.00
Juna-$14.00. Mika- $5.00
Mohawk-$16.00. Palace- $8.00
Quest-$7.00. Sandpiper- $6.00
Santorini-$9.00. Sanibel- $6.00
Toboggan- $7.50
Overnighter this Saturday! We will be knitting ornaments for our Christmas Tree at the Indiana Historical Society. There will not be a charge for the overnighter since you will be knitting for me! I will provide pizza and drinks for the overnighter, but please bring a small snack to share. If you can' t make it on Saturday and you would like to help out we are charging $5 a kit. You will get a $5.00 coupon when you bring the item back. I will do the finishing. I just need you to knit! All items need to be returned by September 28, 2018 to get the coupon.
Here is the most recent kit we have put together!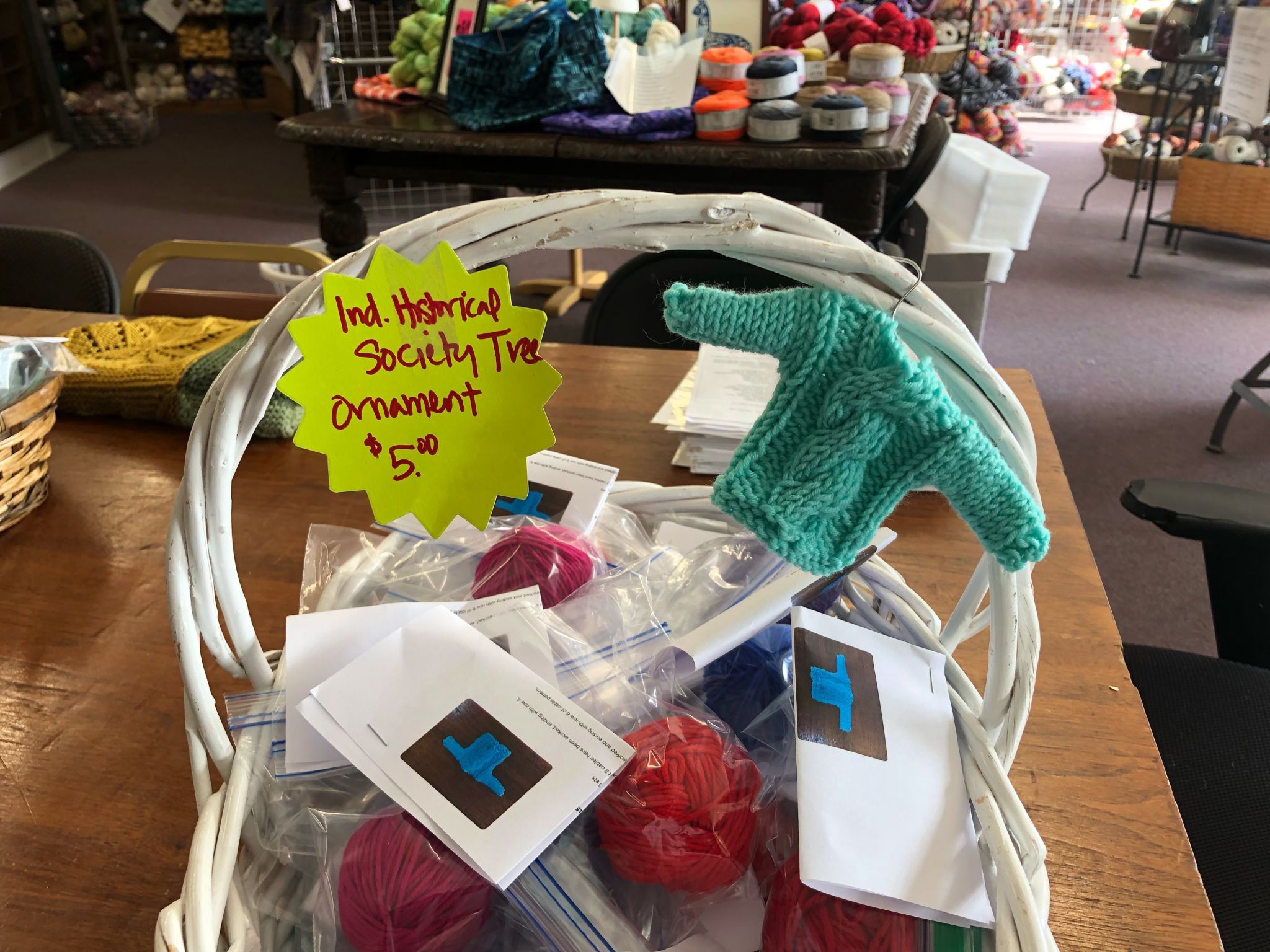 In-Store Retreat is right around the corner!! Price is just $25.00 for the week, but the price will go up to $35.00 on October 1st! So get your check in as soon as you can! Dates are October 12-14. Hours are Fri. 12-10pm, Sat. 10-10, Sun. 10-4.