Not really, but we're ready to sell yarn!
Check out Susie's cute display of our blue and white yarn!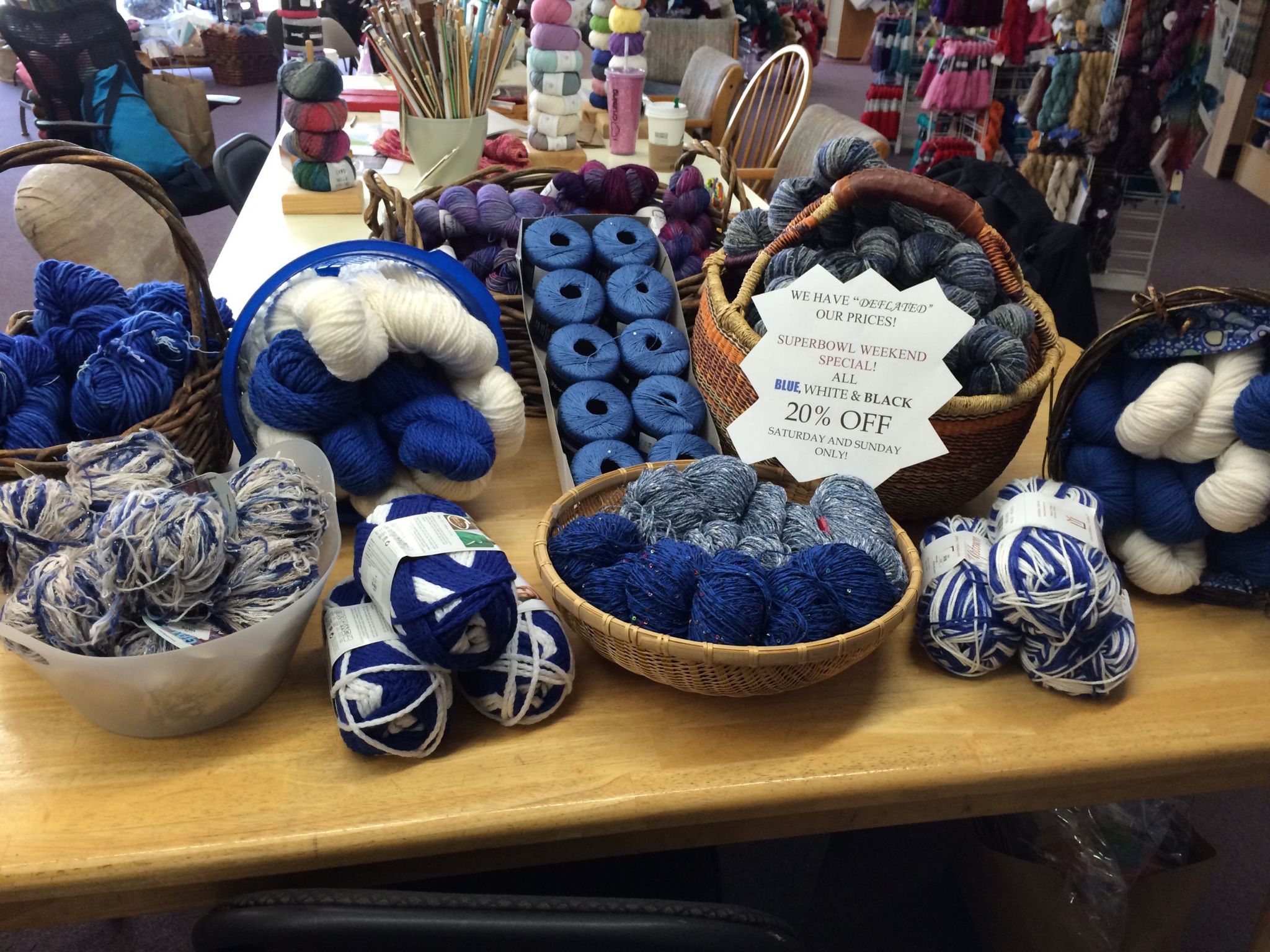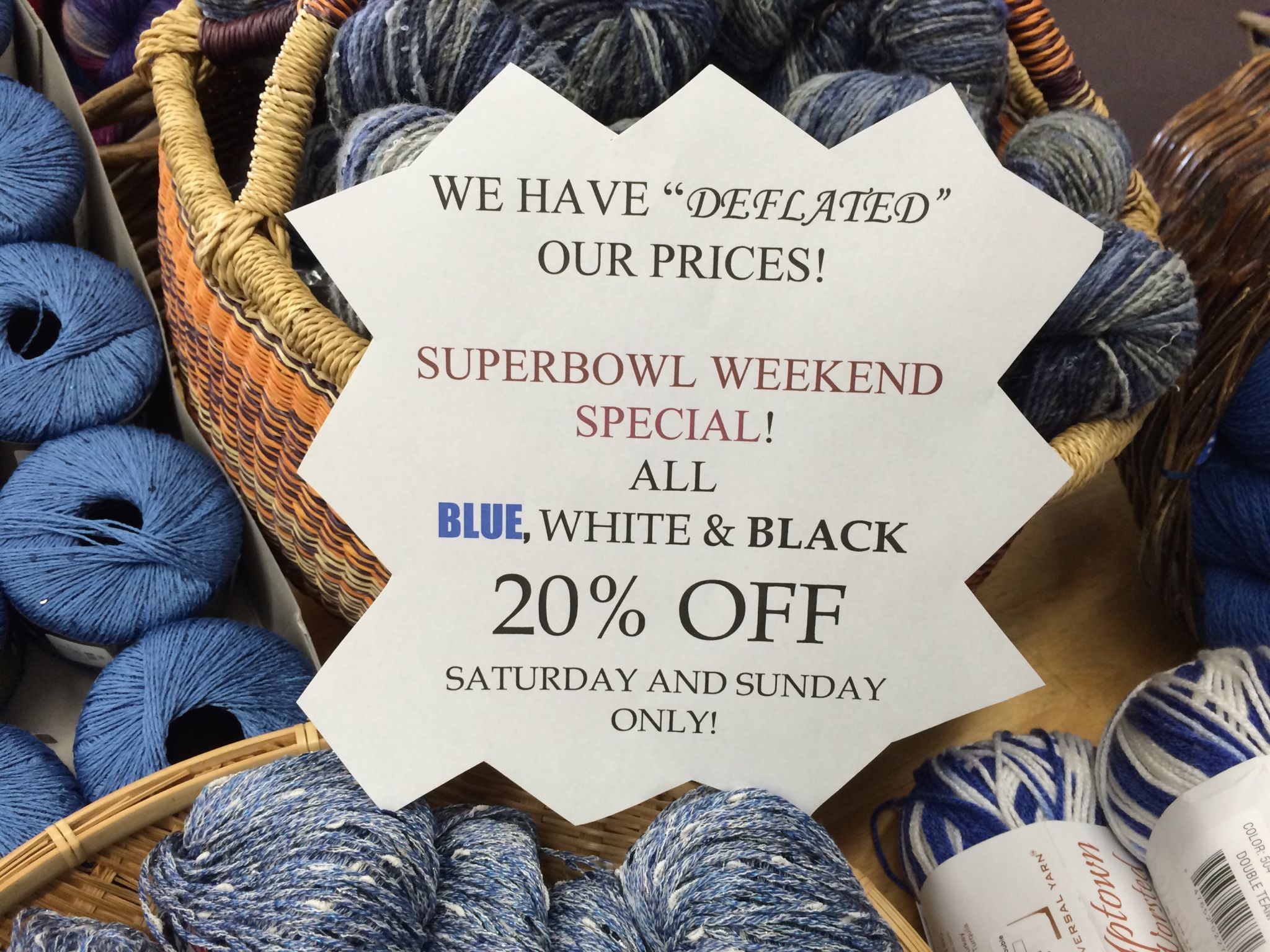 Here is "adorable" Megan wearing our BATAD cowl out if the yarn crawl yarn!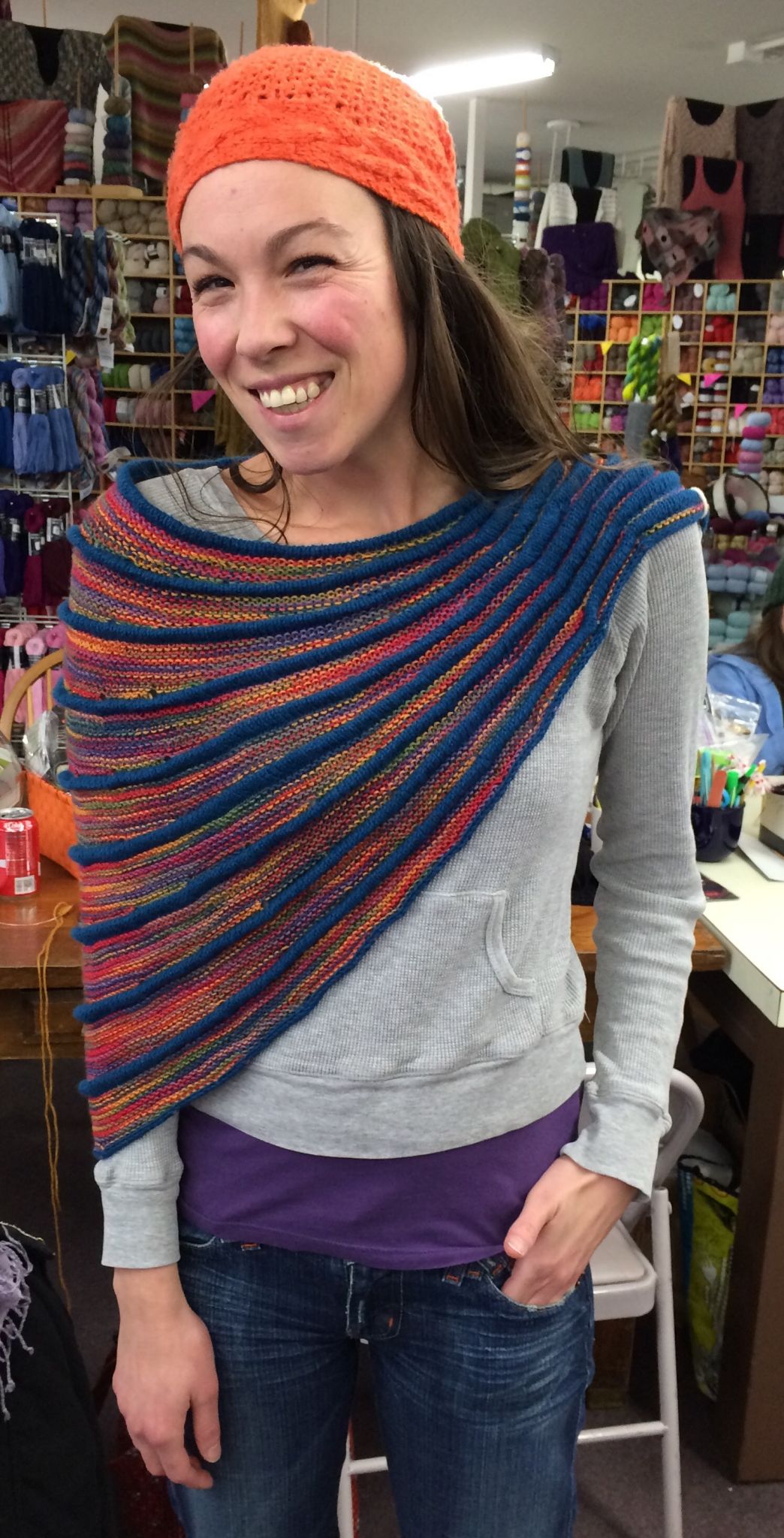 Don't forget to get your passport and your yarn crawl yarn when you come into the shop.