Thanks to Lisa H, we are going to start a FOOTBALL KNIT ALONG! The idea is you pick the 2 colors of your favorite team, ie-COLTS-blue and white. During the game, you keep track of the scores as they occur and knit a row for each point the teams make. So, if the colts score a touchdown and point after you will knit 7 rounds in blue. If the opponent scores a field goal, you will knit 3 rounds in white. You will need a third color to be purled at the end of each game! For the colts I would choose grey. One customer ( DL) suggested using Blue and BLACK when the colts play THAT TEAM from the east coast!!!
Here is the yarn I am using for the pattern. You will need a size 7- 16″ circular needle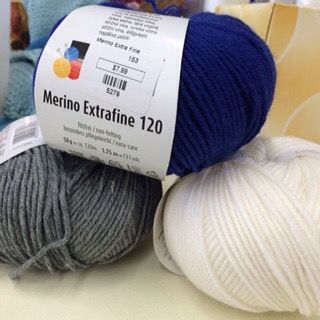 I will post, on the blog, the order of the scoring each morning following a game.
CAN'T WAIT!
There are 7 seats left on the bus to STITCHES on Saturday. You need to call us tomorrow (Friday ) if you want to join the fun!!! seats are $55.00