First- the Needles Earring class scheduled for this friday is being moved to Saturday Dec. 8th from 4:30-6:30. Hope that will work for you all. Call if you want to join us! It is a guaranteed great time and you will end up with 3 pairs of beautiful earrings for gifts or to keep!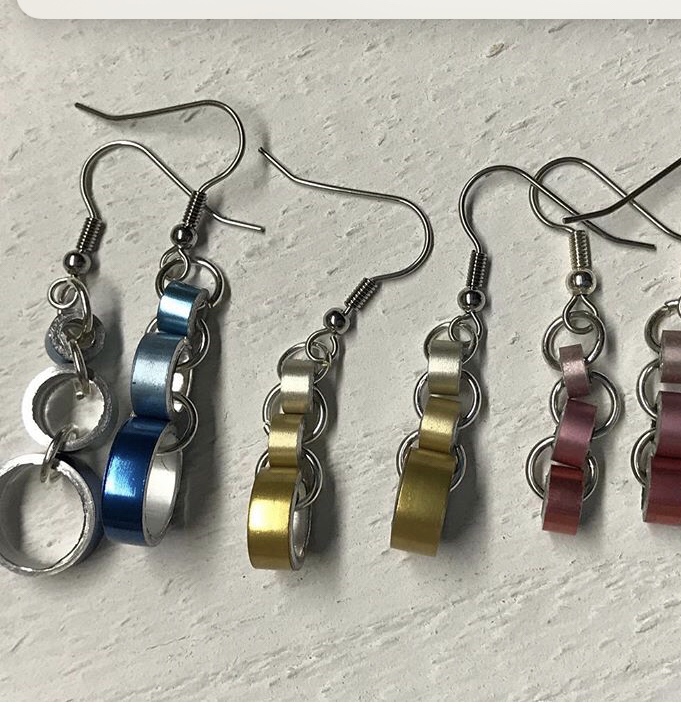 I think I forgot too post about the BLOCK OF THE MONTH Afghan using Wonderland March Hare in the "Birthstone" color-ways! Each square will measure 12.5-13″. We will meet the first Saturday of each month from 2-4pm through next November
This is January (Garnet)- Broken Rib pattern December 1- 2-4pm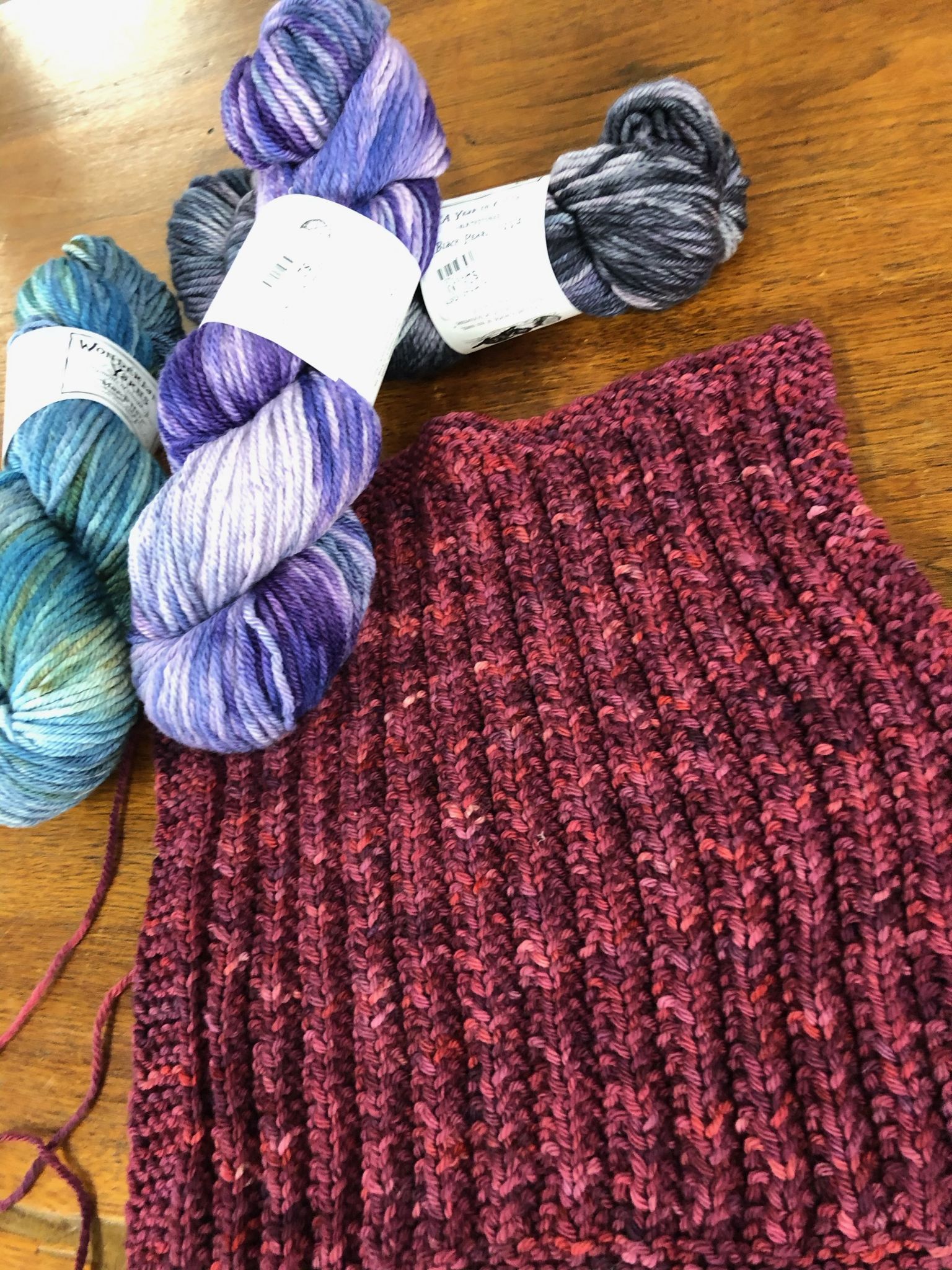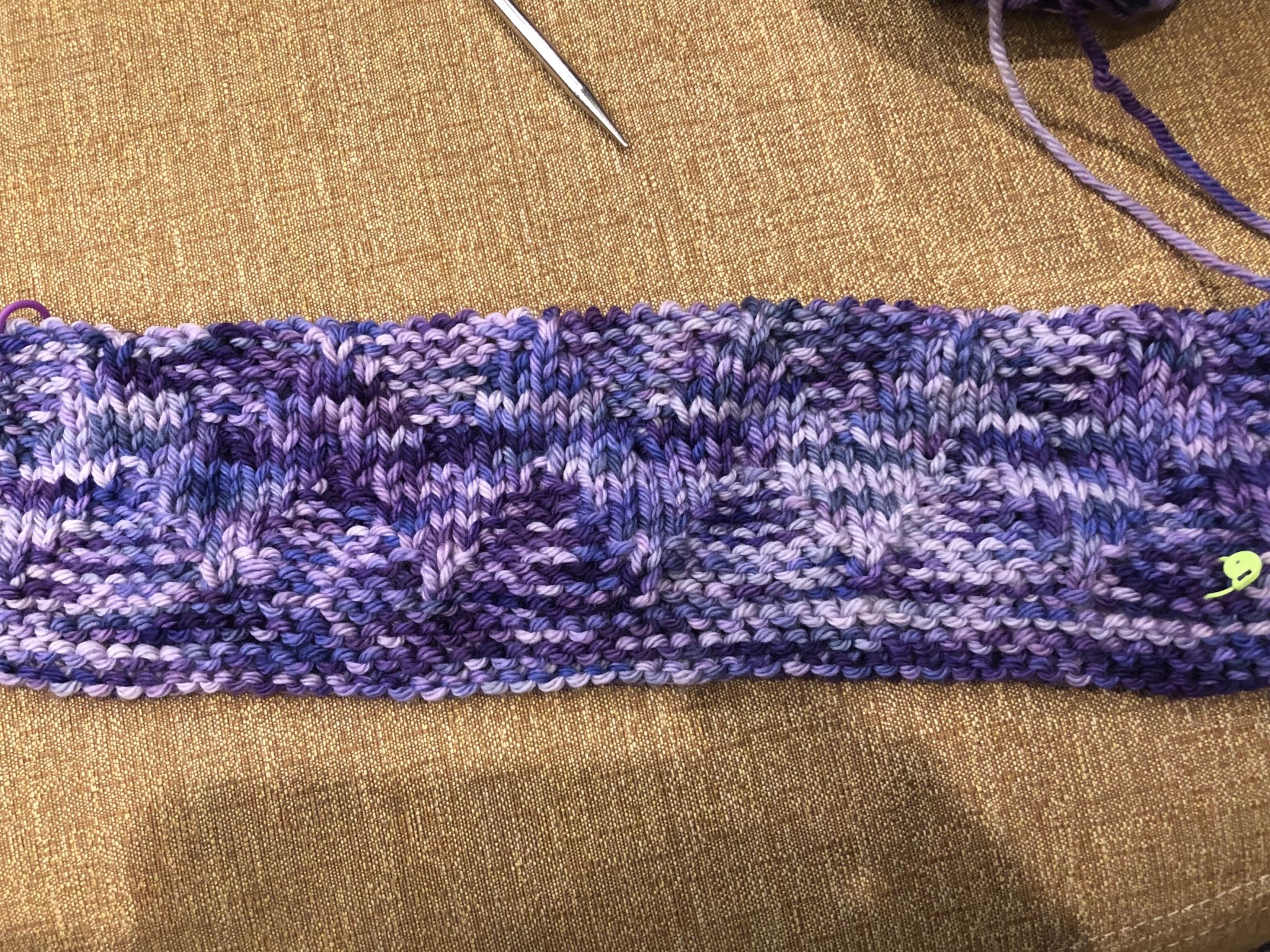 I have started February ( Amethyst) with a Chevron Pattern- We will meet January 5 from 2-4pm.
OVERNIGHTER THIS SATURDAY FROM 7:30- ? Cost is $20.00 plus a small snack to share. I will provide pizza and drinks. This is a perfect opportunity to finish up some of your holiday gifts!
NEW STUFF
–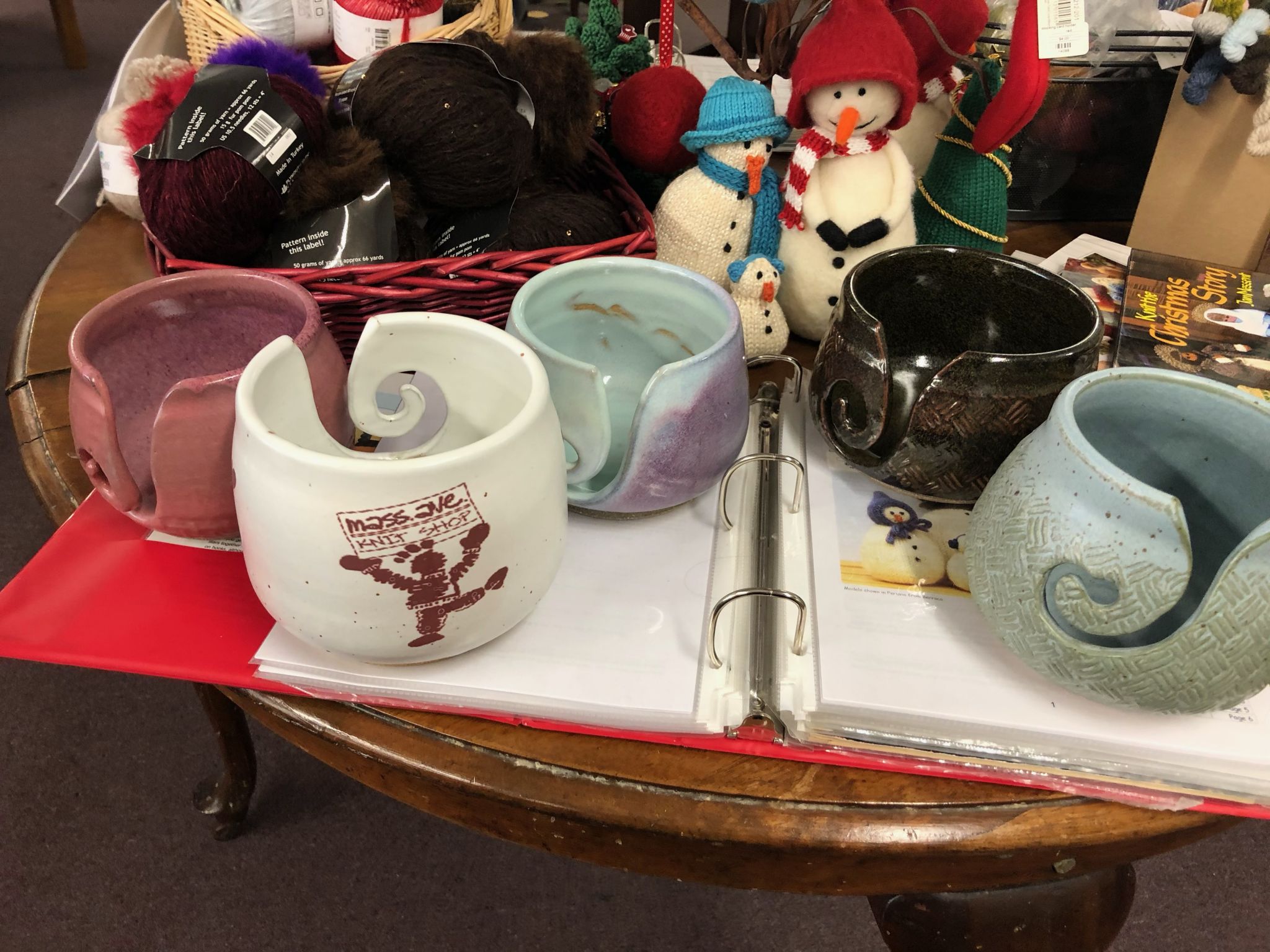 YARN BOWLS!
–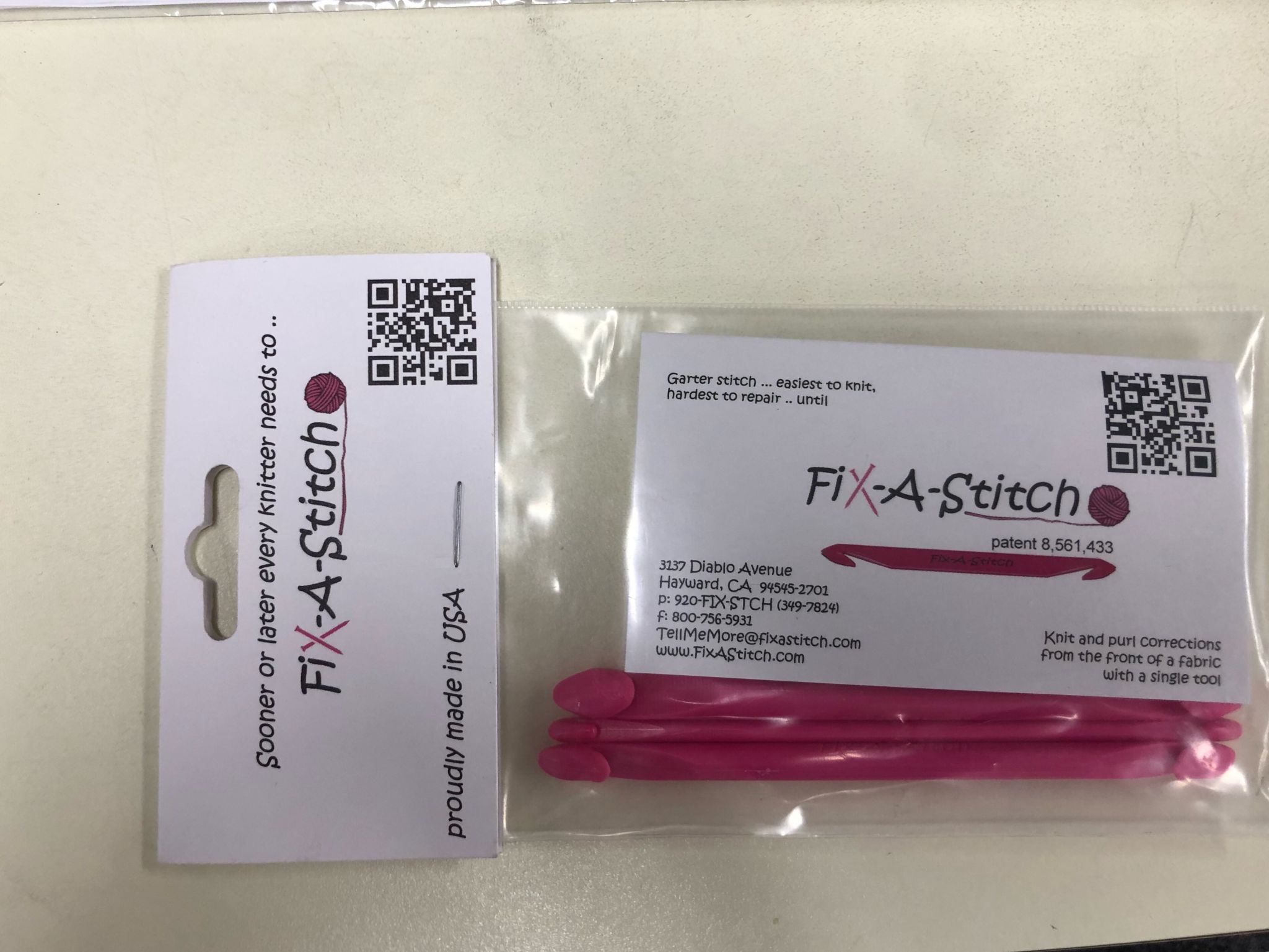 GARTER STITCH REPAIR HOOKS
–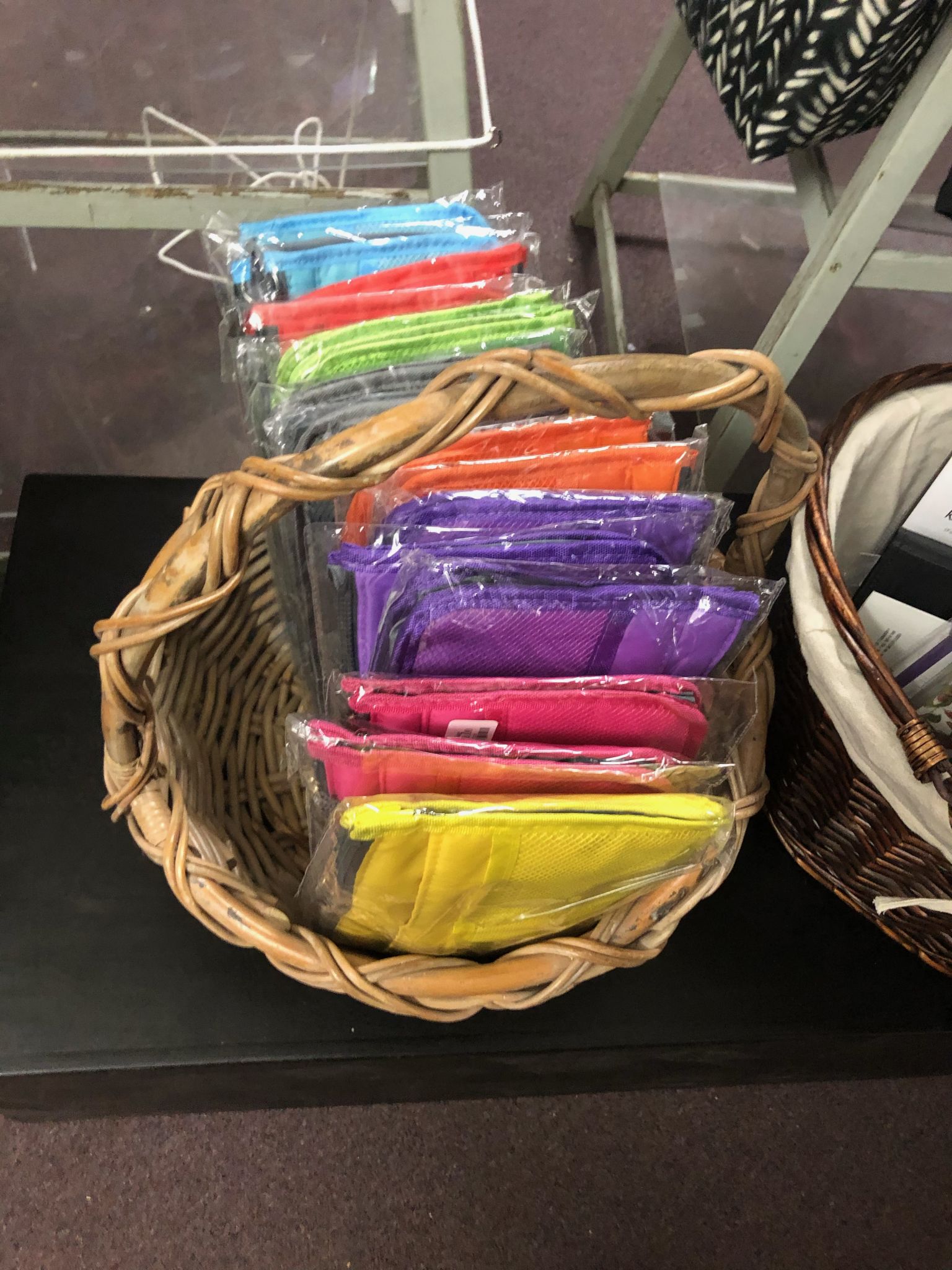 NEEDLE AND "TOY" HOLDERS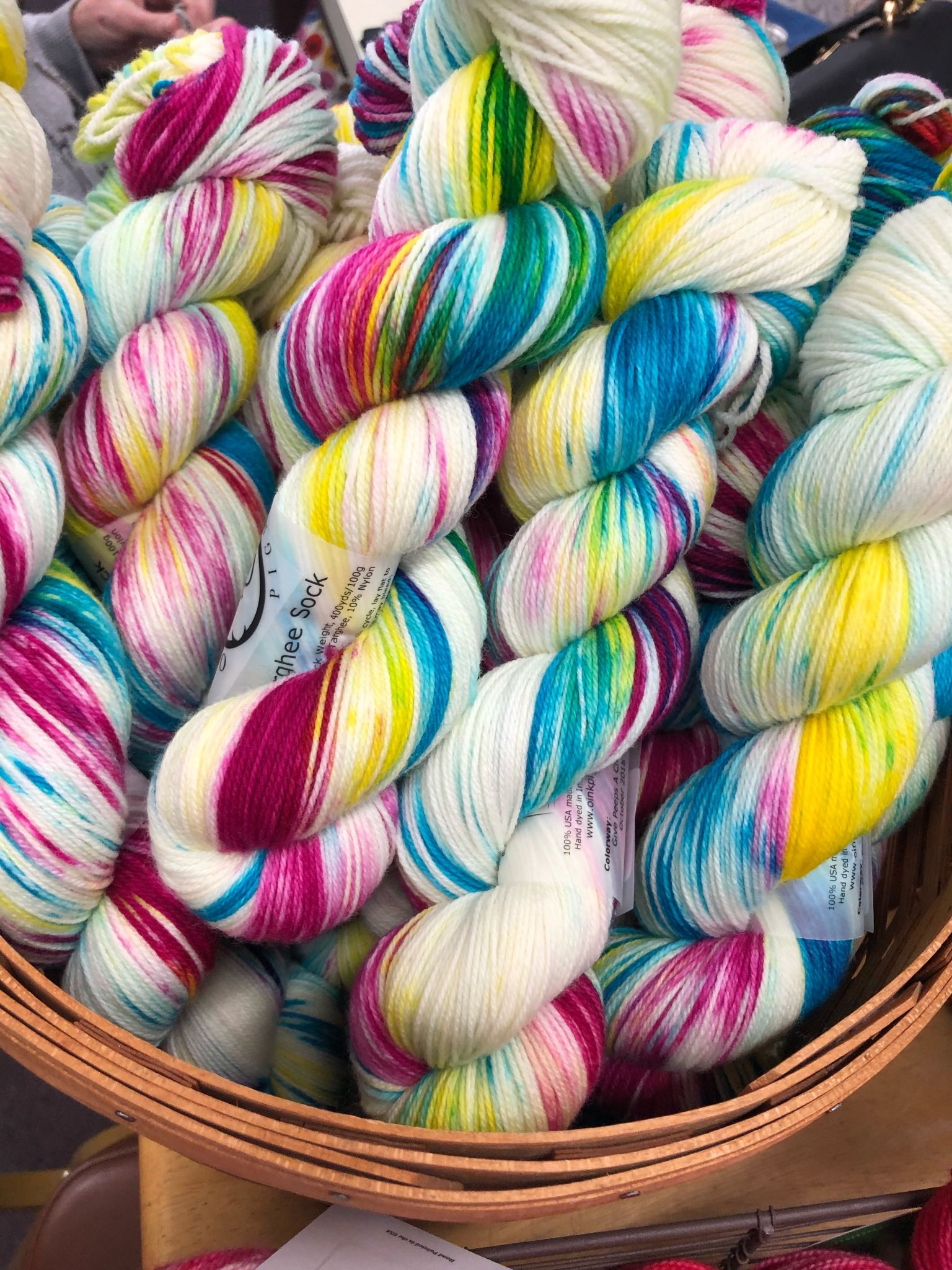 -OINK YARNS -OCTOBER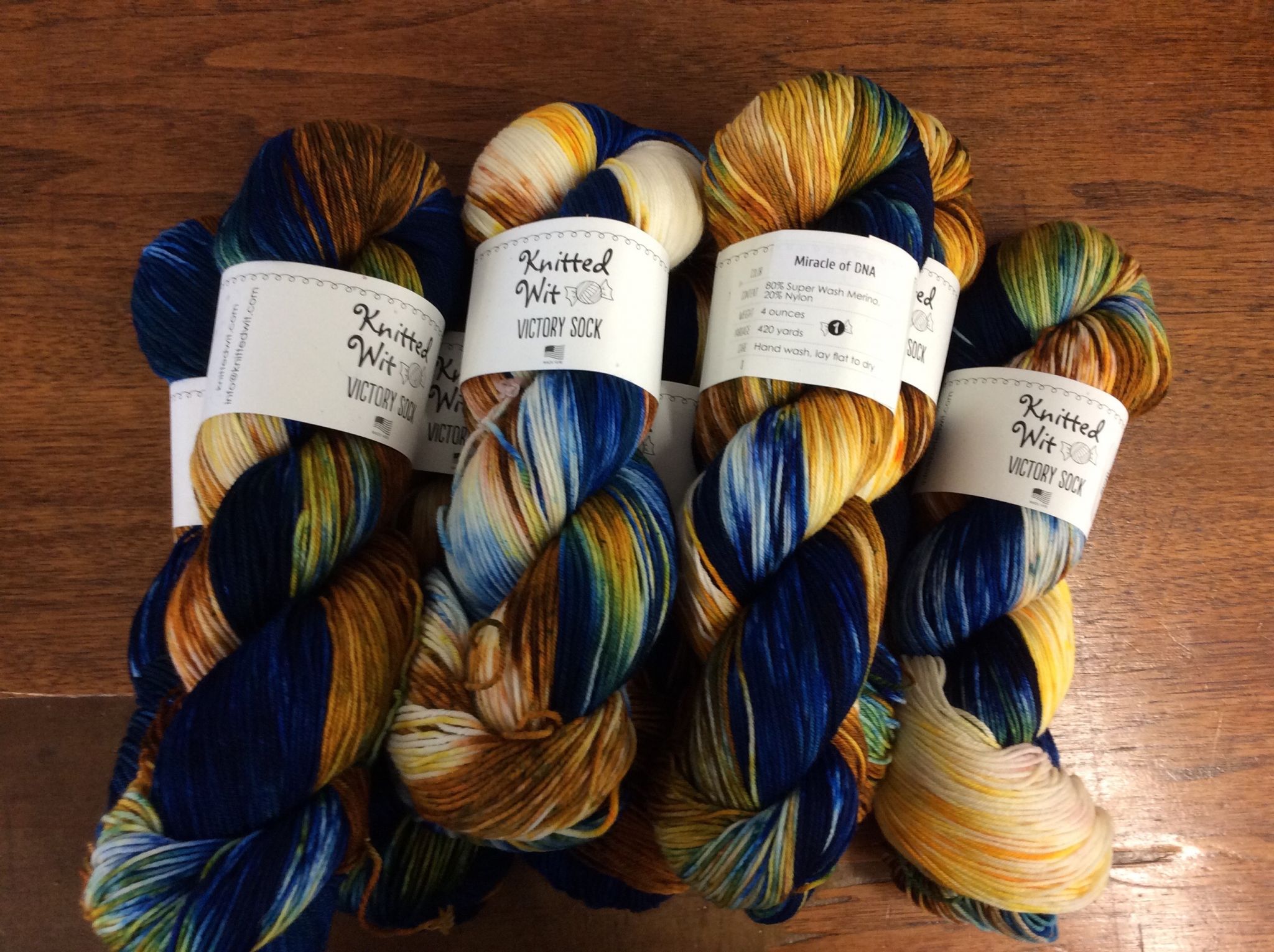 KNITTED WIT- STEM- ROSALIND FRANKLIN- DNA researcher!
–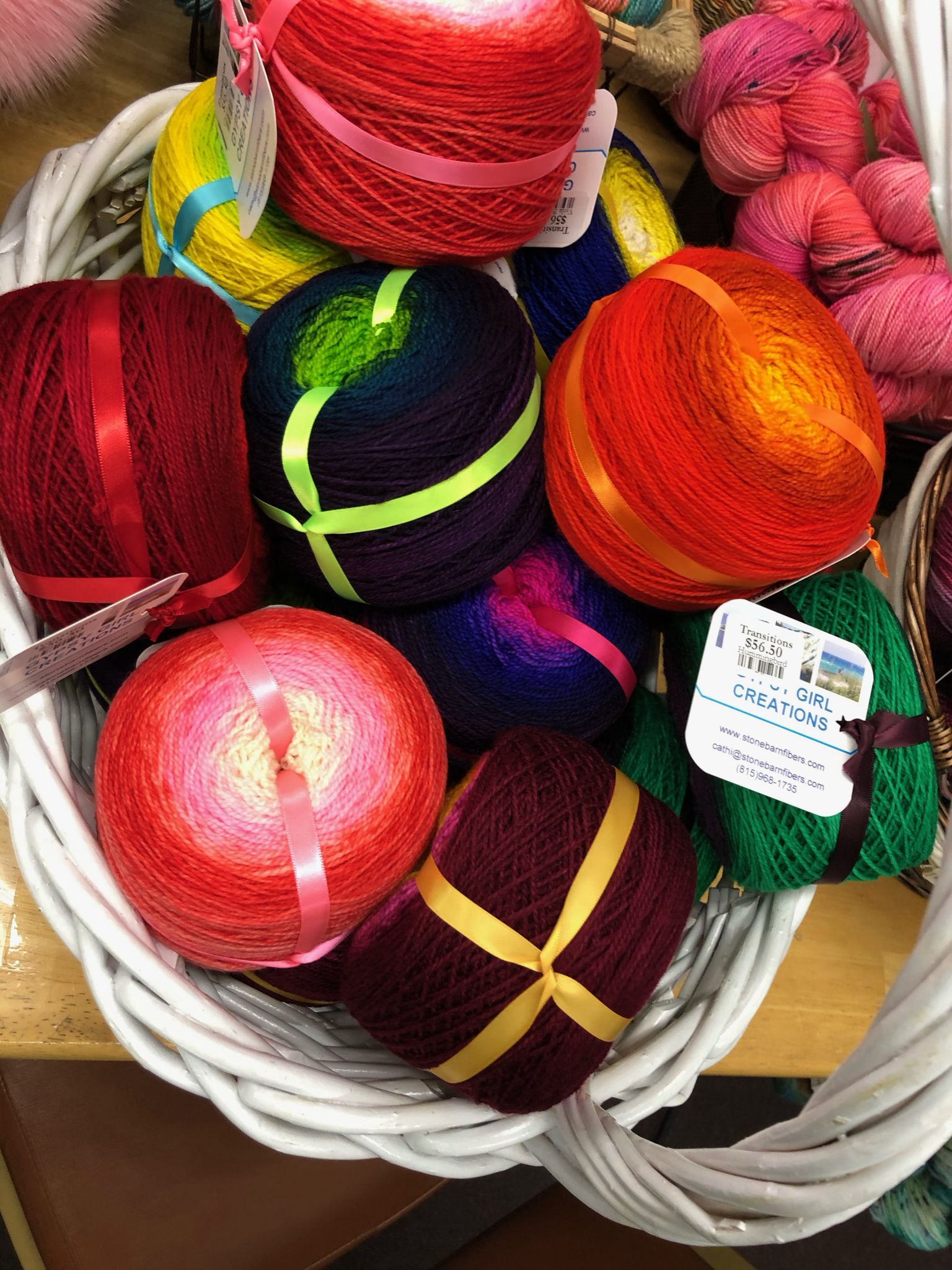 GYPSY GIRL TRANSITION CAKES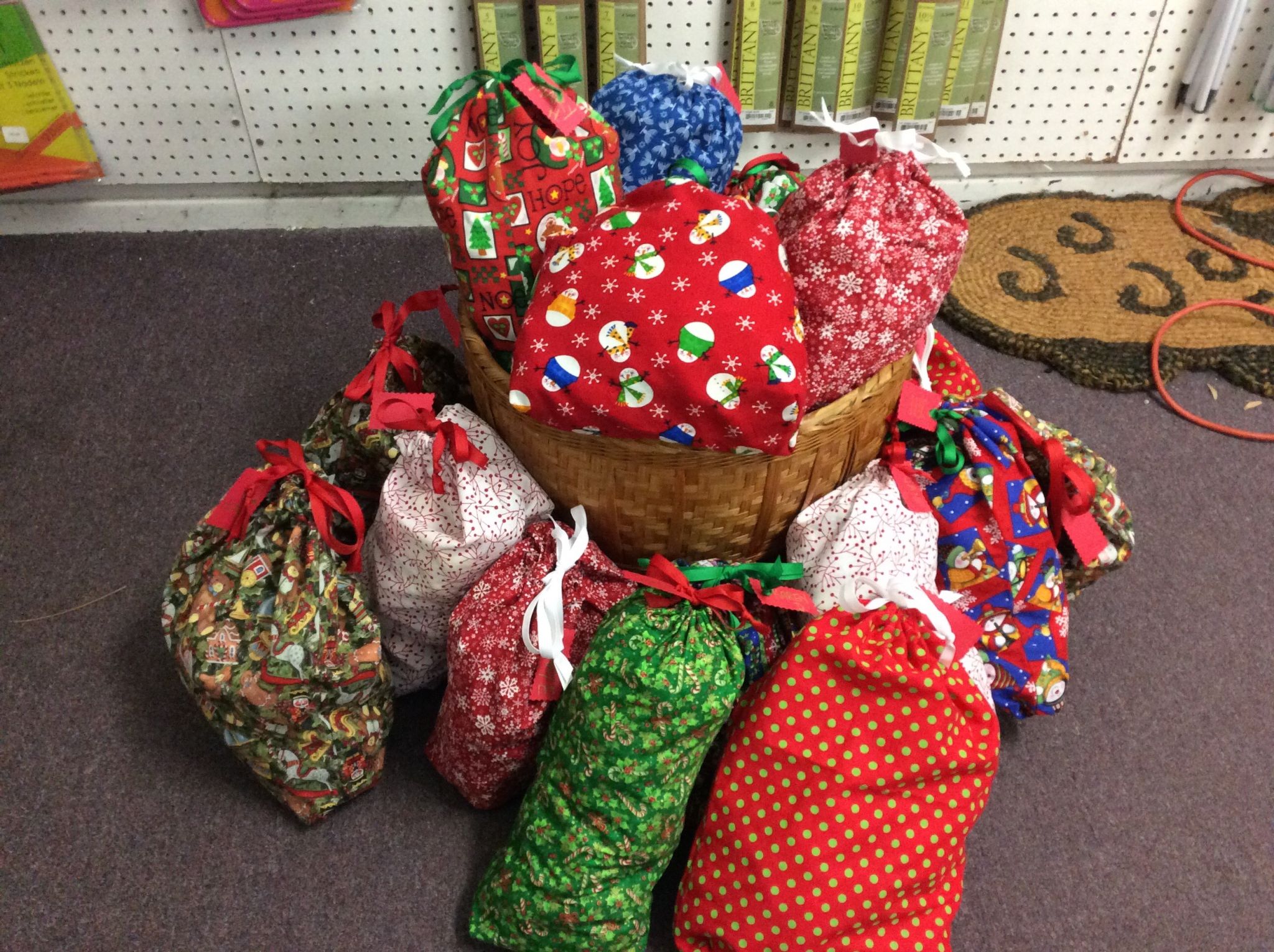 IF YOU ORDERED THE ADVENT CALENDAR SWEATER KIT, THEY ARE IN!! WE WILL MEET THIS SATURDAY AT 10 AM TO GET STARTED!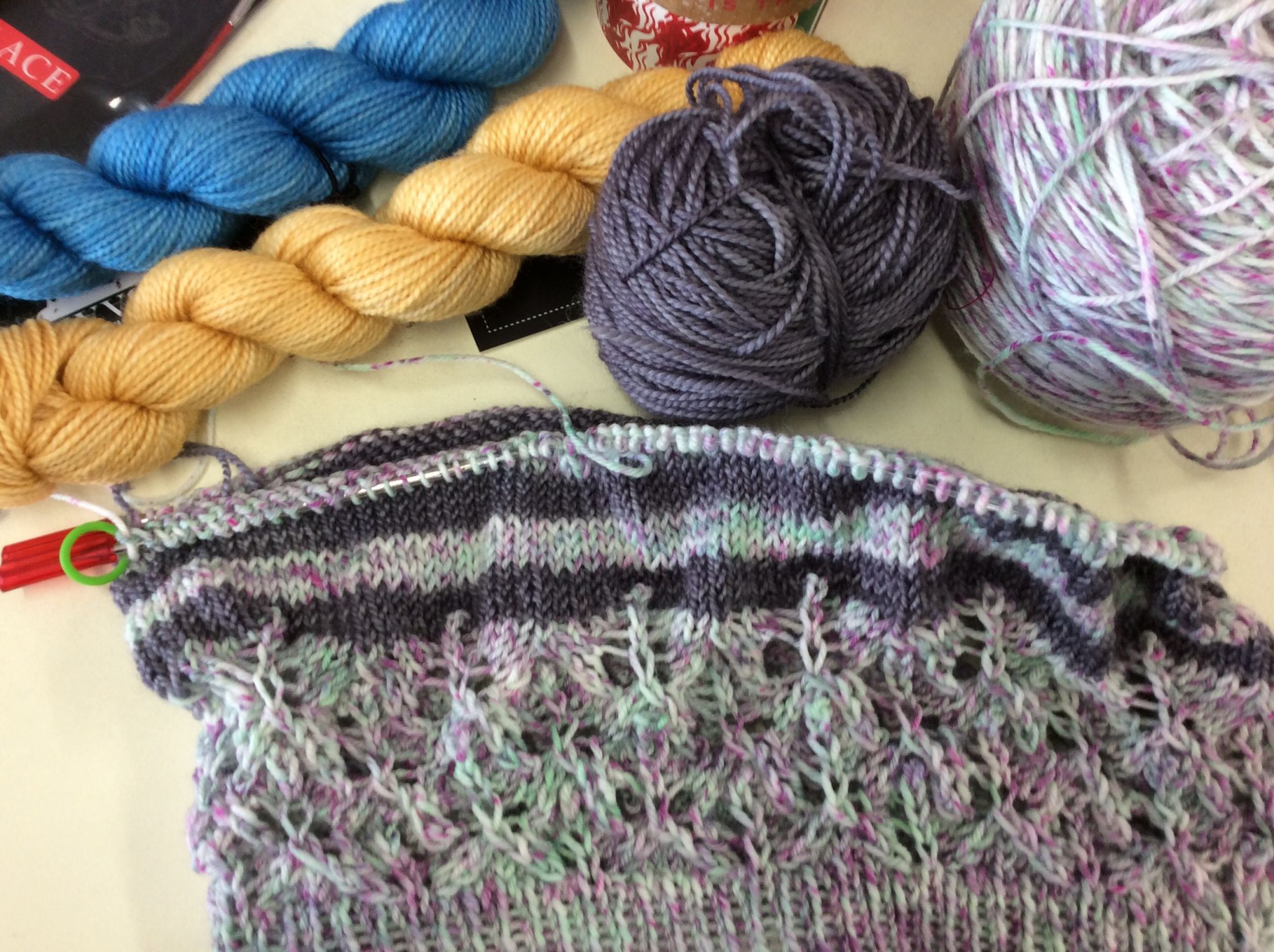 I am making progress on my SOUL WARMER COWL. We will meet again on Saturday Dec 8th at 10 am to work on this project!
If you are at the Indiana Historical Society Museum and you see our tree (2nd floor), take a selfie and send to me! I will post on Facebook and instagram! Thanks again for all those who knit items for our AMAZING tree!!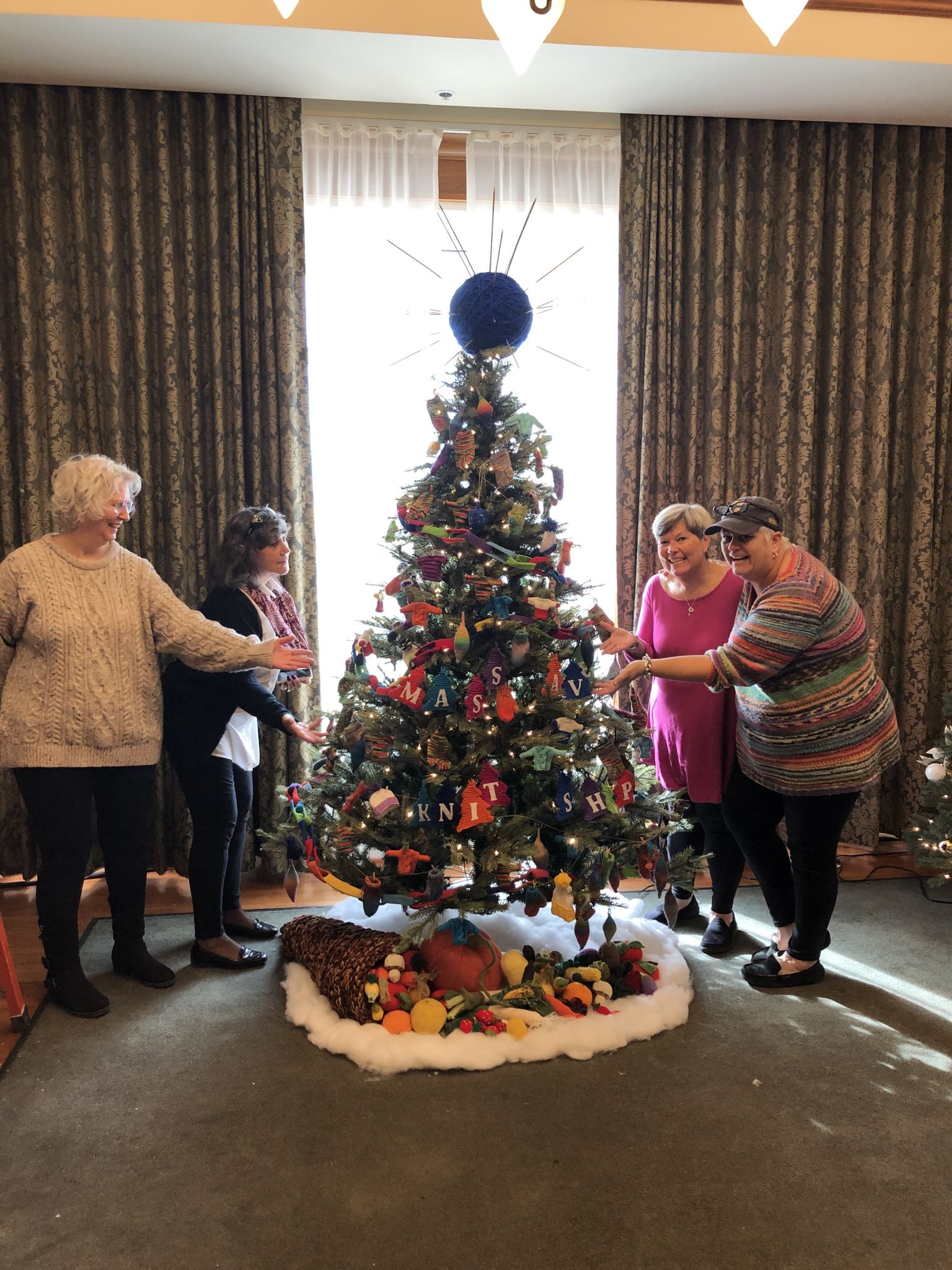 I could still use a few voluteers to help with our MAKE-IT-TAKE-IT at the Indiana Historical Society Museum on Sat. December 8th. Hours are 10-1 pm. You will be helping visitors make a yarn christmas ball. It does not require any knitting! Thanks in advance!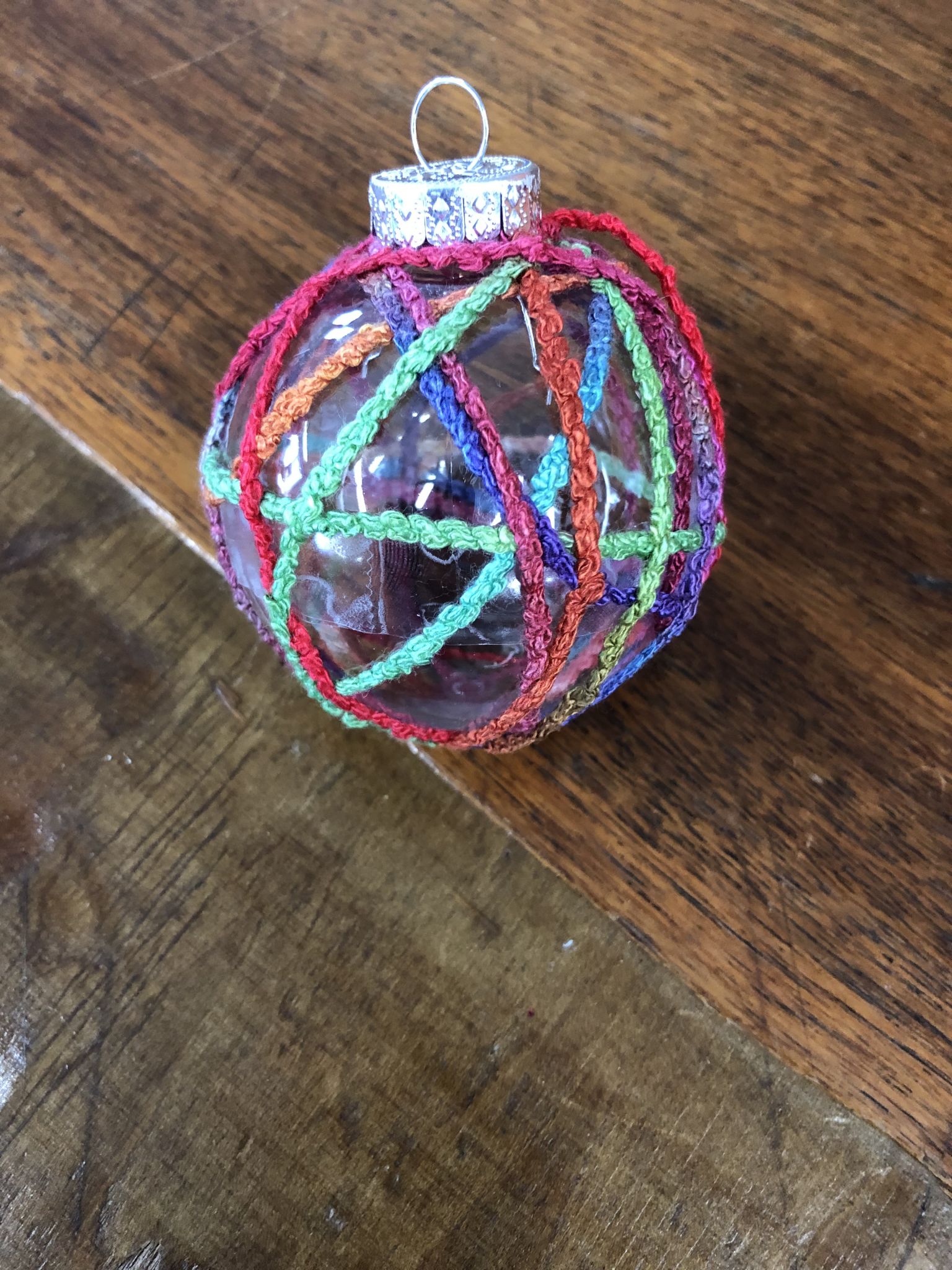 If you are free the evening of Wednesday, December 12, join us at HOTEL TANGO for DIY & COCKTAILS evening! You can get tickets through Hotel Tango facebook post or call them for more info! Hotel Tango- (317) 653-1806