Overnighter tomorrow night! Starts at 7:30.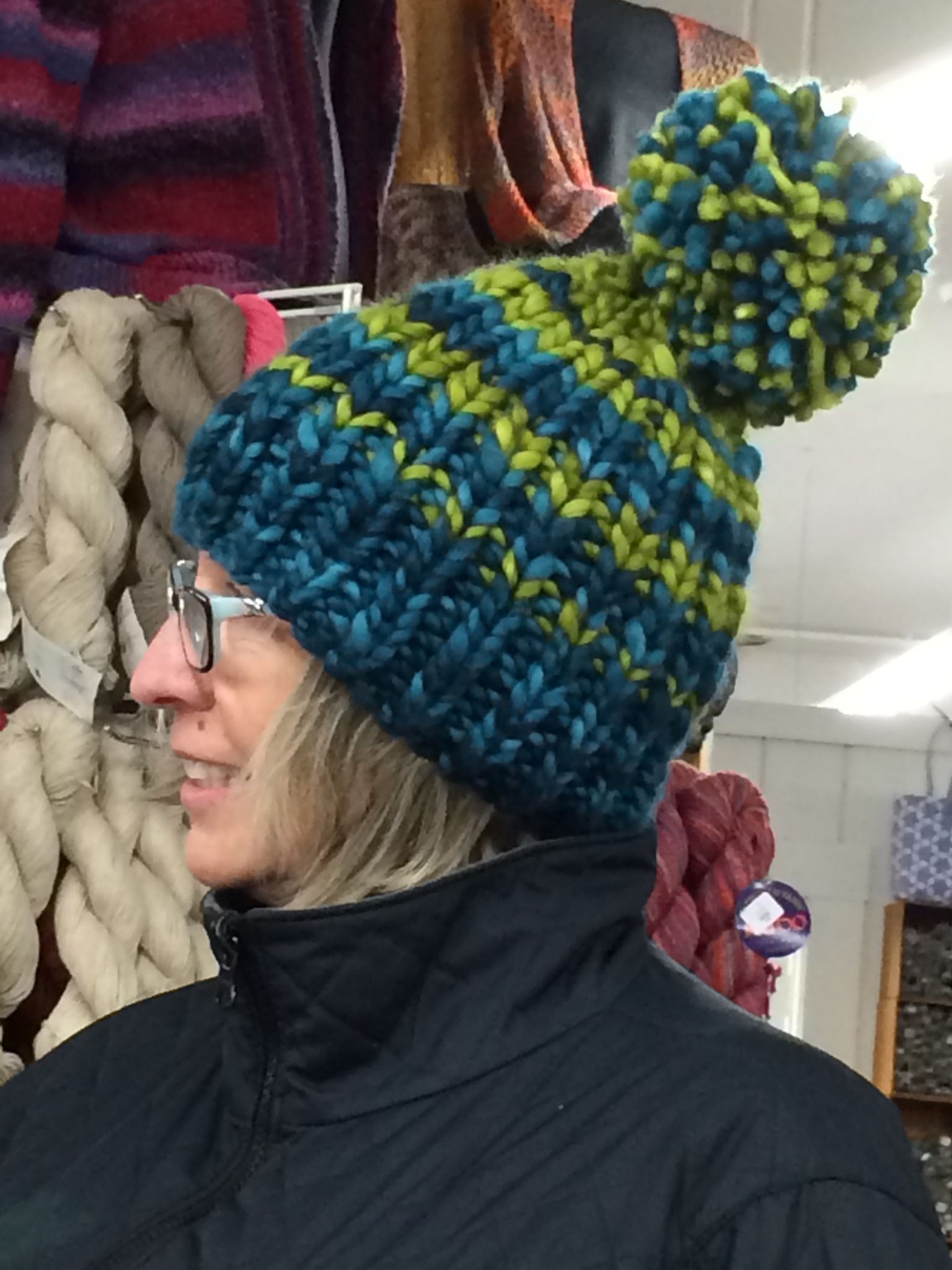 Check out Mary Ann's fab hat!! It's is knit out of Malabrigo Rasta. 1 skein each of 2 colors. I think you can knit 2 hats if you reverse the colors!!
Check out these new colors of Baah LaJolla! So beautiful!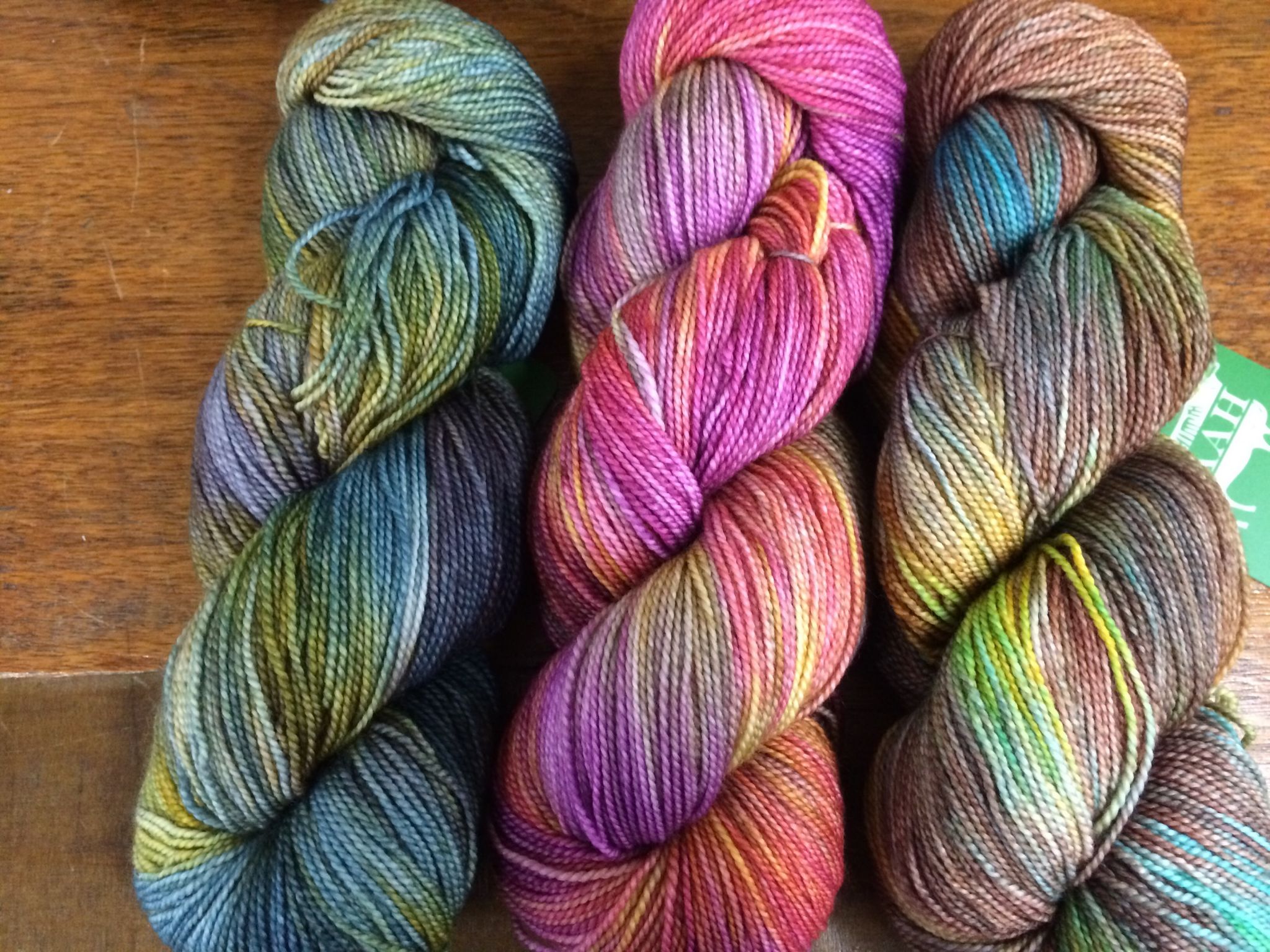 LaJolla is a fingering weight yarn with 400 yards for $29.00 a skein.