OK so clue number one was not very difficult, as promised!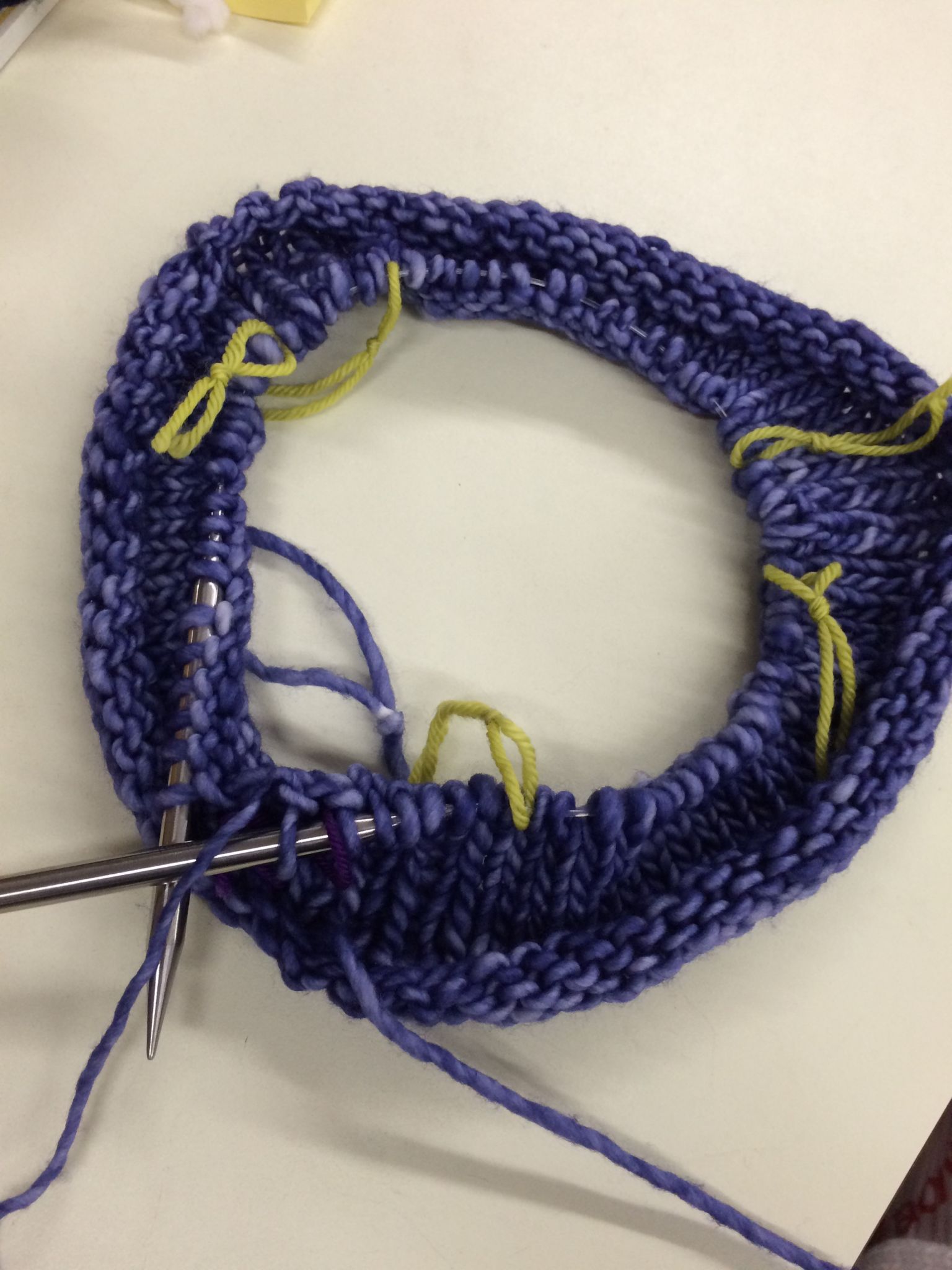 I am so excited that I am going to knit it twice!
The second one I am going to use Classic Elite Big Liberty wool.

I can't wait to see what it's going to look like with this yarn which is more solid. Also, I'm going to use a size 10 1/2 with this yarn. With the Malabrigo Mecha I am using a size 11.
P.S. I'm staying up late to get tonight'( tomorrow's ) clue!
Tomorrow, we are doing the last MAKE IT/ TAKE IT for this year!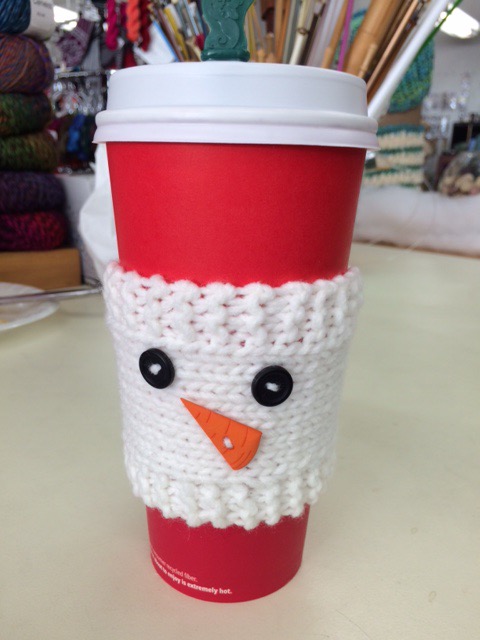 Come in and make your free Cup Cozy. Bring size 9 needles with you.