So much to tell!!
We had an amazing CRUISE last week! We had an awesome time traveling up the eastern coast of America and Canada!! We are already working on our cruise for 2019 to England, Scotland and Ireland! I will keep you posted as soon as I have any details!!
Here are some pics just to make you jealous!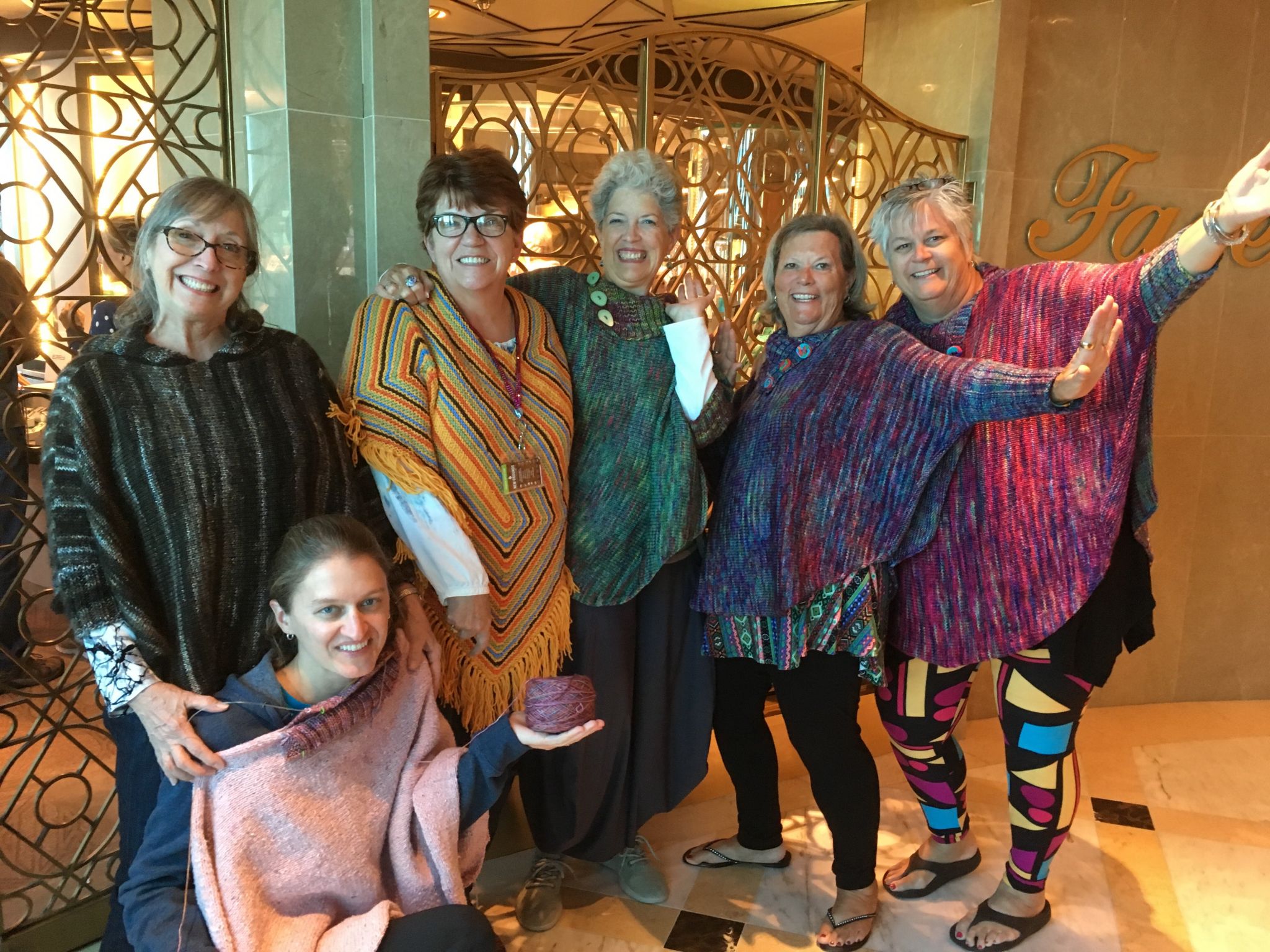 Cruise Ponchos- the last night of the cruise!!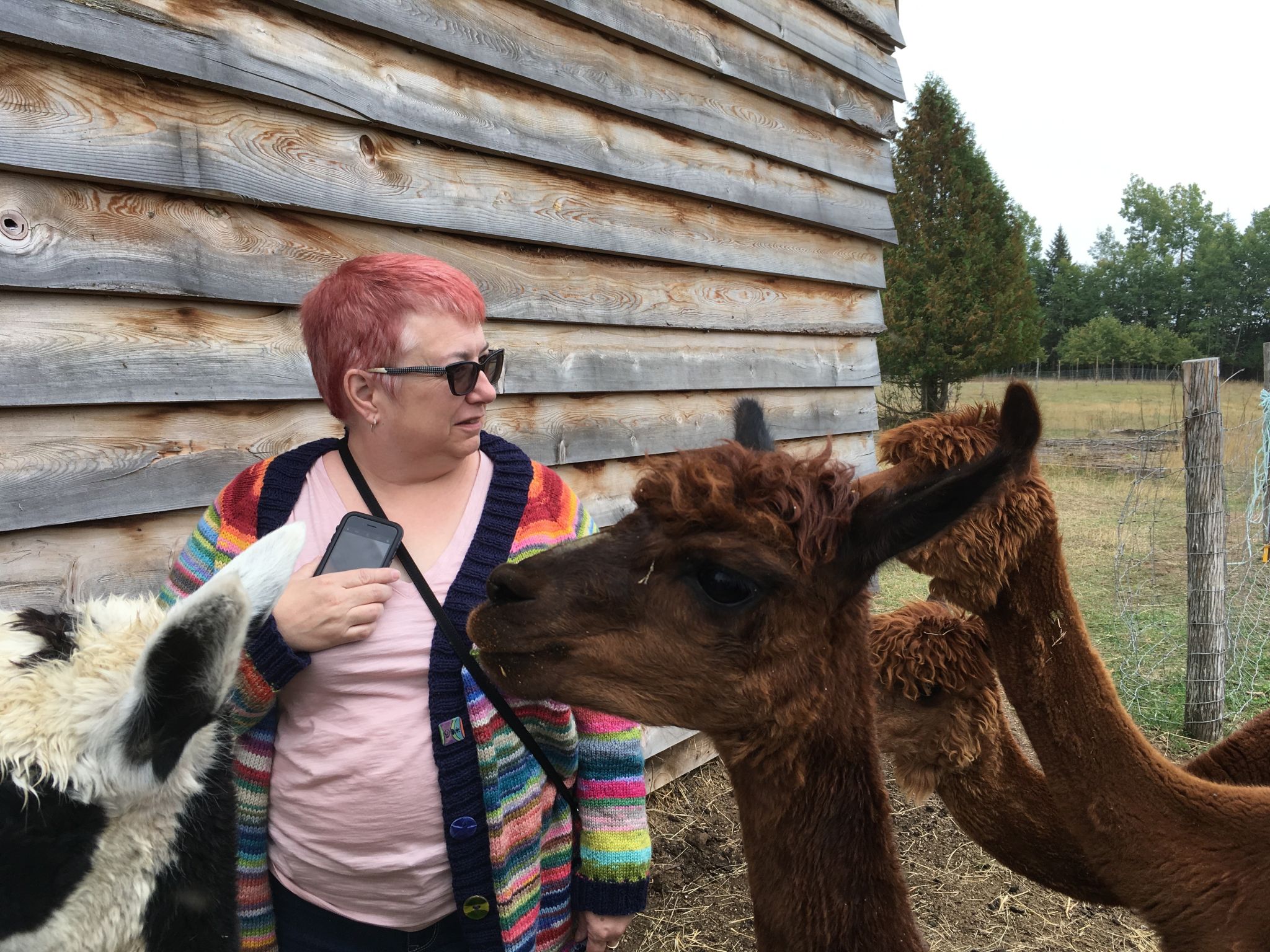 Liza, in her CRAZY GRAMPA SWEATER, is always working!! She is checking out the alpaca after it sneezed on her!!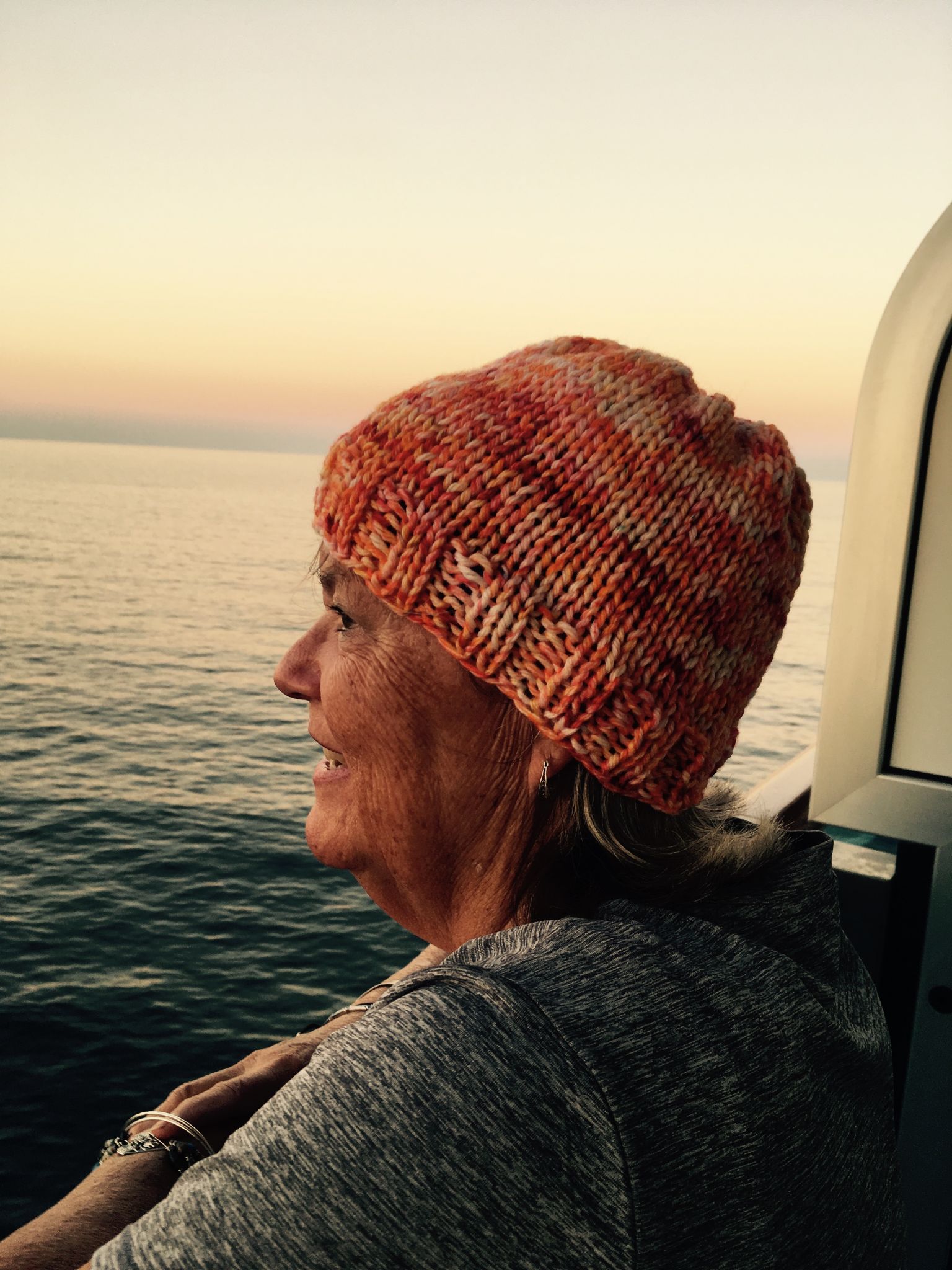 It was smooth sailing (most of the way)! Cindy has on the hat I made with the yarn we dyed with Koolaid!! It now has it's pom pom and looks swell!!
*THIS FRIDAY NIGHT AND SATURDAY (ALL DAY) IS THE FOUNTIAN SQUARE MUSIC FESTIVAL! PARKING WILL BE AT A PREMIUM!! DO NOT TRY TO GET HERE THROUGH FOUNTIAN SQUARE! EITHER TAKE THE HIGHWAY FROM THE SOUTH OR COME FROM THE NORTH.
THE IN-STORE RETREAT IS THIS FRIDAY AND RUNS THROUGH SUNDAY!! OCT 6-8. THERE ARE STILL A FEW SPACES!! CALL!
We will have new bags from BAGS AND MORE!
Also we will have lots of LULA ROE CLOTHING on SATURDAY from 3-5. DROP ON BY IF YOU ARE NOT HERE FOR THE RETREAT.
WHILE I WAS OUT-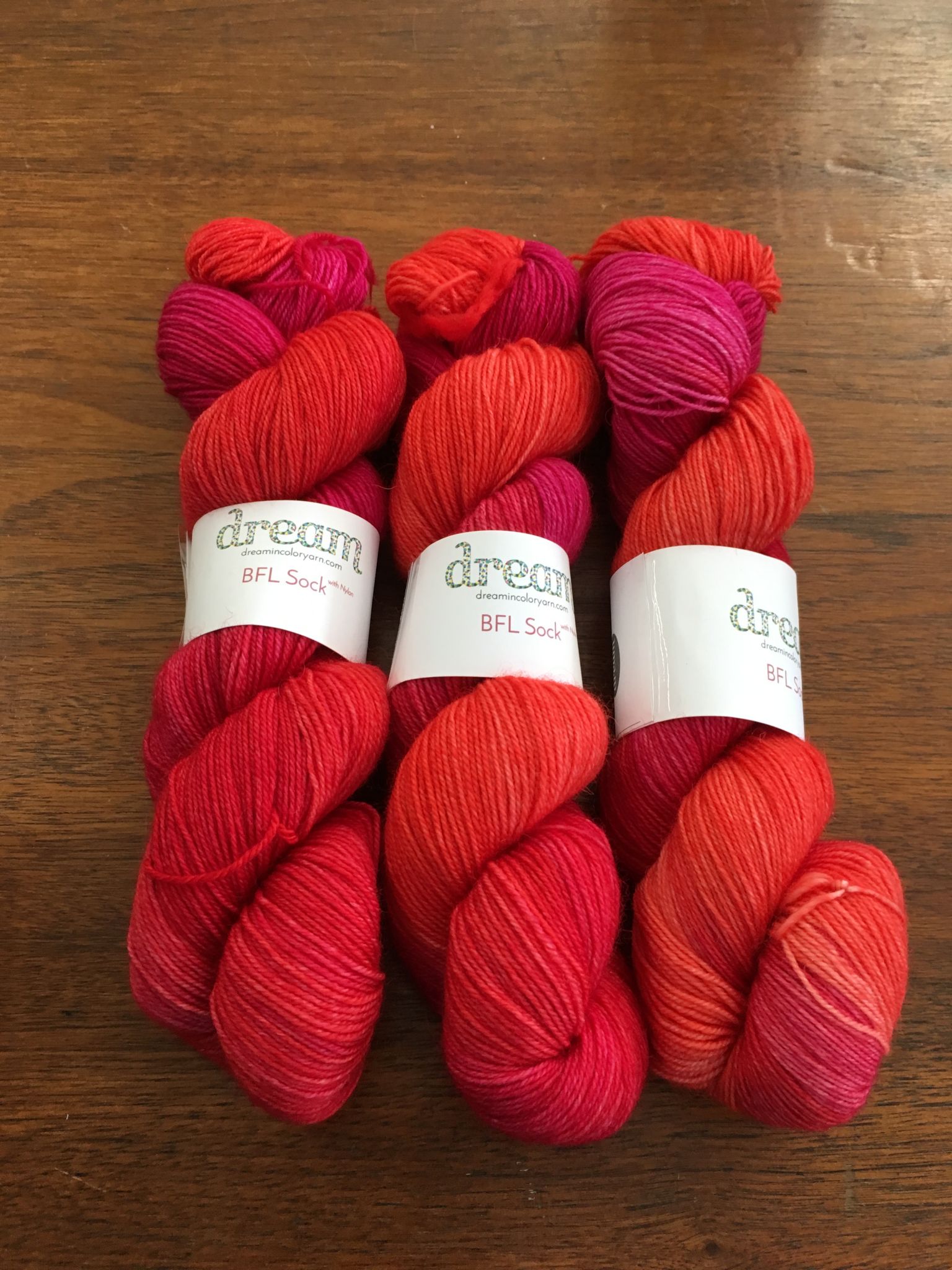 Color of the Month from DREAM IN COLOR!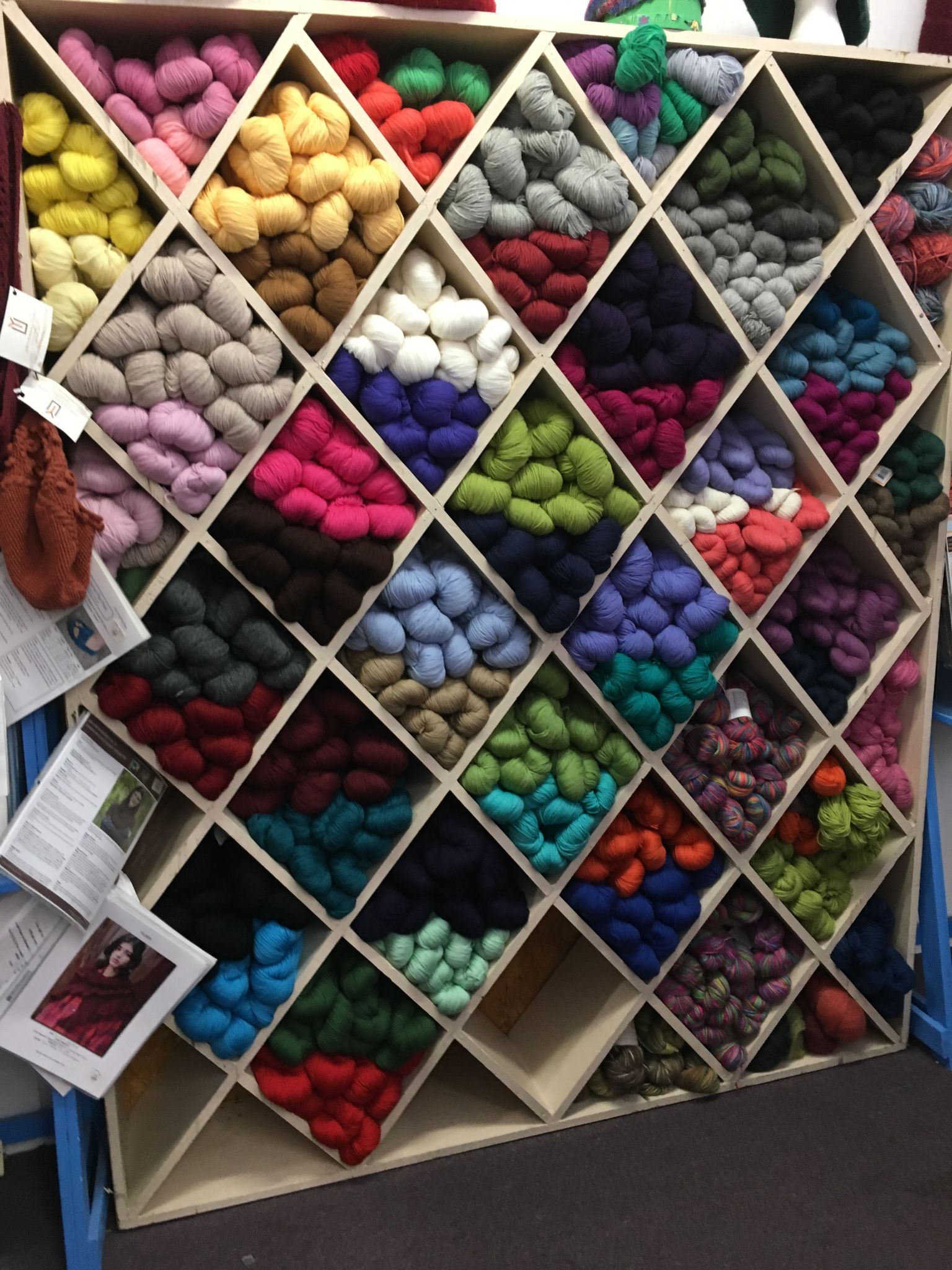 Huge shipment of UNIVERSAL DELUXE WORSTED!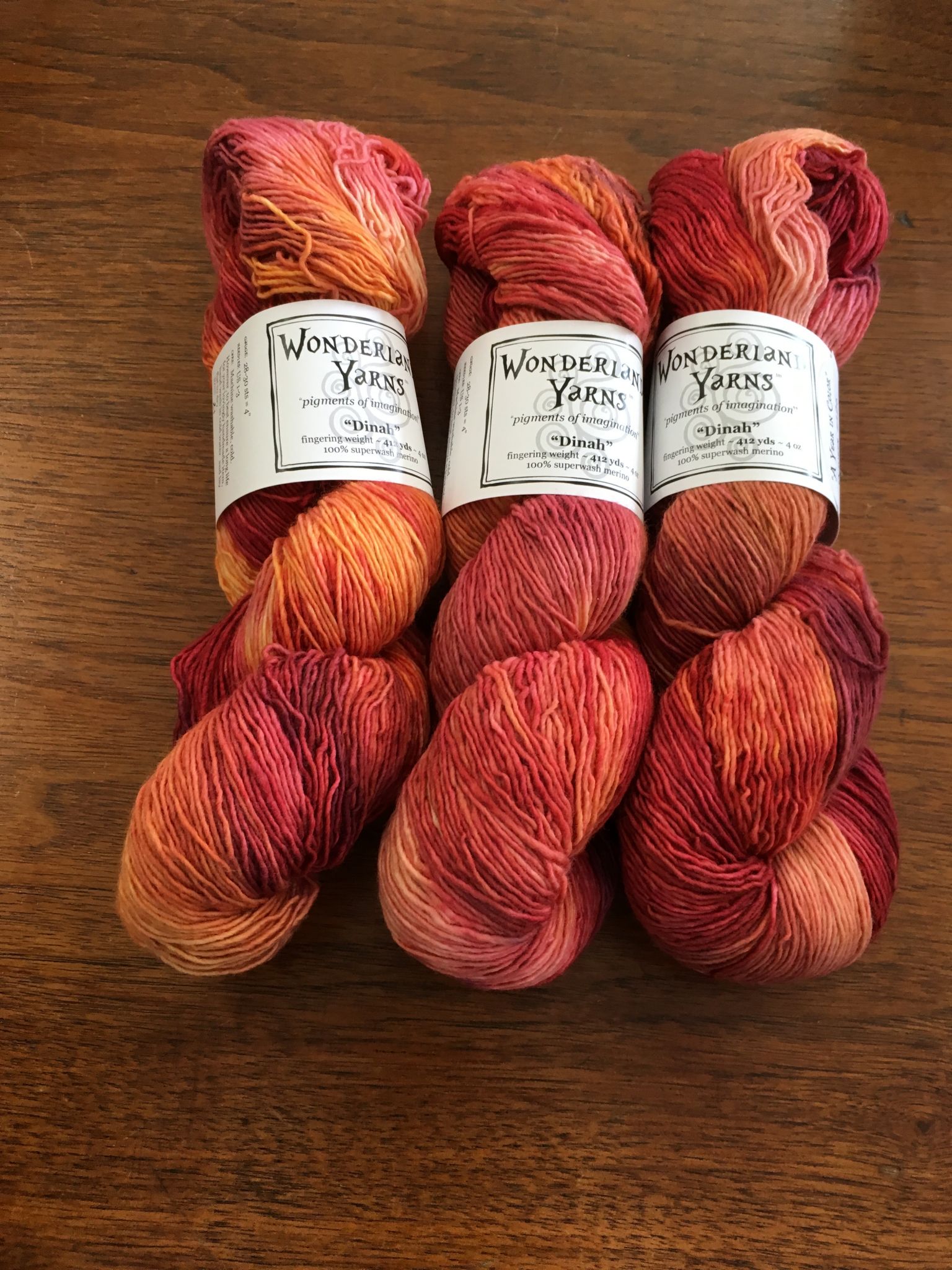 WONDERLAND YARNS color for October!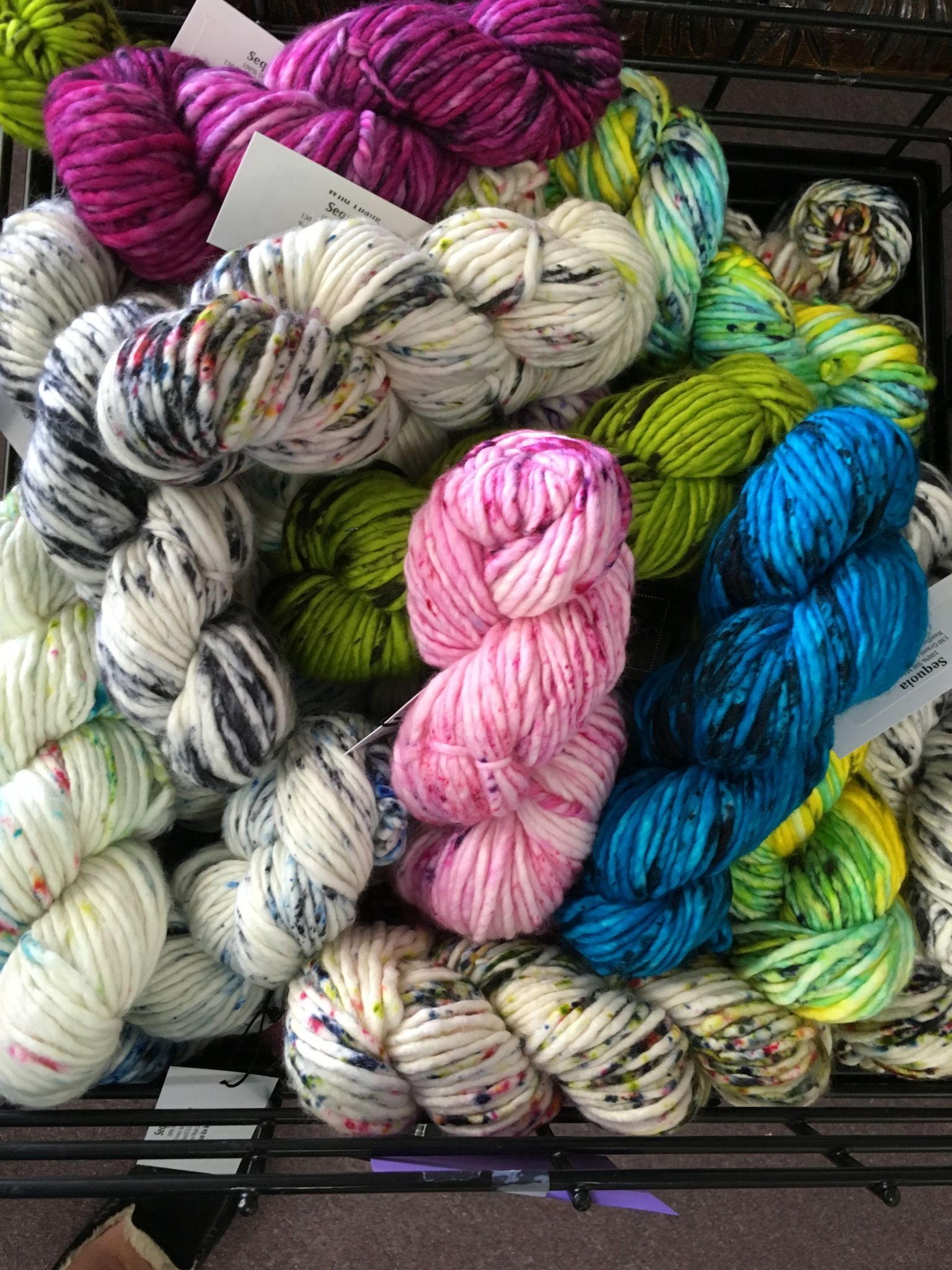 Super Chunky from BAAH YARNS! We also got in a lot of the Lajolla from Baah!
NEXT OVERNIGHTER- NOV. 4- we will be Koolaid dyeing at 4:30 and then you can stay for the overnighter!