Okay, we are now set with our new website design!  Check it out.  Dru has been very busy.  Let us know what you think of the layout- compliments and ideas to make it easy to navigate.
!. Bus to Stitches Midwest- We still have some seats for this annual knitting pilgrimage to Chicago.  Seats are now $55.00  You can call the shop or send in your check with your email and cell number.  If you send in a check I will email you when I recieve it.  As it looks right now we will leave from the shop, so parking could be an issue.  If you can carpool, that would be appreciated.
2. FIBER FESTIVAL SALE- Sunday,  July 12 from 12- 2. there were many people who couldn't get to the first one last Saturday, so I added a Sunday.  Plus, even though we sold a lot last saturday, will still have tons of goodies!  The last FIBER FESTIVAL date will be Saturday, July 25 from 10-12.
3. Were you waiting for Chai Goo needles and parts?  They are here!  Come and get them!
4. Next Overnighter- Saturday July 25!  Starts at 7:30
5. There are just 2 spots left for the Beginning Weaving Class next Saturday.  Cost is just $40 plus material ( $20.00)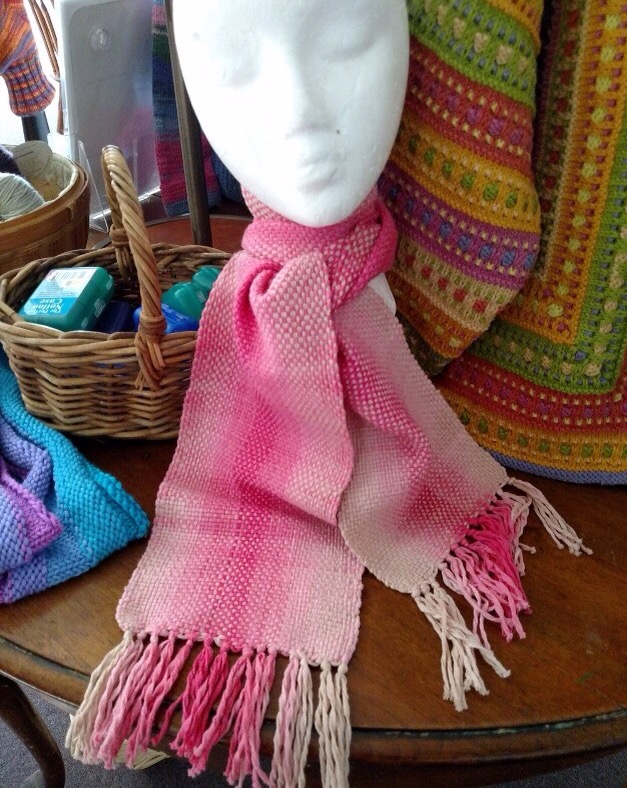 A HUGE THANK YOU TO ALL THE HELPERS LAST SUNDAY!  I COULD NEVER HAVE DONE IT ON MY OWN!  LOOK HOW PRETTY IT ALL LOOKS!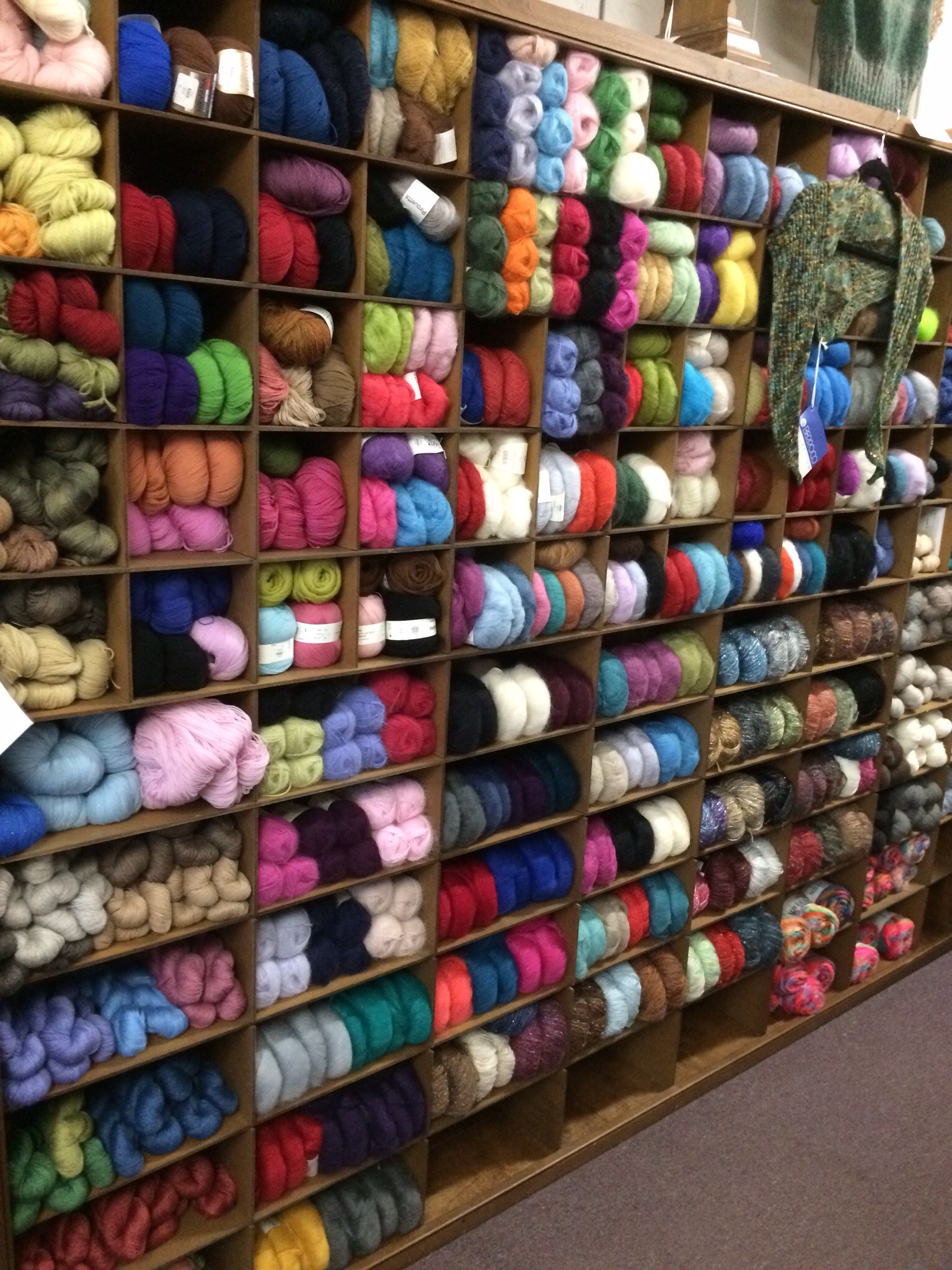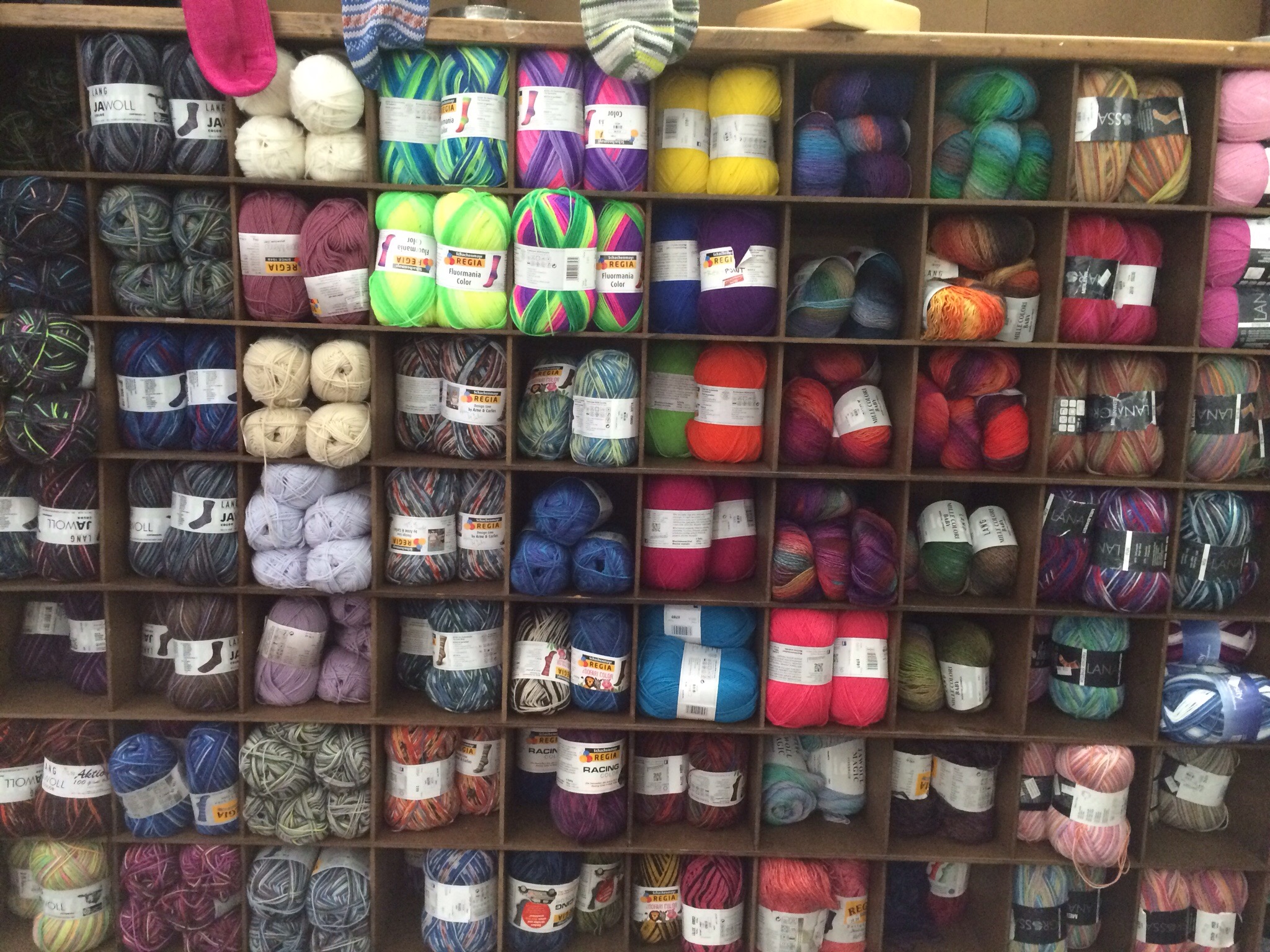 Unicorn Parallelogram ( from Stephen West) Shawl Group will meet on Saturday July 11 from 2-4 pm.  You can get the pattern on Ravelry.  We still have a good selection of Unicorn Tails from Madelinetosh.  I am going to use all grey and creams with a runner of hoops for the med. grey.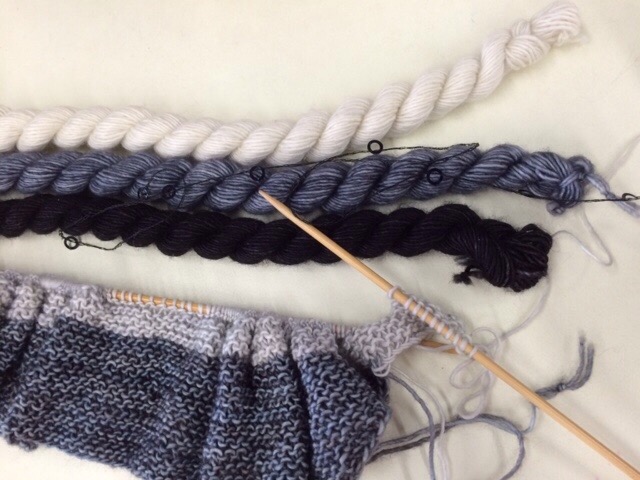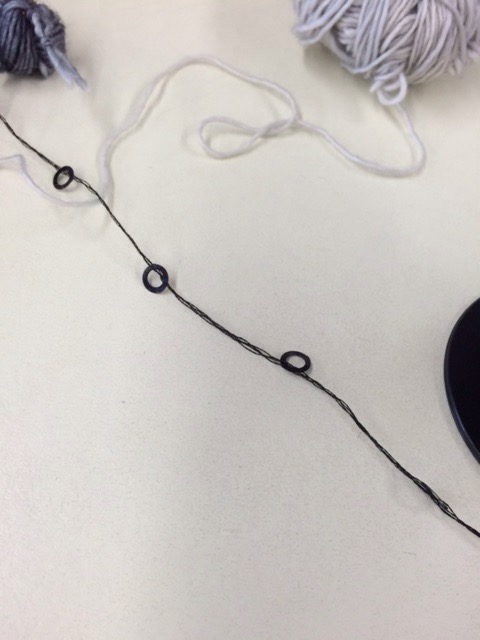 In the Hood- I just got a post on facebook from Wildwood Market ( down the street)  that Pearson Farms from Georgia will be there on July 8 and July 29 from 11-1 with fresh Peaches!!  A 25 lb box of peaches will run you $39.  You might want to get together with a few people to split up a box!  I have to say that I am excited.
HAVE A FUN AND SAFE HOLIDAY!