I am really excited that everyone will now receive every post with the new system! I do apologize for the issue in the past, but I think we really have a handle on it now.
Next Overnighter July 25 from 7:30-? Cost is $20 plus a snack to share with all. I will get the Pizza and Drinks.
Bus to Stitches Midwest- Date: August 8, 2015 Bus will leave the shop at 7 am, so get here by 6:45. Parking is limited, so please carpool if possible. Seats are now $55. for the round trip. There is an entrance fee that runs around $8-10 dollars. This is discounted for the bus, so don't buy one online. Also, if you are taking an afternoon class, you do not need to pay the entrance fee, so just let Elaine know that when you get on the bus. You should get back to the shop around 10pm. We also do a pickup/drop off in Lafayette at highway 65 if this is more convenient.
YARN SWIFTS AND BALL WINDERS ARE FINALLY BACK IN STOCK! CALL THE SHOP IF YOU HAVE BEEN WAITING!
JUST A COUPLE SPOTS LEFT IN THE BEGINNING WEAVING CLASS FOR THIS SATURDAY! CALL TO RESERVE YOURS!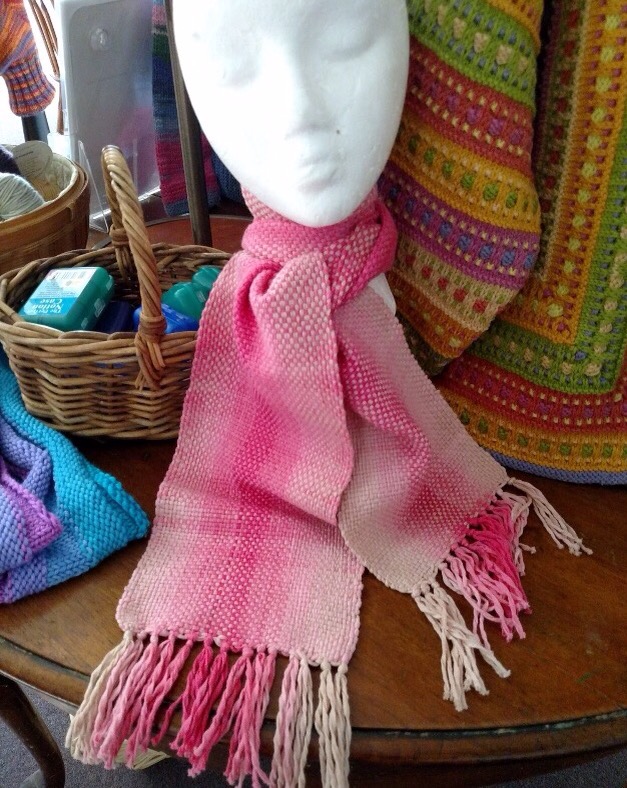 New Community Service Project- Red Caps for Babies Born in February. Most of the local hospitals are participatiing! Knit a baby cap for every baby born in the Indianapolis area during the month. Free patterns for both knit and crochet are availiable at : www.heart.org/littlehatbighearts. Click on Indiana and you will also see the yarn specifications. All Hats can be dropped of at Mass Ave Knit Shop. They would like to have them in by October if possible so they know where they stand with numbers of caps. We will do a FREE OVERNIGHTER (probably in Sept ) to knit hats.
If you had a credit at the shop, I am now ready to process them!!! Call the shop if you are not sure about credits. You will need to pick them up, sooner rather than later, PLEASE!
FIBER FESTIVAL THIS SUNDAY! From 12-2. All sales are cash or check and no returns!