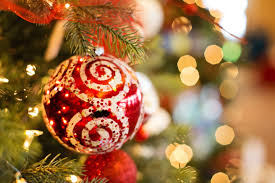 Warmest of Holiday Greetings to you, our knitter friends!
On the shortest day of the year, I hope that all your wishes for the New Year are bright and fruitful.
Here are some upcoming events for the holiday season:
MAKS Annual After Christmas Sale
All yarns, excluding MAKS and Wabash Woolen Works will be offered at a discount for the sale. Using code: AFTERXMAS2021 will get you 30% off all online purchases from December 26th through January 1st. We're offering a 25% discount on the same yarn sales in-store.
MAKS New Year Break
The store will be closed from January 1st – January 7th, but the online store will be available for any purchases you would like to make, shipping will be slightly delayed as we won't be available to ship until towards the end of the break.
MAKS OUTREACH, Inc Puzzle Nights – 3-day event – $10.00
January 5, 6, and 7, 2022 we will be hosting puzzle nights, the one-time fee covers all three days. January 5th we will be hosting from 5:00 p.m. to 7:30 p.m. January 6th we will be hosting from 12:00 p.m. to 3:00 p.m. And January 7th we will host from 5:00 p.m. to 7:30 p.m. So what is puzzle night? We'll have multiple tables with puzzles to work, and will switch tables periodically throughout the event. So come join us for a fast-paced puzzle-o-rama. Your fee covers all three days, and you are welcome to bring a snack to share, sodas and water will be provided. Friday, January 7th we will also have pizza. And all remaining fees paid for the event will be donated to OUTREACH, Inc. If you'd like to donate but don't have time to attend, you can contact Susan at the shop for information.
OUTREACH, INC is an organization that helps homeless LGBT teens and we are proud to help them carry on their great work!
For this in-person event, all our current VAX rules will apply and it is limited to 25 people for the event. You can purchase a ticket for the event from the online shop:
Online Tickets – MAKS OUTREACH, Inc Puzzle Night
MAKS LAST-MINUTE GIFT HOURS
We will be open Thursday, December 23 from 11-3 and Friday, December 24 from 11-1 for last-minute purchases and gift cards. You can also purchase gift cards through the online cart as well.
Wishing you the happiest of holidays,
Dru