Information for the West Knits Mystery Knit Along is now available on RAVELRY! Here are some suggested color ways we put together! Call the shop or stop by to get yours!! First clue comes out October 7 th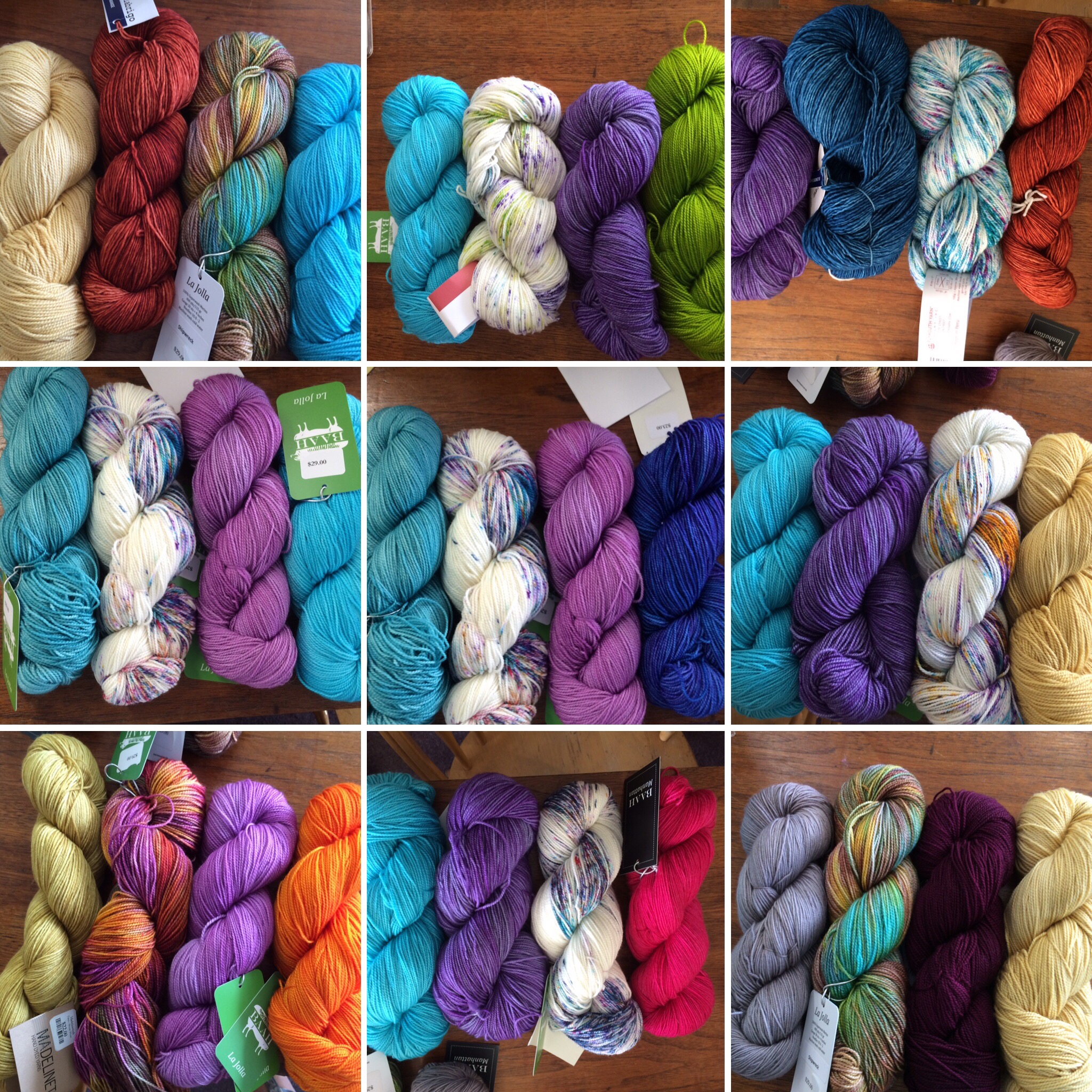 Mass Ave Knit Shop pitch -in is next Saturday, September 17 starting around 4:30! We will supply the burgers and brats.
Please bring your own drink and:
A-G -DESSERTS
H-Z-SIDE(HOT OR COLD)
To Share With the Group.
CRUISE 2017 MEETING!
Still on the fence about coming with us for our East Coast Cruise next fall? We will be having a get together/ info meeting at Mass Ave Knit Shop on Friday September 30th at 6 pm to discuss the 2017 Cruise. We will have information about early arrival in New York, Cruise Excursion options and general information about our VACAY!
We will provide Pizza and drinks.
Bring your questions and we will try to answer them or get that info from Debbi, our travel agent.
Please let us know if you are interested in joining us for the meeting.