IT IS TIME FOR OUR ANNUAL BIG SUMMER SALE!
All in stock yarns (excluding the NATIONAL PARKS) will be 30 off!! We will also have some really great daily deals posted on the blog!!
Dates- Thursday, June 28 10am- 7pm; Friday, June 29 11am- 6 pm; Saturday June 30 10 am- 4:30 pm; Sunday, July 1 noon- 4 pm.
They are here!!-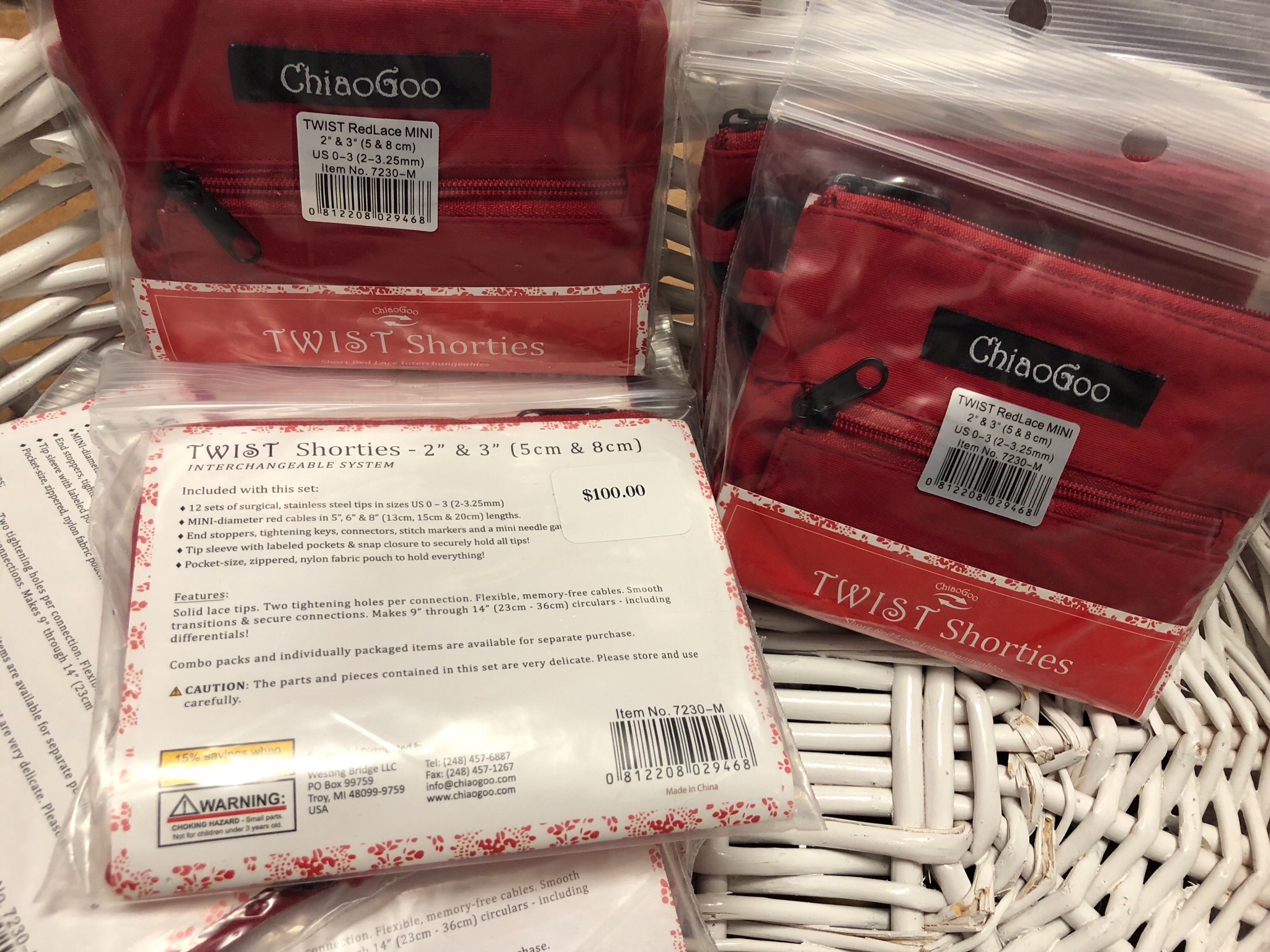 The NEW CHIA GOO Twist Shorties are here!! The set contains needle tips in sizes 0-3 in 2″ and 3″ length tips with cables in 5, 6, and 8″ lengths. As well as stoppers, connectors, markers, a mini needle guage and a sturdy case to carry it all in!! Cost is $100. Call or stop by if you want a set!
Check out these adorable measuring tapes for just $5.00. LOVE THEM!!