1. New  sock yarn- Cascade Heritage Prints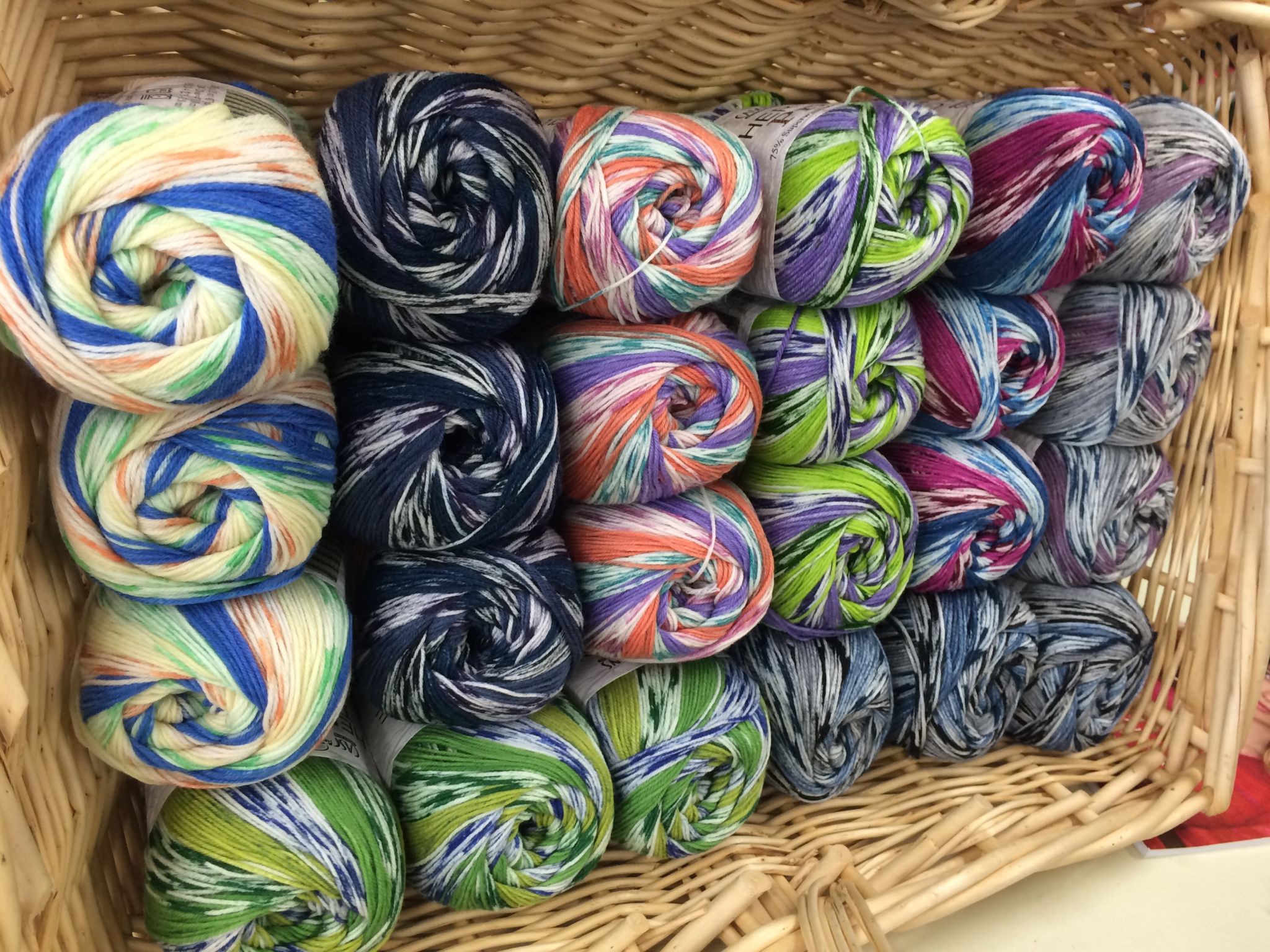 Striping with Fair Isle design!  It is a 75% Superwash Merino/ 25% Nylon SOCK yarn that has 437 yards for just $13.00.
IT IS REALLY SOFT!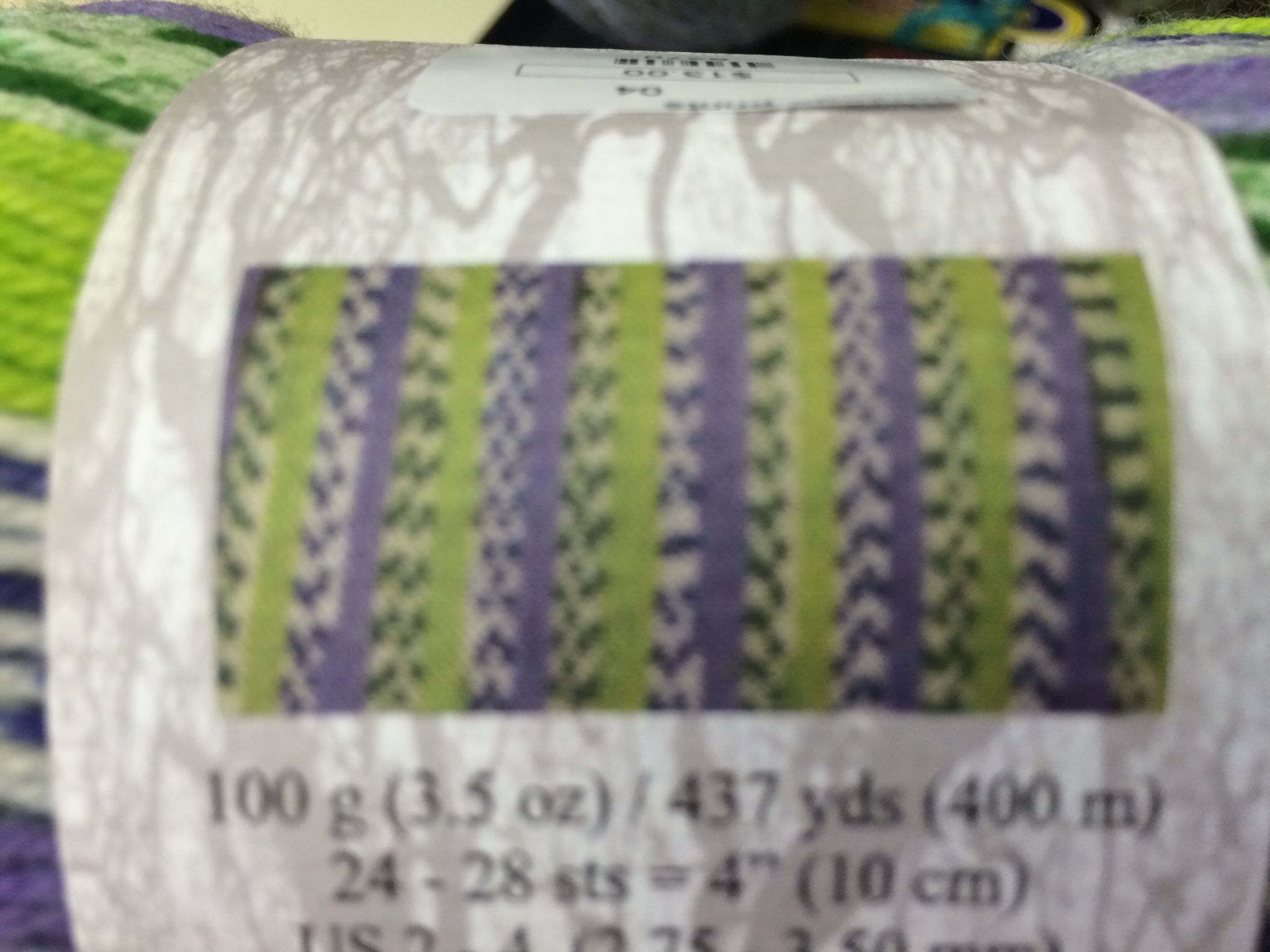 This is how it knits up!
2. FIBER FESTIVAL NEXT SATURDAY! (June 27) from 10 am-12 noon!  CASH/CHECK SALE!
3. Here is my Stephen West so far.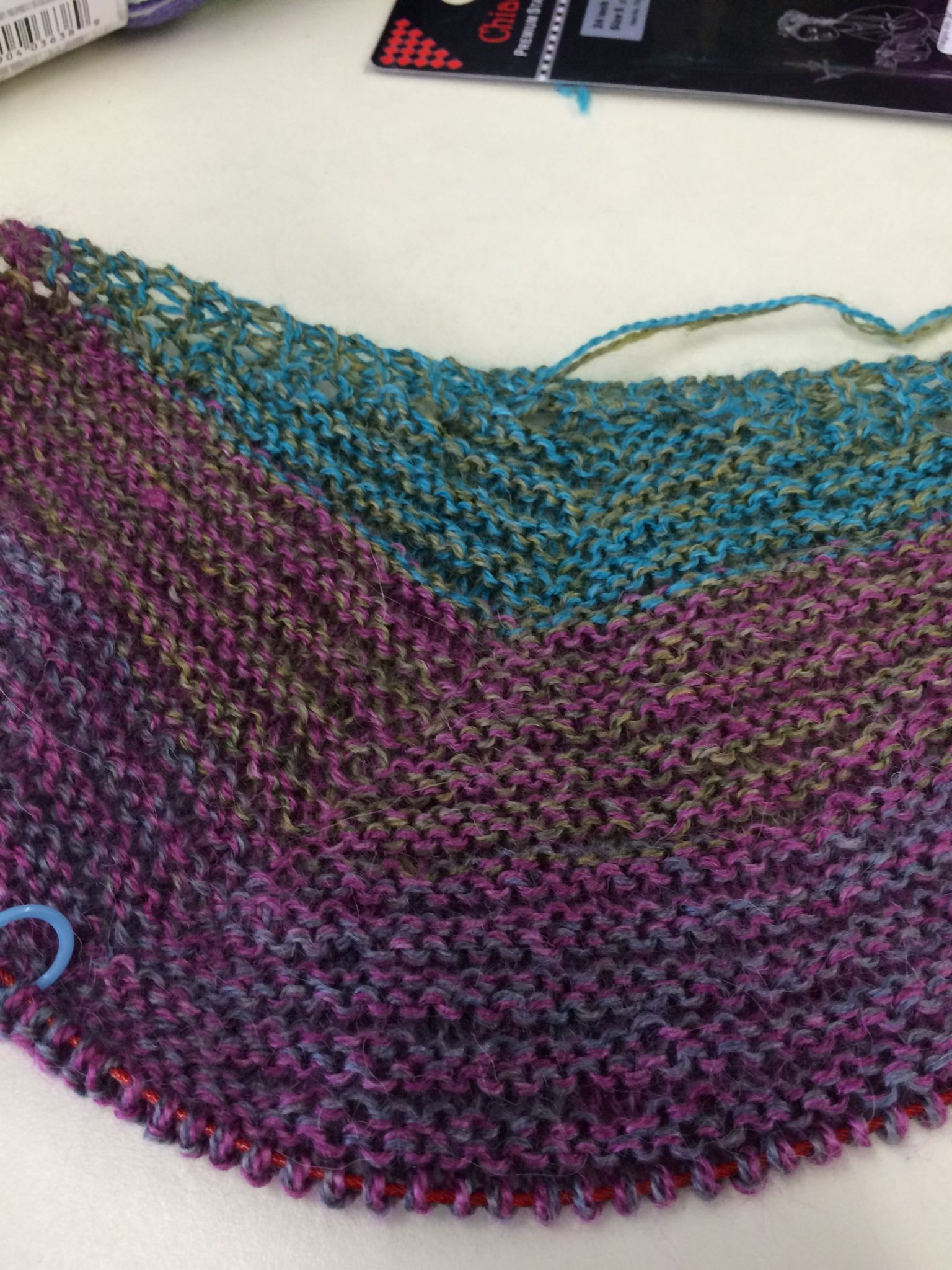 LOVE THIS YARN!!!   
It is going fast!  
3. The OVERNIGHTER  scheduled for June 27 is cancelled due to our inventory on SUNDAY JUNE 28!  We are asking for help with inventory on SUNDAY JUNE 28 th.  We will be starting inventory at 9 am and will work until we finish or 5pm ( which every comes first). We are asking for atleast 4 hours of work. Everyone that helps will get a 20% off coupon to use toward 1 purchase in the store. I will provide donuts and pizza for lunch. Thanks in advance.
4.  SUSIE'S NEXT PROJECT!  Save your wine corks for us. She has an adorable "MAKE IT TAKE IT" for the fall.  Thanks
5. DUE TO INVENTORY WE WILL BE CLOSED SUNDAY JUNE 28, 2015!