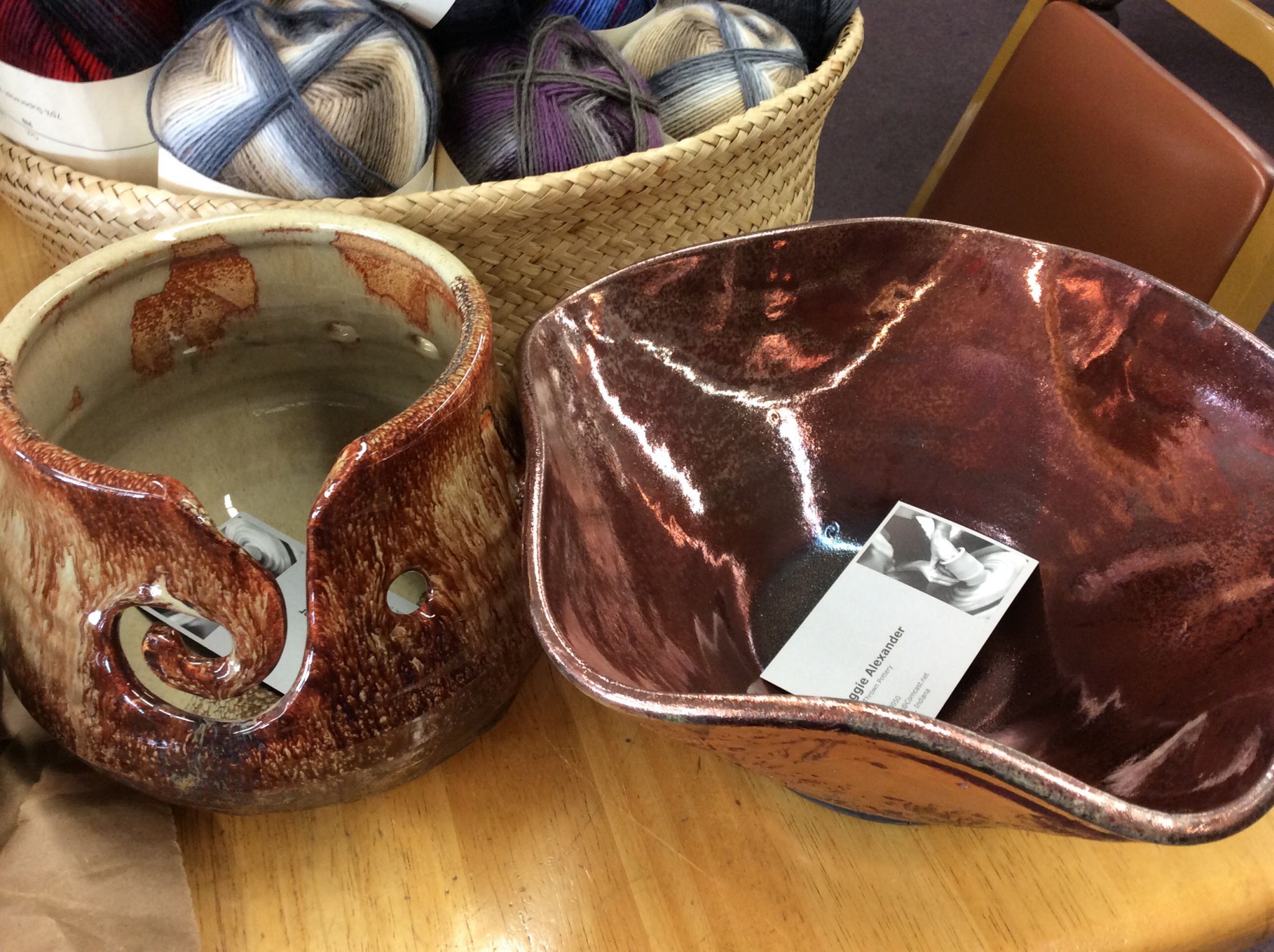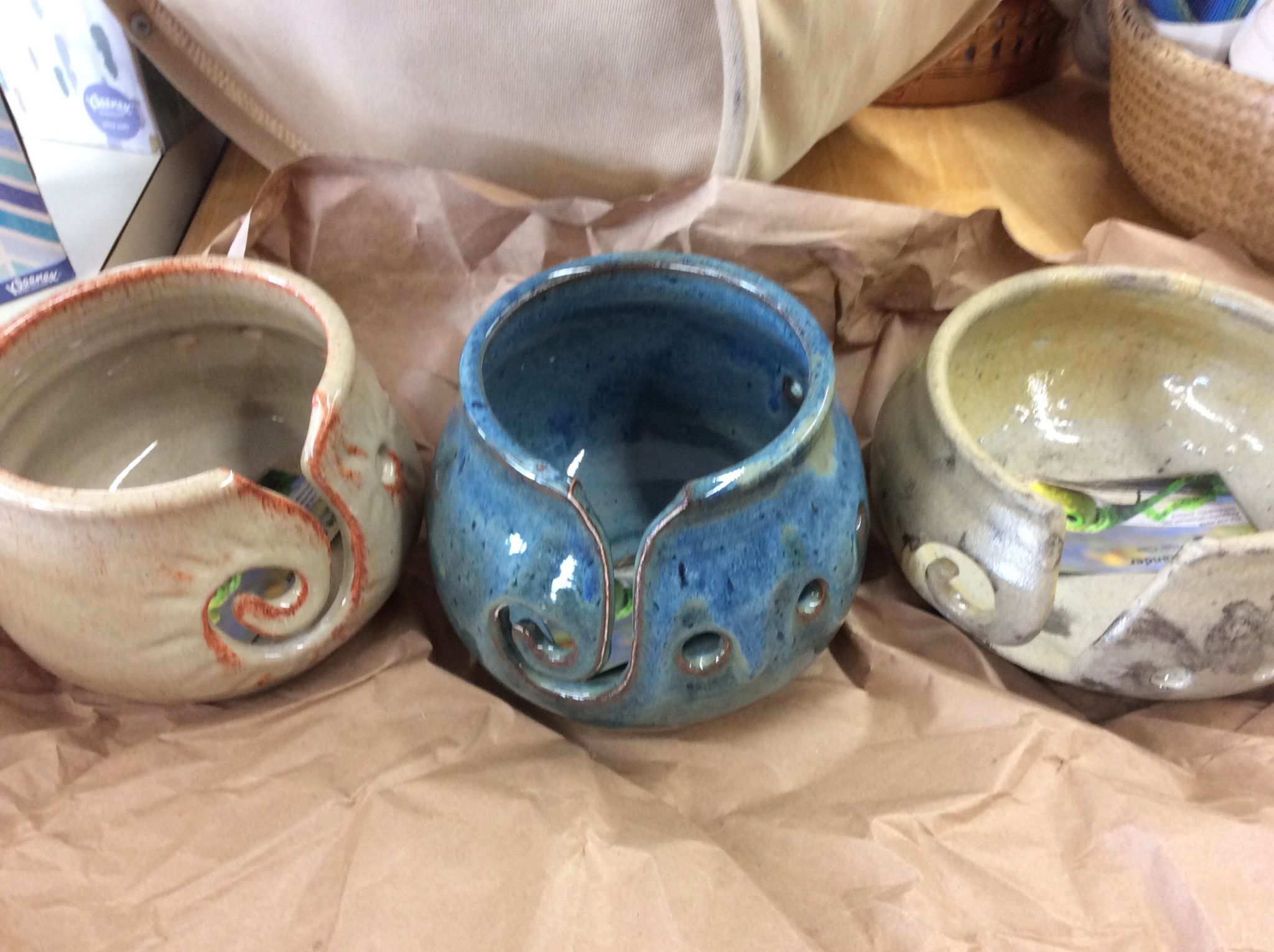 NEW YARN BOWLS!!! $55.00- CALL IF YOU WANT ONE, BECAUSE THEY WILL NOT STAY AROUND FOR LONG!!
TIPTOE sock yarn from DIAMOND YARN!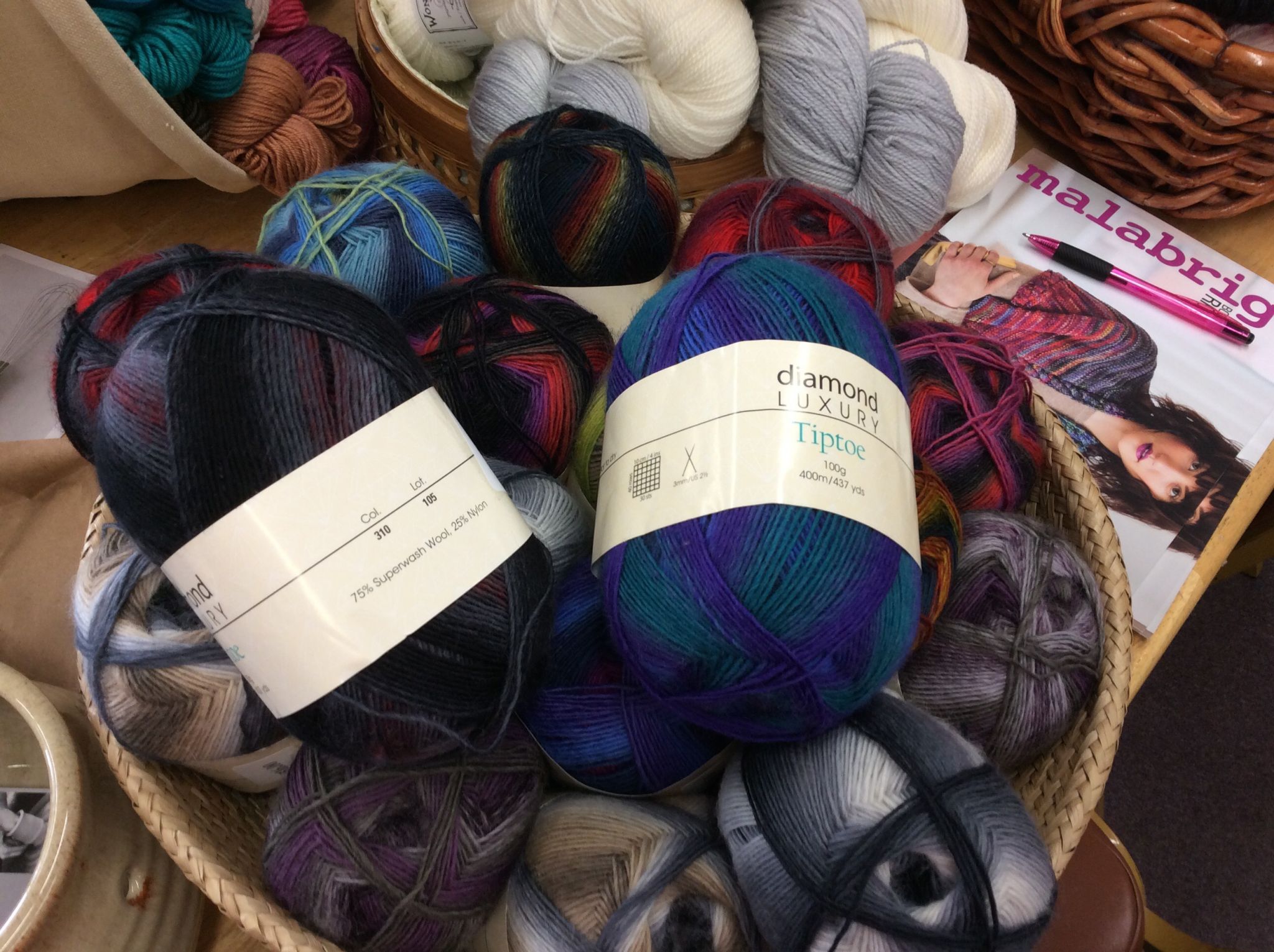 Long color repeats in a great array of shades! Just $16.00 a ball for 437 yards!
Pattern of the Week! Thaki SPENCER yarn feels like a fleece fabric. The pattern takes 3 balls of yarn and knits in an evening! Spencer comes in great accent colors. The yarn is 10% off this week and the pattern is free with yarn purchase!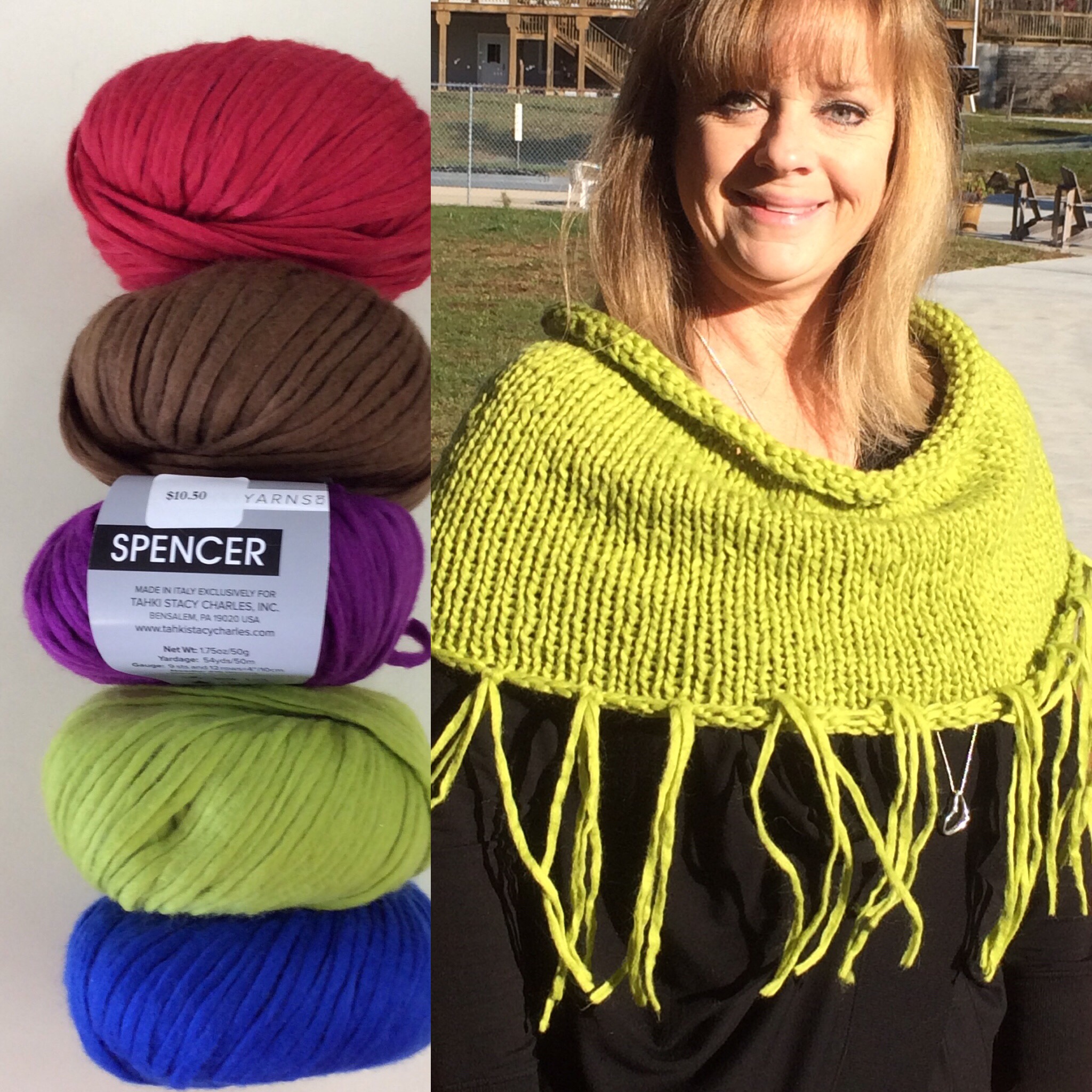 New from Diamond Yarns! AMAZINGLY SOFT!! Just 4 colors and only 5 balls of each color. Ecstasy is a 100% Merino super chunky yarn with 44 yards that knits at 1..5 sts to the inch! Did I say this is REALLY SOFT!!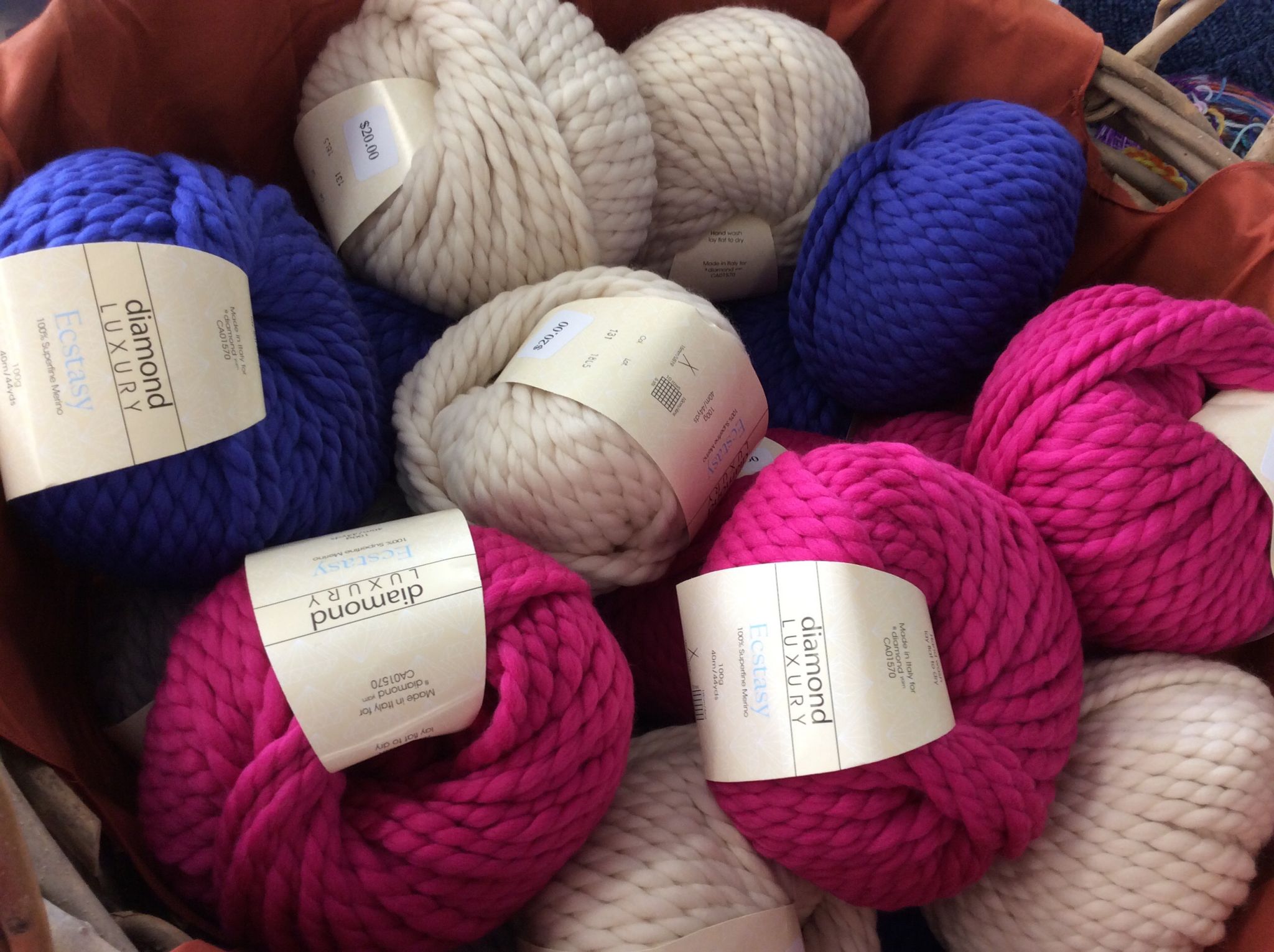 I don't remember if I sent this out, so here it is! Love this book. There are so many great patterns! The patterns all use Rios, which we just received in a new shipment!