New Classes!
(TUES EVE CROCHET CLASS IS FULL! – WE WILL PUT UP THE SCHEDULE FOR THE NEXT CLASS AS SOON AS WE HAVE IT!)
NEW CLASSES
MYSTERY SWEATER- SATURDAYS, JULY 8, 22, AUG 5, AND SEPT 9 FROM 10-12 NOON. COST: $60. PLUS MATERIALS. YOU WILL NEED TO PICK YOUR YARNS BEFORE JULY 8! THERE WILL NOT BE TIME THE DAY OF THE CLASS!!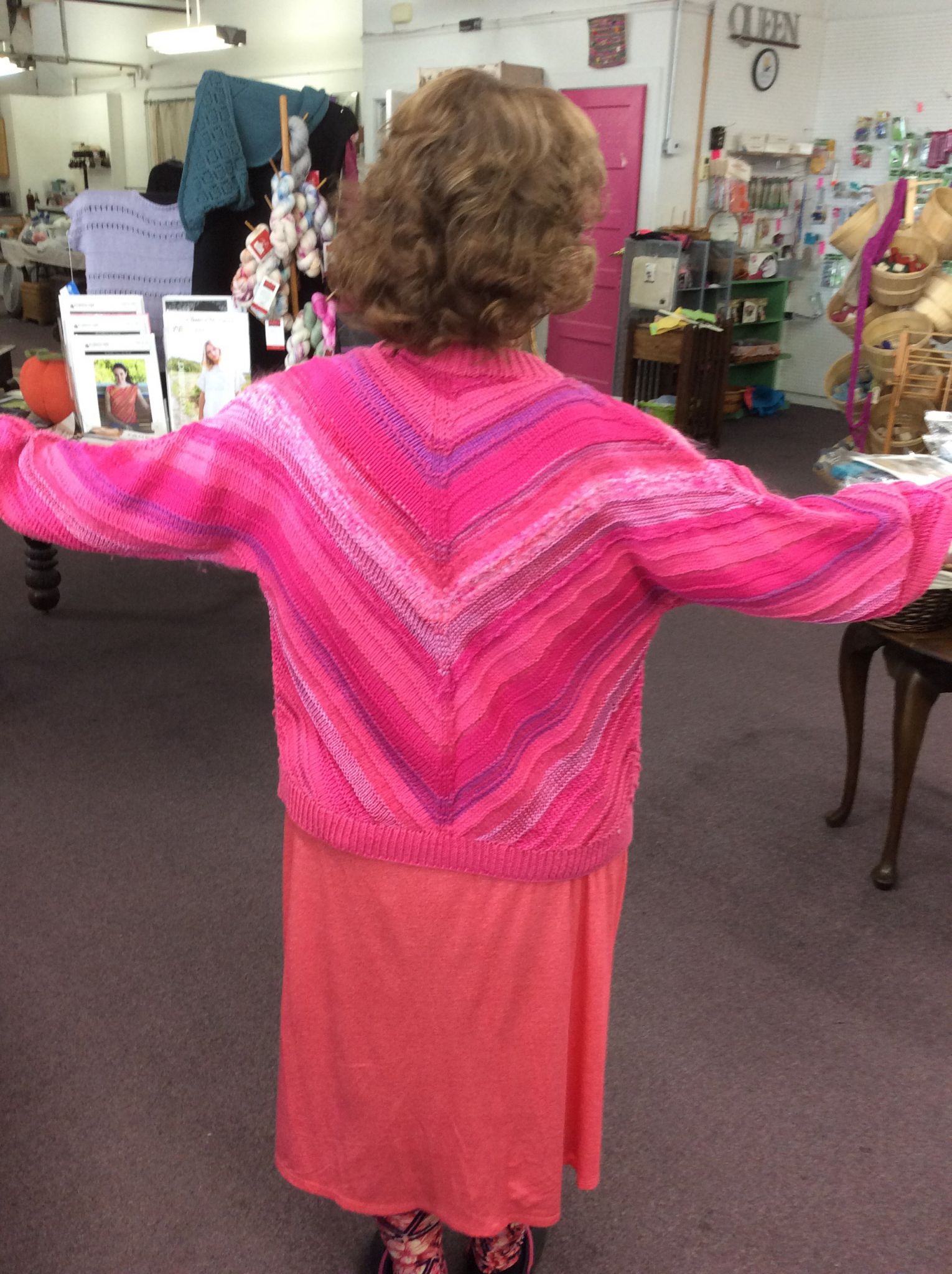 RIOS PONCHO- TUESDAYS, JULY 25, AUG. 15. COST : $30.00 PLUS MATERIALS ( 5 skeins each of 2 colors of Malabrigo Rios)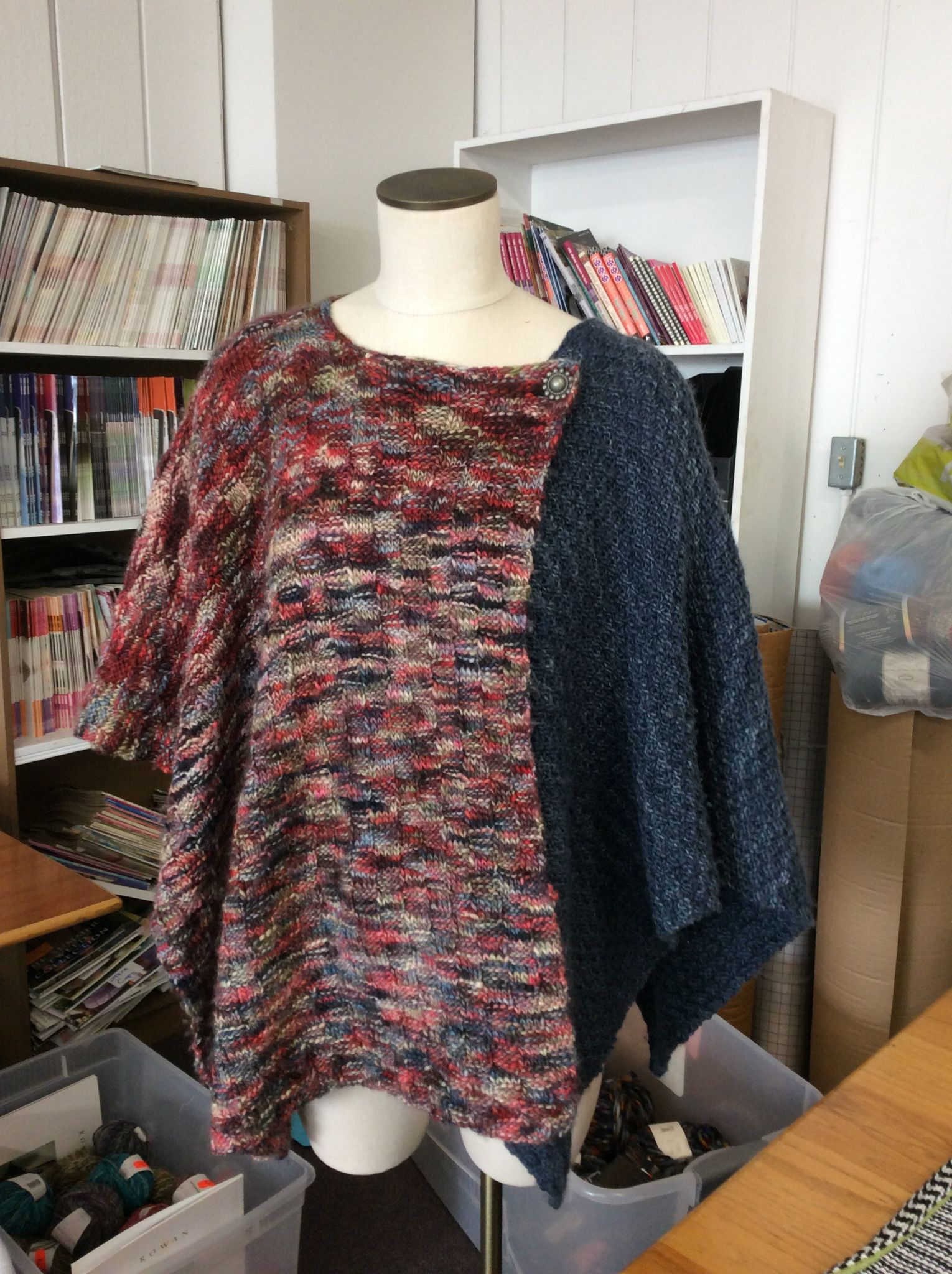 NEW STUFF!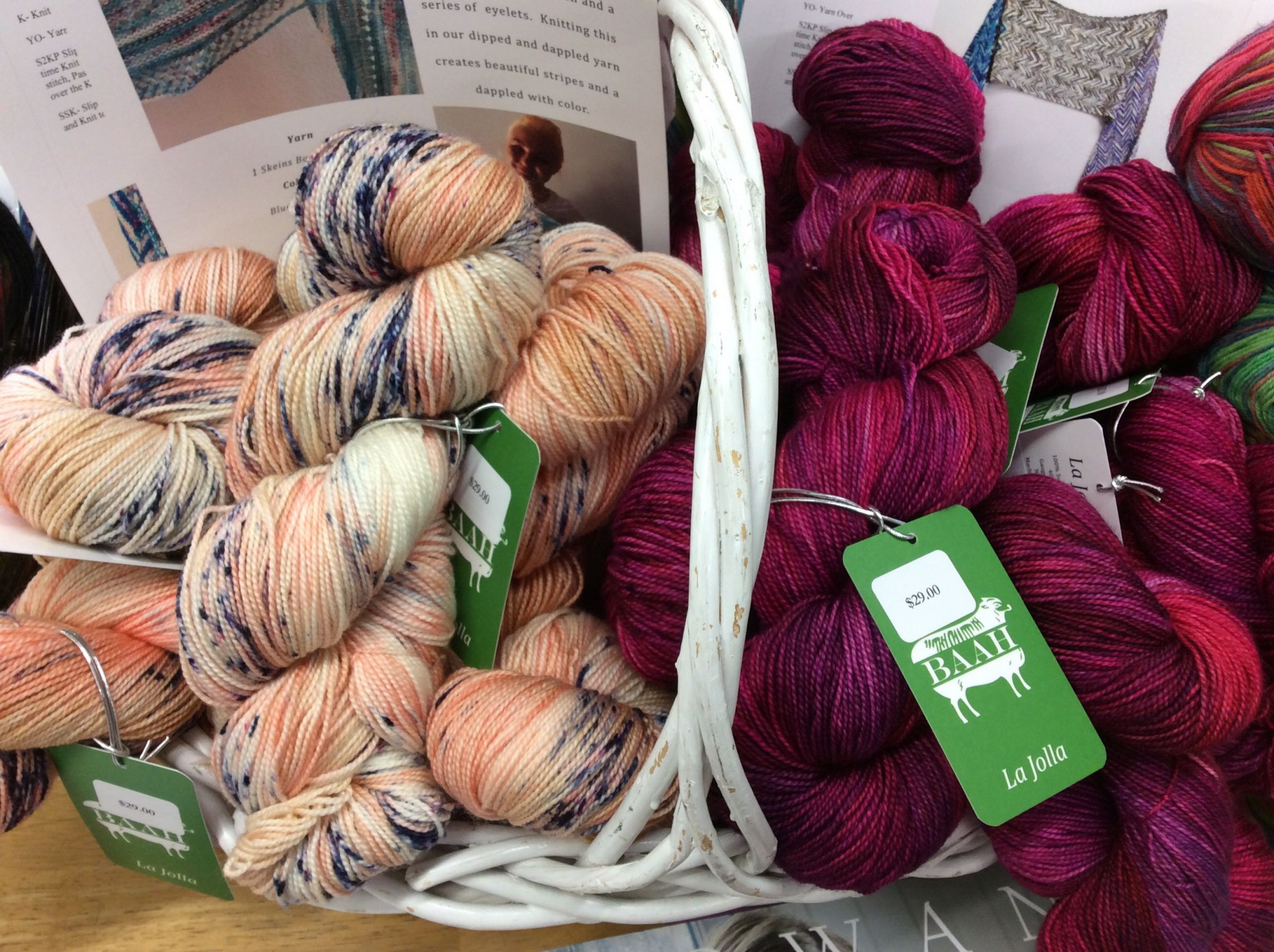 2 new colors of LaJolla! Normally, I am not a fan of peach, but this colorway is BEAUTIFUL.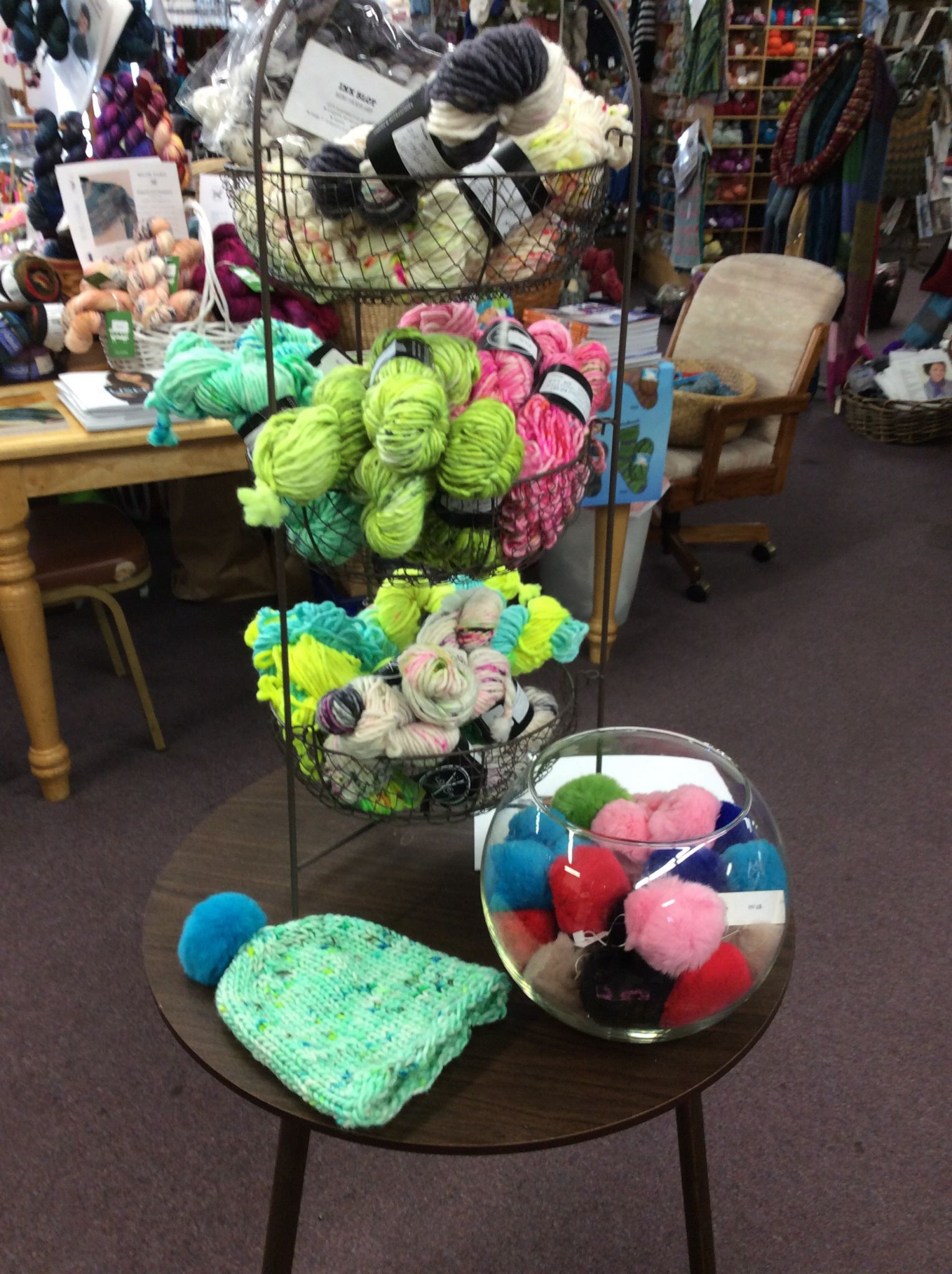 Stitch Together Yarns STITCH FATTY knits into the fasted hat!! Love the POMS as well!!
So Excited about this new yarn distributed by Classic Elite Yarns!! There are other colors coming! It comes with 4 free pattern options! The CRESCENT WRAP is my favorite! I will post other color options when I have them. My understanding is that many colors are selling out and they are discontinued. Call me it you are interested in a particular color!
ALSO FROM CLASSIC ELITE YARNS- the most adorable children's kits!!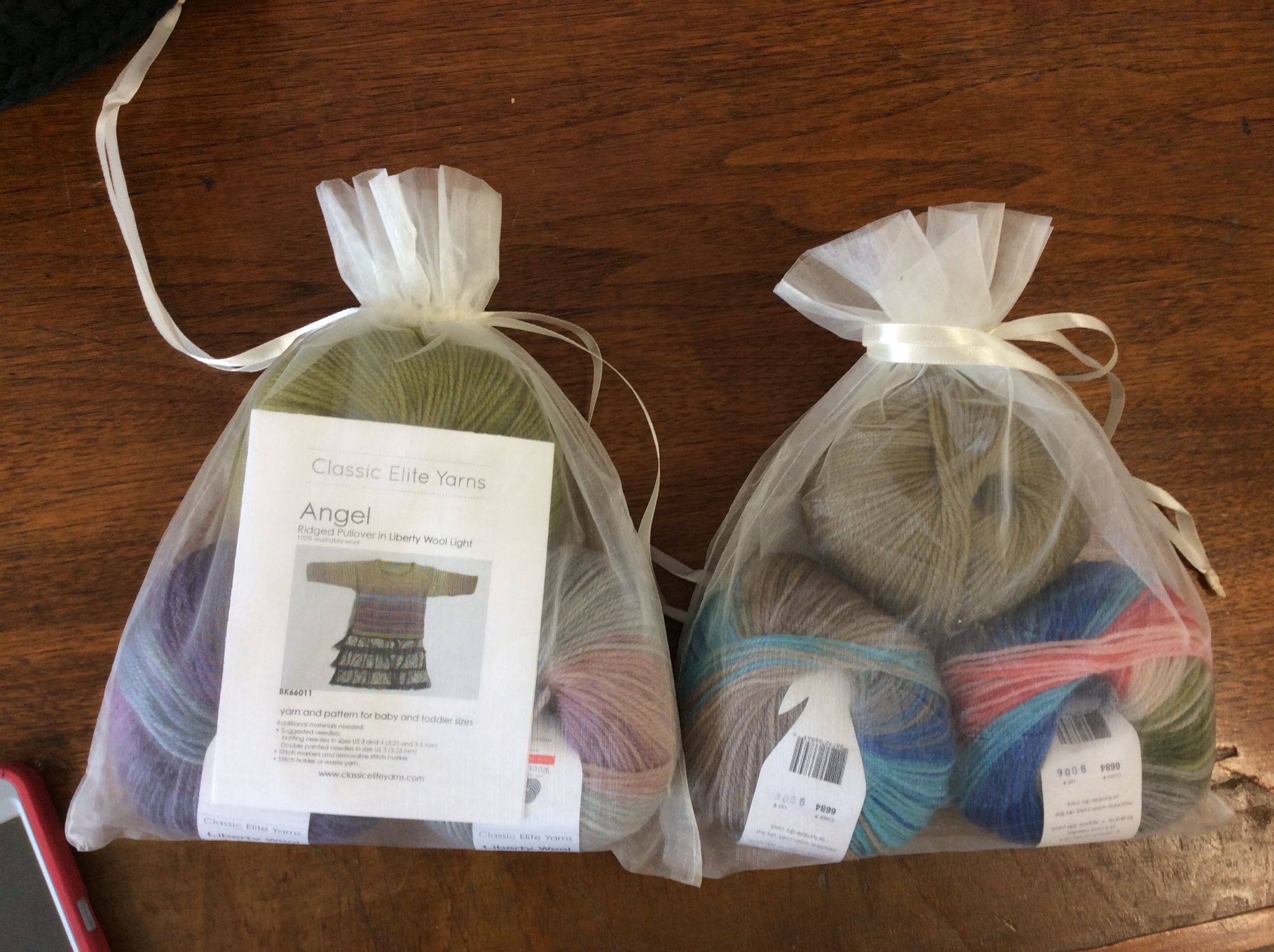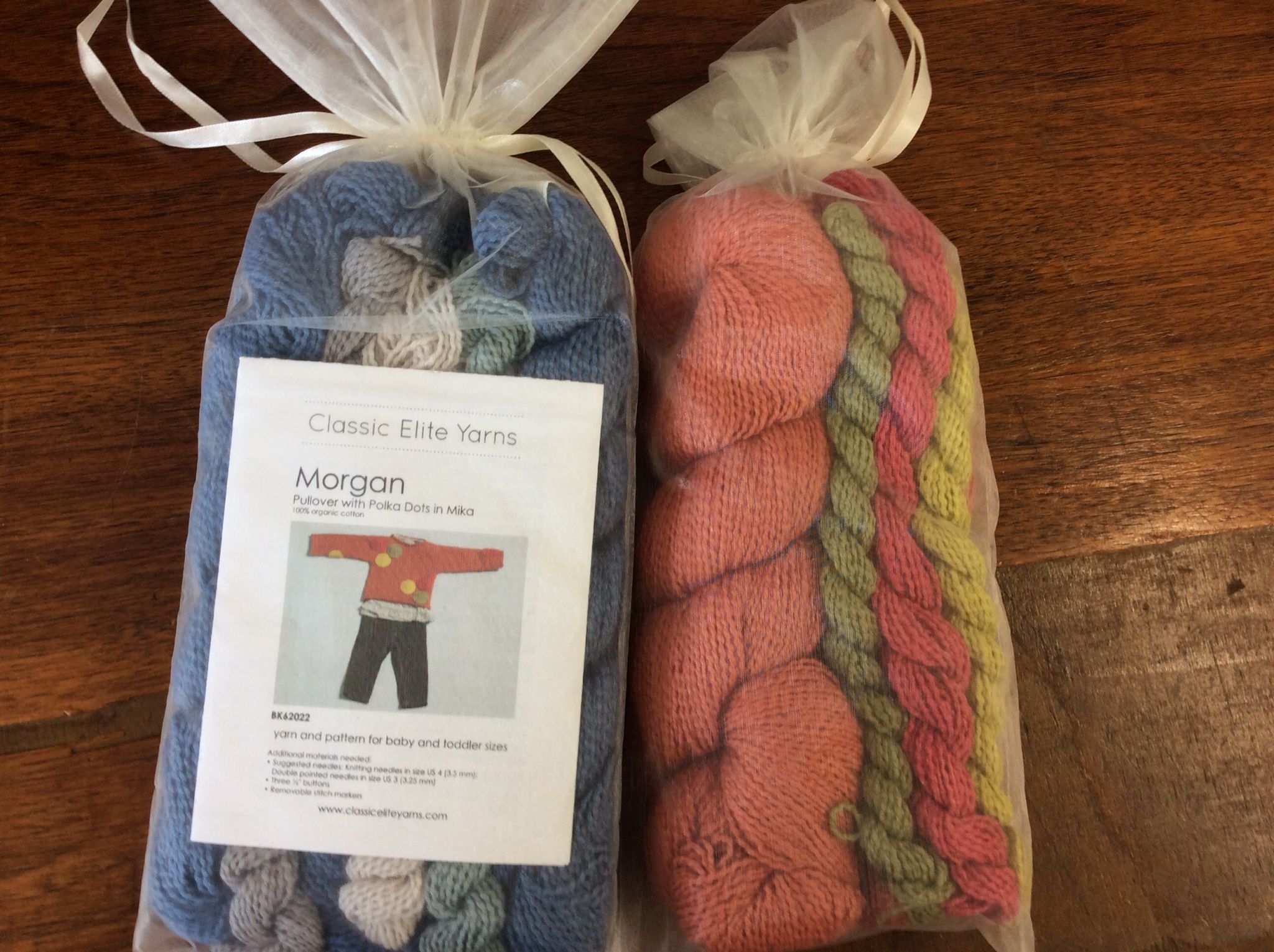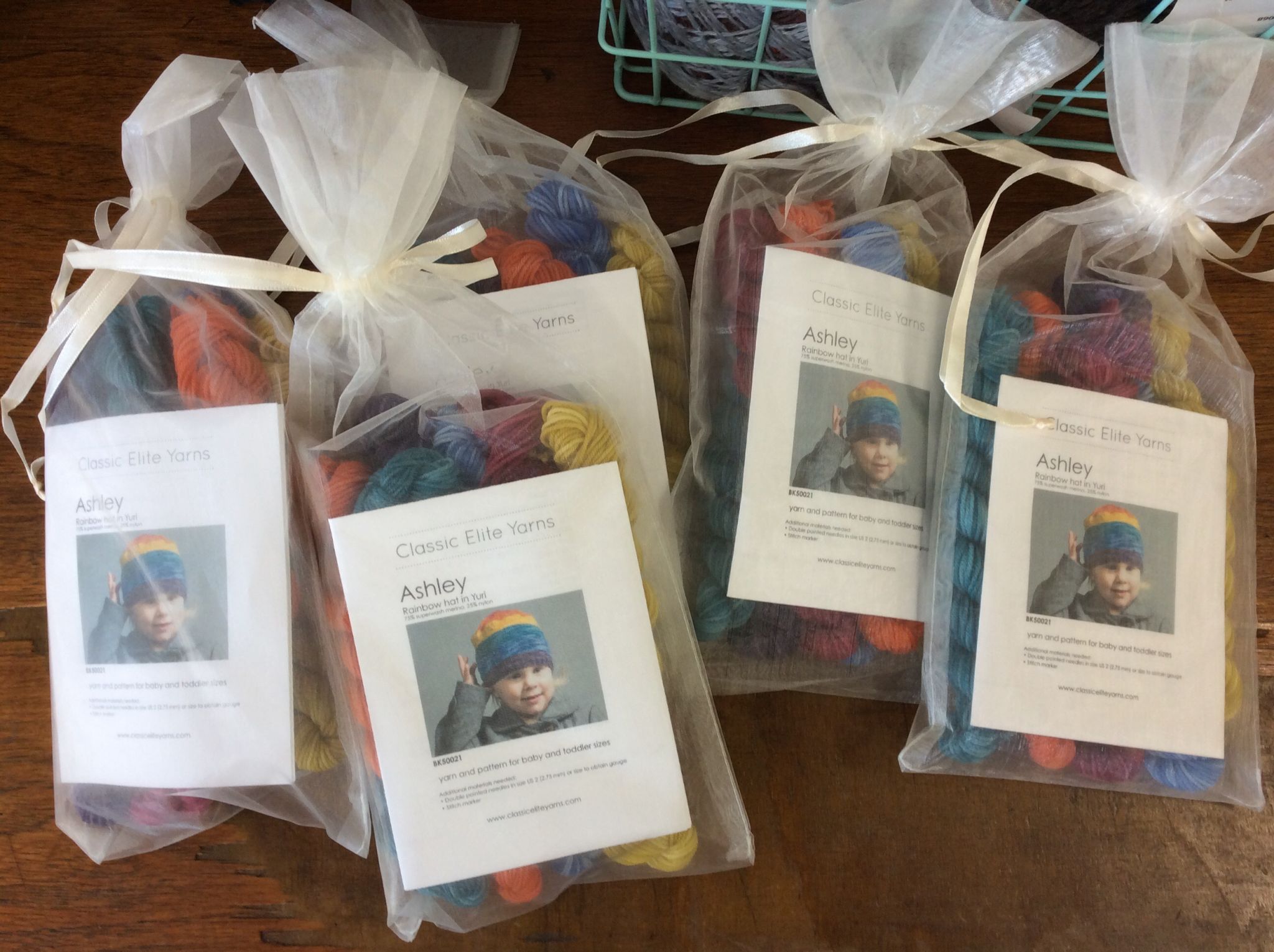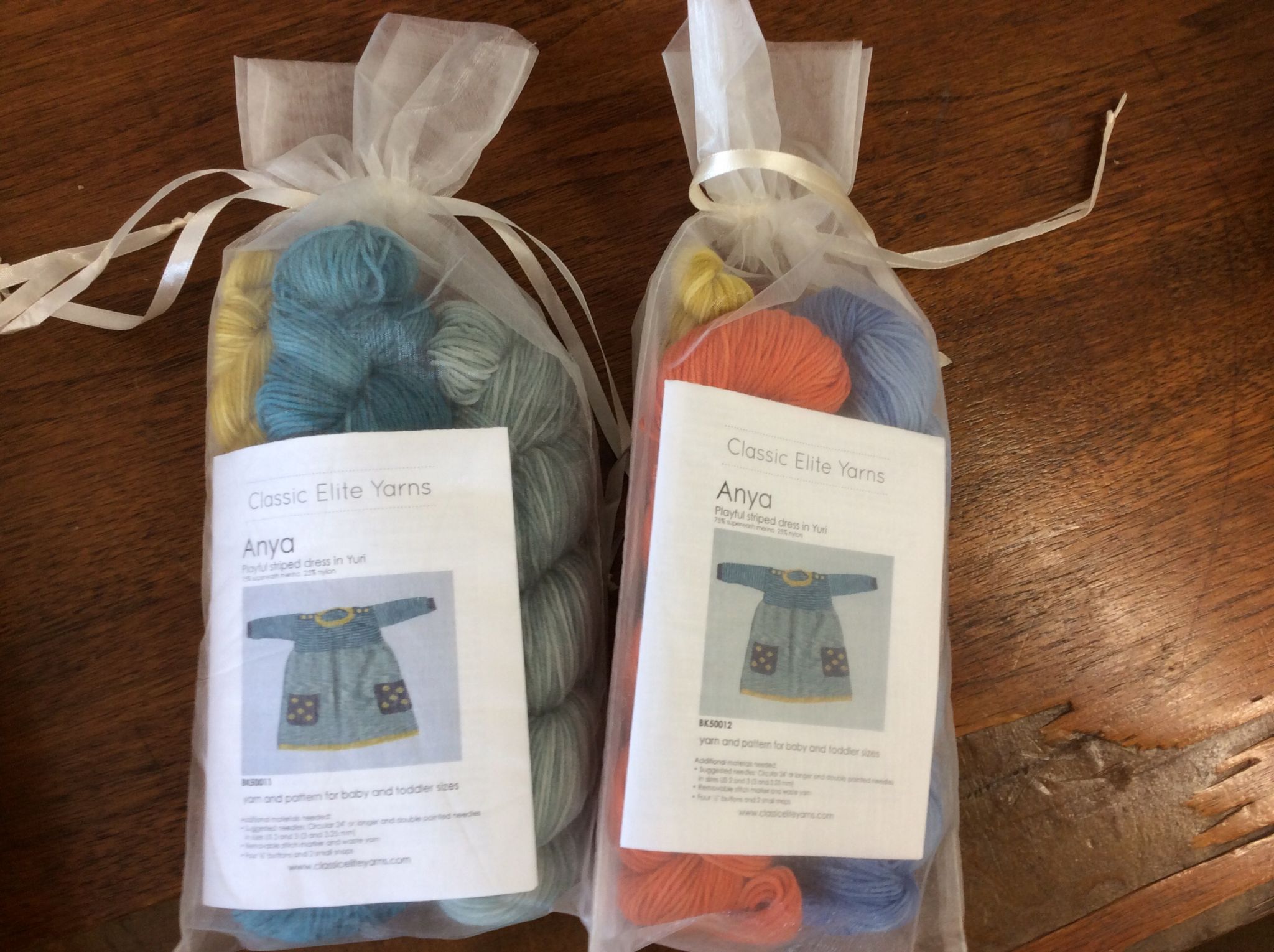 Cascade Yarns Mondo! 3-4 sts = 4″ on size 50!!
Back in stock!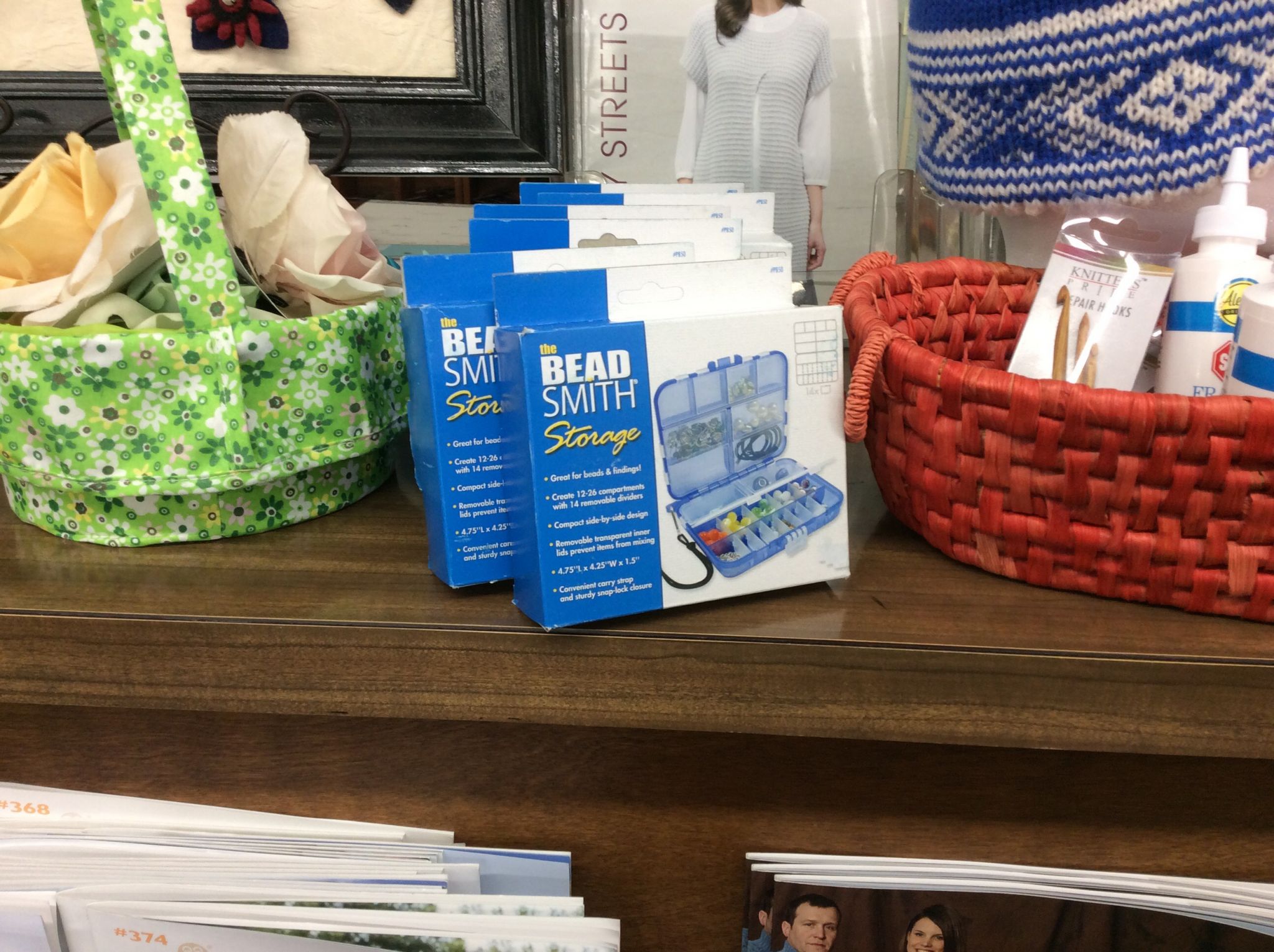 – Storage for your ring markers and darning needles!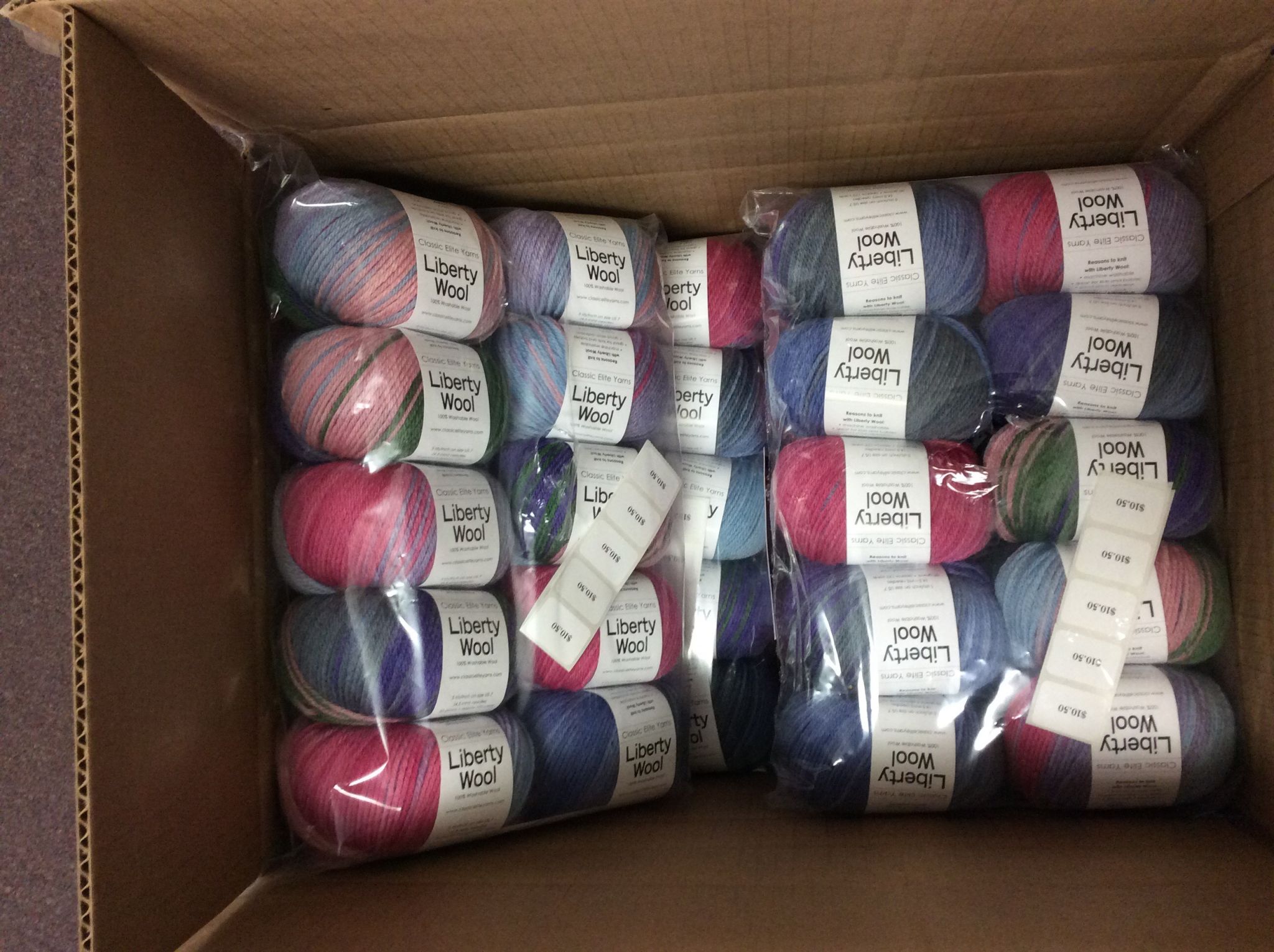 – Classic Elite LIBERTY WOOL PRINT!! Our most popular colorway! I have 5 bags !