New from Shi Bui Yarns-box should be here on Monday!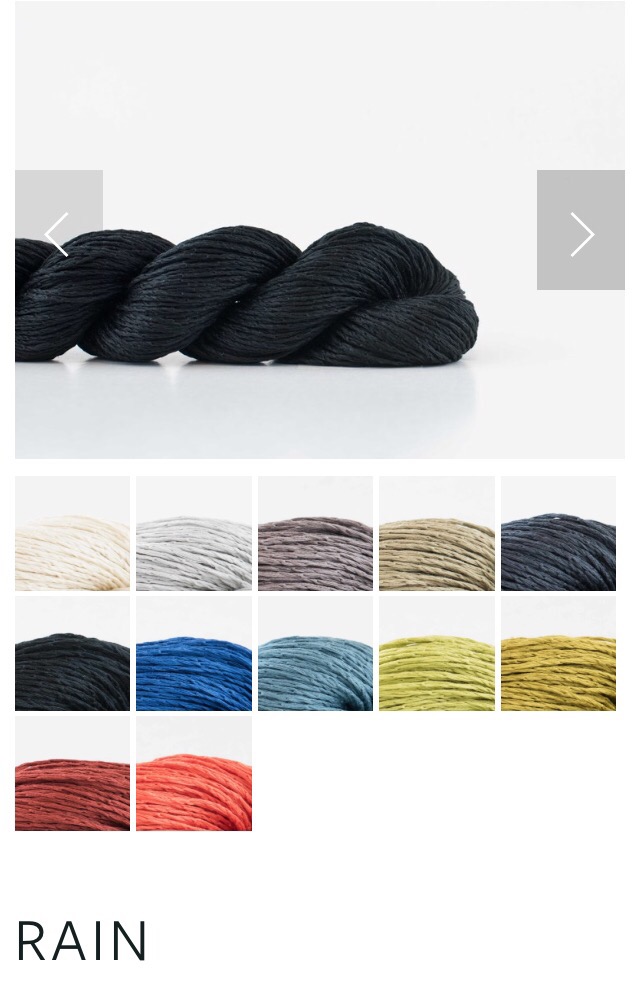 Rain is a mercerized cotton elevated by lustrous sheen. Its elongated chain construction retains shape and drapes with fluidity.
The Left Hand Knitting class is full. I will post if Pepper schedules another. There are still a few spaces in the Fair Isle Mittens class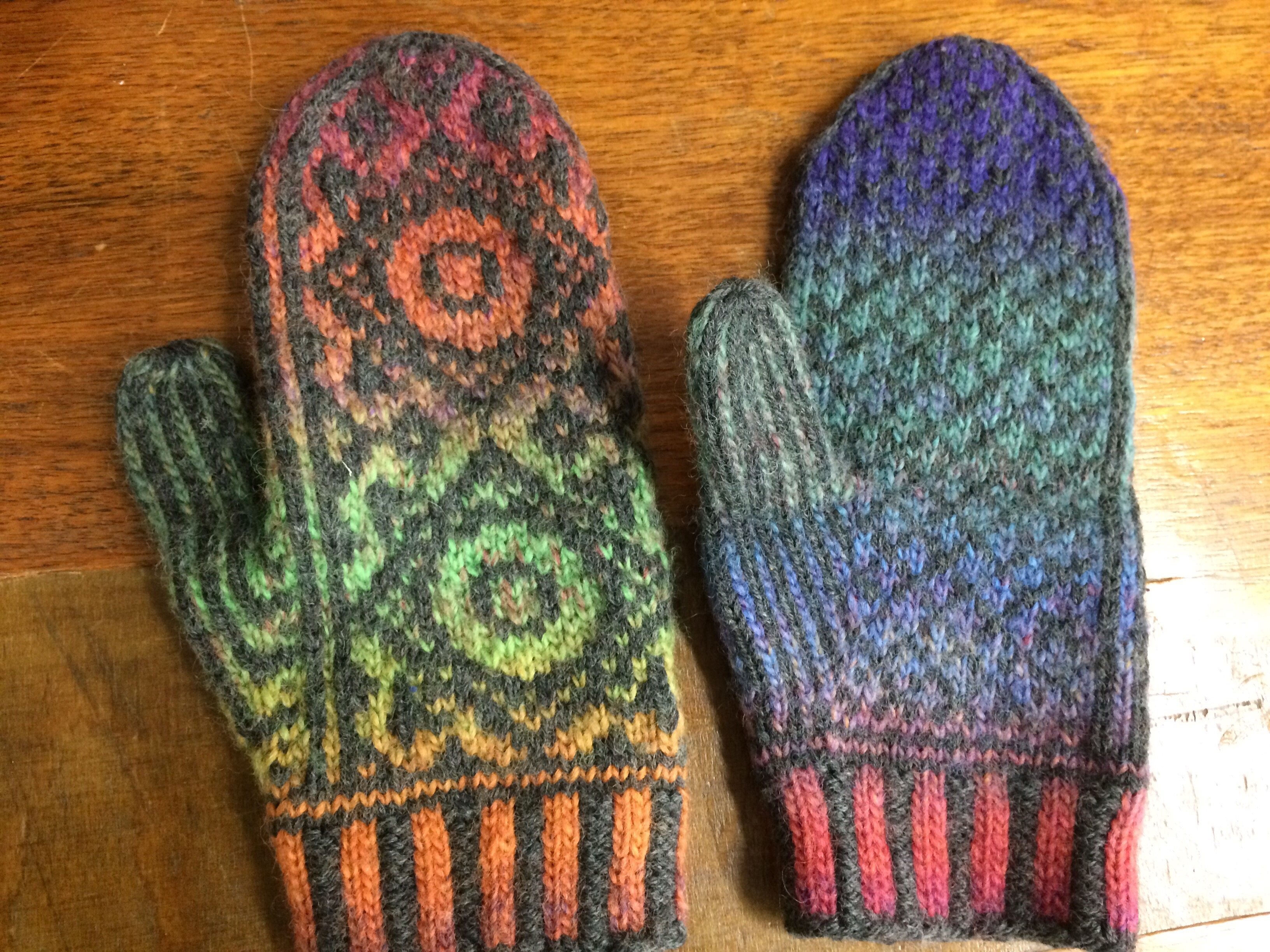 Call the shop is you want to sign up. Dates are Tues: April 12, 26 and May 10 from 6-8 pm. Cost : $30.00 plus materials
Socks On 2 Needles class –learn to work a heal, instep and toe while knitting a sock on 2 straight needles. It will be a little easier than on 4 double point needles.
Beginning Weaving class-Sat April 2 from 10-4ish. Learn to weave on a table top loom! Leave the class with a finished scarf. Loom provided. Limited spaces.
Cost: $40 plus materials ( around $20.00)
IN STORE RETREAT is less than a month away! Dates are April 22-24. Have you signed up yet? Please call the shop to reserve your space!! Cost just $25 for the weekend. Call or stop in to get a spot.
Here is my clue # 3 for the SKNITB MYSTERY KNIT ALONG!
I may end up sewing the ends together to make an infinity cowl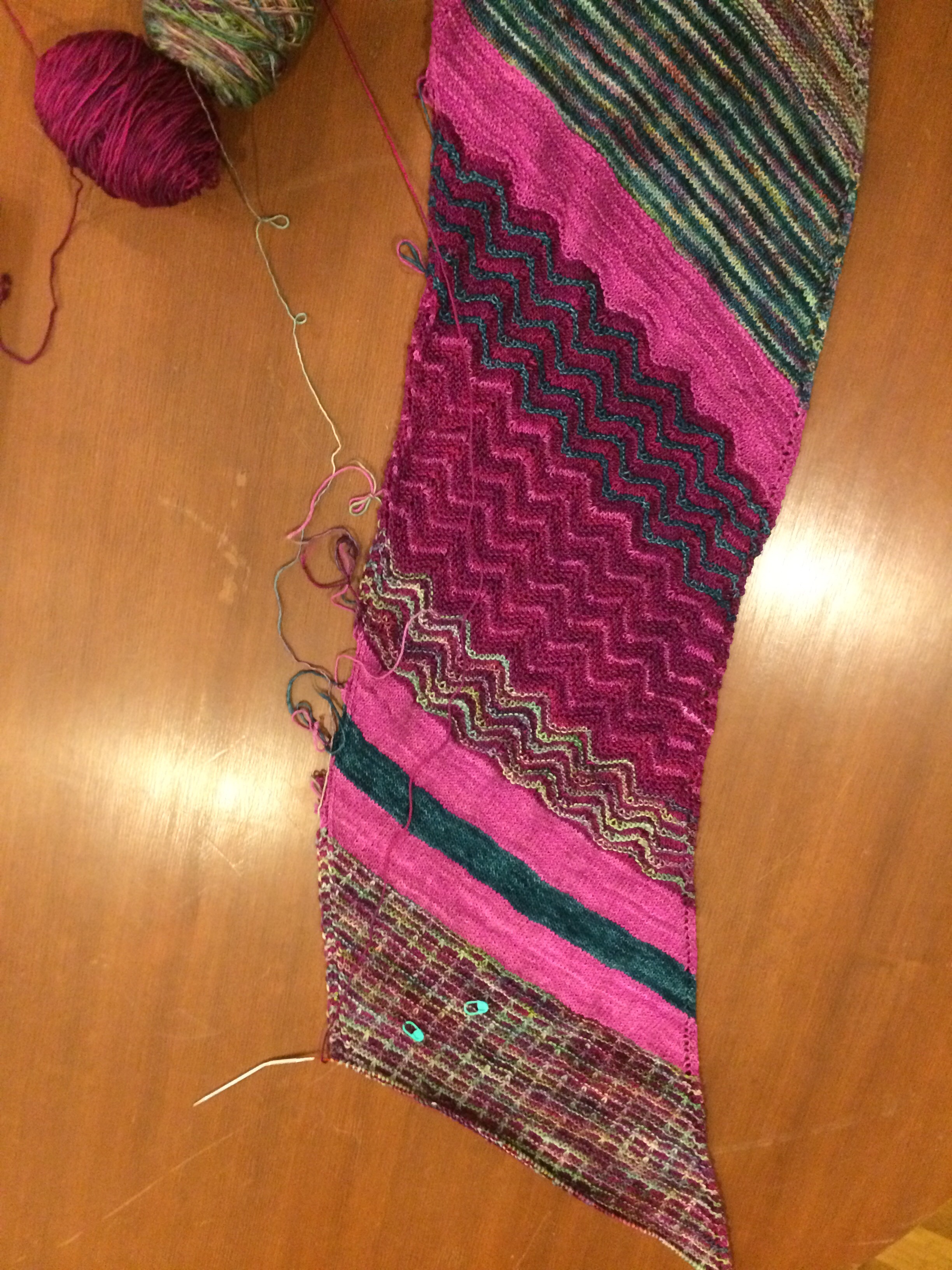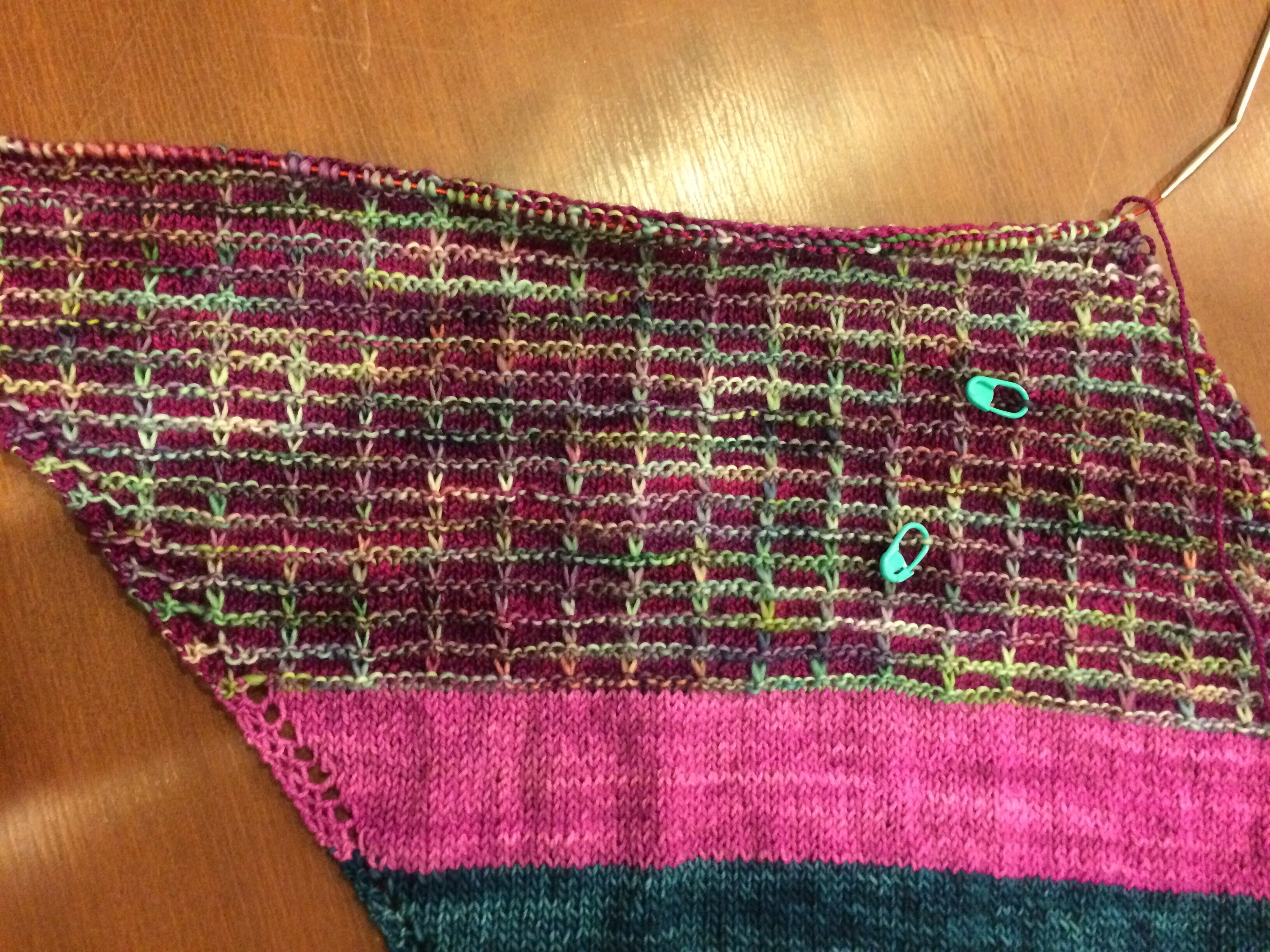 I still have around 40 rows to work in this last section, but wanted to post the picture! I really like this stitch. It would be great for a cowl or scarf.