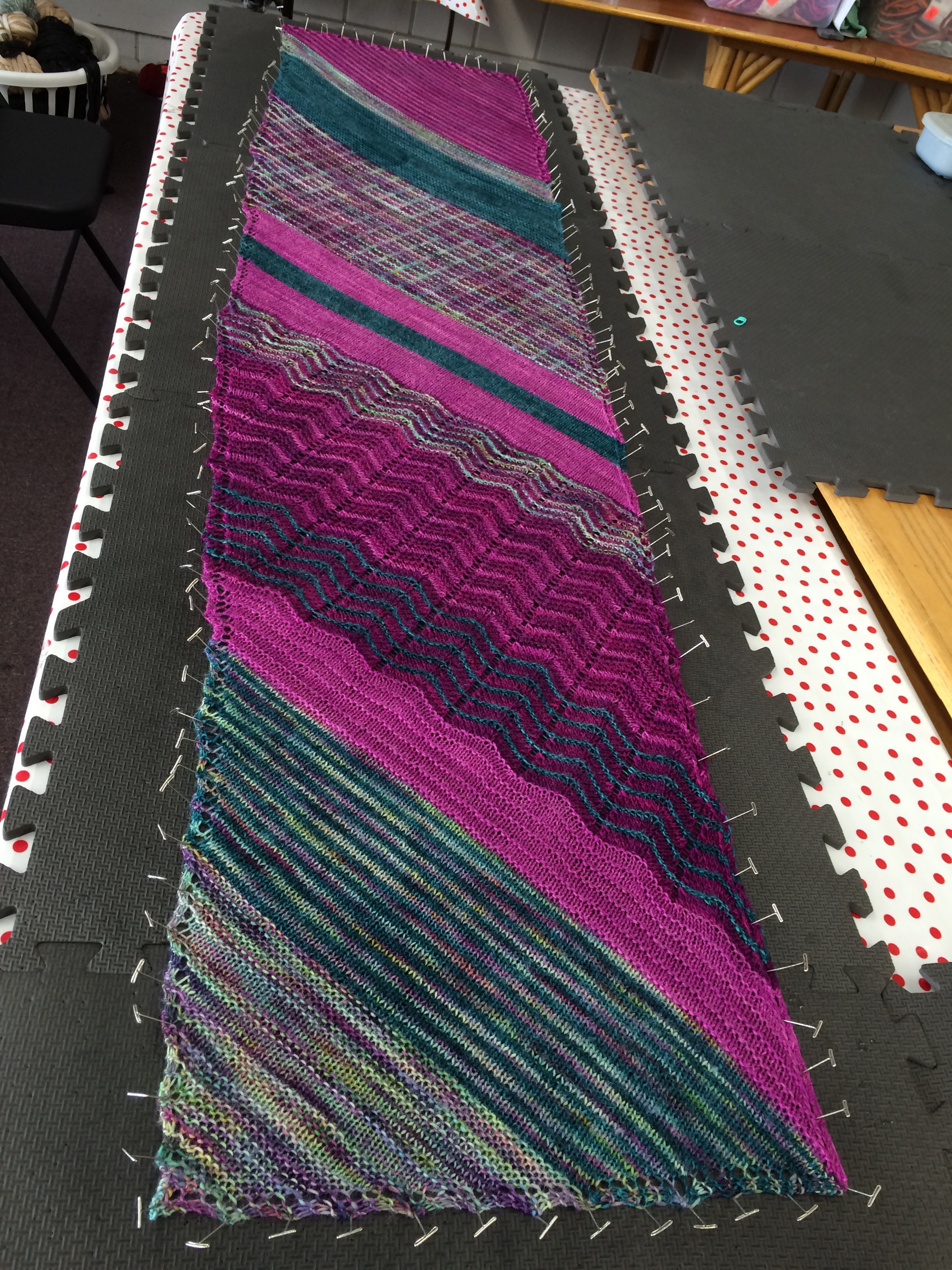 I have finished and am blocking the MYSTERY KNIT ALONG from SKNITB designs! I think I am going to crochet loops on one end and add shell buttons of varying sizes. Here it is so far.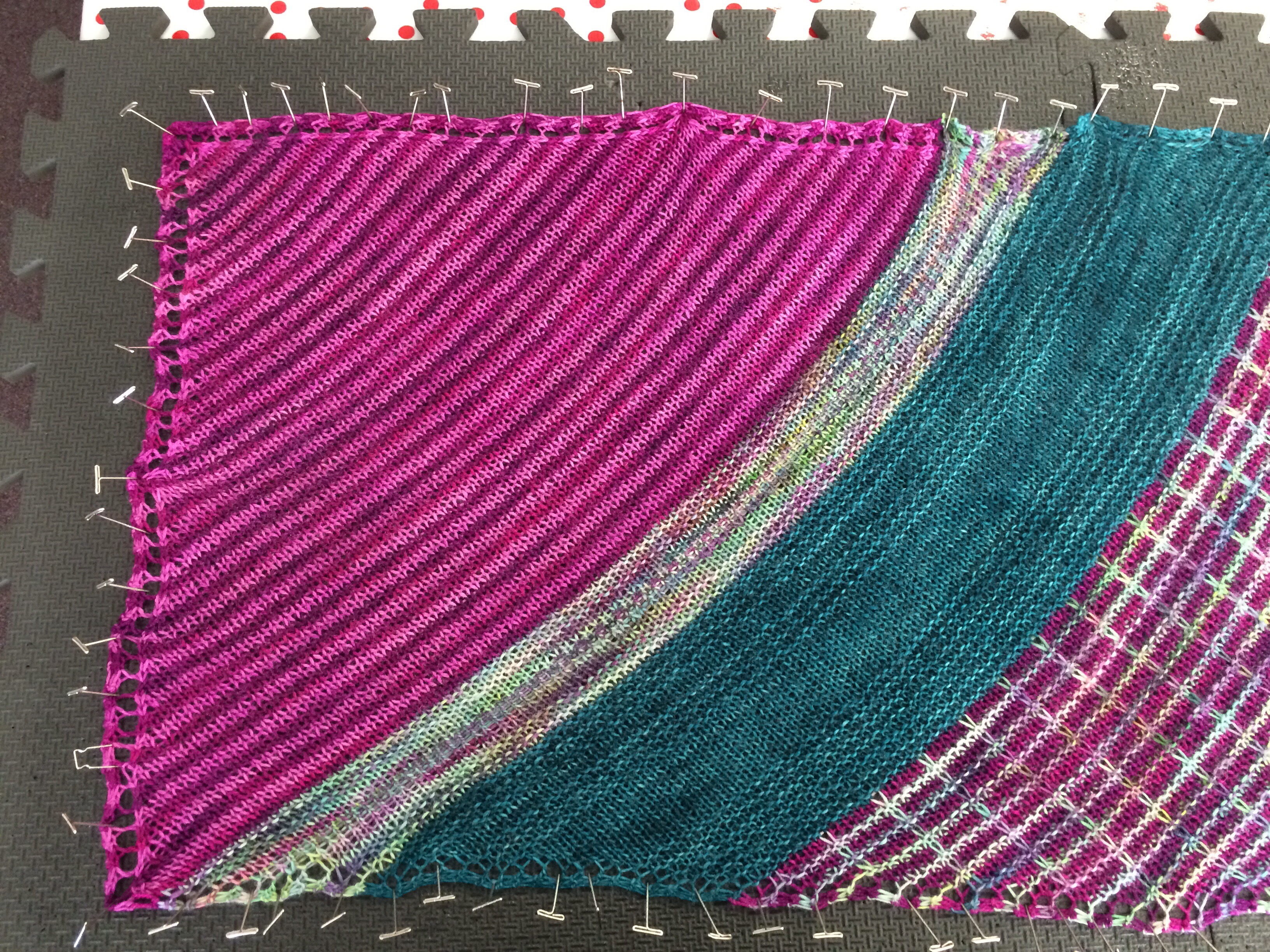 This is the last clue with a little fudging!!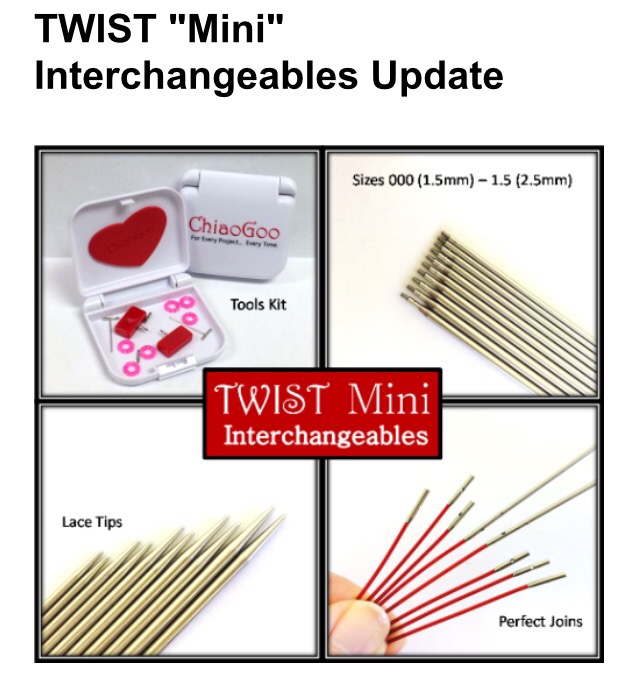 These sets are shipping to us today or tomorrow! I know many of you have been waiting for them!
Kit includes: 5″ tips in sizes 000, 00, 0, 1, and 1.5. Cables when attached to 5″ tips are 24, 32, and 40″. Also in the set:
2 MINI end stoppers
2 MINI cord keys
6 stitch markers
1 rubber gripper
1 needle gauge
Packaged in a black mesh pouch
Sets run $85.00
Call the shop or stop by to purchase a set for yourself!
NEW WOOL ROVING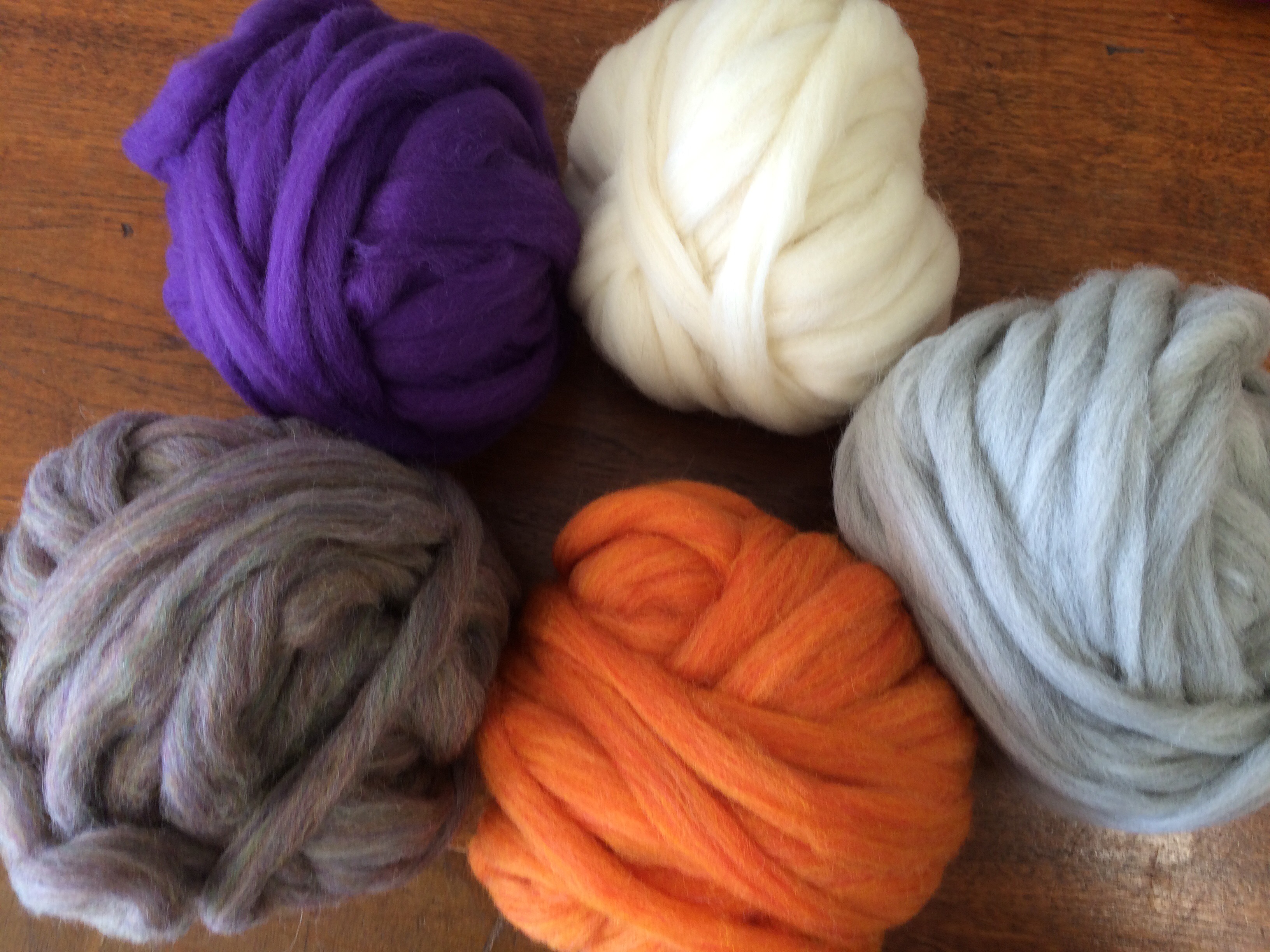 4 oz balls for just $9.00. The dark grey is actuall a beautiful heather!