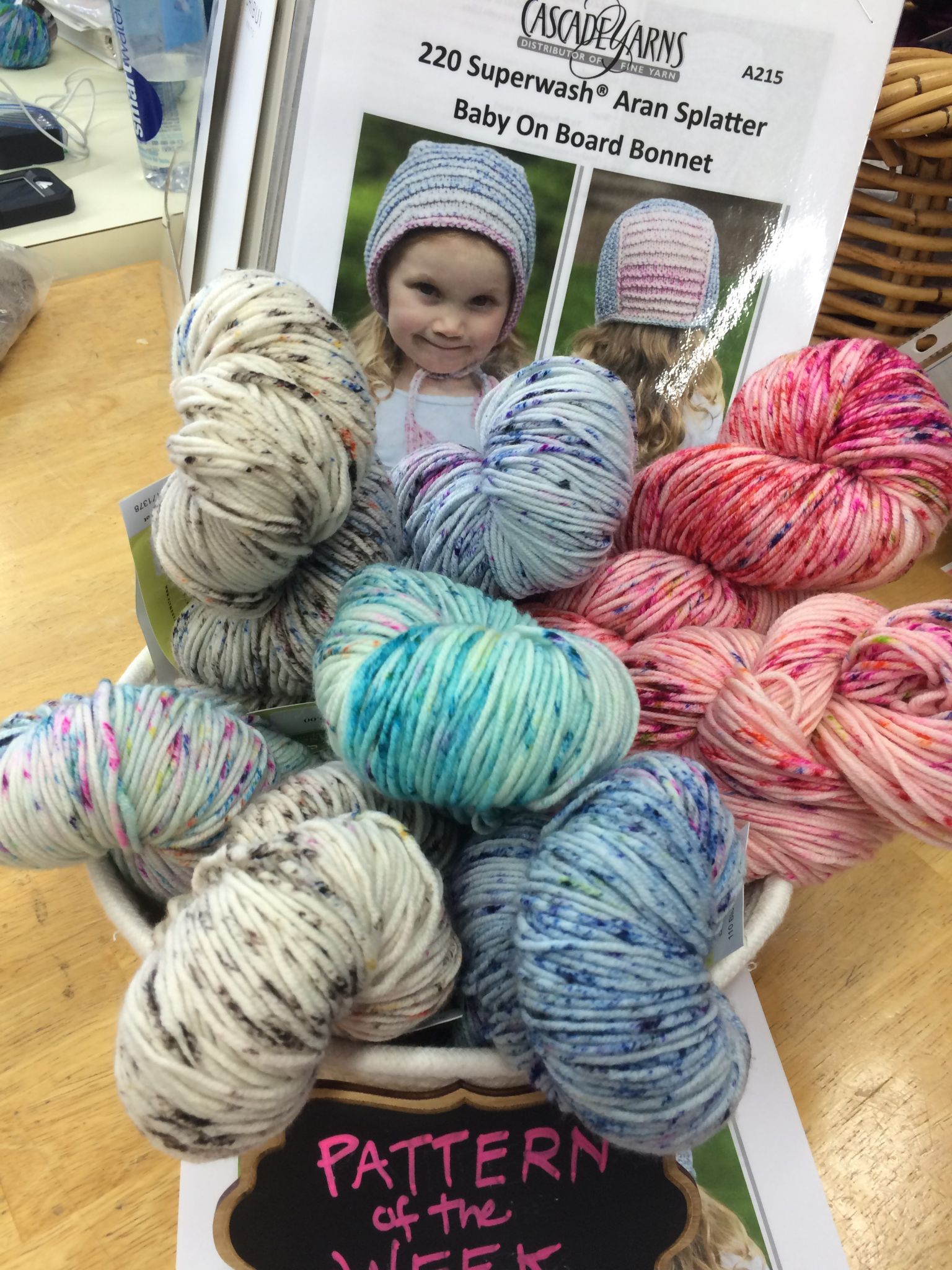 PATTERN OF THE WEEK!
This weeks pattern uses Plymouth Yarns SUPERWASH merino! Get the yarn this week ( while supplies last) for 10% off. The pattern takes only 1 skein!
We are going to try to find a free pattern each week with a shop suggested yarn. That yarn will be 10% -20% off that week. If you can't get in, you can buy it over the phone and we can hold it for you or ship to you.
FYI- there were signs that 65 south to North/ Ohio/Fletcher exits will be closed. I think this was the case Friday, but Saturday it was open. Not really sure what is going on. So, if you find this to be the case coming 65 south or 70 west, you can bypass the Nirth exit and proceed to 70 west. The first exit is EAST ST. Take that exit and turn right onto East st from the ramp. Next tight is McCarthy, turn right. Next light ( after going through a neighborhood) is Virginia. Turn right. We will then be on the left. Call the shop if this does not make sense.
Also, 70 west to 465 north was closed last night. Might want to avoid that mess!