Good Monday Morning,
Just to let you know, the shop will be closed today due to technical difficulties. But we have you covered, the online shop is open and ready for you to get your yarn fix, just in case. No Pickups for today, please.
Also, the Brediculous Yarns Trunk show has been extended till March 28th. There are still great deals to be had, if you haven't tried any of Brea's yarn yet, you still have time but don't wait, these amazing yarns are going fast! All of the trunk show items are available in the online shop cart. I'll drop a link so you can go right now!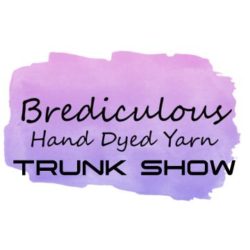 Stay safe friends,
Dru