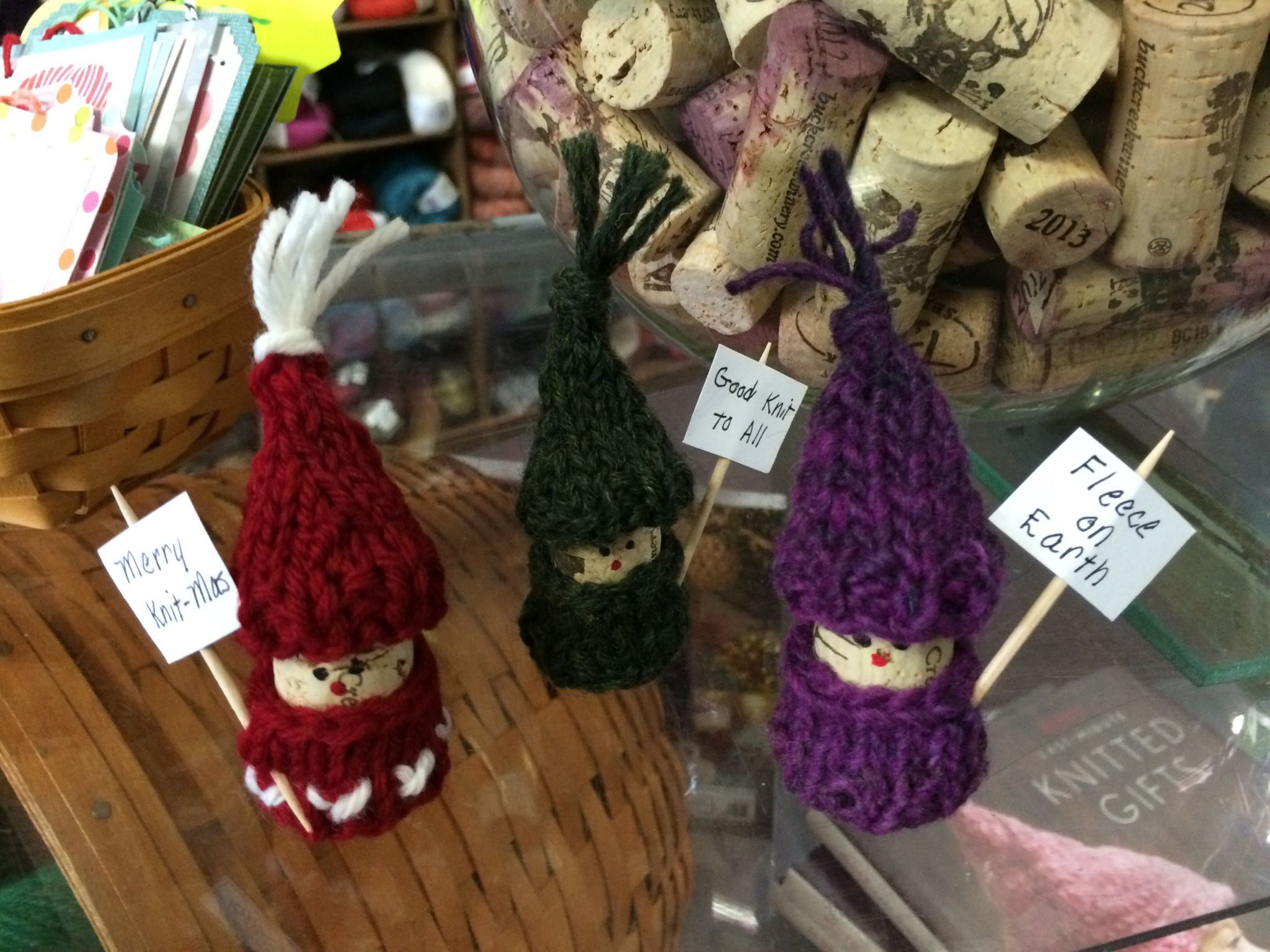 Don't forget to come in on Saturday, November 28 for your free make it take it kit! We supply all the materials just bring a size 6 needle to knit your little pieces.
Susie and Ann have been busy decorating for the holidays! Great gift ideas and premade items for sale. So come in and take a look.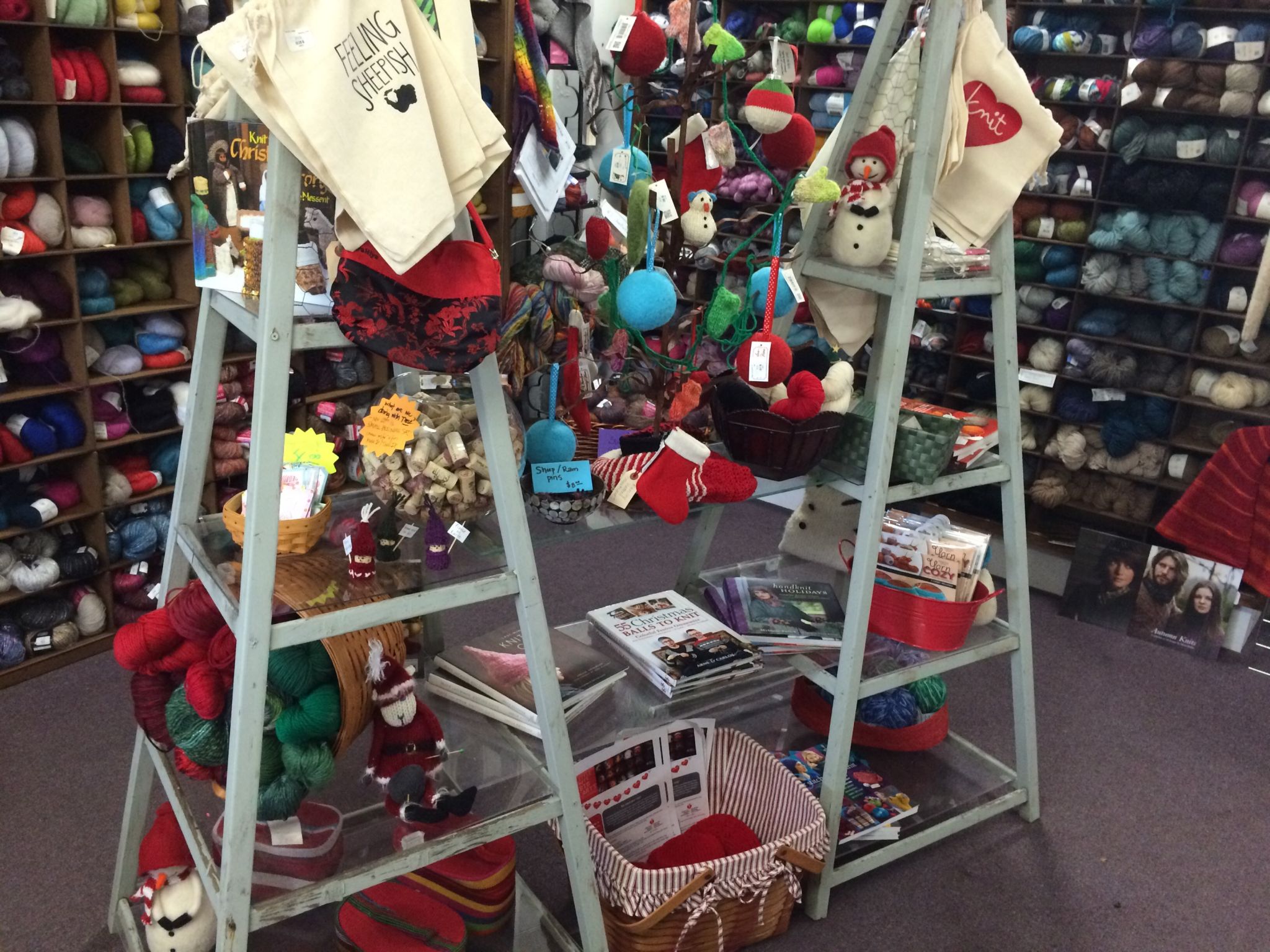 Overnighter -Dec 5 from 7:30-? Come in and finish those last minute gift items or start the ones you haven't gotten to yet!
Save the date! Dec 12-MAKE IT TAKE IT 2! I am so excited about this one, so save the date. Come in during the day and get your FREE make it take it kit. We will have extras for sale for a small fee. This project is small but adorable so you will definitely be able to get some done before the holidays!