I am extending our open hours to include Saturday from 11-3.  So now we will be open Monday, Thursday, and Saturday 11-3.  The online store keeps expanding and we are adding new items every day!  A HUGE thank you to Dru for all his hard work!  We now have online gift cards, MAKS items, and lots of new yarns!  I am expecting a big box from Hedgehog arriving on Monday and some fun new yarns and Monthly colors arriving at the end of next week! I will post when they arrive.
We are also putting together many pattern/yarn choices to make the shopping easier for you! If you haven't yet, follow us on Instagram- susan_maks and facebook- massaveknitshop. I am posting every couple of days.  It is just easier than the blogs, but I will continue to post here as well.
Saturday's Post: Joji Locatelli- Super Simple Summer Sweater.  Cindy is using Hedgehog Alpaca Boucle stranded with Malabrigo sock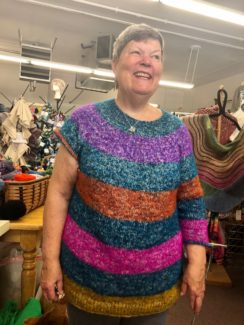 I am titling it an "Indiana Sweater"- One minute you need long sleeves, the next minute you want short sleeves!!
Here are some color collections we put together:
1.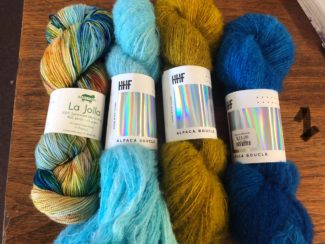 2.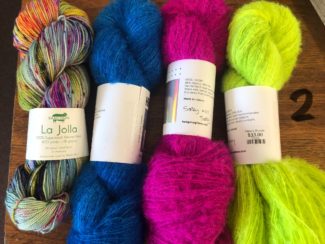 3.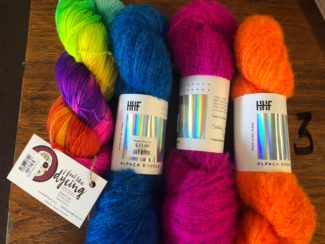 4.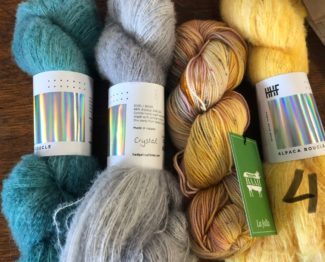 5.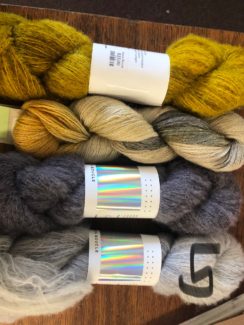 6.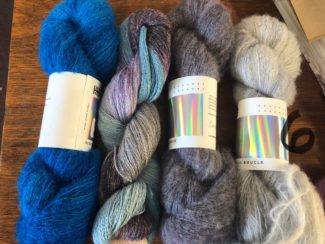 7.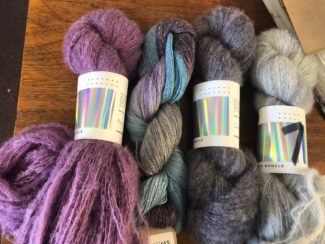 Call us on Monday and I can put this together for you!! If you are not familiar with the Hedgehog Alpaca Boucle, It is super soft!! This sweater is knit on size 9 needles but does not produce a thick fabric.  Definitely a 3 season sweater!
LOOK AT THIS!! Linda has finished a gift for a dear friend with a new home in Florida! Just a few ends to tie in.  it is knit with Malabrigo Verano Cotton using the Temperature Blanket pattern from a few years ago.  It is just beautiful.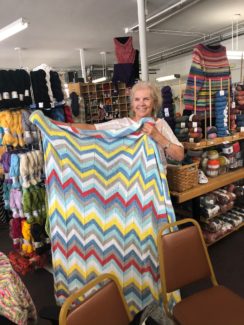 Don't forget to look online if you need anything.  We are open for shoppers, shipping and pick up if you would like.
Thanks again for your support!