Here is what I am using for the new Mystery Knit Along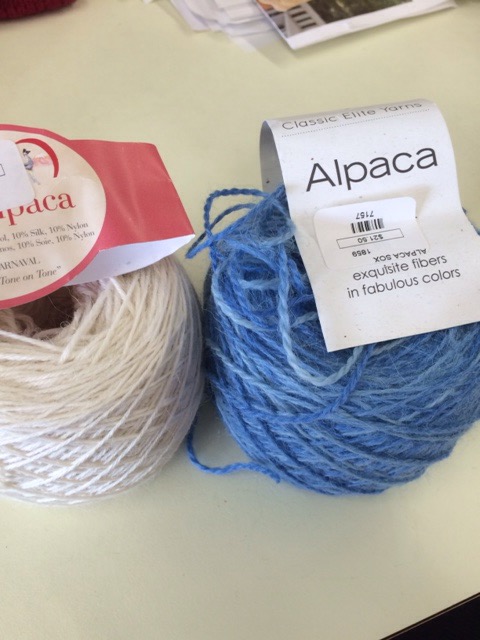 I am just about ready to start, so I will post as I make progress. We will meet this Saturday ( 10 am) to go over the first 2 clues, but the first clue seems pretty long! I have to tell myself that I am starting with just 3 sts! You can still get the pattern on RAVELRY. Look up "Blooms'n Things". See you Saturday!
Just in: New yarns and patterns from Berroco!
ESPRESSO- 3 STS = 1″, 148 YDS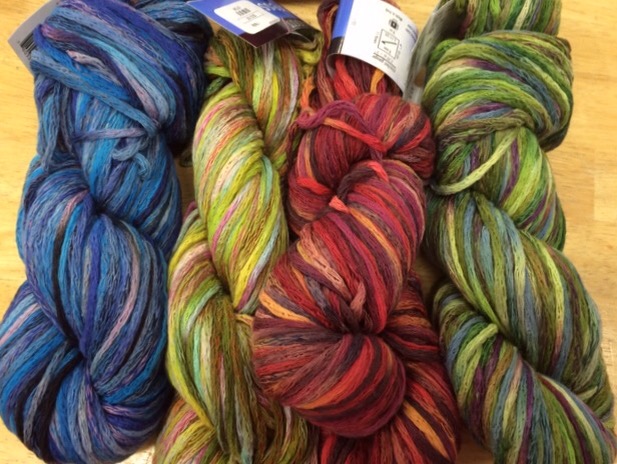 LINUS- 5 STS = 1″, 159 YDS 

MIXER- 5.5 STS = 1″, 165 YDS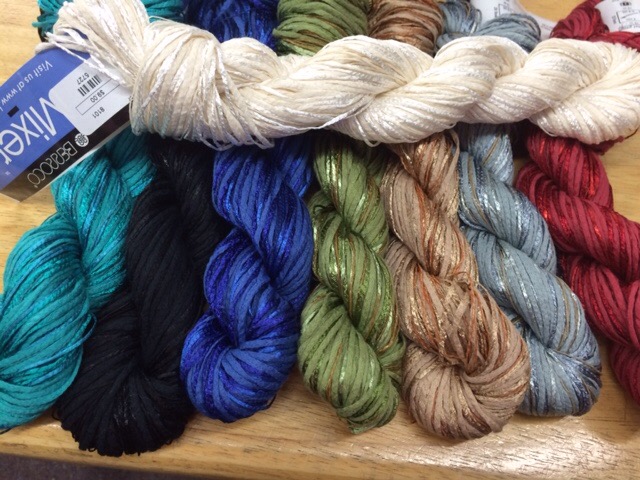 NEW COLORS OF FOLIO: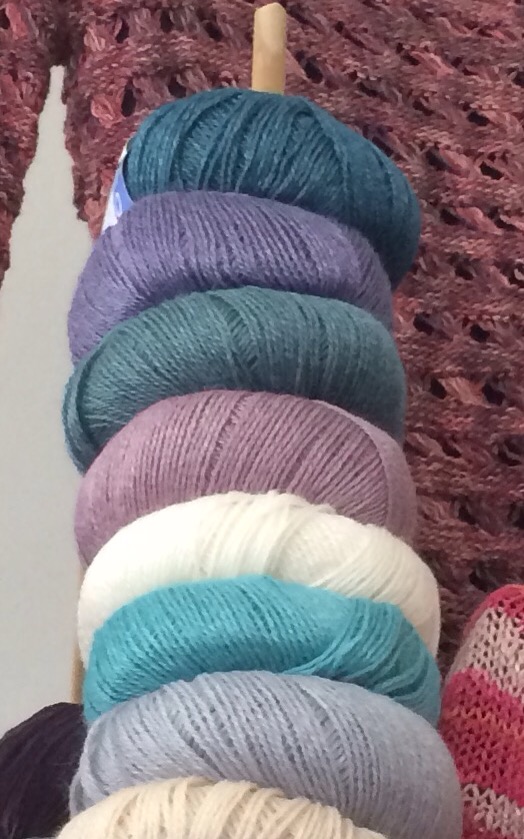 LANG ELLA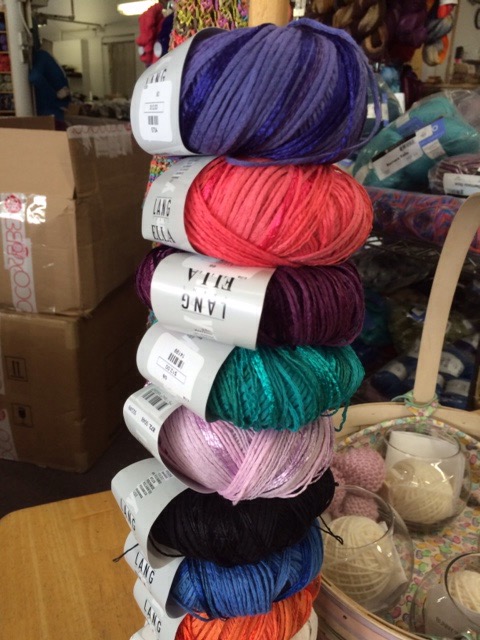 Berocco Sox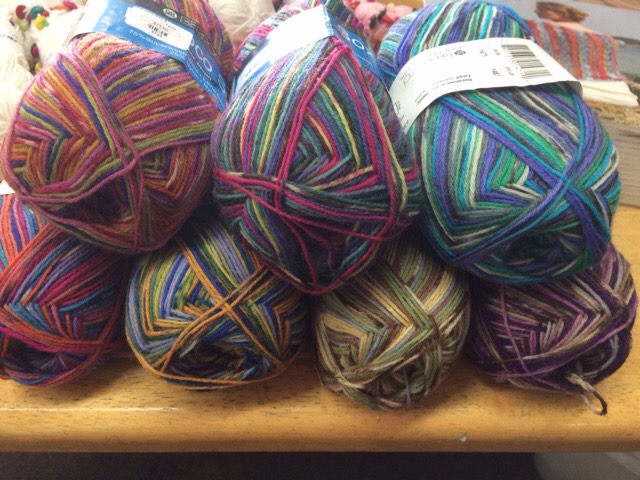 New books for these yarns and Norah Gaughan Vol. 16!
Check out these CLASSES
Leslie"s New Class- HARLEY from M1 Designs
3rd Saturday of the Month- MAY-SEPTEMBER- 2-4 PM
Cost: $50. plus materials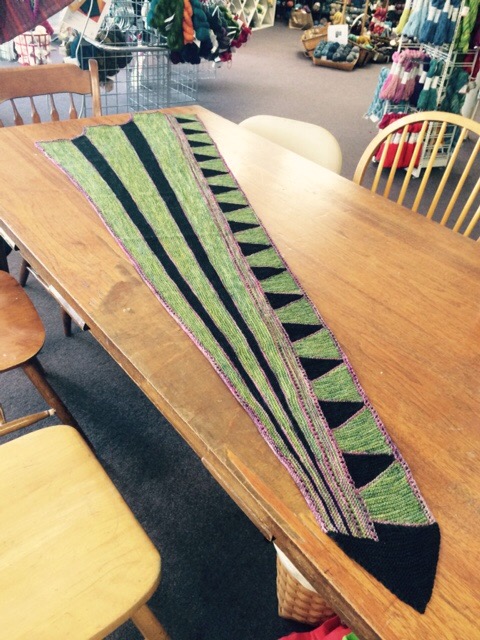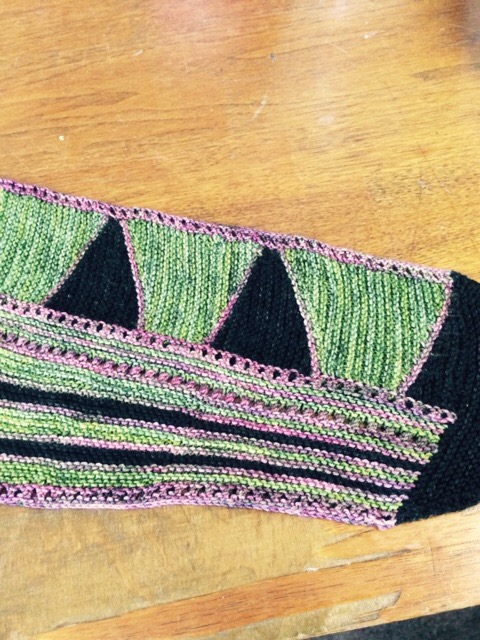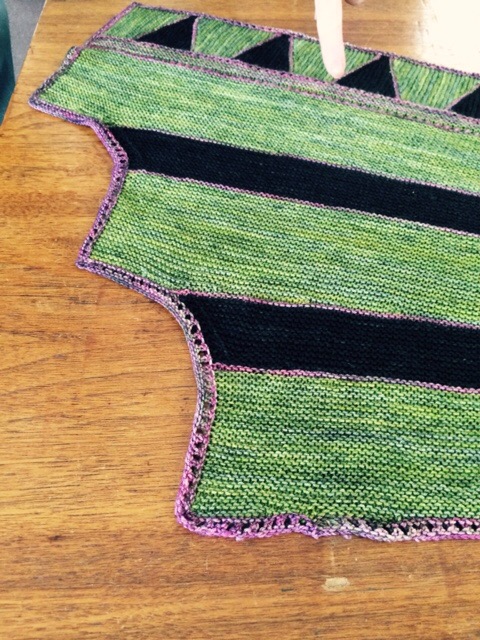 Dru' s Houndstooth Weaving Class
Saturday April 18, 10-4
Cost: $40.00 plus materials
Call the shop to sign up
*Must have taken the Beginning Weaving Class to take this class.
**Next Beginnning Weaving Class- May 2, 10-4 pm ( we will offer the HOUNDSTOOTH class again after the next beginnning weaving class)
Cost: $40. plus materials