THE SUMMER SALE 2.0 STARTS TOMORROW (FRIDAY)! IN STOCK YARNS ARE 20% OFF!
EXCLUSIONS: MALABRIGO VERANO, MALABRIGO SUSURRO, MAKS CAKES, ADVENT KITS, LIBERTY WOOL, HEDGEHOG FIBERS.
DEAL OF THE DAY FOR FRIDAY-
BERROCO NORTH STAR- $3.00 A BALL! REGULARLY $13.00
BERROCO MILLE FIORI- $4.00 A BALL! REGULARLY $15.00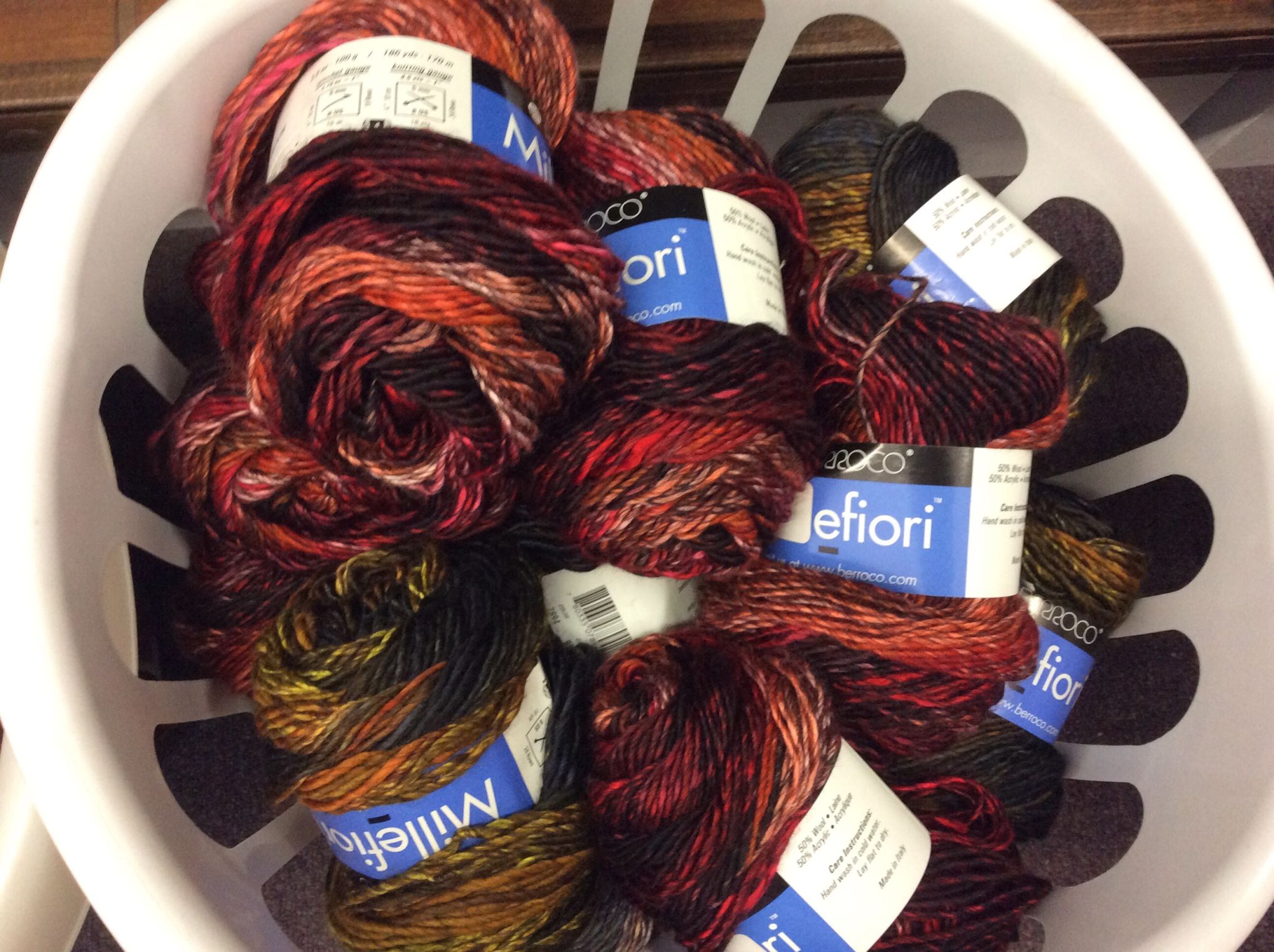 WITH THE BUSY SCHEDULE AND POR UPCOMING CRUISE, PRE ORDERS FOR THE 2019 ADVENT CALENDAR SWEATER KIT FROM HEDGEHOG CAN BE ORDERED UNTIL SEPTEMBER 2ND!! I FEEL LIKE I HAVE NOT BEEN DILIGENT ENOUGH TO MAKE SURE EVERYONE THAT WANTS TO PARTICIPATE HAS BEEN ABLE TO ORDER. CALL OR COME IN TO SIGN UP. PAYMENT MUST BE MADE AT TIME OF SIGN UP.
We have a few (6) seats left on the bus for VOGUE KNITTING LIVE in November! If you want to get a ride with us make sure you have purchased a seat before they are gone!!
The bus will be picking up Vogue riders at Cathedral High School of of 56th street. We will send out particulars later.
*night out with a cop is asking for school backpacks as well as school supplies! We will be collecting until the 6th!