We are bringing back the Summer Sale and calling it 2.0! All in stock yarns will be 20% off!
*There are a few exclusions- MAKS cakes, Hedgehog Fibers, Opal Advent Kits, Liberty Wool, Malabrigo Verano, Malabrigo
Dates: Friday, August 2nd through Sunday August 4th
Saturday- I FEEL LIKE DYEING will be in the shop from 10-2pm!
Don't miss this opportunity to get some beautiful yarns and support a wonderful local dyer!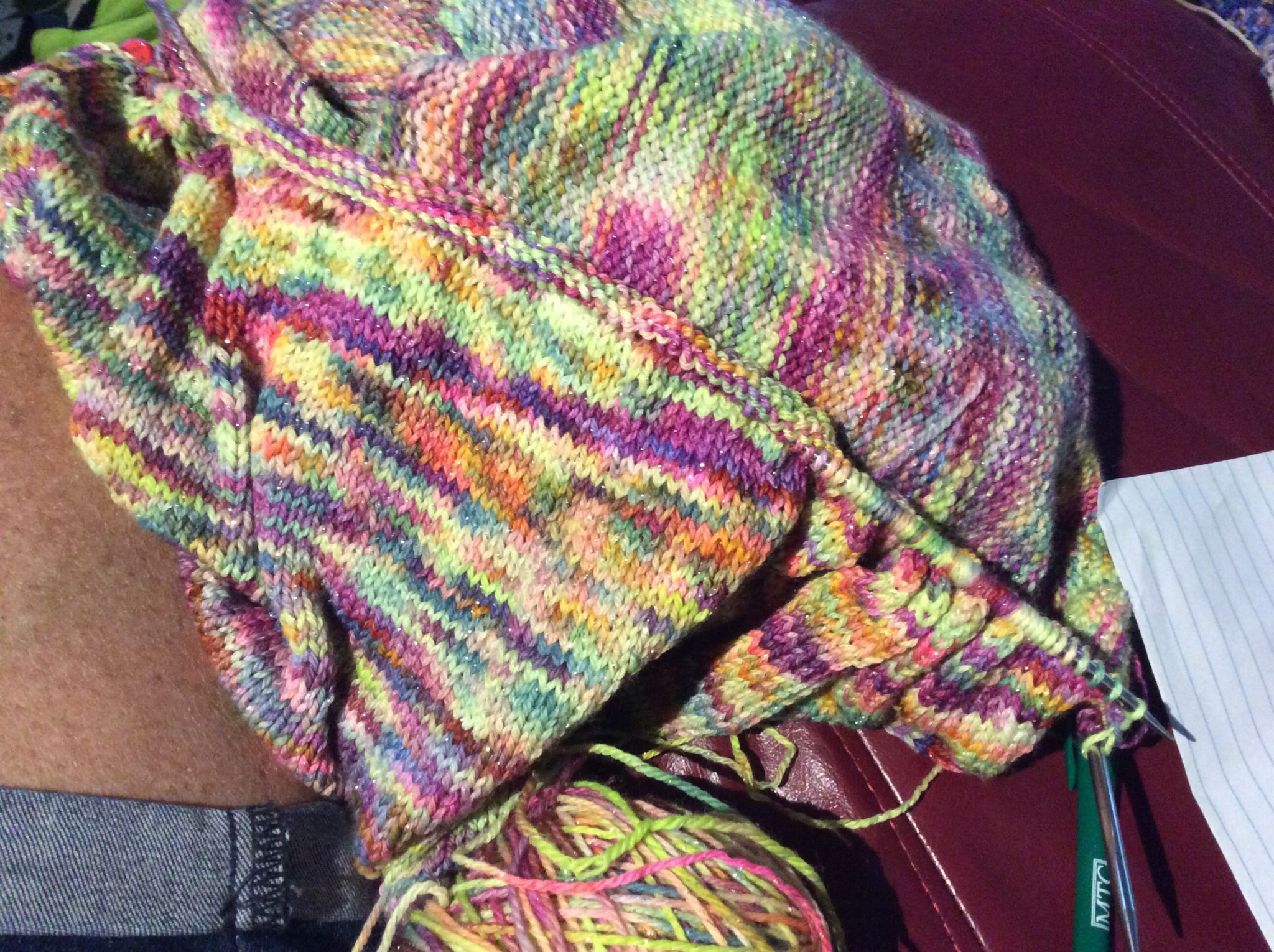 Here is my yarn from Tiana that I am using for a sweater! I am hoping to have it finished by Saturday so you can see just how beautiful this color way is! She will have this color way in both fingering and dk.
NO BEGGINING KNITTING CLASS ON WEDNESDAY, AUGUST 7, 14 AND 21.
(WE WILL ALSO BE CLOSED [WE ARE ON THE CRUISE] MONDAY, AUGUST 19-FRIDAY, AUGUST 23)
–NATIONAL NIGHT OUT- August 6th. We will be collecting school supplies to be donated. Please bring any supplies to the shop and I will run them over to the group on the 6th!
NECKLACE PENDANT CLASS- WITH ANN TUDOR (GLASS MARKERS) AND JENNIFER DAVIES (BUR OAK STUDIO) WILL BE HOSTING A PENDANT MAKING CLASS USING HANDMADE GLASS BEADS AND KNITTING NEEDLE PIECIES.
DATE: SATURDAY AUGUST 31 from 10-12
Cost: $50.00- includes all materials
Call the shop to sign up, or send in your check. Please include you email so I can let you know I recieved it.