My third try at getting a Mitred Diamond using 1 full ball of LIBERTY WOOL finally worked!!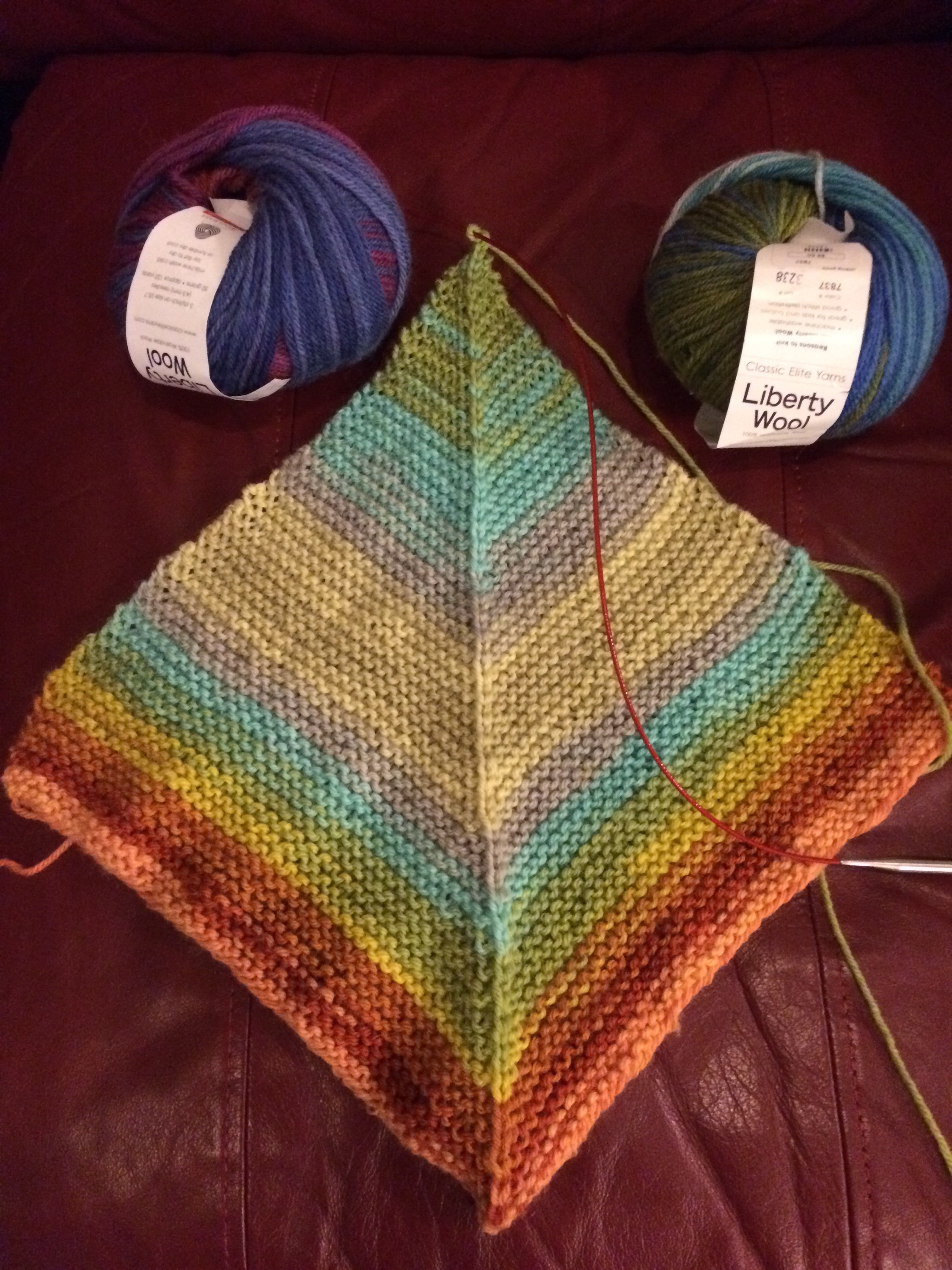 Diamond measures about 14″ across and up and down ( yes I used a knitting needle to measure with). So, now I am on to diamond #2! We will meet Saturday January 30th at 10am to start the blanket, but you can come in now and get a couple of balls to get an early start! Each month, starting the end of January, Classic Elite yarns will send us 2 new colors of Liberty Wool to put in our blankets. Cost : $10- this will hold 1 ball each month of the 2 new colors. Call the shop or come in to sign up.
I knit up one of the TOPPER kits ( for one of my daughters friends). I added sts (76) and it definitely will fit an adult.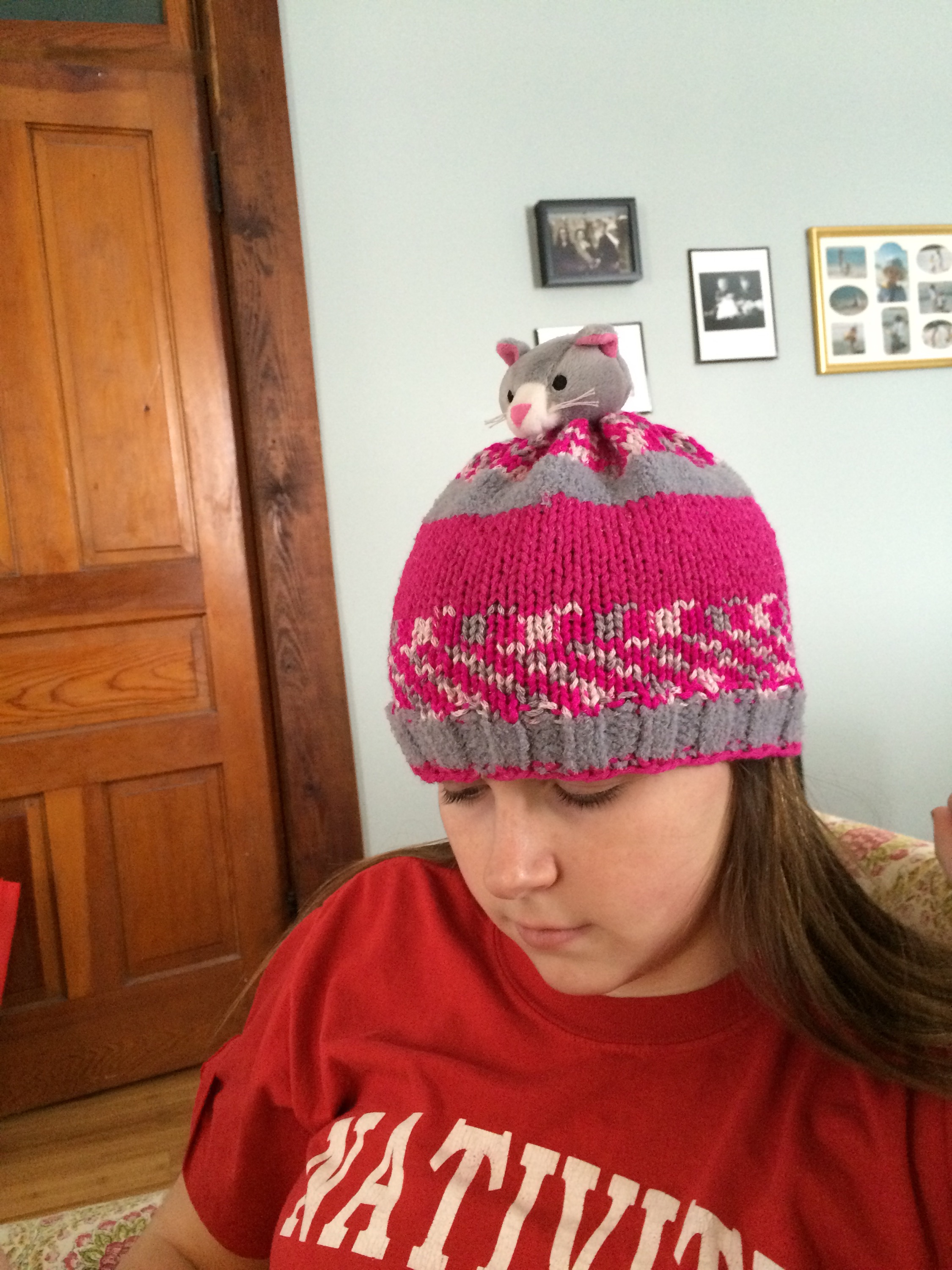 OVERNIGHTER THIS SATURDAY NIIGHT! Starts at 7:30. Cost: $20 plus a small snack to share.