THANKS TO ALL THE IN STORE RETREAT PARTICIPANTS FOR ANOTHER GREAT WEEKEND!! Next one is OCTOBER 6-8,2017
MARK YOUR CALENDAR!!!
Here are some of the pictures of the Produce Stand!! We were so lucky with the weather!! Thanks to all who knit up the veggies and fruit!
You may now bring in your items to sell in the FIBER FESTIVAL!!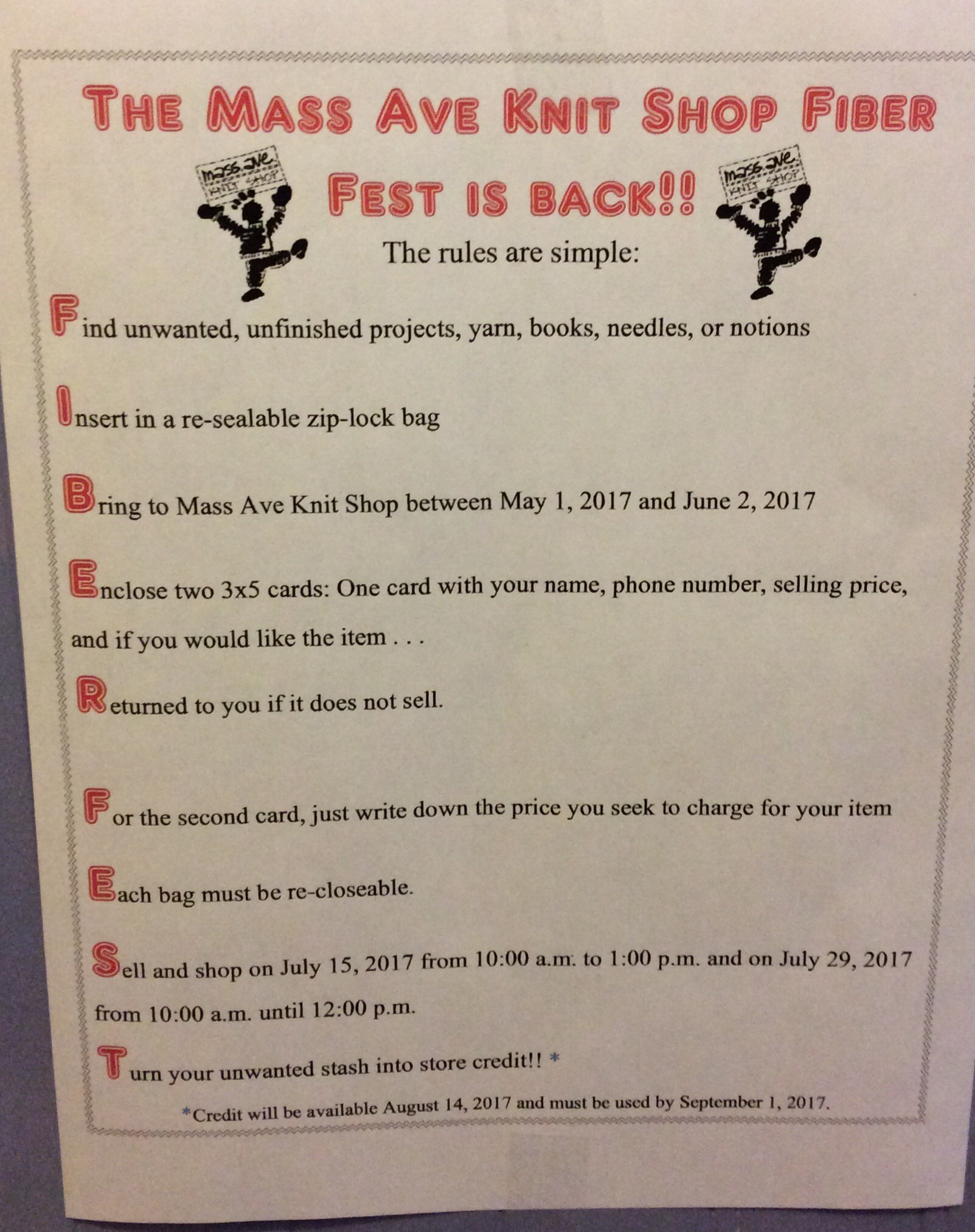 Rules and info for the Fiber Festival! Questions -call the shop 317-638-1833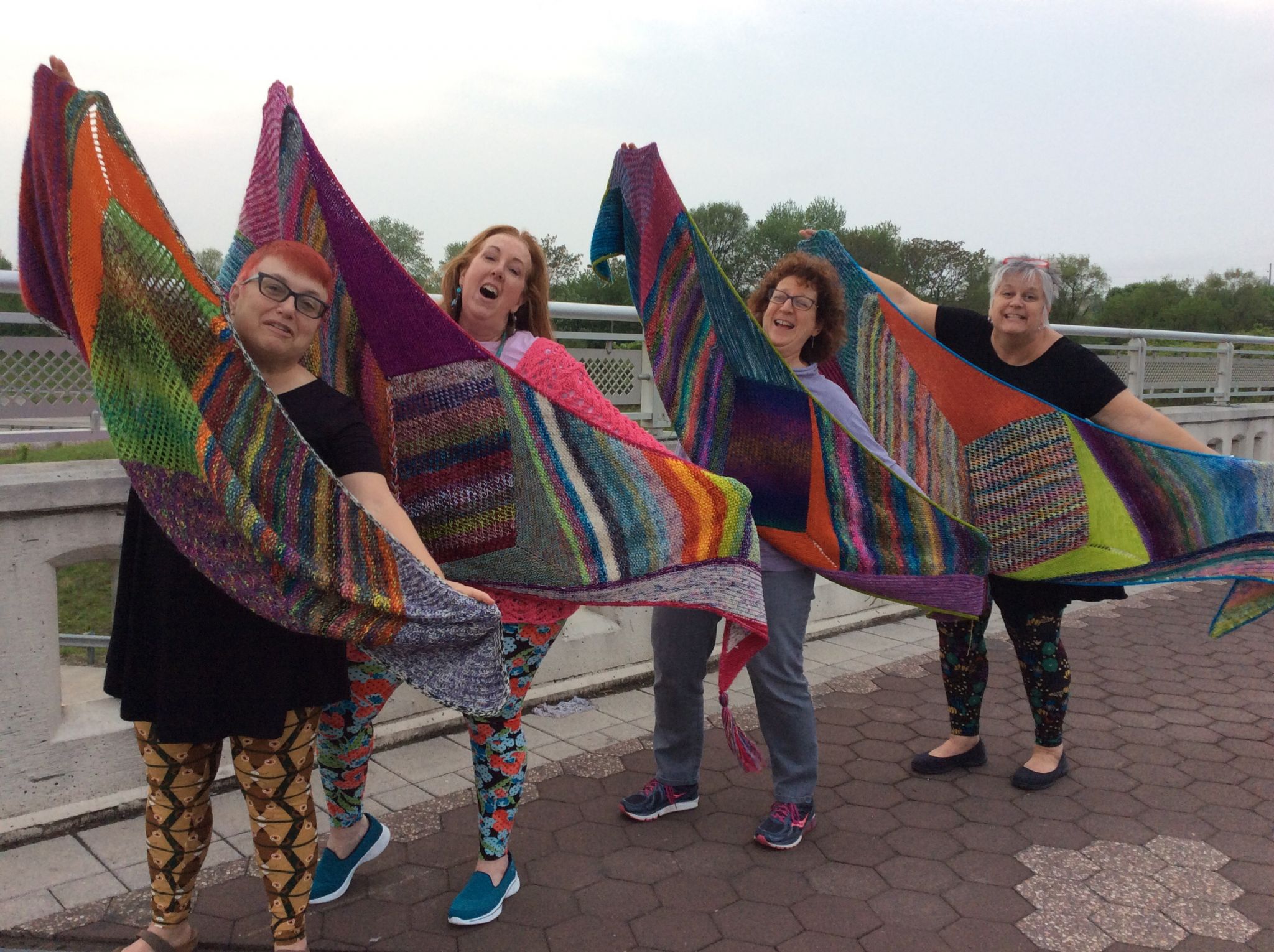 Love this project!! Stephen West- WESTKNITS MKAL- Marled Magic! It uses sock weight double stranded throughout. It is a great stash buster!! This is probably my favorite Stephen West project!!
Here is the next group project that will use some of the amazing STITCH TOGETHER YARN that just came in. This is what I have left! I love the colors of this yarn!! It just makes me happy. The colors are so BRIGHT!!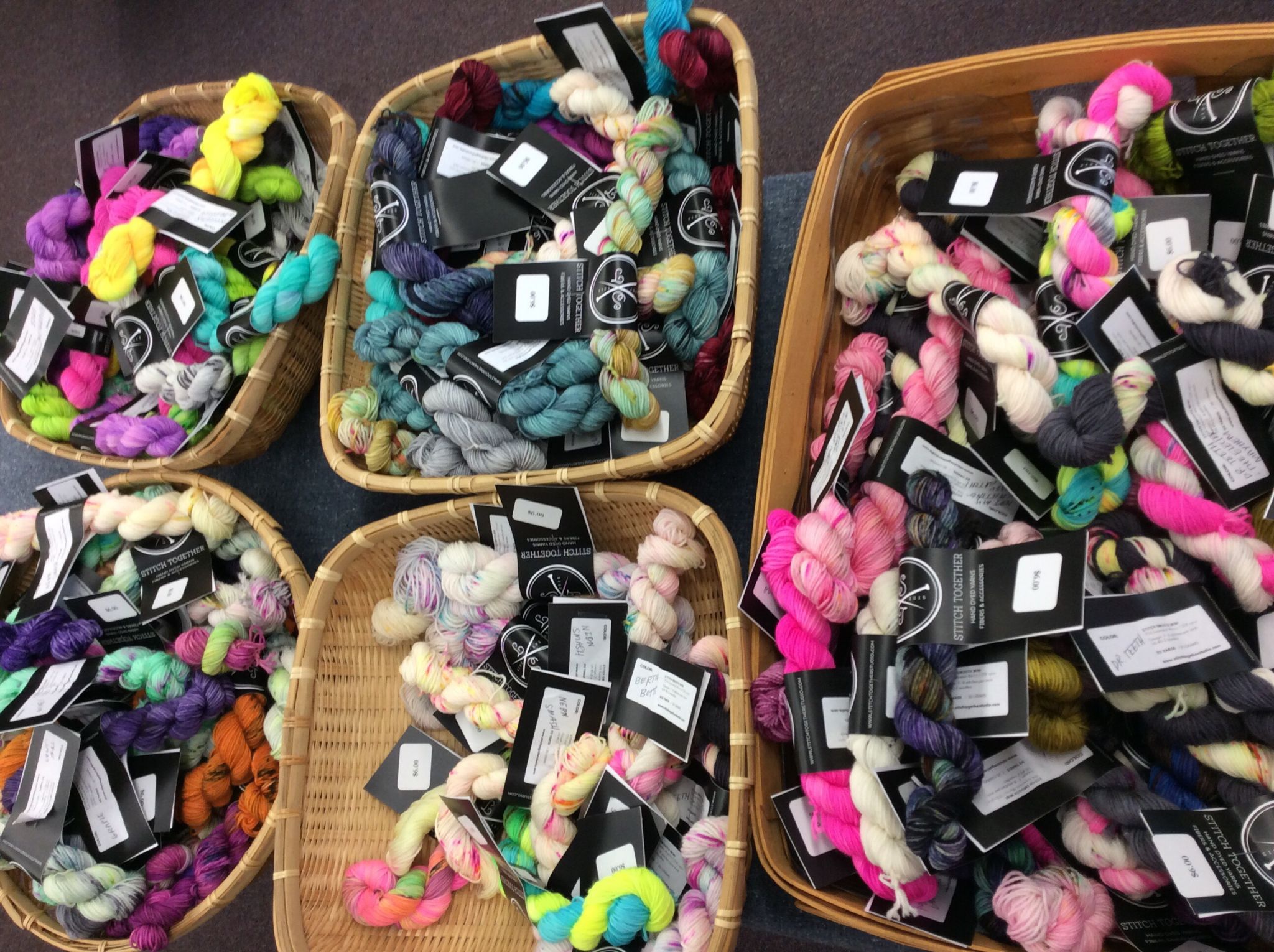 "SCARFY THING" is a pattern from Hedgehog Fibers and it is free on Ravelry! The construction is somewhat similar to a log cabin quilt.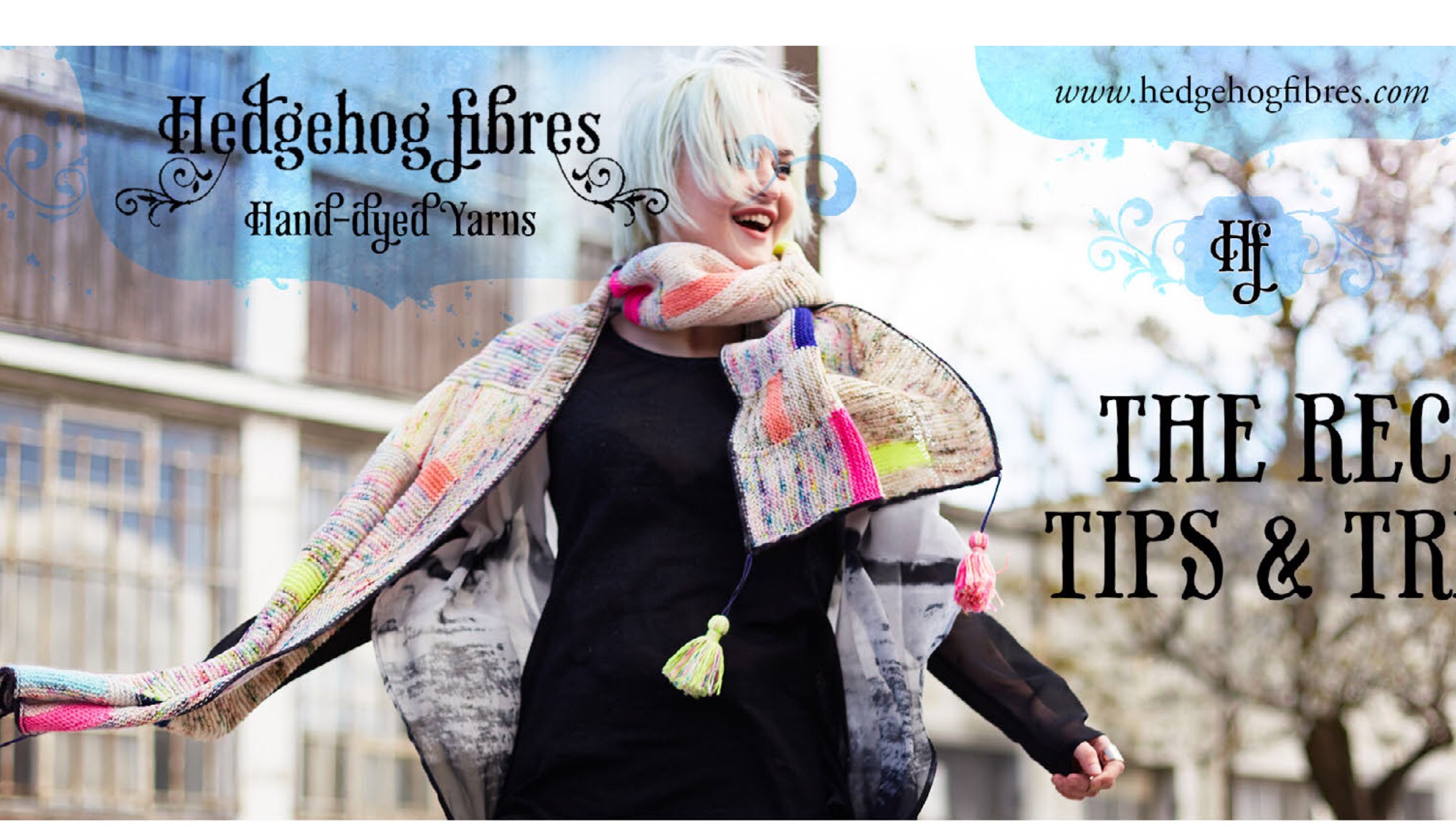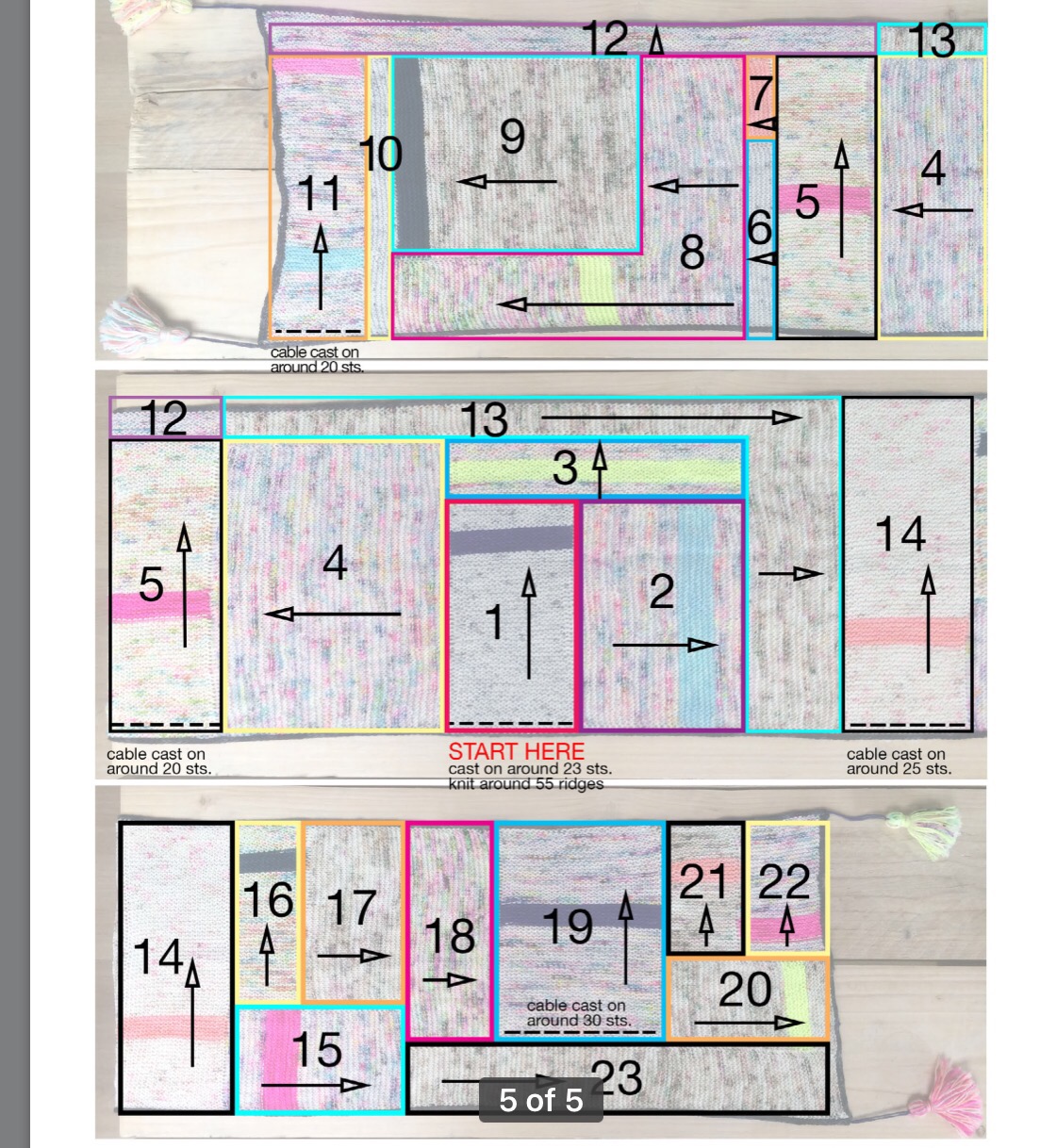 We will be starting jeweled dragon, by Tashashu Gordon ,this friday at 10 am. The scarf version takes 1 sk each of multi and solid (contrast) sock yarn (100 gr.) and size 2- 24″ circ. needles. 1st photo is using Malabrigo Mechita and Sock. 2nd (mine ) is using Berroco Nebula and ShiBui Reed (linen)