DON'T MISS THE NEXT BEG. WEAVING CLASS NEXT SATURDAY! Here is a picture of a student's scarf from a previous class!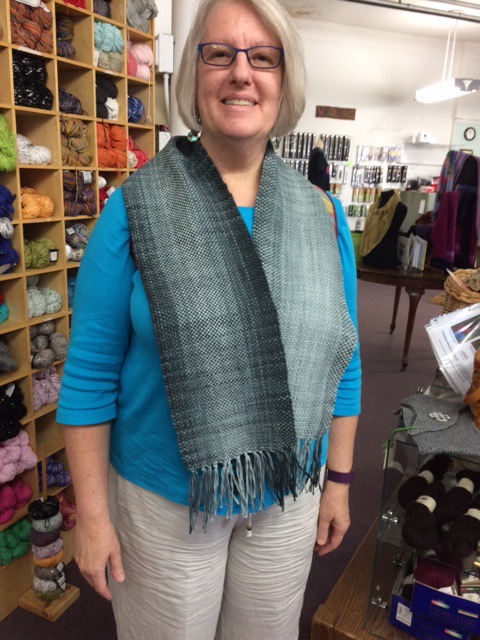 GREAT JOB!
The class starts at 10 am and runs until around 4:30. Bring in a lunch or order out with us! Cost is just $40 plus materials. Dru has Looms for you to use.
NEW YARN!
Classic Elite CENTURY- 70% Baby Alpaca/ 25% Nylon. It is a ribbon yarn that is so soft and knits really quickly!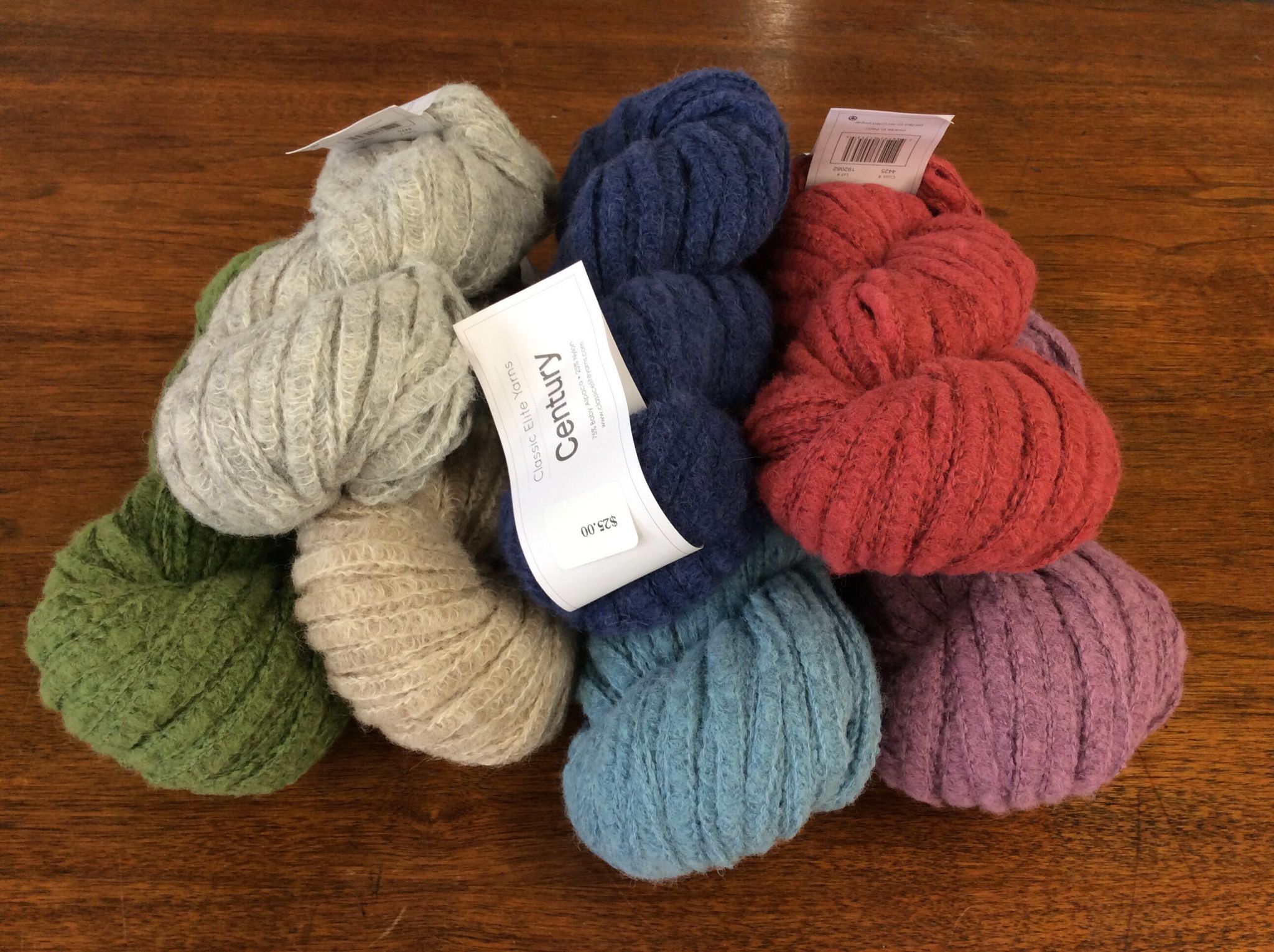 WONDERLAND YARNS
–OPPOSITES ATTRACT
–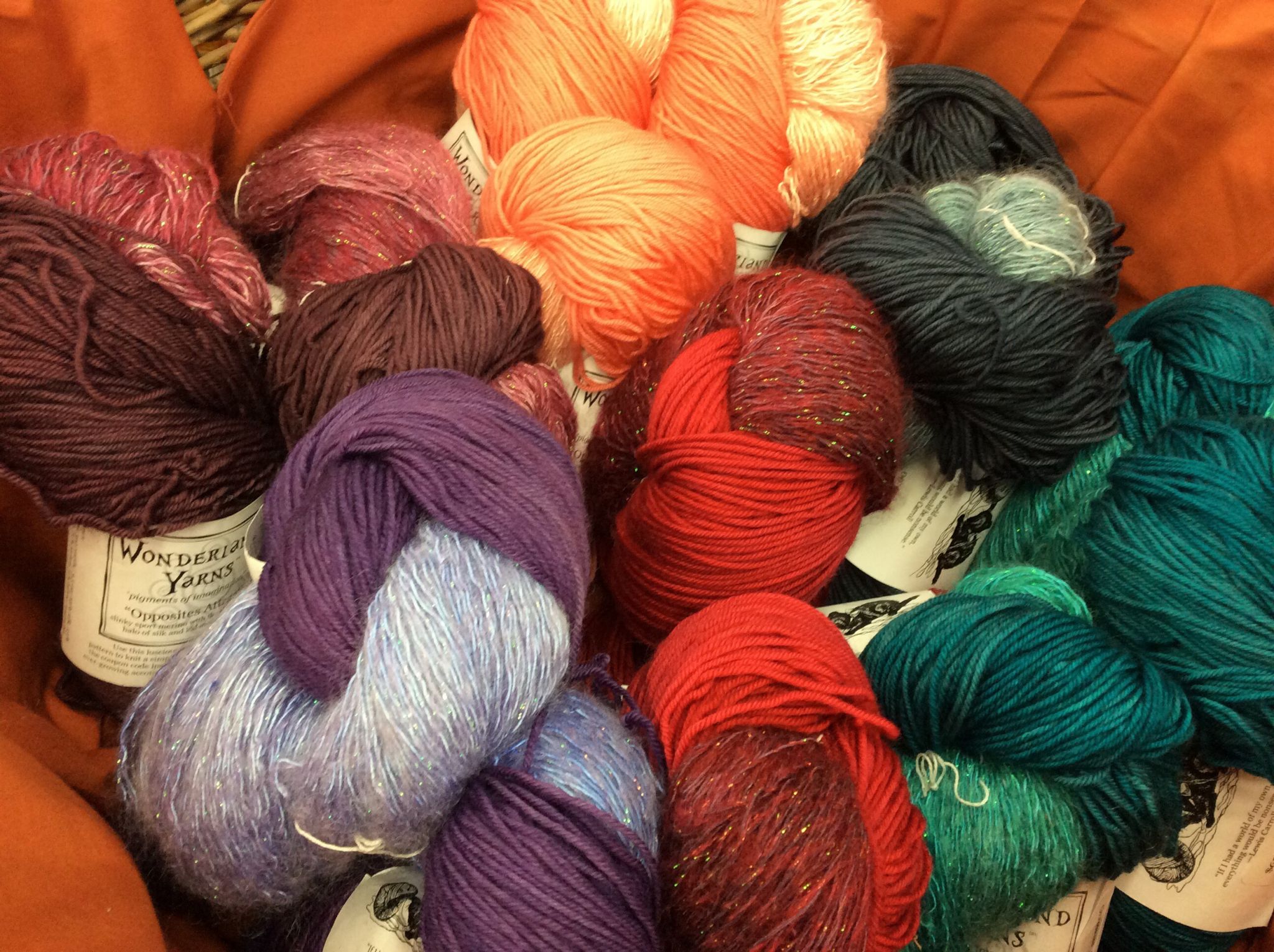 –1 SKEIN OF MAD HATTER AND 1 SKEIN OF UNICORN. The label has a shawl pattern (Lines and Lattice Lake Shawl)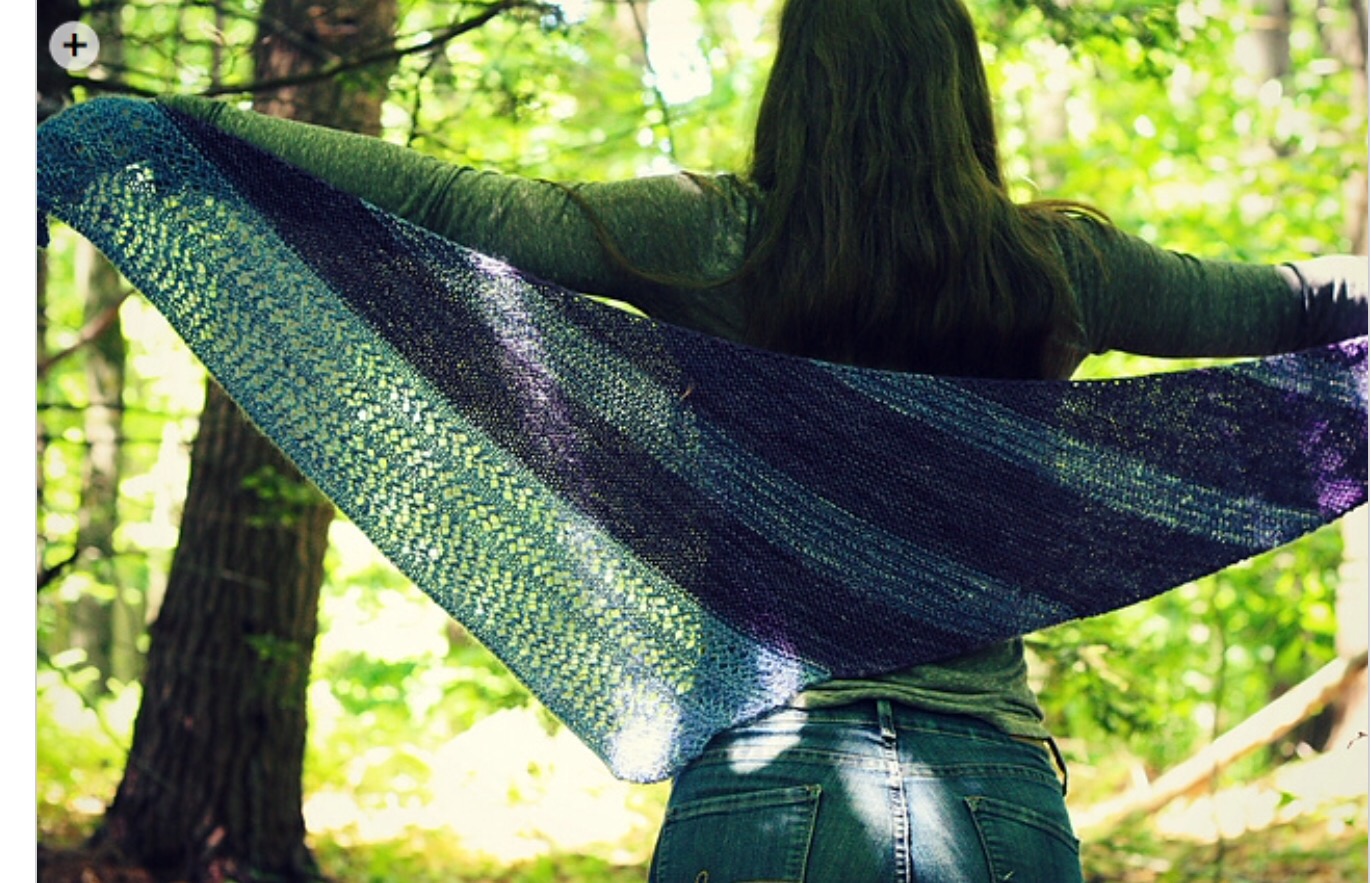 –NEW colors of the MESSENGER HAT KITS- SHAWL, HAT AND HAND MITT PATTERNS ON THE LABEL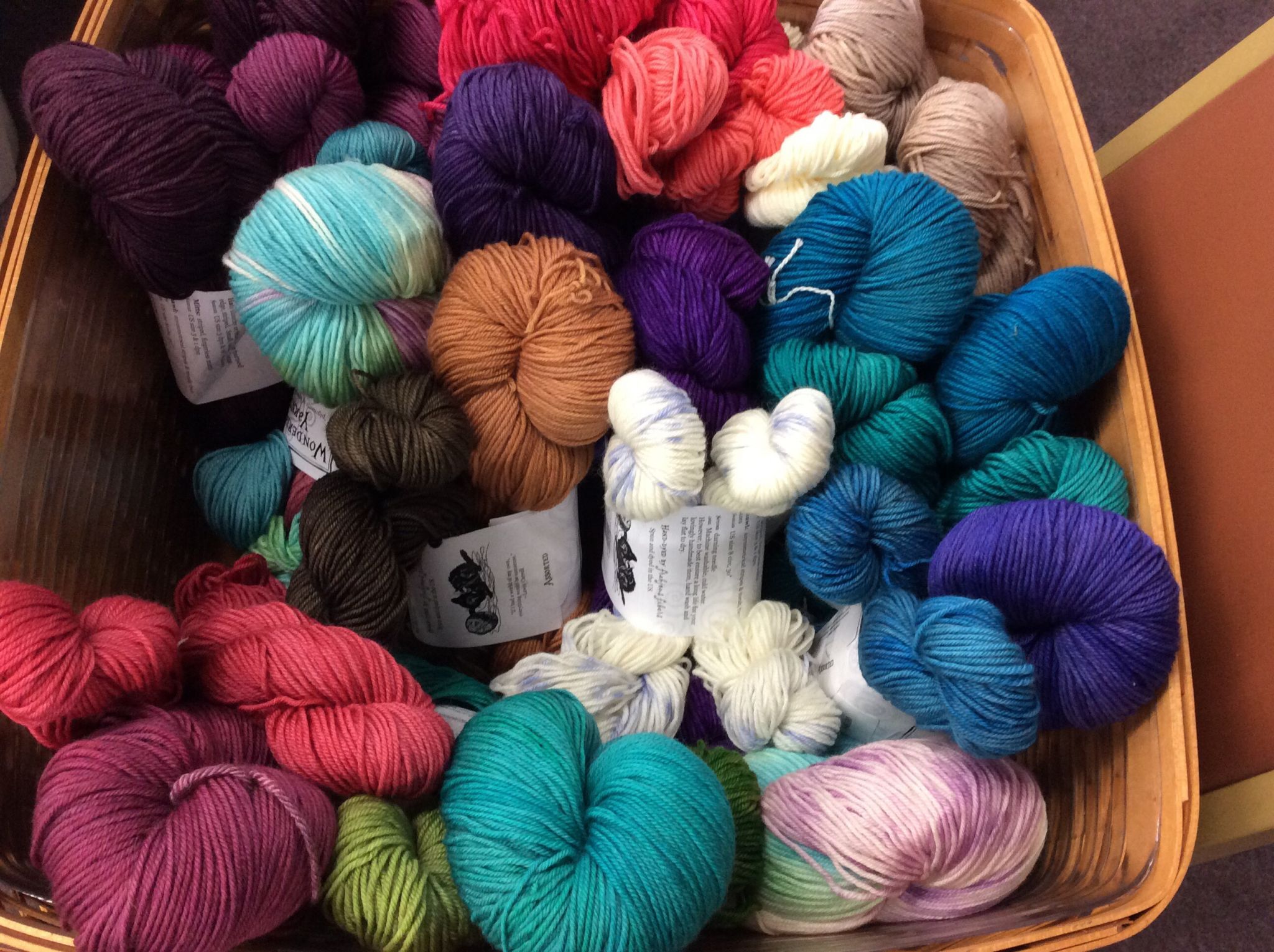 NEXT OVERNIGHTER- DEC. 3- 7:30 PM