Yarn crawl yarn will be in the shop on Monday ( call first if the weather is bad), and we have extra skeins in case you did not preorder. Remember that the yarn will go from $27 to $29 the day the crawl starts.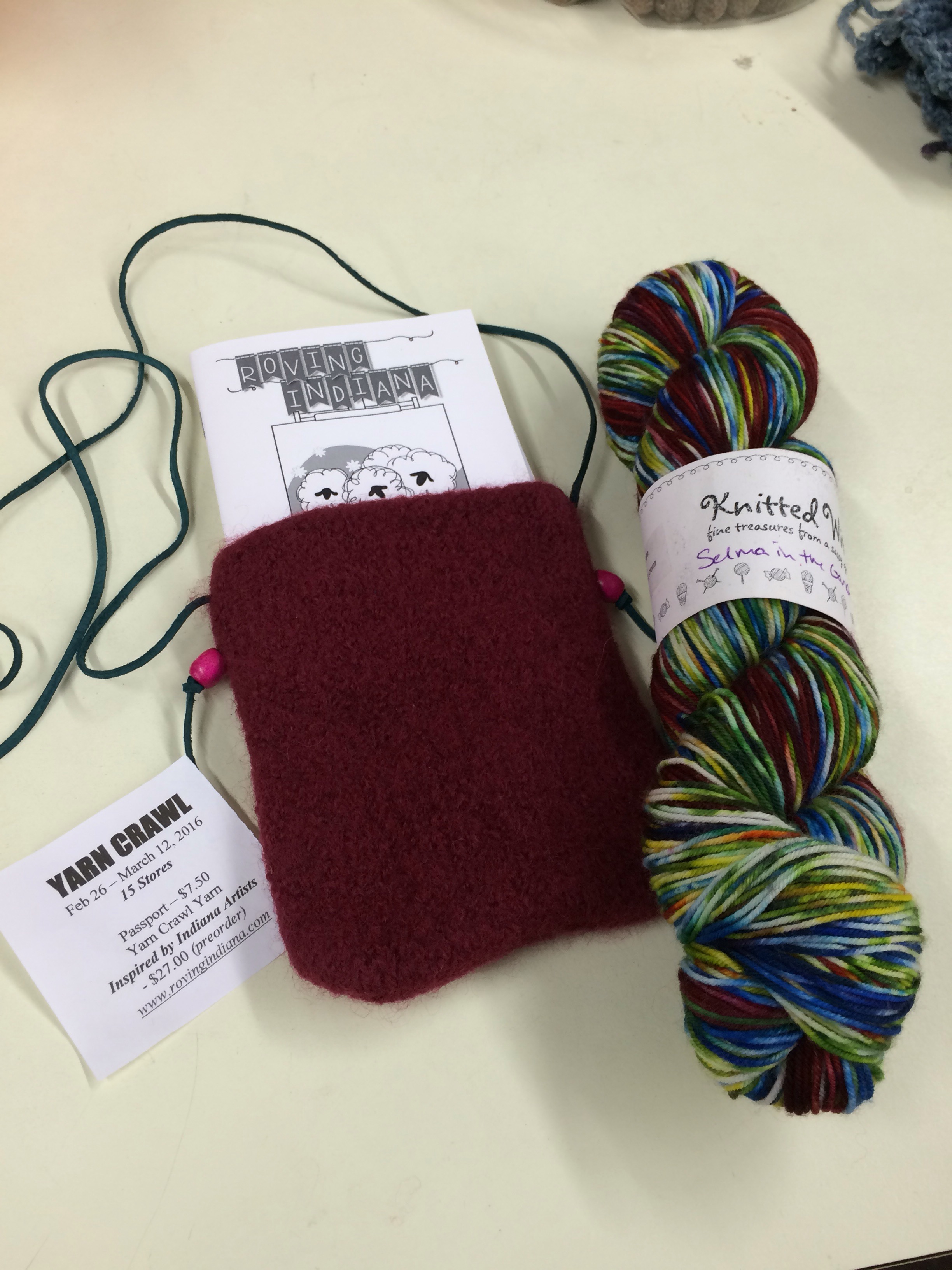 Are you guys ready to put your diamonds together? How about if we meet next Saturday which is the 20th of February at 10 o'clock and I will show you what is the next step.
Are you wondering how you can recycle your plastic bottle tops? Well, we are collecting them for Debbie L's granddaughter. Her school is collecting them to recycle into a Friendship Bench for the playground. If you want to bring yours into the shop we will pass them on to Debbie. All tops will work-pop, milk, water, even peanut lids will work! ThNks in advance!
Overnight this Saturday. We will be knitting pouches for your yarn crawl passports. If you are not going to do the crawl or do not want to make a pouch, that is fine. You can come and join us and knit on whatever you would like!