SO EXCITED THAT THE NEW FALL YARNS ARE COMING IN!
Here are some of my favorites. There are more pictures on the Website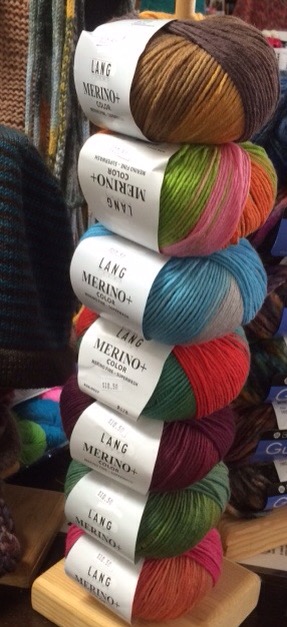 I admit that there are no patterns iN the new Lang books using the Merino +, but man do i love the colors! It knits up at 17 sts for 1″ and has 200 yards! I'M sure there are a gazillion patterns on RAVELRY that will work with this yarn. Did I say how soft it is? Way Soft!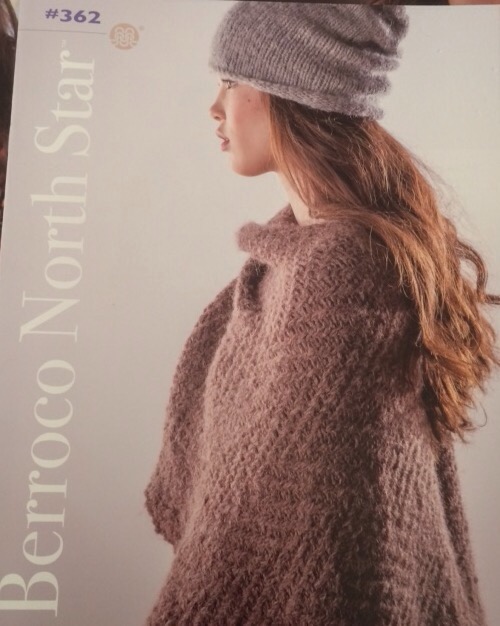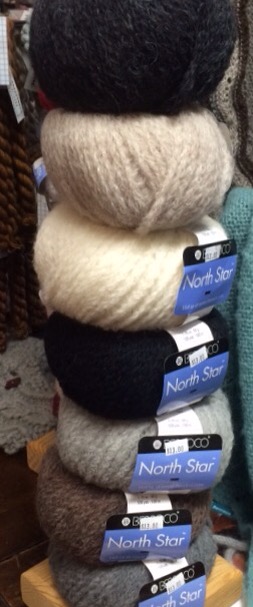 The hat knit out of the NORTH STAR yarn is a must have for every college student whether they go to a school in a cold climate or not! IT WOULD BE GREAT FOR ALL OF US AS WELL!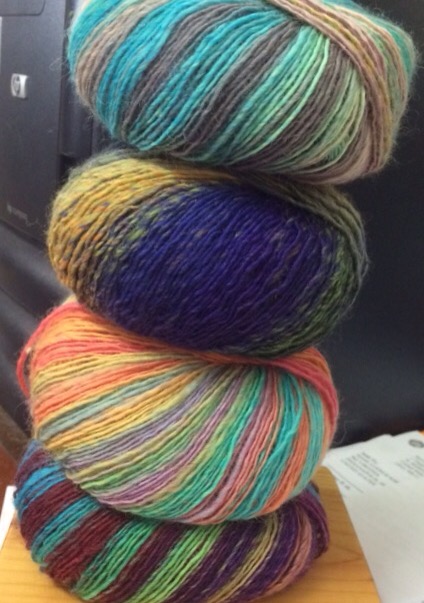 New colors in Mille Colori Baby! The ZIC ZAC shawl from RAVELRY is still really popular!
F.Y.I. IT IS OUR UNDERSTANDING THAT VOGUE LIVE WILL NOT BE IN CHICAGO AFTER THIS YEAR. SO IF YOU WANT TO EXPERIENCE VOGUE YOU NEED TO GO WITH US ON OCTOBER 3RD! SEATS ON THE BUS ARE JUST $55.00 ROUND TRIP.