I HAVE BEEN REMISS IN HOW LATE THIS IS GOING OUT!!
1. The ROVING INDIANA YARN CRAWL is starting tomorrow! We have the pre ordered yarn and passports. I also have some extra of both of those items! The price for the Yarn Crawl yarn goes up to $34.00 on Friday.
2. Tiana, with I FEEL LIKE DYEING, will be here on Saturday with here gorgeous yarns. She will be here from 10 am- 2 pm! Stop by and grab some!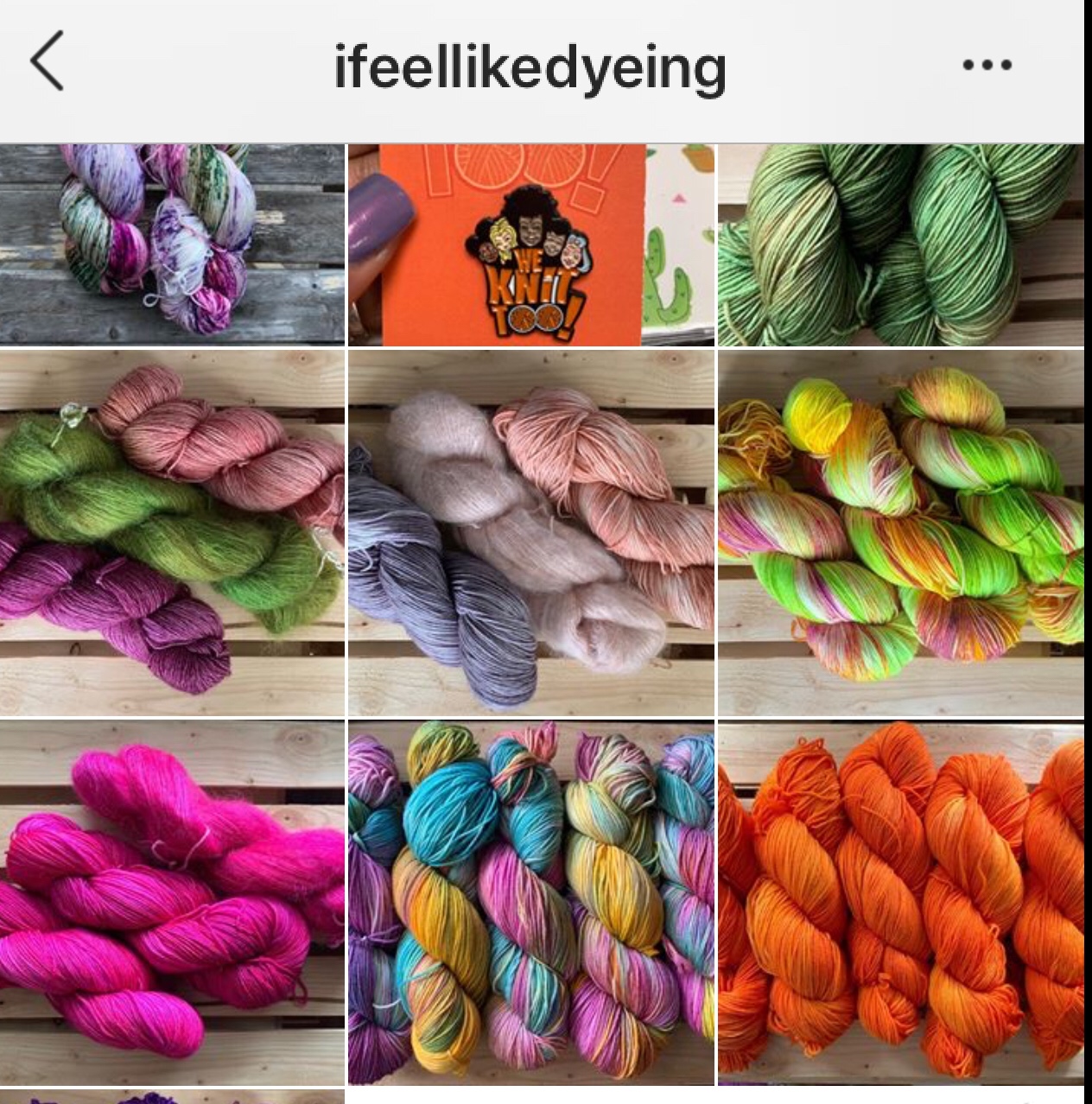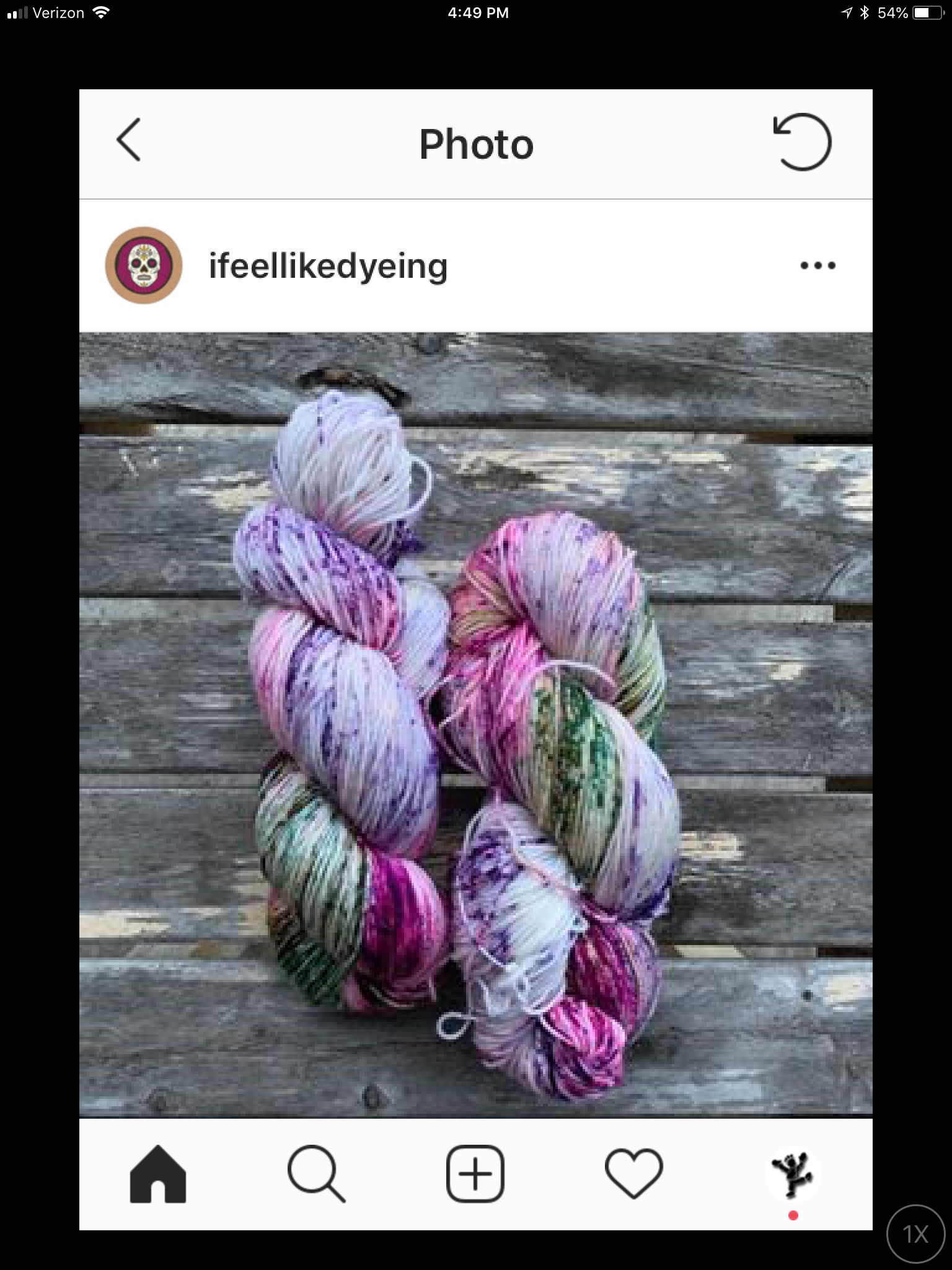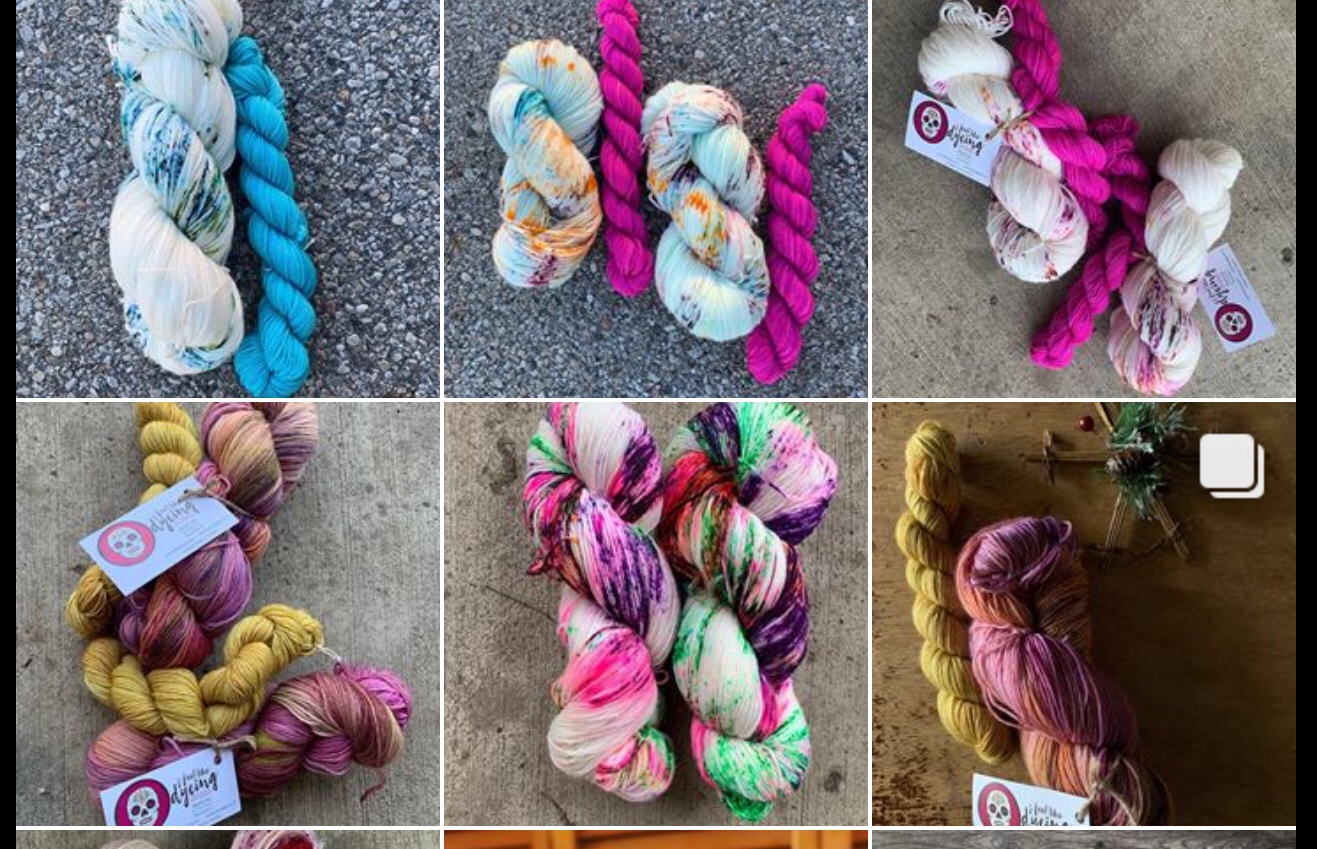 Here are a few of examples from her instagram!
3. OVERNIGHTER– THIS SATURDAY FROM 7:30-? COST- $20. PLUS A SNACK. I will get sodas and pizza!
4. Jennifer from Bur Oak Studio will be here with her amazing earring, shawl pins and other fun goodies on Saturday, March 9th!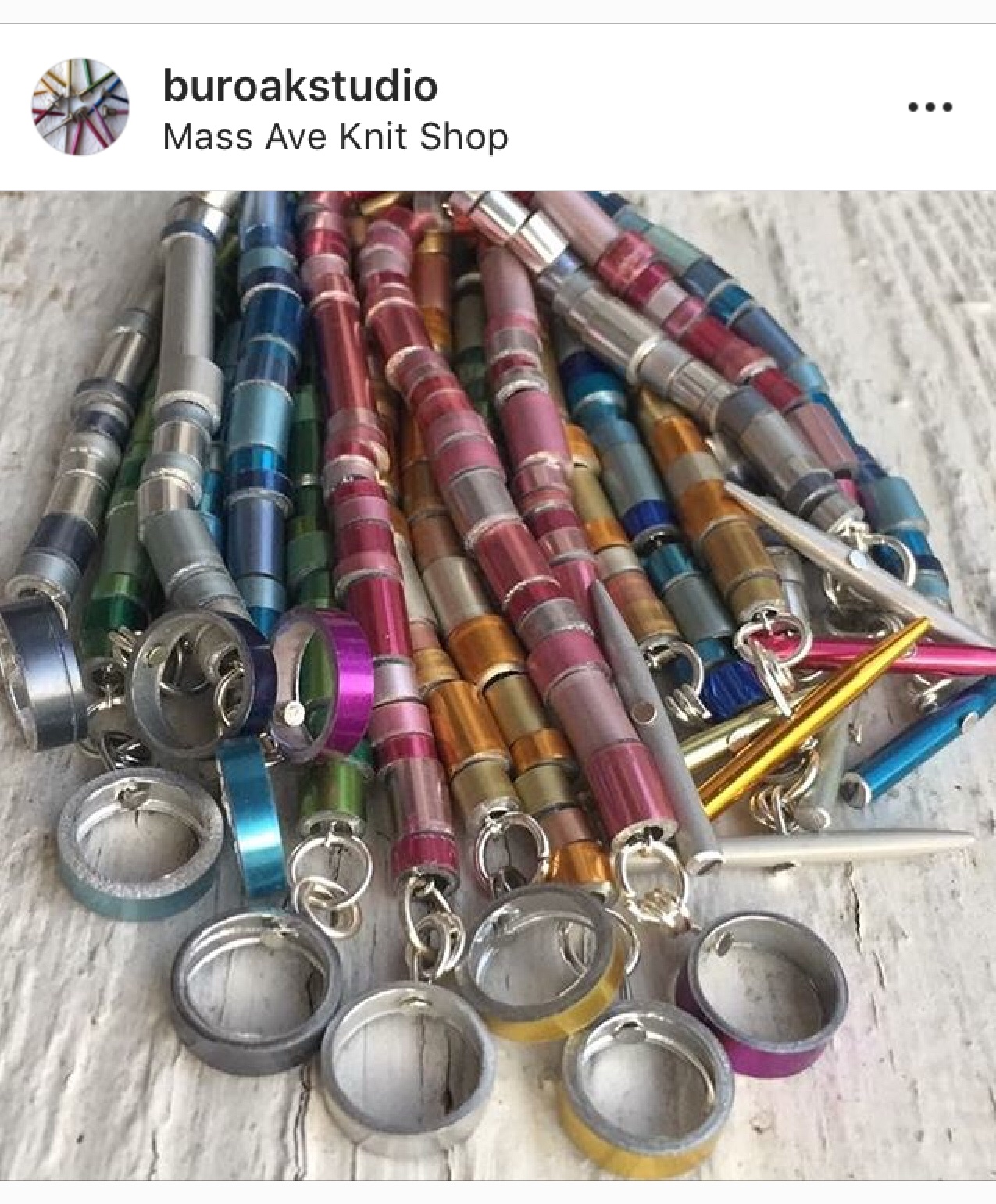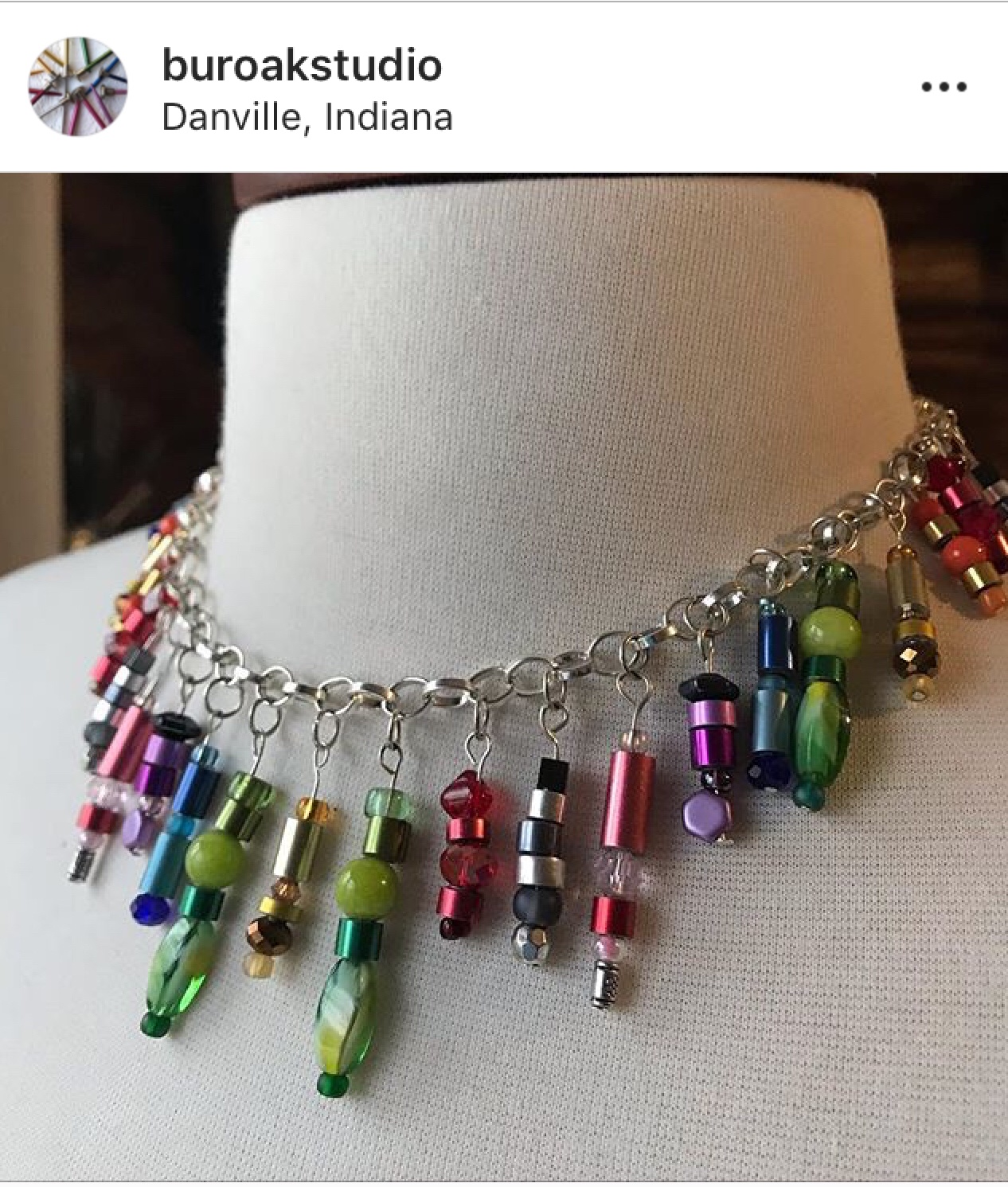 4. NOTHING BUT KNIT! Yes we are joining in with the 2021 hat project for the NBA All Star Game in Indy! We will be hosting a HAT KNIT NIGHT Monday, April 12019 from 6-8pm! I will order pizza! We have yarn if you need it. You will also get (while hats are being collected) a 10Slip 3 sts back to left hand needle. Discount on hats made with yarn that is purchased at Mass. Ave. Knit Shop! Make sure you save your receipt (or have whoever is ringing you up put it under your name!
5. In Store Retreat is just about 1 month away!! Price for the weekend is just $25.00, but it will go up to $35.00 on March 23!! Also, we were sold out in the fall, so don't delay!!
Dates are: April 5-7
Call if you have questions!