Hey, Happy Friday Knitters!
Just taking a break from working on the website today. We had an issue where some of the color pictures from a couple of items disappeared (bad Square). And I wanted to take a quick minute to remind you of the trunk show tomorrow from Wabash Woollen Works. They will be visiting tomorrow from 11-4 at the shop and Susan is going to blog on her Instagram and Facebook. I've included some photos from WWW along with some great items that Susan and friends have whipped up using the great products they offer. If you have a chance please stop by and check out their products. If you have other plans, follow along on Instagram or Facebook and if you see something you like, give the store a call!
We did a trip up to see their place earlier this summer (masks on!) to check out their amazing space and get a detailed look at all their wonderful products. Known for their fiber mill, fabulous natural dye, and beautiful outdoor gardens; WWW is really a place you should add to your "MUST SEE" list. We're honored to have them come visit us for a trunk show. Hopefully this spring we'll be able to organize a bus trip up to see them in their beautiful home in lovely Wabash!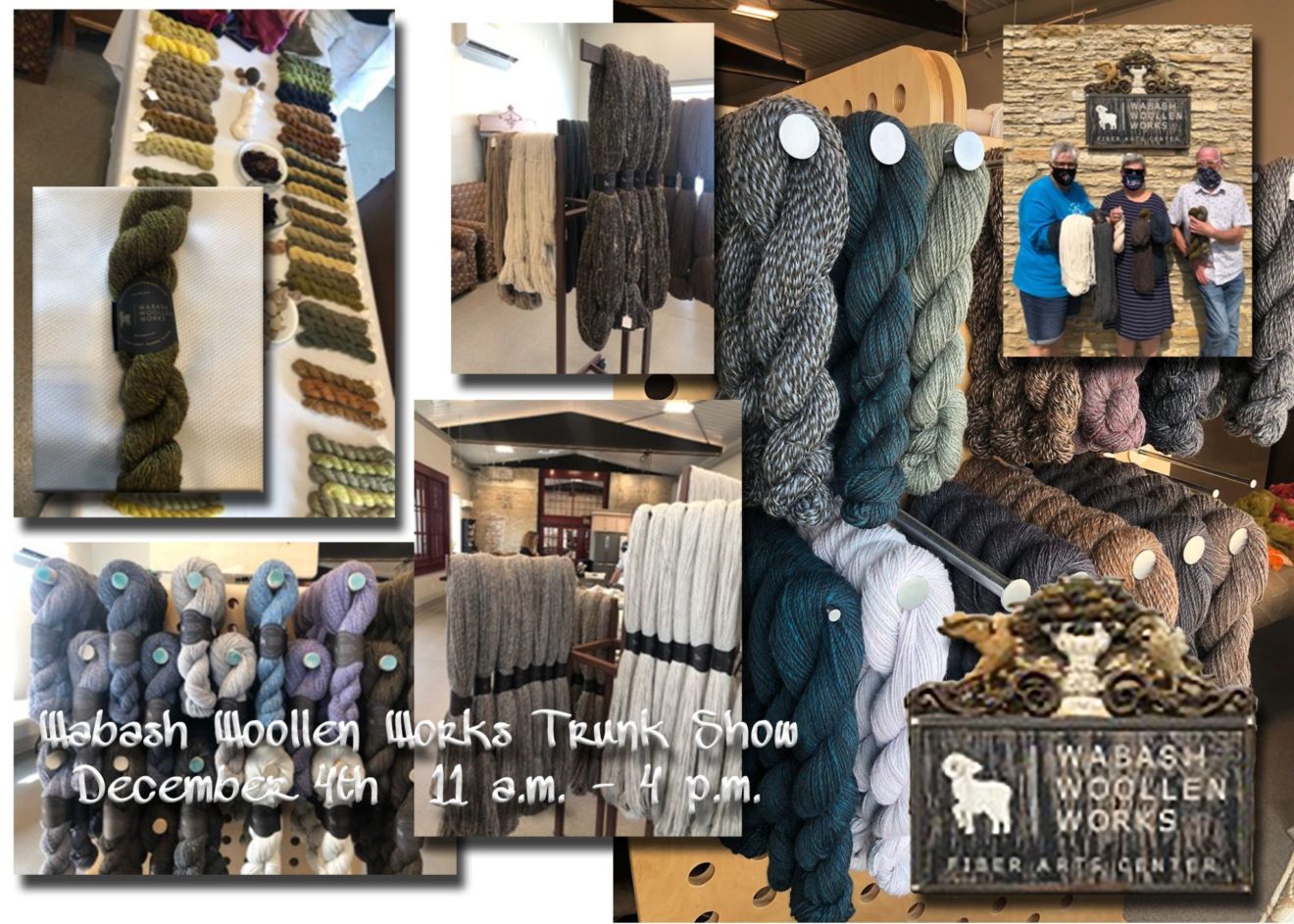 The ladies were busy on vacation and knitted up some great things with fiber from WWW:
Our lovely Liza is modeling Double Chevron Cowl by Meg Myers from Classic Elite done in her Wabash Woollen!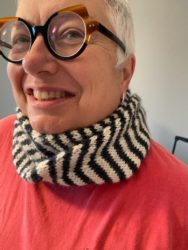 Kelsey is modeling "Windschief" by Westknits.
Check out "Painting Bricks Cowl" by Stephen West done in WWW fiber! Isn't it amazing!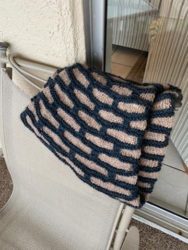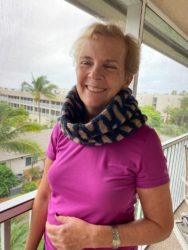 And Susan designed a great cable knit hat for her WWW. The yardage with WWW products is amazing, the cream yarn in this picture was actually enough in one skein to knit two cable hats and Liza's cowl from above. This yarn is the real deal and a GREAT deal at the same time. Locally produced (carded, spun, etc) all in Wabash!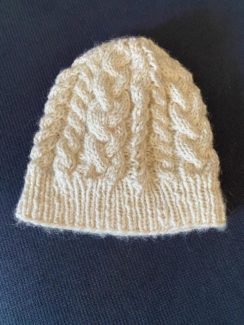 While we're chatting, I have a special surprise that we're working on for 2021! We will be offering a subscription discount program for MAKS. We'll roll out the details very soon, but for a low subscription price, you will receive a discount for the ENTIRE year of 2021. We will allow for some exceptions to this discount, and all the details will be in an email we'll be sending out to you in the next week or so.
Have a great weekend, and join us tomorrow for Wabash Woollen Works!