2000 followers!!
With that comes a change in the blog processing!! So you may have seen some of this information already on the website or through facebook, but emails were not sent with the original post! So, here is some old news and some new news!!
1. We now have ROWAN WORSTED SUPERWASH ON SALE FOR 20% OFF! We are clearing out the Rowan to make room for a softer Merino superwash from Cascade! We still have a very large selection of colors with sweater amounts, but this yarn will go quickly! Because we are clearing it out, this yarn will not returnable.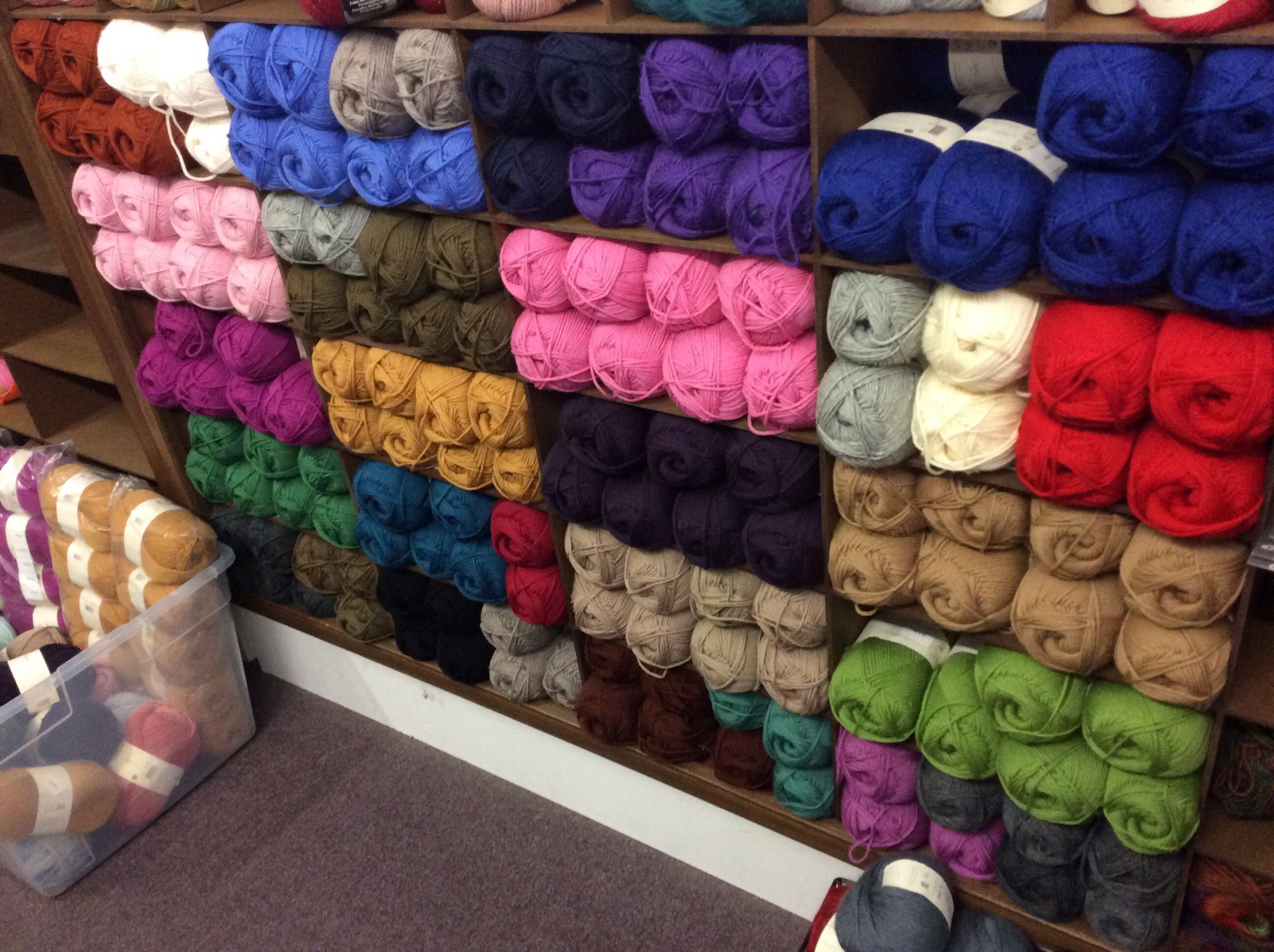 2.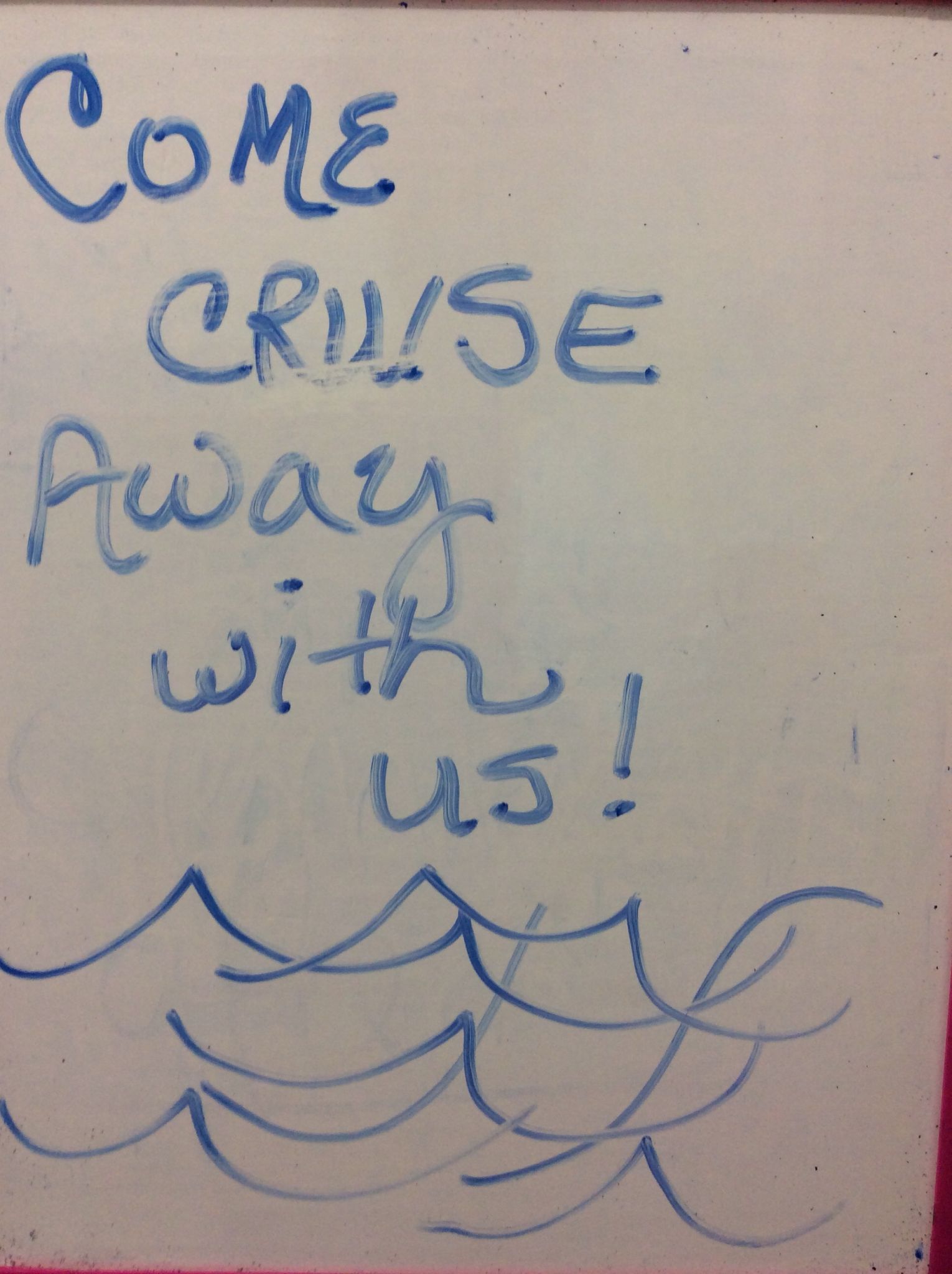 Thanks to all that made it to the meeting for our Mass. Ave. Knit shop Cruise 2019 last week ( actually a couple of weeks ago)! We had a number of new people sign up that night!! So all of our original reserved rooms are filled! Good News, Debbi Claxton, our travel agent, was able to get us 4 more rooms at our original price. Two of those has been taken, so we still have 2 rooms at the lower price ( as far as I know)! Debbi also reserved 4 extra rooms, however they are at the current price which is $335. more per person in a room!
So, If you are still thinking about joining us, call Debbi (305) 964-7600 and reserve one of the 2 lower priced suites! All 6 rooms still have the drink package attached.
Call the shop if you have any questions.
You should have received and email from Cindy if you are already signed up. Call the shop if we somehow missed you!!
3. Something new from Cascade Yarns! Love these colors! ECO + now comes in Peruvian Tones ! This 100 % Peruvian Highland wool is super soft and lightweight for the guage of 4-4.5 st to and inch! It also has great yardage- 478 yds for just $24.00.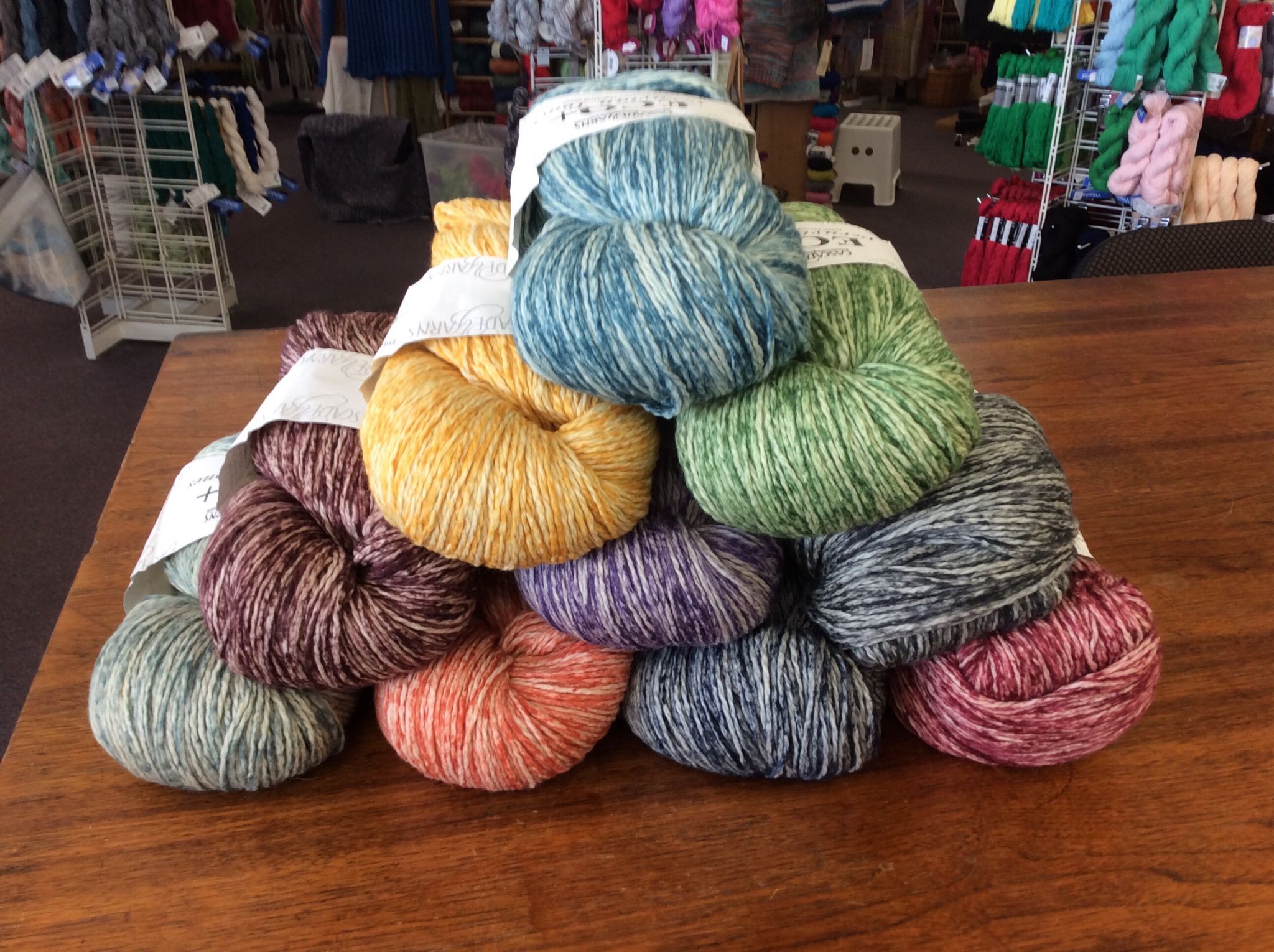 Here are some new colors in the Heritage Paints!!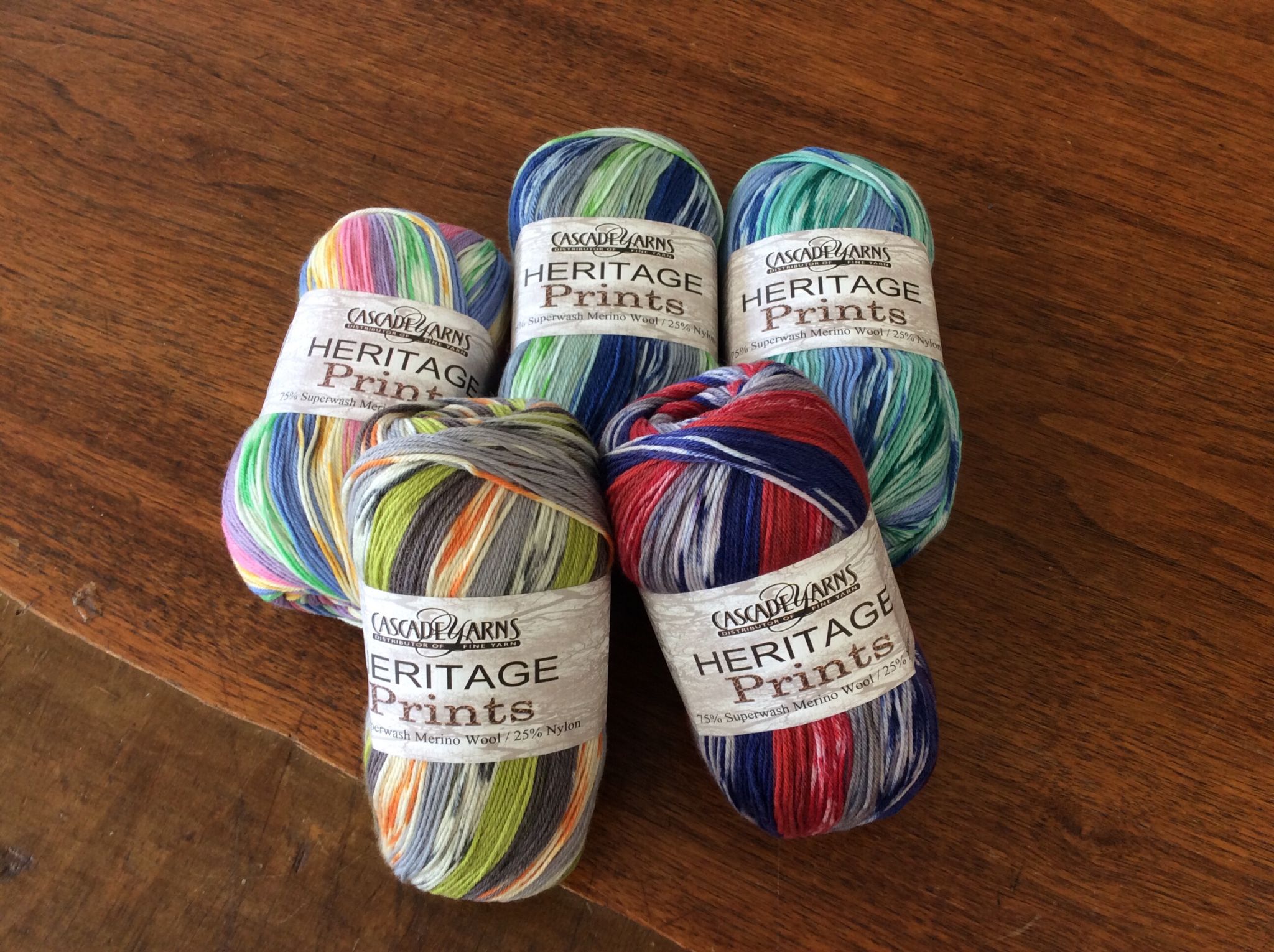 We just received our 2nd shipment of the May color way in the Baah Lajolla!! The first shipment sold out in 4 days!! Don't miss out on this amazing SPRING inspired color!!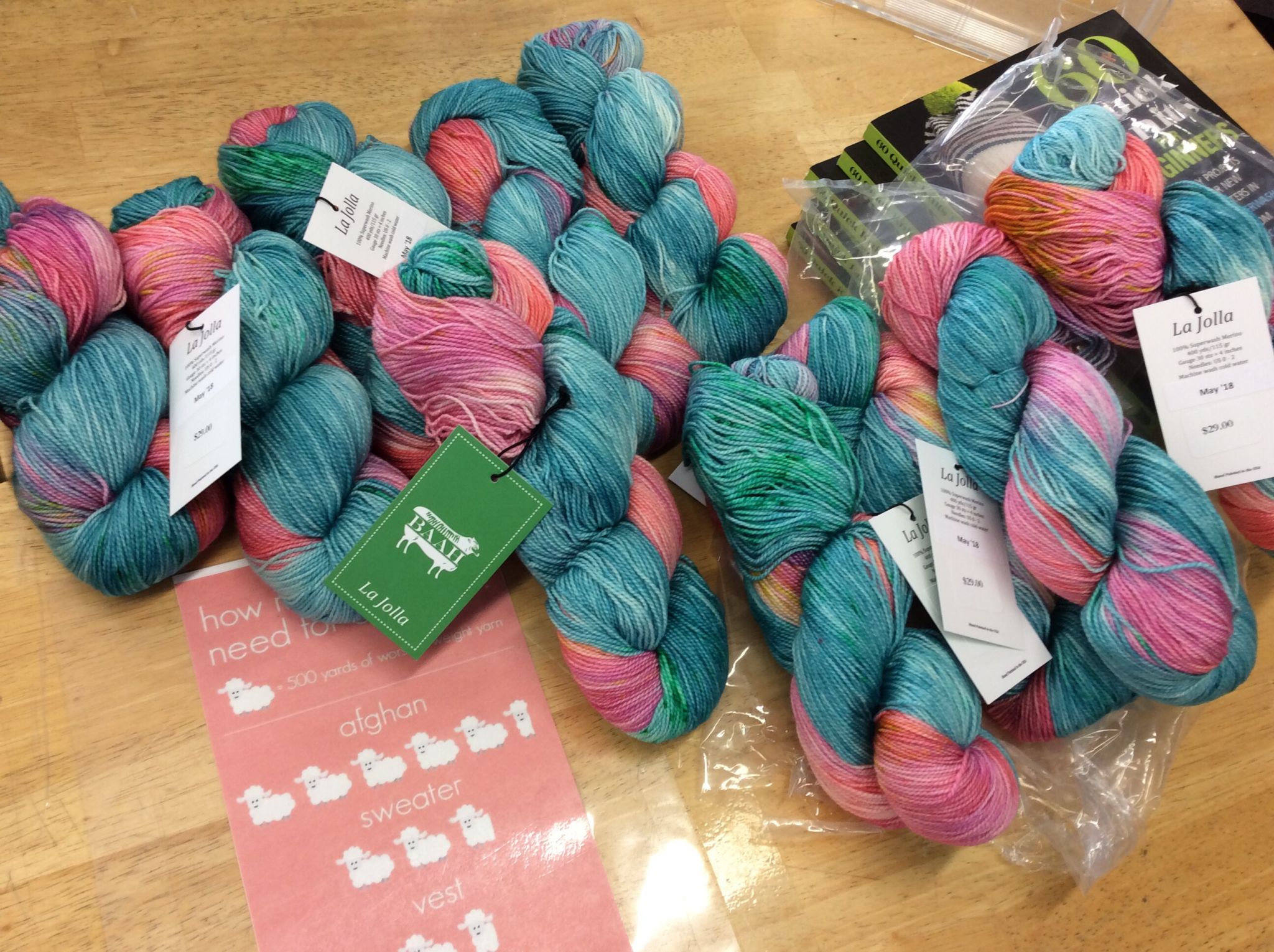 Also, back in stock are the Hug This blanket kits!! Come in and grab one, because they will go really quickly!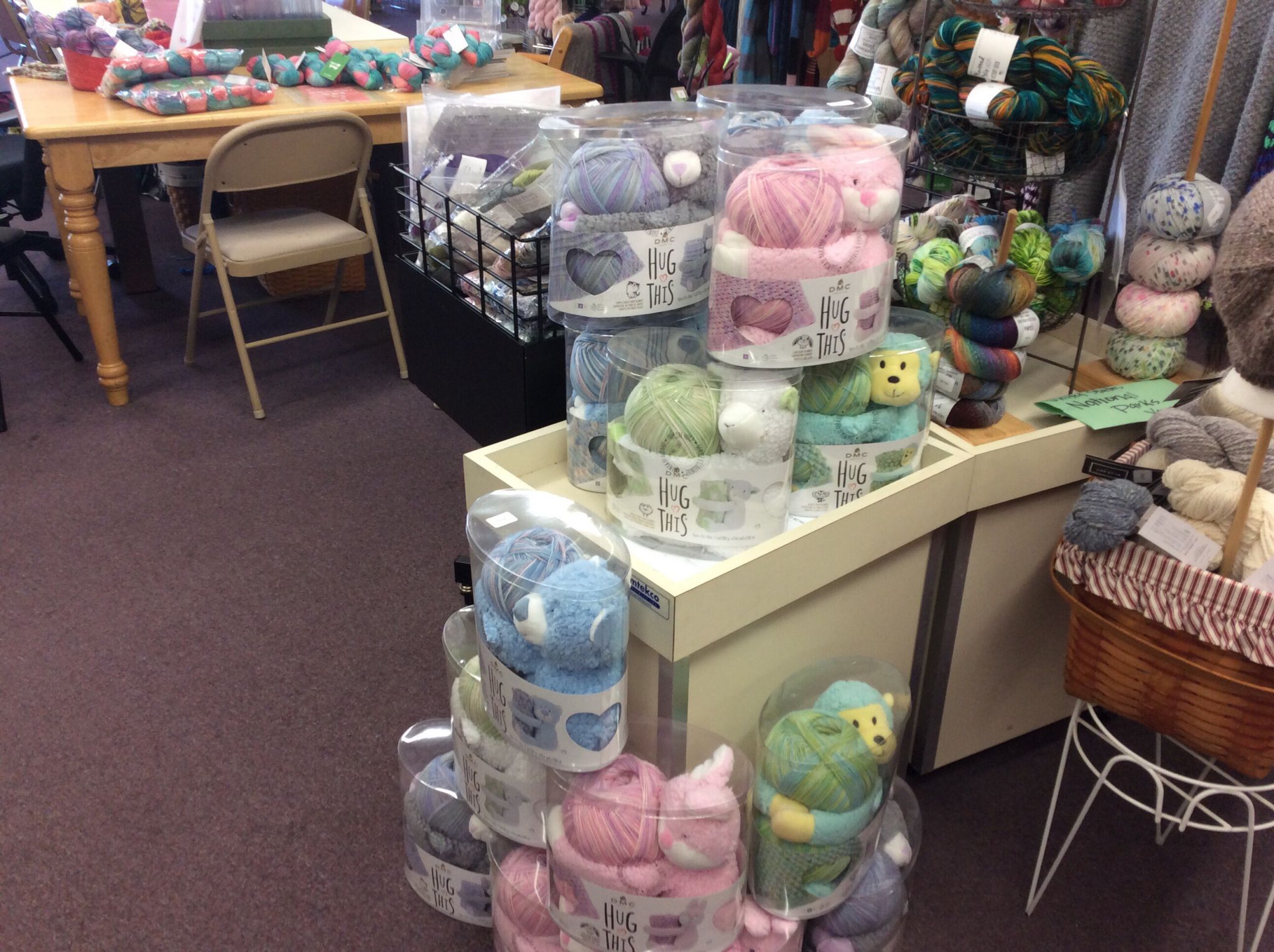 Have you signed up for the KNITTING AT THE INDIANS GAME? We will be going to the game Sunday, June 24. The game starts at 1:30. I have 25 group tickets reserved! Come in or send a check (include your email so I can let you know I received your check) to get a ticket!! Tickets are $14.00. And yes, we will be bringing our knitting!!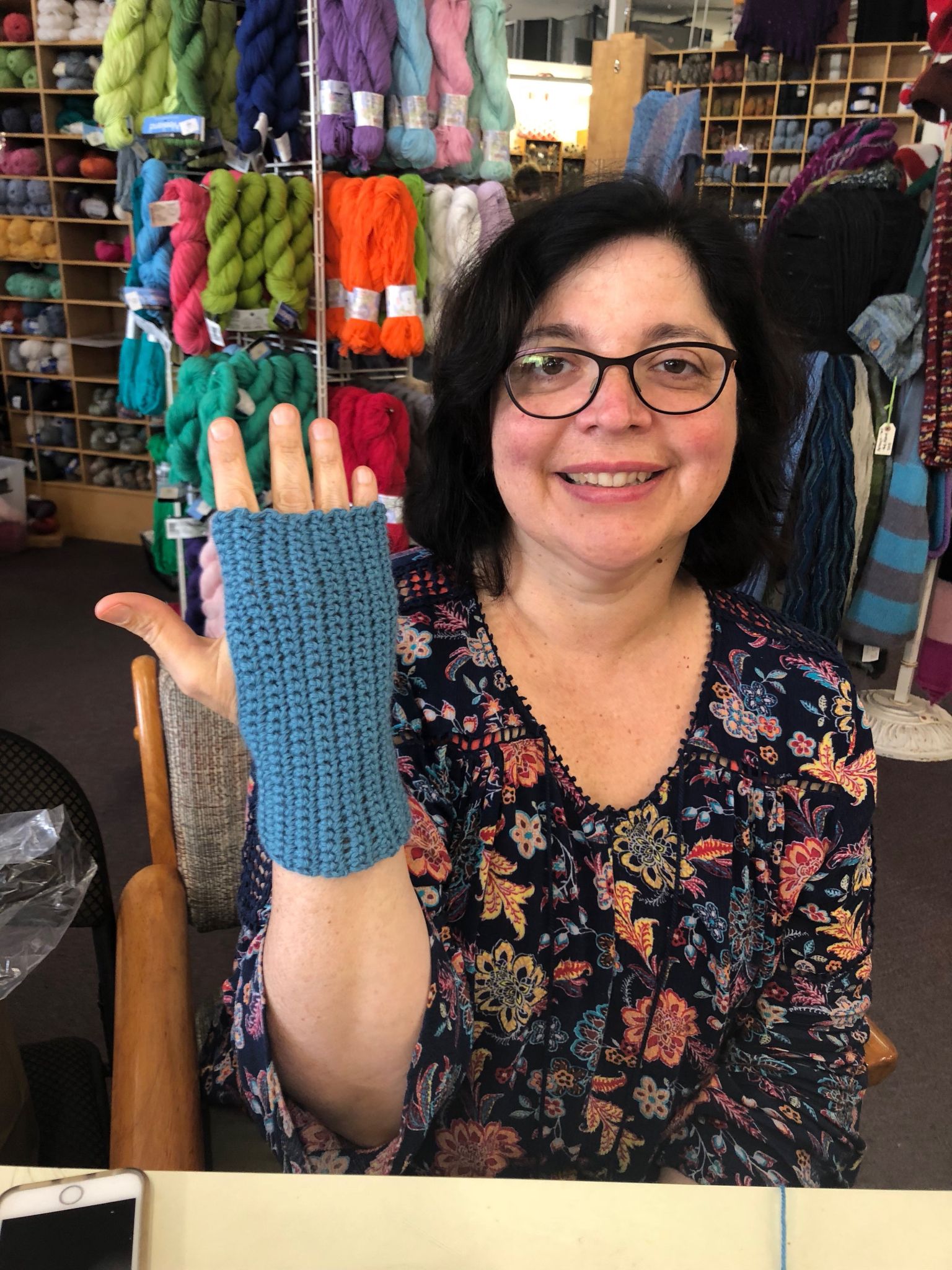 The next BEGINNING CROCHET CLASS is scheduled for Saturday, June 2 at 10 am. You will make a pair of really easy fingerless mitts! Cost is $20. plus materials! Call the shop to sign up! These make a great holiday gift idea! It will be cold before you know it!!
We will meet this Saturday morning at 10 am for the 5th and final clue of the ADDITION BY SUBTRACTION MKAL! Hopefully we will find out who the murderer is and what to do with our dropped stitches!!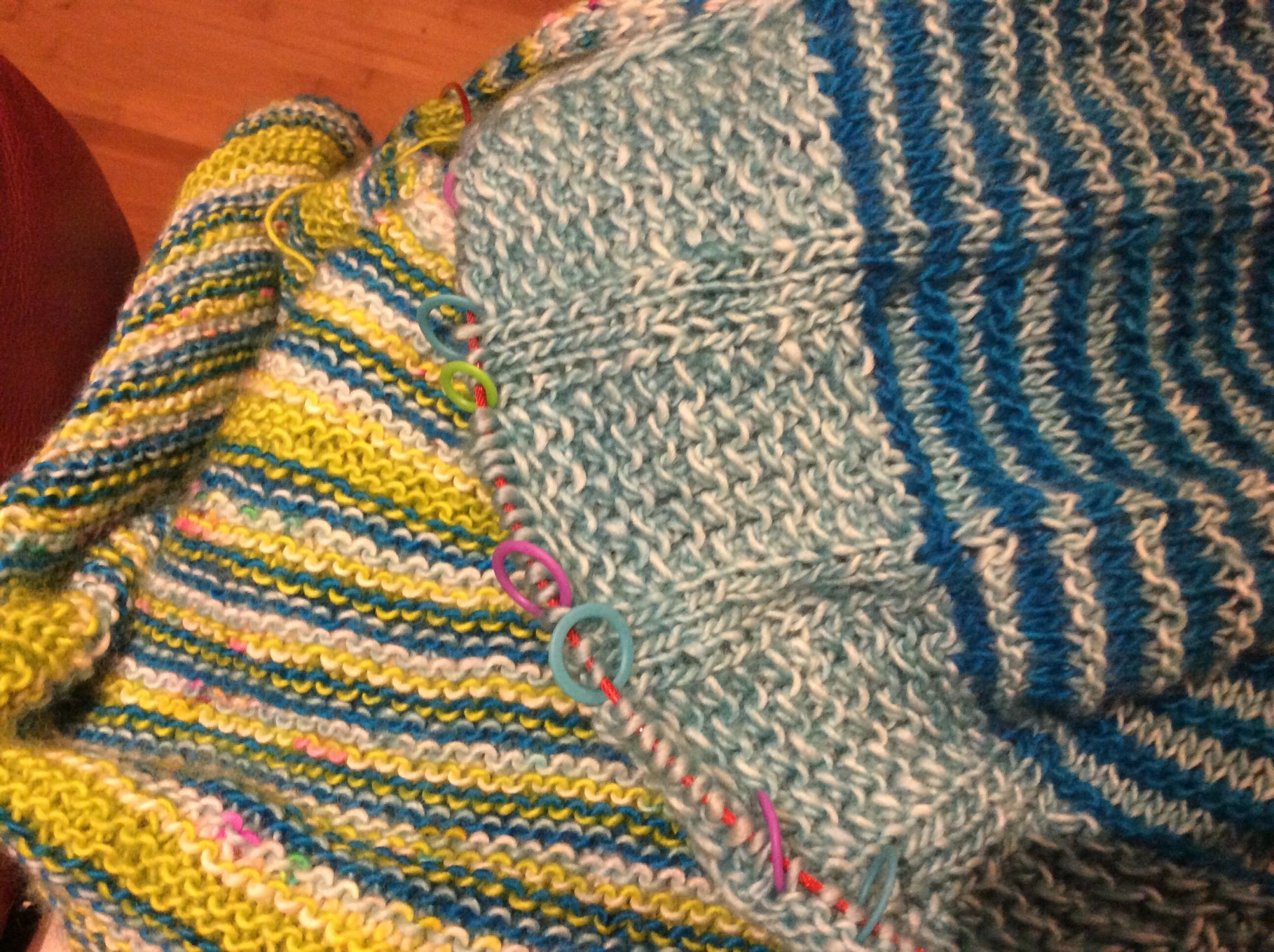 We will also take pictures for our finished shawls!! ( just a little pressure)
We will be closed Monday, Memorial Day! Saturday and Sunday will be open regular business hours. Have a safe Holiday!