First, I am NOT closing!! I am putting the building on the market and looking for a smaller place that is not on Virginia Ave. So Don't panic!
More importantly, I want to thank all who joined us for the Super Knit Weekend! It was a small but mighty group!! I really enjoyed it and again, THANK YOU!!
Next event for us is the annual Roving Indiana Yarn Crawl! We have knit some really impressive, I think, Samples with this years yarn!! There are 2 options for this years yarn that was dyed for us by BaH Yarns! We have a SMALL STRIPE, that we knit in a cowl designed by Andrea Mowry. We used 1   SMALL STRIPE and 1 contrast color (100 gr).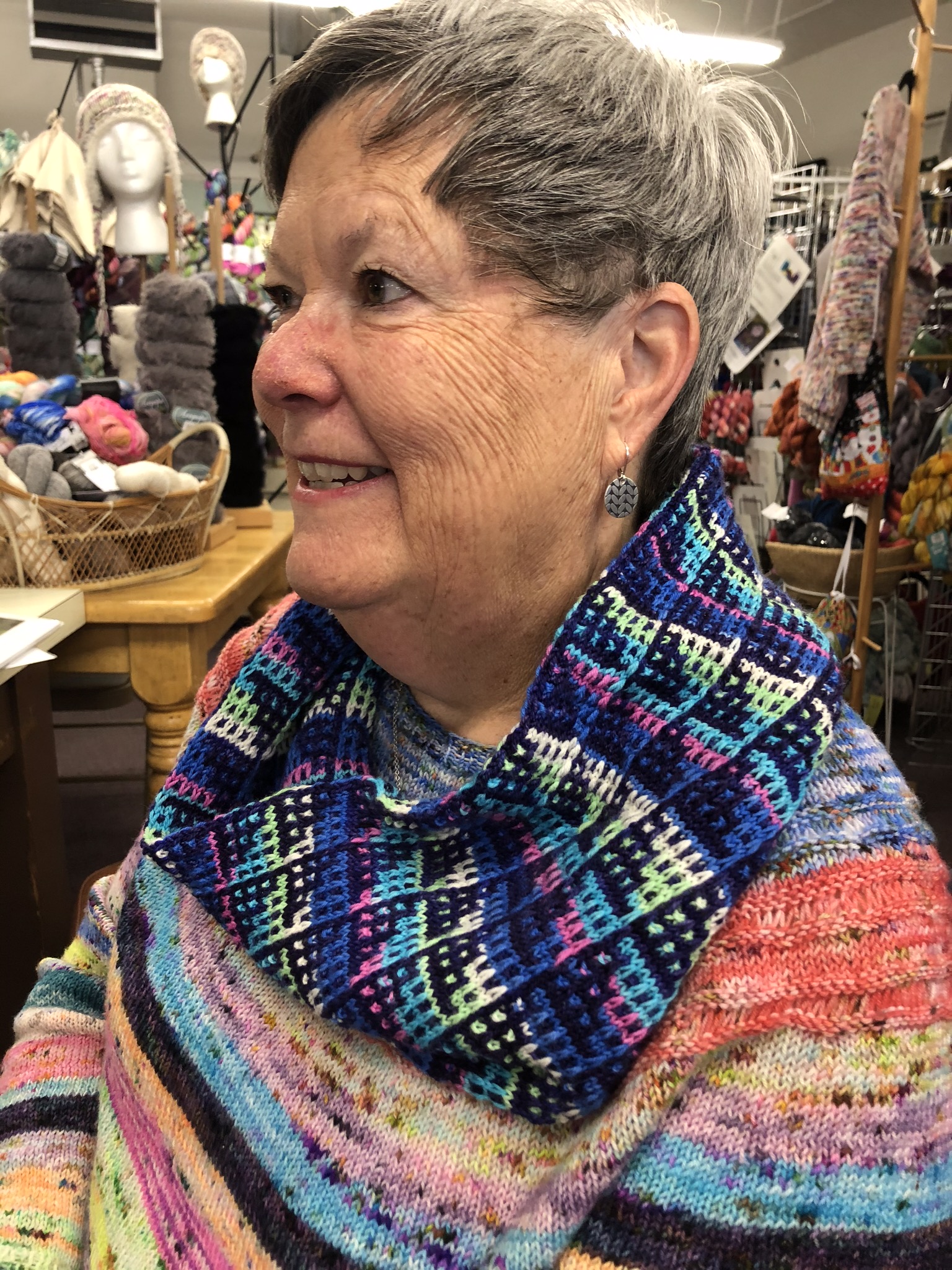 And BIG STRIPE, that we used for  the Butterfly Shawl – Papillon by Marinja. We used 2 skeins of the BIG STRIPE and 1 skein of contrast color (100 gr).  I will have a class to make this project.  I do not have dates yet, but call the shop to get on the list if you are interested.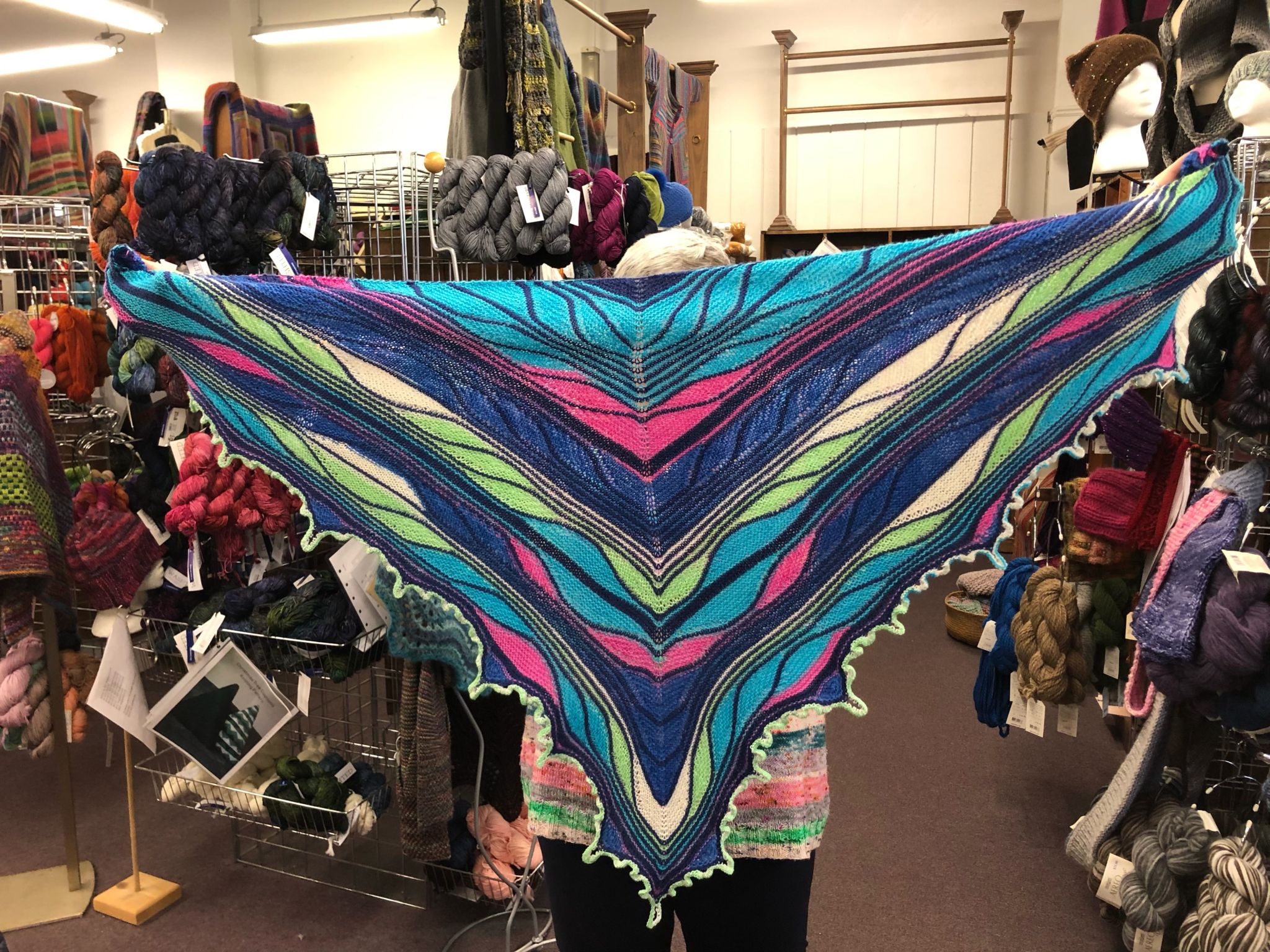 I HAVE A LIMITED AMOUT OF BOTH OF THESE YARNS, SO CALL AND PRE ORDER YOURS NOW!! Both options presale cost is $32.00 per skein.  If there is any left when the crawl starts, the cost goes up to $36.00 a skein!
THE YARN CRAWL DATES FOR THIS YEARS ARE: Feb. 28- March 8, 2020.
Passports are still just $7.50.  That gets you 10% of any yarn in any participating store (except Yarn Crawl Yarn) during the crawl.  We should have our passports this friday! You can call the shop, or come in to preorder passports and yarn.
Check out Rovingindaina.com or go to our facebook page to see stores, pictures of sample and to get other info! Passports will have store hours and locations as well.
Starting now, and through the crawl, we will have a Trunk Show from BAAH yarns!  We have a large supply of LaJolla, Sonoma, Aspen (cashmere blend) and Braids in LaJolla ( for knitting Andrea Mowry's What The Fade. Come in before they are all gone!!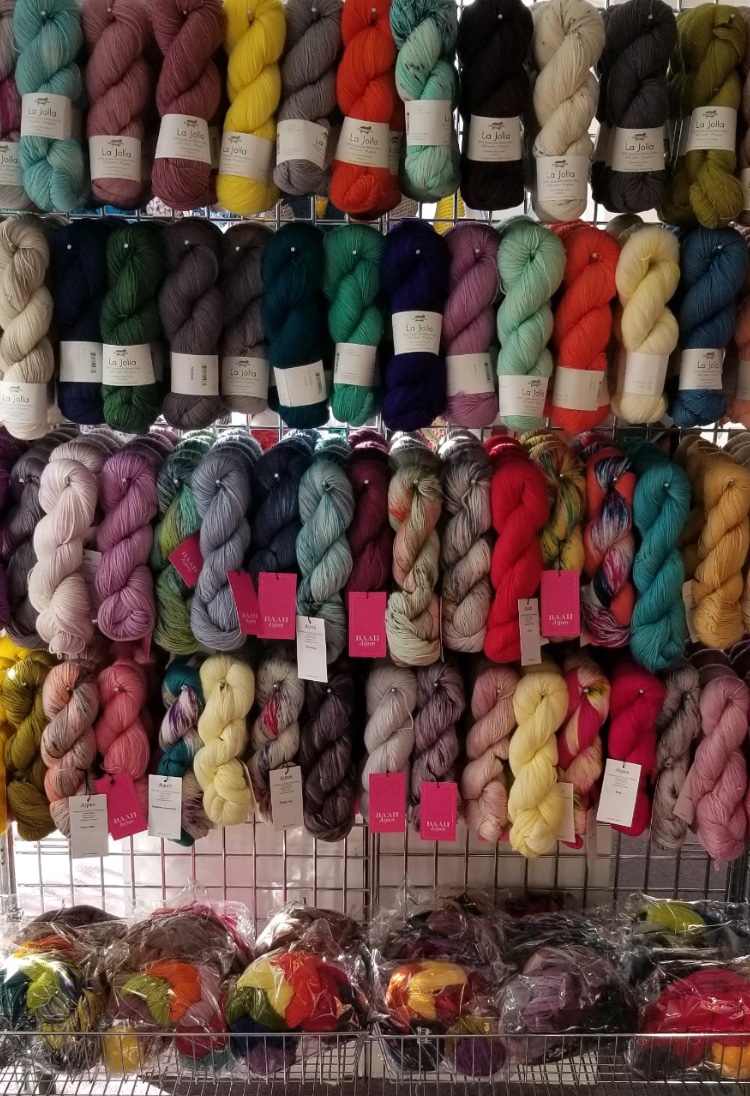 WHAT THE FADE has a bit of brioche and the just Stockinette st!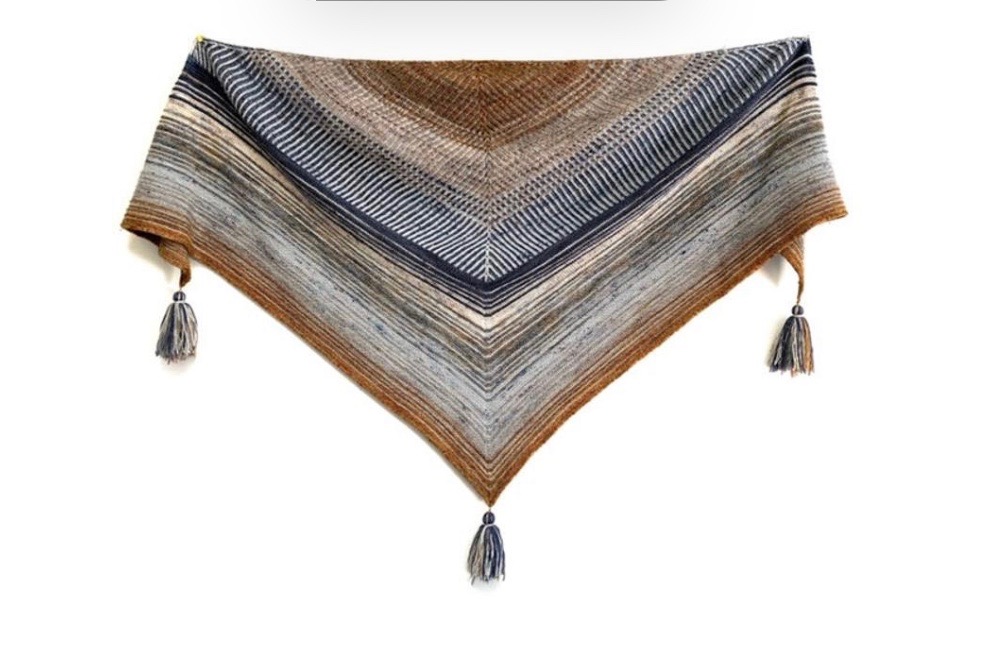 Dont forget the BEADS AND NEEDLES CLASS IS COMING UP!! Date is Saturday Feb 15th from 10-12. This is a really fun class, and you make a beautiful pendant!  Cost is $50.00 which includes ALL MATERIALS! Call or come in to sign up!