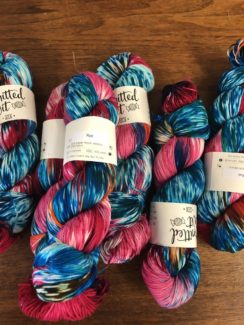 My plan was to close starting this Saturday, but the governor has moved that up to Wednesday of this week. So, I will be here today, Monday and Tuesday from 11-3 then we will be closed until April 7th. The scheduled overnighter is canceled for April 4th. I am seriously considering changing the retreat date. I will let you know. This yarn is the new HerStory from #knittedwit! I have 6 skeins.
I can ship until Tuesday afternoon.
Let me know if you need anything! New stock of Flexi Flip in both the metal and bamboo!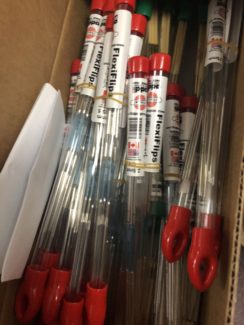 Here are our kits for the Full of Minis hat! The pattern is now a purchase pattern on Ravelry!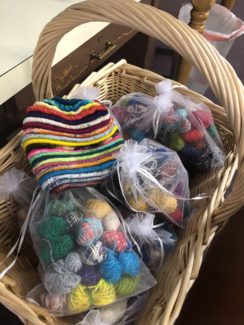 Kits cost $35. I am supposed to receive a box from Malabrigo tomorrow with RIOS. I will post colors coming on Instagram and Facebook. If you don't get those call me tomorrow and I can let you know what colors came in. Call me if you need anything tomorrow. I plan to make 1 last trip to the post office. THANK YOU ALL FOR YOUR SUPPORT DURING THIS TIME! ? P.S. HOPE THIS IS NOT TOO LATE! I AM HAVING WEBSITE ISSUES!!