The RETREAT is FULL! SORRY IF YOU MISSED OUT! NEXT RETREAT IS SUPER KNIT WEEKEND, Feb. 1-2, 2019. You can sign up now!!
Please remember that on Friday we can not park on the south end of the lot! We can park there on Saturday and Sunday.
Friday we have Brozinnis food truck!! They should be here around 5:30 and ready to serve around 6 pm. If you are not coming to the retreat you can still come and eat.
Also, come in saturday and see all our wonderful artists that will be here with their good!
I am asking for 1 more item to knit for our Christmas tree at the Historical society!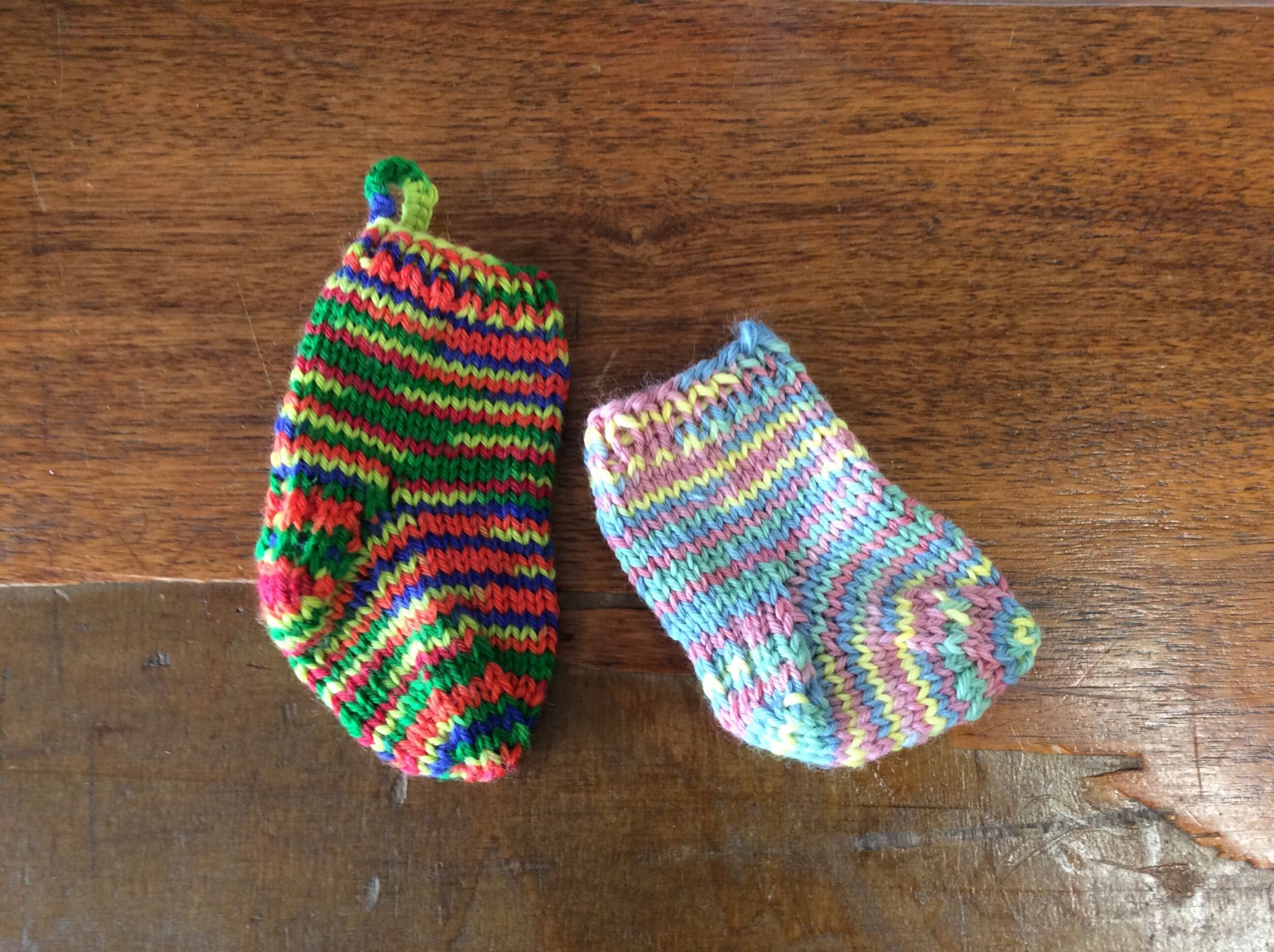 We have a mini sock pattern that retreaters (and anyone else) can do this weekend. They use size 5 double points. Shorts will work. Thanks in advance!
IT IS SOCKTOBER! We are collecting sock for HORIZON HOUSE this month! Please bring in anytime!
Who needs a bowl of eyeballs? EVERYONE!! Our knit eyeball kits are back! Just $2.00 a kit!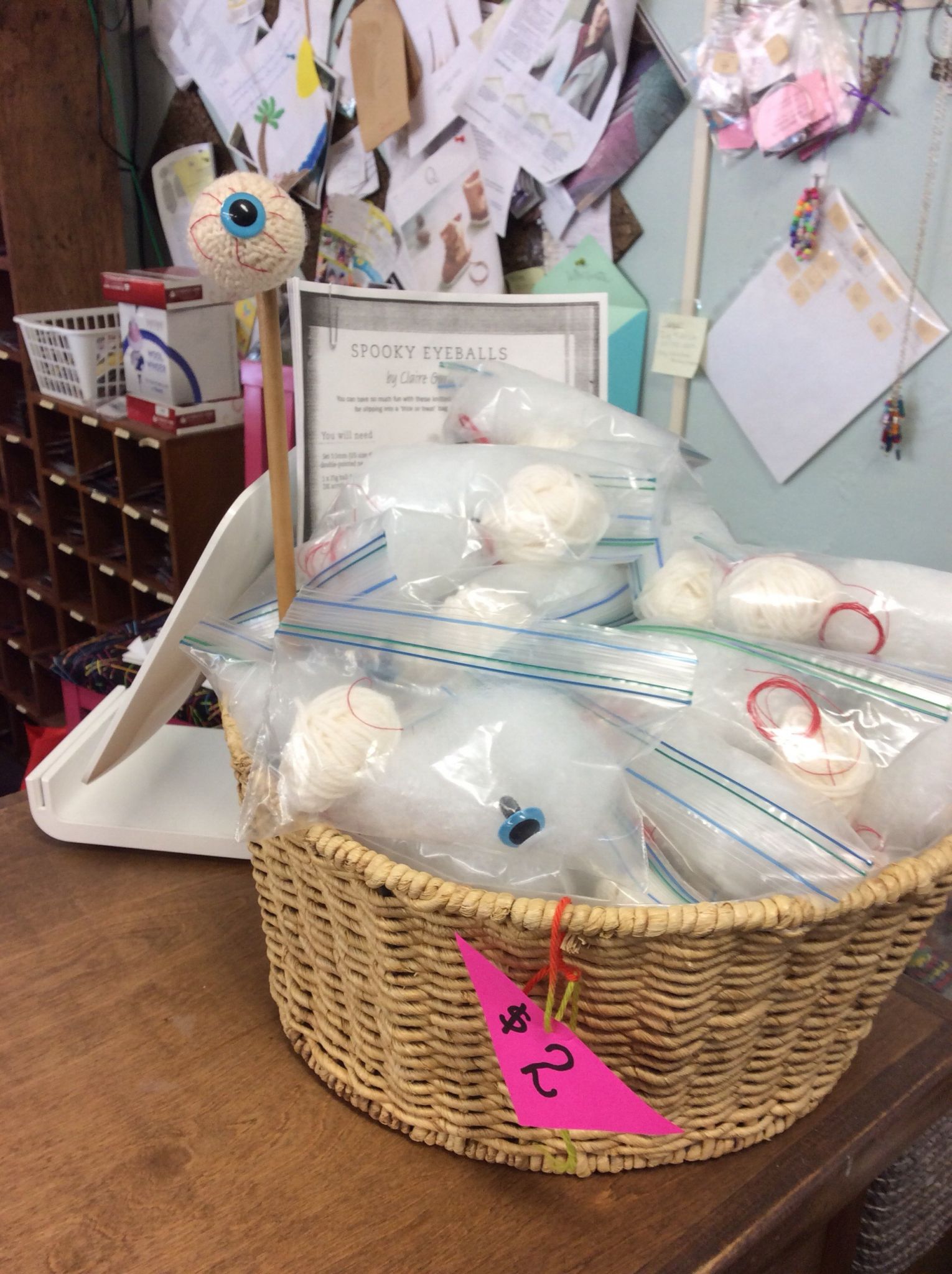 See you this weekend!