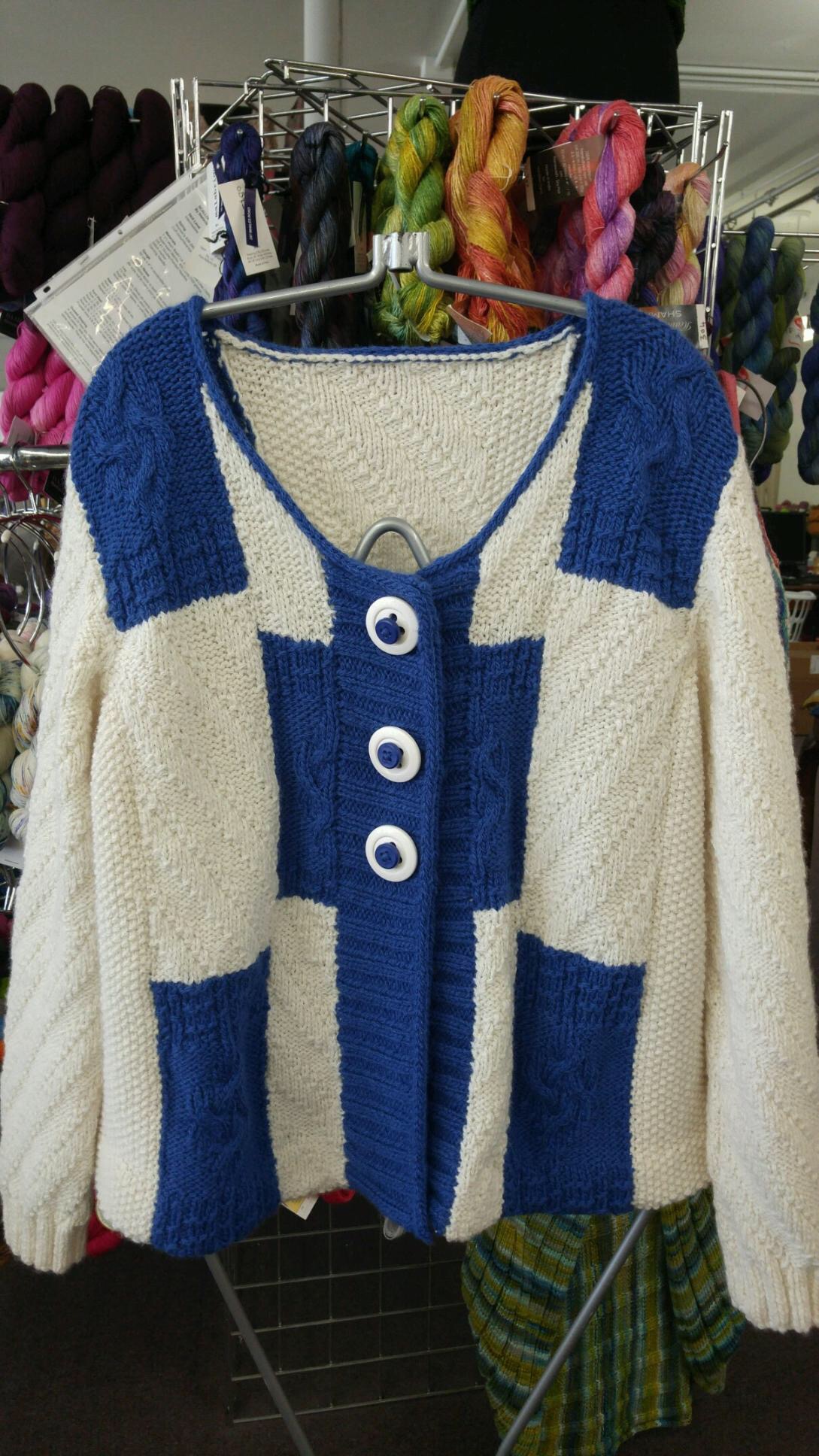 STITCH BLOCK SWEATER CLASS starts tonight! Class runs from 6-8 pm. This is definitely a project you want as a class! Jane Cummings has tweeked the pattern quite a bit! Classes also on August 10, 17, 31 and Sept 7. There is room in the class so show up tonight at 6! Class fee: $ 50. Plus materials.
Just in time for HALLOWEEN!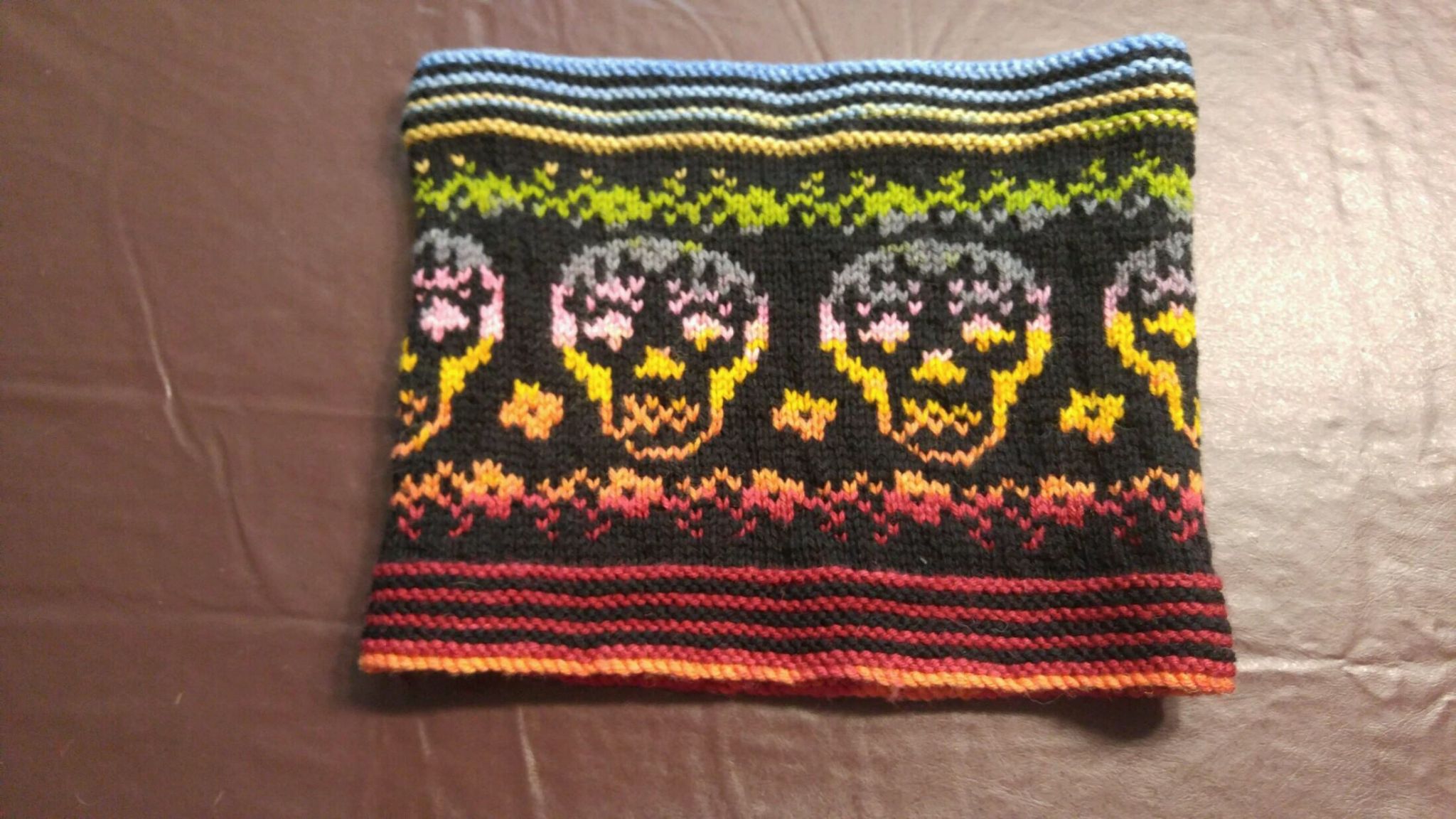 Learn FAIR ISLE knitting in this fabulous Day of the Dead Cowl! Date will be late September. Call the shop to get on the list! This class requires some homework before class, so don't procrastinate!