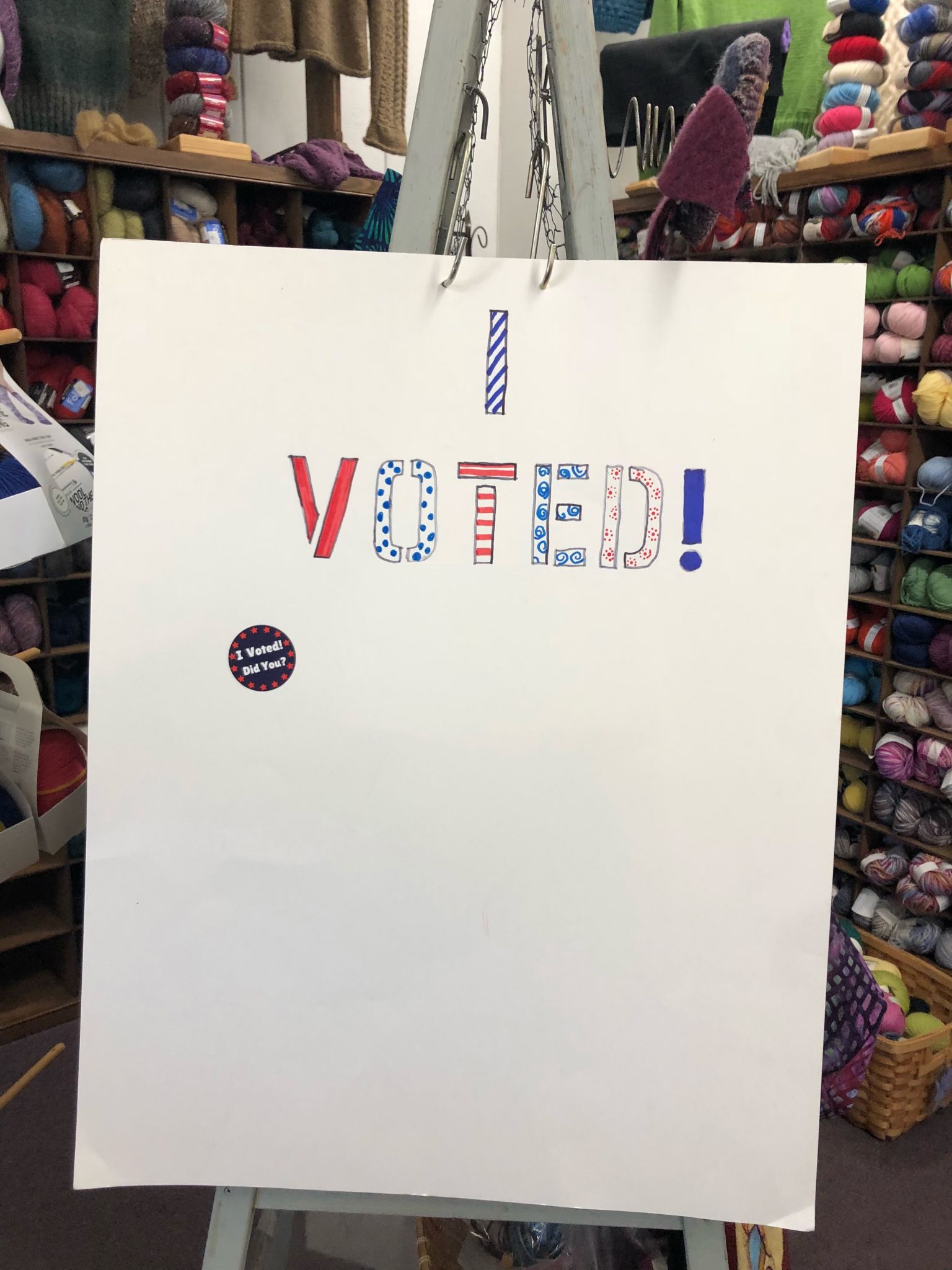 I Voted yesterday!! Bring me your I VOTED sticker and save 20% on in stock yarn from now until Nov. 6th!
Back in stock!
–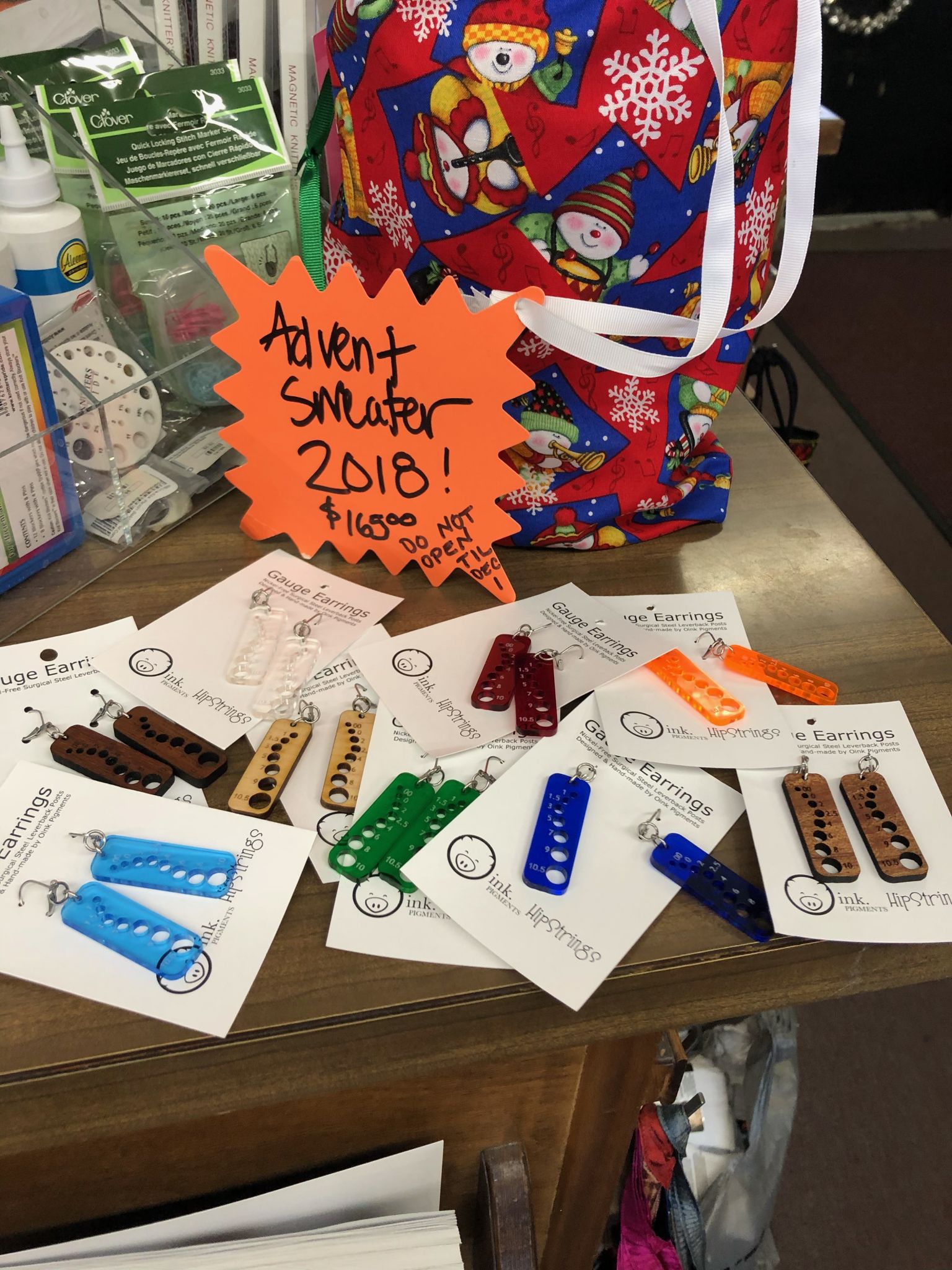 -Guage earnings from Oink Pigments
-ADVENT CALENDAR SWEATER KIT- you have 1 more day to order and join us knitting this sweater, one day at a time!! Call to reserve yours!