So Much coming up! Read the whole post, or you will be sorry!
1. Super- Knit -Weekend!! -Dates Feb. 2-4- cost $25.00 for the weekend- PRICE GOES UP TO $35.00 JAN. 15TH!!!
-Friday- 12-9 pm- Brozzinis Pizza Truck around 5:30
-Saturday- 10-9pm- Big Guys Barbeque Food Truck 5:30
2. Roving Indiana Yarn Crawl- Feb. 23- March 11, 2018
Yarn Crawl Yarn-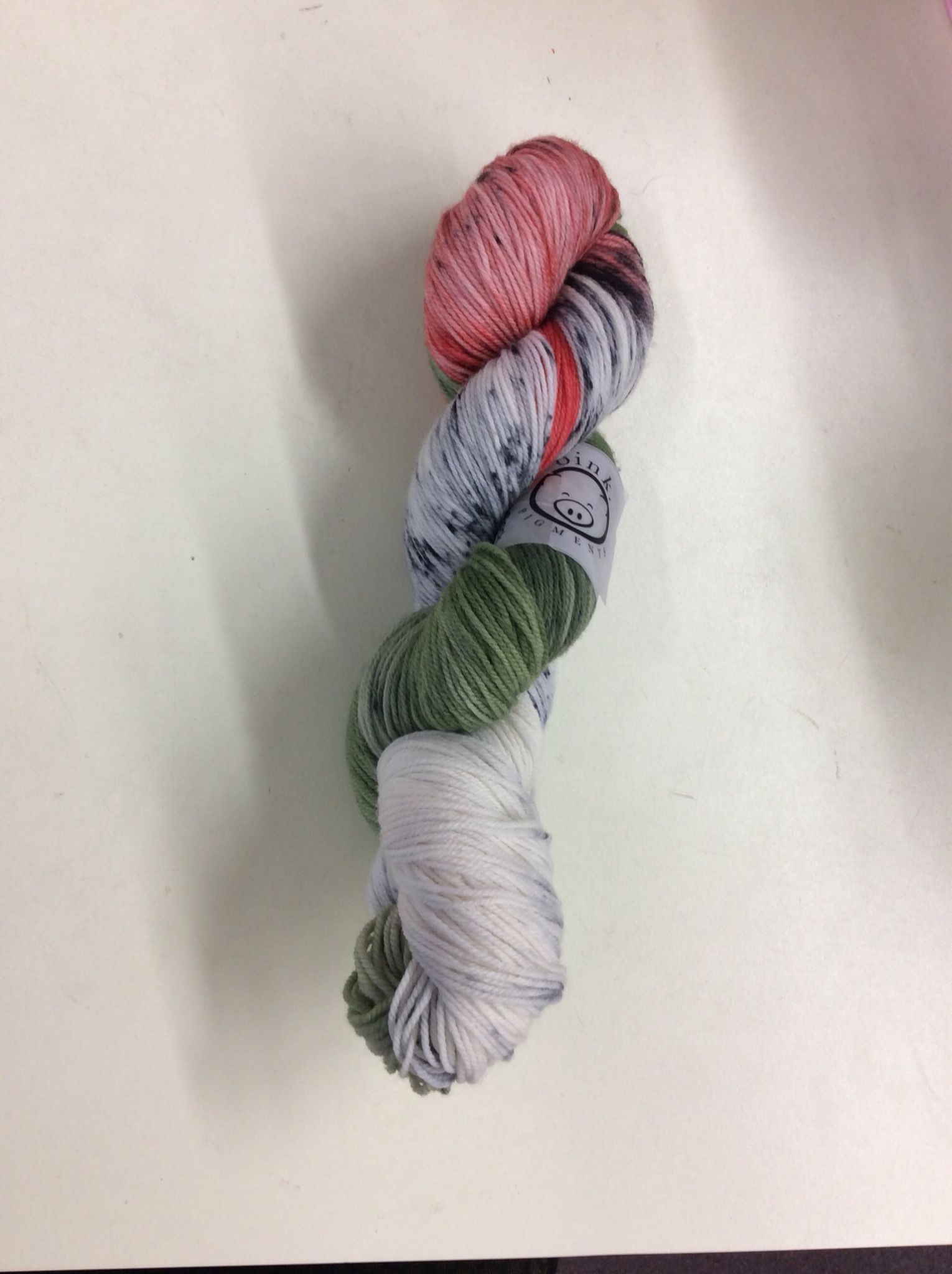 Targhee Sock is an American raised sheep and yarn is dyed by OINK PIGMENTS in Indianapolis!! Each skein is $30.00 until the CRAWL starts when it will go up to $35.00 a skein!!
THE YARN CRAWL YARN is a fingering weight with 400 yards. If you can't get in, you can call the shop to pay and reserve your skeins. There is a limited amount of this yarn.
YOU CAN ALSO PRE ORDER YOUR PASSPORTS NOW FOR $7.50- THIS ENTITLES YOU TO A 10% DISCOUNT ON YARN AT ALL THE PARTICIPATING STORES.
3. BIG, BIG, BIG SALEROOM SALE!! SATURDAY, JANUARY 27, 2018!! WE WILL BE TRYING TO CLEAN UP THE SALEROOM BEFORE THE SUPER KNIT WEEKEND! ALL YARN IN THE SALEROOM WILL BE JUST $4.00 A SKEIN/BALL AND YARN ALREADY PRICED AT $4.00 WILL BE JUST $3.00 A BALL/SKEIN!!
THIS IS A CASH/ CHECK SALE ONLY!!
Please bring your own bags for this sale!! Thanks!!
4. WE WILL CLOSE EARLY ON THURSDAY NIGHT- ALICE HAS HER LAST REGULAR SCHEDULE CYO BASKETBALL GAME!! I WILL BE AT THE SHOP UNTIL 6:00 THAT EVENING!