1. Saturday is the 24th. OVERNIGHTER IS SATURDAY THE 24th.
2. If you have purchased Leslie's pattern, PEACOCK, please email him to get correct pdf. The email is on the pattern.
ALSO:
SATURDAY THE 24TH WE WILL BE HOSTING BOTH THE ARTIST OF THIS YEARS YARN CRAWL PAINTING (11-1) WITH PRINTS TO PURCHASE
AND THE YARN DYER OF OUR 2018 ROVING INDIANA YARN COLOR WAY (10-4:30) WITH A TRUNK SHOW OF ALL HERE YARNS!
COME IN AND SUPPORT BOTH OF THESE LOCAL ARTISTS!!
NEW SHAWL PINS FROM BONNIE BISHOFF! I love these shawl pins because the pin locks in place! Come in and check them out!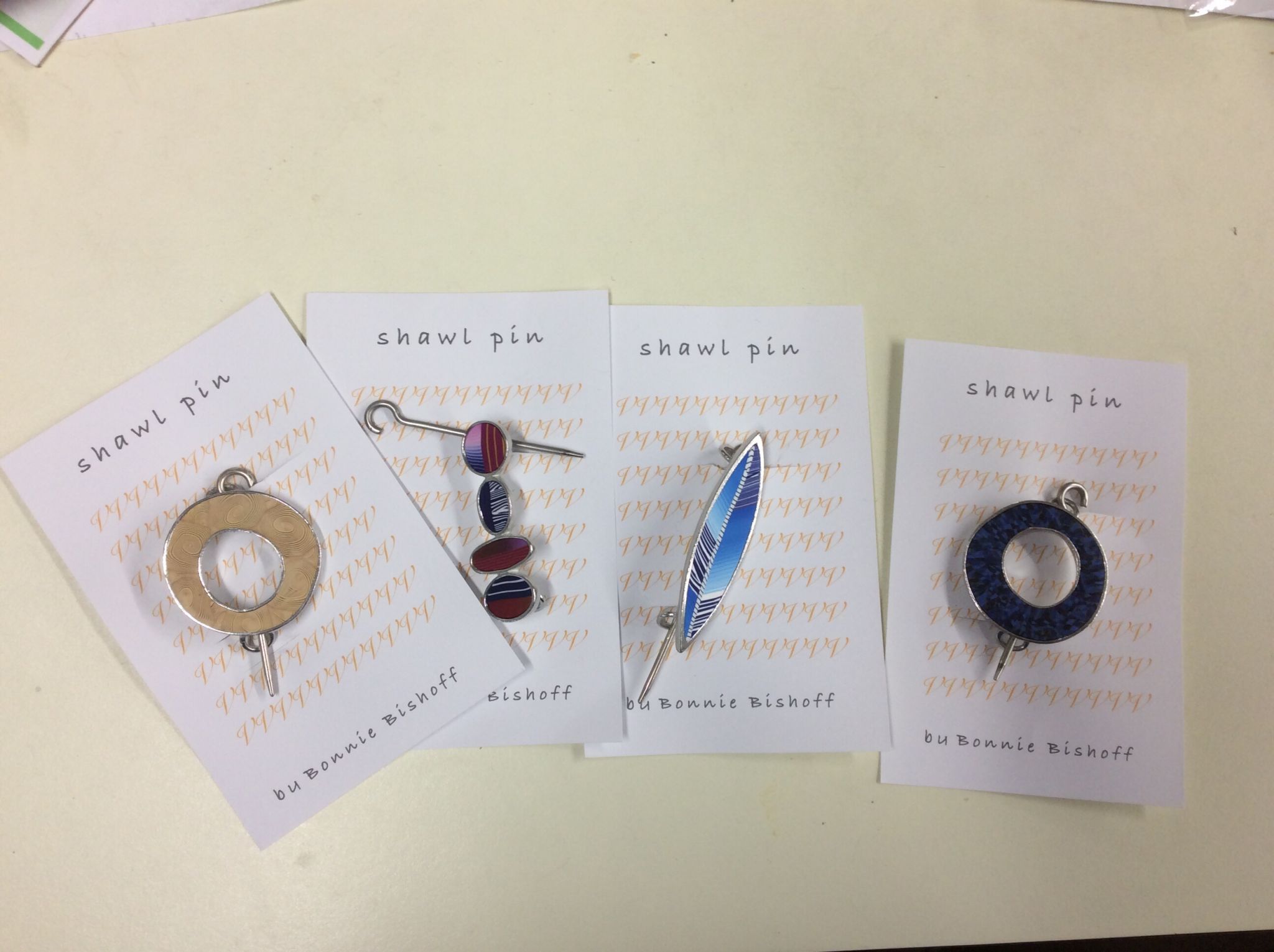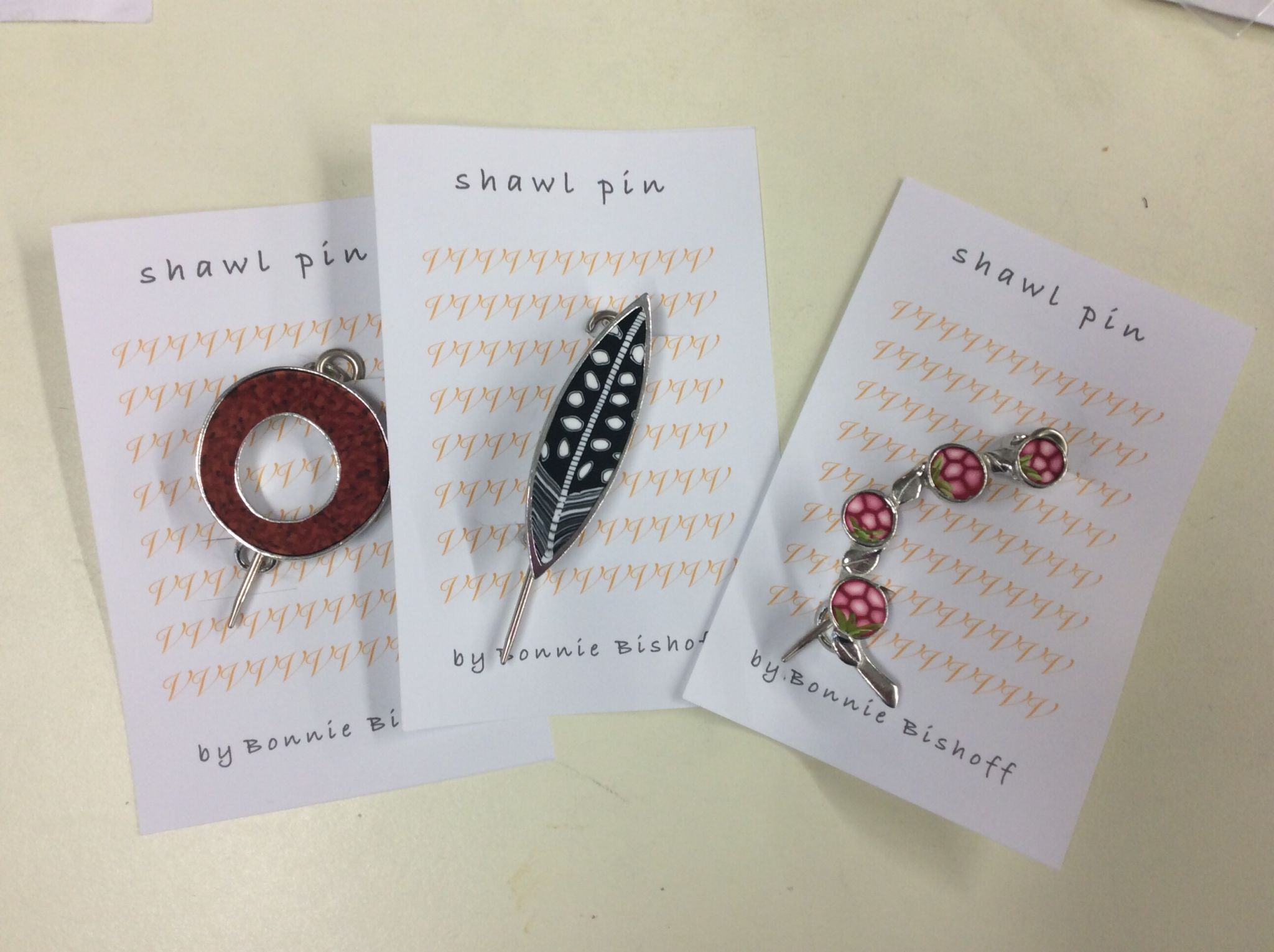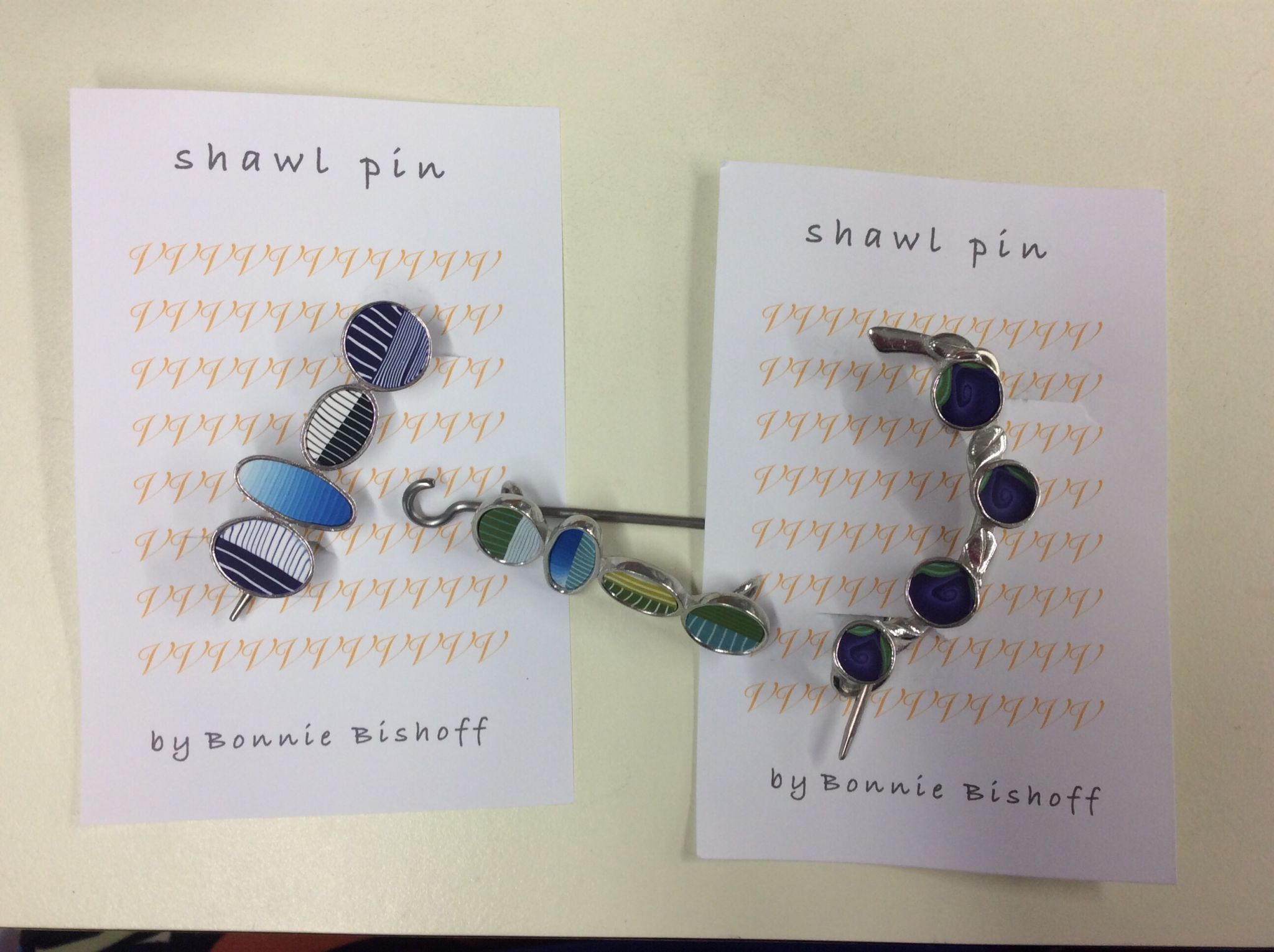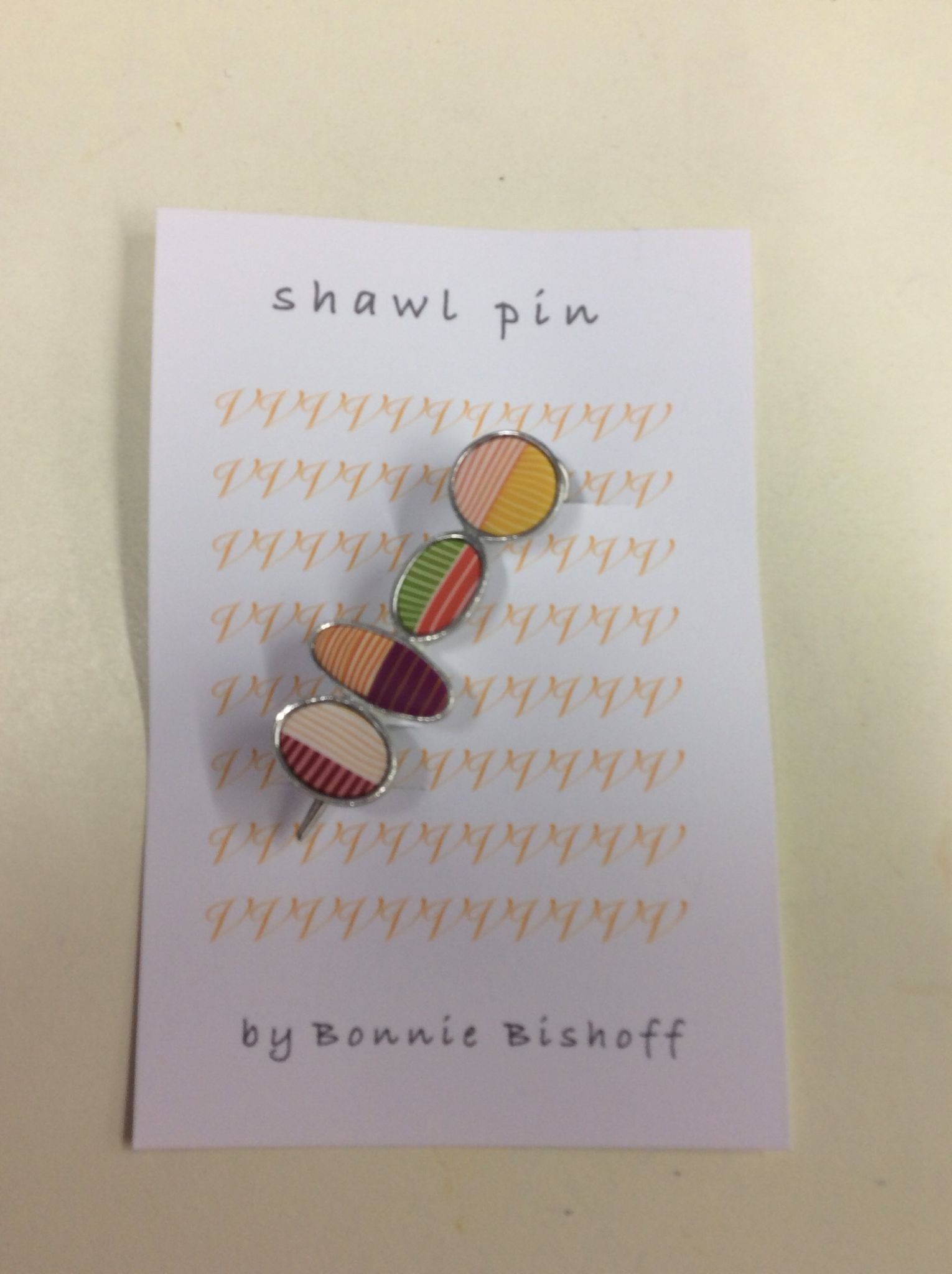 The WOMEN IN STEM color way for February is here!! This color was inspired by San Lau Wu, a particle scientist that discovered CHARM QUARKS ( name of this color way).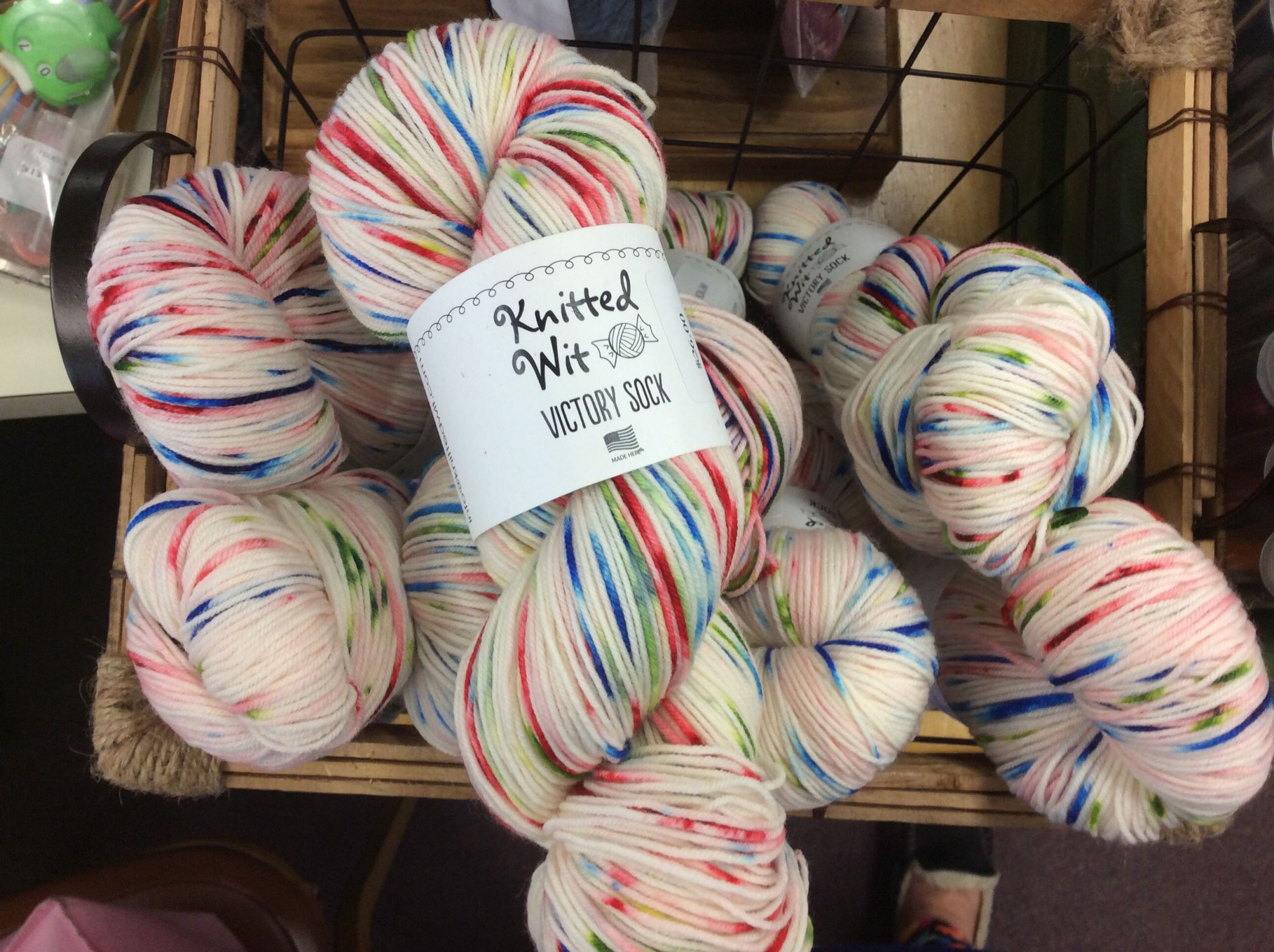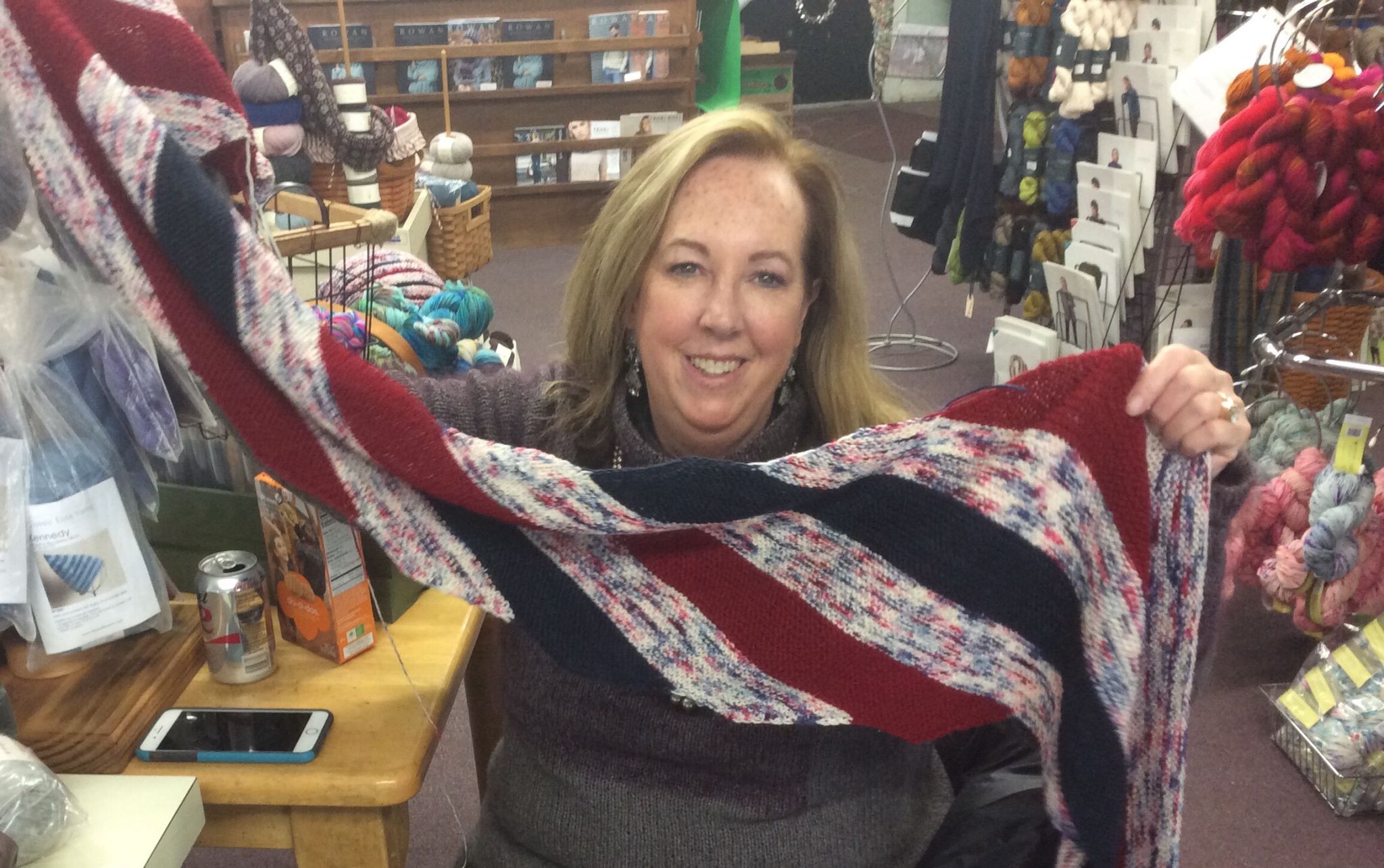 Check out Mary's Unicorn Tails knit with the Olympic Yarn from Baah Yarns! Just Fab!!