WE WILL BE CLOSED MONDAY FOR MEMORIAL DAY.
NEW CLASSES FOR THE SPRING/ SUMMER 2017
-Tribeca Tunic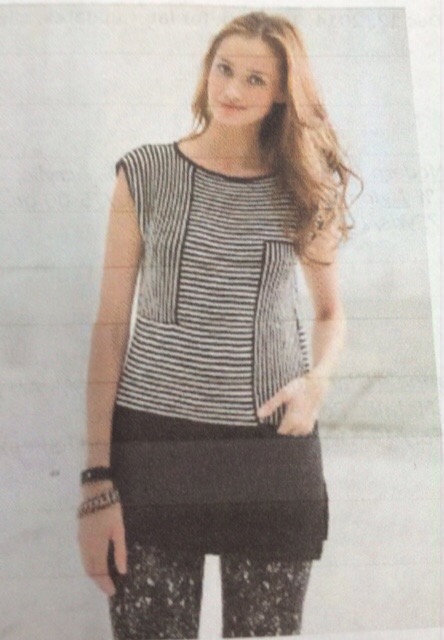 Tues-June 21, 28, July 12 and 19 fro 6-8 pm.
Cost: $50.00 plus materials. This sweater has the option (shown) for a longer length or by omitting the solid color at the bottom, for a shorter version. Jane is teaching the classs and knitting up a sample in the DONA in 2 shades of pink!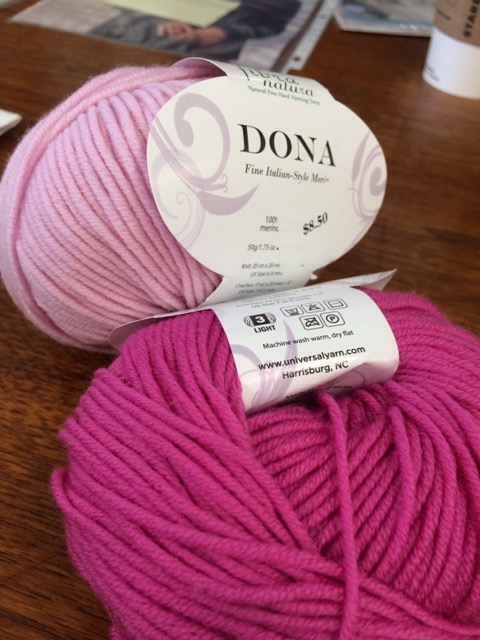 -CHRISTMAS IN JULY- JULY 23. Come in and knit miniatures for a wreath. Pictures soon!
-SOCKS ON 2 NEEDLES- Tuesdays: July 26, August 2, August 16 from 6-8 pm. This is a great way to learn to knit socks!
Cost: $30.00 plus materials.
-SAMPLER SWEATER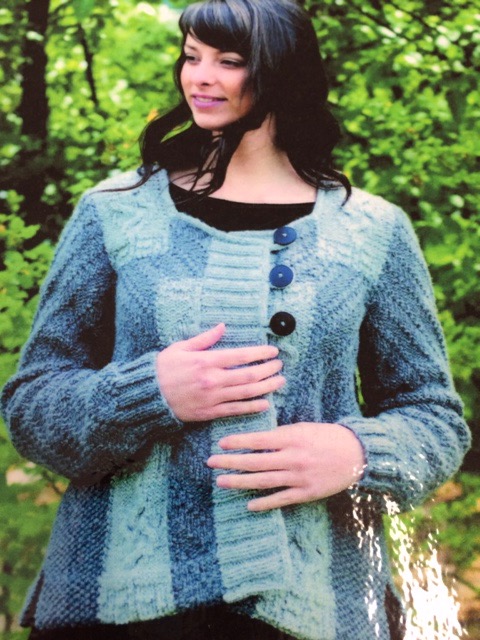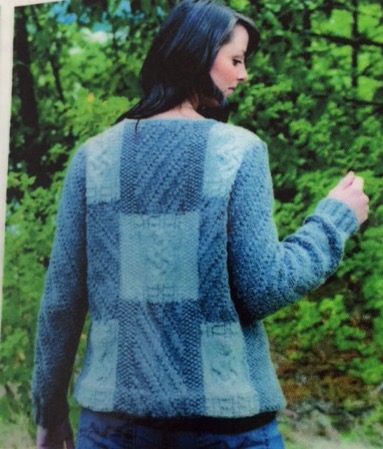 Wednesday: Aug 10, 17, 31 and Sept. 7 from 6-8 pm. This sweater uses Cascade Cloud, one of my favorites! You will learn many different stitch patterns in this project.
Cost: $50.00 plus materials
-FAIR ISLE MITTS AND HAT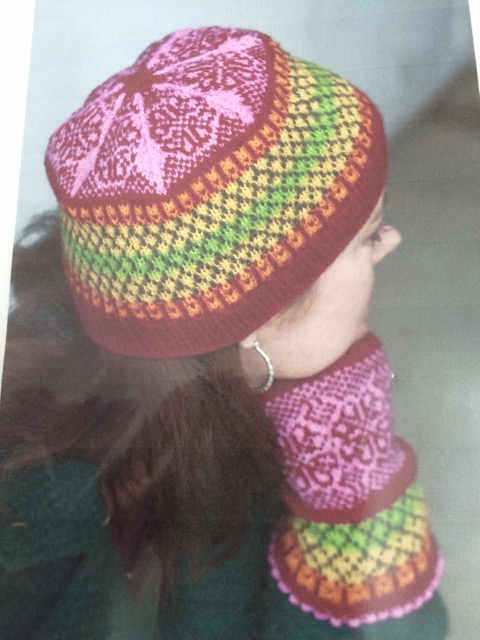 SAT. AUG. 6 and 20-MITTS, SAT. SEPT. 10 and 17- HAT. Both classes are from 10-12.
Cost:$50.00 plus materials- this includes both the mitt and the hat class. We can not seperate. This project uses 6 colors, but can be knit with fewer.
-KNITTED CHRISTMAS TREE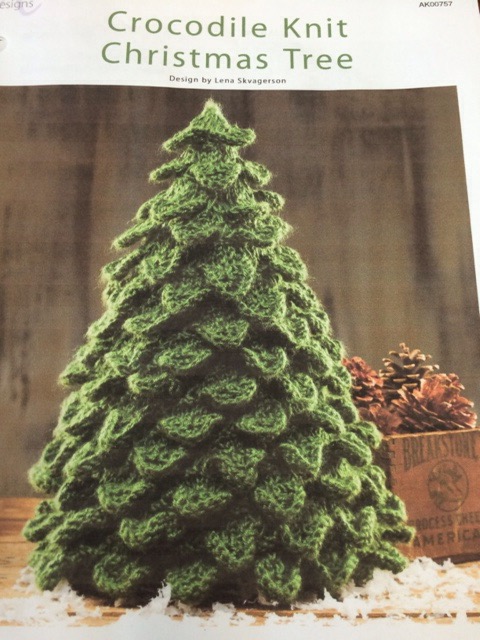 Saturdays: Nov 5, 19 from 10-12
Cost $25.00 plus materials
CALL THE SHOP OR STOP IN TO SIGN UP FOR ANY OF THE CLASSES. SPACES CAN NOT BE HELD WITHOUT PAYMENT.


BACK IN STOCK!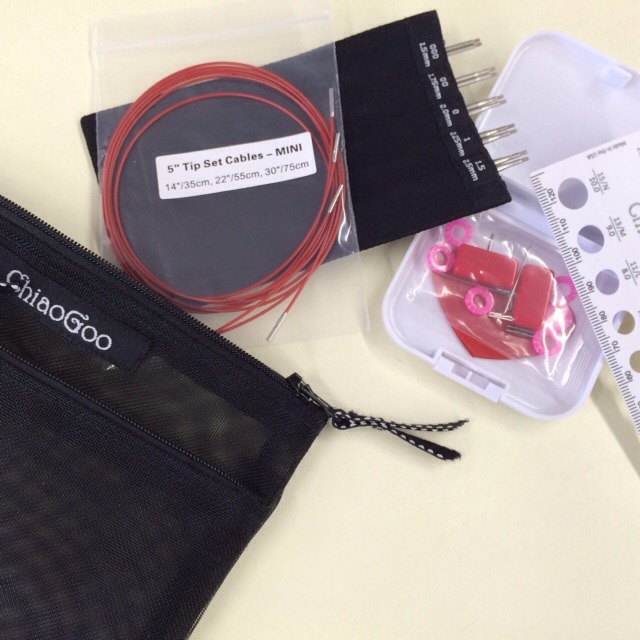 Chaia Goo Mini sets with interchangeable needles in sizes 000, 00, 0, 1, 1.5. In length of 24, 32, 40″ $85.00 a set.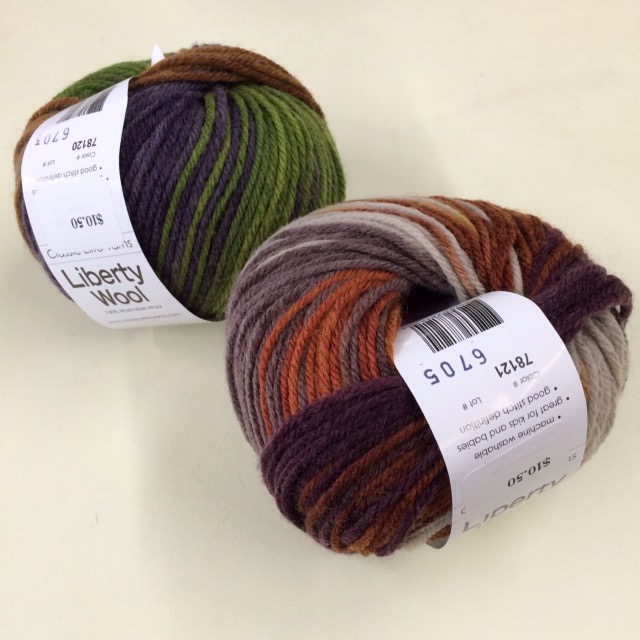 2 new LIBERTY WOOL PRINT subscription colors from APRIL (yes I know it is MAY) are in! Come and get them! Both of these colors are fabulous! We have extras! I think that a sweater in either of these 2 special colors would be gorgeous.